Could you use an extra $1000 a month?
For many people, learning how to make an extra 1000 dollars a month could mean the difference between barely scraping by and putting money away for retirement.
If you break it down, an extra $1,000 per month is about $33 per day or $12,000 per year. That could go a long way toward:
paying down debt
covering your rent or mortgage
investing for the future
Whether you have a full-time job and are looking for a side hustle, or need to make a little extra money from home to support your family, there are many opportunities available.
I've always found it easier to make more money than to become an extreme frugalist, which is why I love talking about side hustles and earning extra income.
In this article, we'll focus on ideas that will allow you to make an extra $1000 per month or more, but are flexible enough to do in your spare time.
Looking for a few quick wins to make money fast?
Here are a couple of legit apps that pay you money just for signing up:
47 Best Ideas for How to Make an Extra $1000 a Month
1. Become a Virtual Bookkeeper from Home
Becoming an online bookkeeper is one of my favorite side hustle (or full-time hustle) ideas. I am probably biased, because it's been on my short list of business ideas to try for myself for awhile now.
I love the idea of helping small business owners track their finances and keep their books in order. Most entrepreneurs go into business because they are passionate about the product or service they are offering. But they are not necessarily passionate about running the actual business behind the scenes.
That's where you come in, and can offer bookkeeping and even CFO or business advisory services to keep them on track to grow their business.
If you like numbers, balancing your checkbook (is that still a thing?), and helping people, bookkeeping could be a great fit.
And by serving a niche market (like real estate investors, or online business owners, for example), you can charge $60-80 an hour or more for your time.
Even at $60 an hour, you would be able to make an extra $1,000 with less than 5 hours of work per week! You could achieve that with 3-4 smaller clients, or even just one large client.
If that seems unattainable, read my interview with Nate on how he quit his teaching job to make $75/hr as a bookkeeper:
How Nate's Bookkeeping Side Hustle Allowed Him to Quit His Job and Make $75/Hr from Home
There are a lot of benefits to being a bookkeeper, such as:
flexible hours (there is rarely such a thing as a bookkeeping emergency)
good pay ($60+ an hour)
no degree or certification required
If you want to learn more about whether bookkeeping would be a good fit, and how to learn the skills needed to be a great bookkeeper, I highly recommend my friend Ben's free training series:
Click here for a series of free training videos on how to start your own bookkeeping business!
BONUS: Make Money Playing Games
While it won't earn you $1k a month, playing games on your phone is a fun and easy way to earn a little money.
Here are two games to check out that pay real cash prizes:
NOTE: Cash games are not available in the following states: AZ, AR, DE, LA, MT, SC, SD, TN, and VT. However, players in these states can still enjoy the fun with free games!
2. Combine a Few Small Side Hustles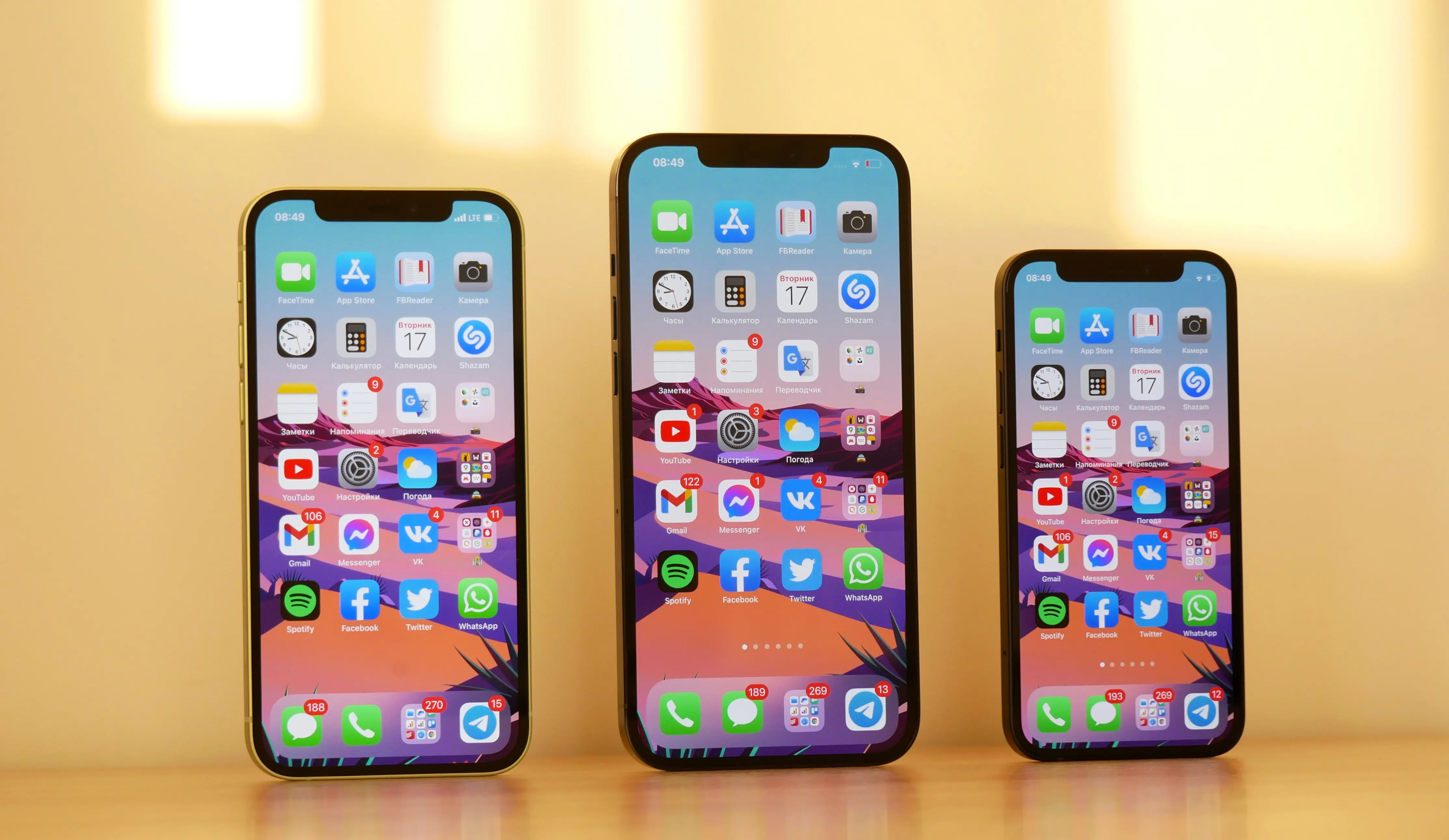 If you're just getting started in the side hustle game, it can feel a little daunting to go from $0 to $1,000.
In that case, I always recommend starting small to build momentum, and scale up from there.
One of the easiest ways to earn an extra $1,000 per month is to combine several different side hustles that may not make that much on their own.
There are tons of easy ways to make an extra $20 fast, or even $100 or $200 a month. By tackling several of these smaller ideas, the income can add up throughout the month.
Paid surveys
If you haven't done online surveys before, this is a great place to start making money. Many companies will pay you for your opinions for product research, polling, or tracking consumer trends.
The "secret" (if there is one) is to sign up for a few different survey sites and apps to give you multiple options to make money in your downtime, or even while sitting on the couch watching Netflix.
The best of the best survey sites include:
Credit card rewards
I've written before about how we make $2,000 a year from credit card rewards.
Many cards offer sizeable sign up bonuses (like the Chase Sapphire Preferred that currently offers a $1,000 bonus).
Between the initial bonuses and ongoing cash back for purchases (generally 1-2%), you can make a decent amount of money each month just by using your credit cards for normal purchases.
It goes without saying that credit card rewards are NOT worth it if you carry a balance and have to pay 15-20% in interest. If you're going to make this mini side hustle work for you, you'll need good credit and the discipline to pay off the balance each month.
If you want to learn more, check out my review of my #1 favorite rewards card, the Chase Sapphire Preferred.
Microtasks
Another way to make quick money on your own schedule is by completing short on tasks online. These tasks usually take anywhere from 10 seconds to a few minutes to complete through various platforms such as Mechanical Turk.
For more details, see How Jeff Made $10,000 With Online Surveys and Microtasks.
3. Make $1,000 a Month Freelancing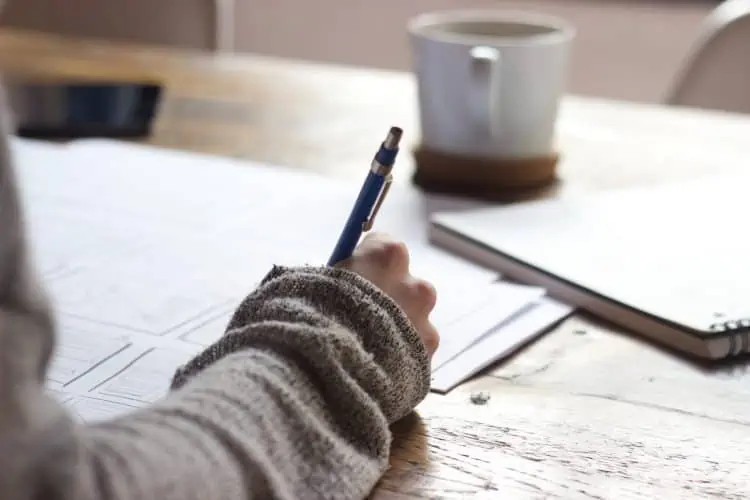 Freelancing is a very broad term. But at it's core, freelancing is just using skills you already have to help other people and get paid in the process.
Freelancing can be a great way to make a good hourly rate and start making money quickly by offering your services to people you already know.
If you're not sure what skills you have, ask around to friends, family and co-workers. Maybe you're a spreadsheet whiz, a great motivator, or gifted at graphic design.
There's a lot of overlap between freelancing and many of the other ideas in this article. Some of my favorite freelancing ideas include:
web development
graphic design
writing and editing
bookkeeping
marketing and social media management
Depending on your skill set, you can make anywhere from $20 to $100+ per hour as a freelancer. And the work is generally flexible, so you can fit it into your own schedule.
I think a reasonable figure to aim for is $50 per hour. At $50/hr, you would only need to work 20 hours a month to make an extra 1000 dollars.
4. Blogging Your Way to $1,000 a Month Online
Oh here we go, of course the blogger recommends blogging to make extra money. It's so easy anyone can go from zero to six figures in less than a year!
Well, hold on just a second. I am not here to sell you any false ideas about blogging.
Can you make a lot of money? Yes, eventually.
Is it a lot of work to get started? For sure.
I started the blog you're reading right now in 2018. I was looking to make some extra money, but I also wanted to share my journey toward financial independence and help others do the same.
One of my favorite things about blogging is you can start a blog on almost any topic that interests you – whether that's personal finance, or house plants, or woodworking.
I love blogging, and I think it can be a great way to earn an extra $1,000 a month (or even make $10k a month or more). But it's a long term game. You probably won't make much (if any) money the first few years as you push out content and grow your audience.
But as you grow, a blog can become more passive and the income potential is virtually unlimited.
Most bloggers make money in 3 main ways:
ad revenue
affiliate income (where you earn a small commission if someone uses your link to sign up for a product)
their own courses or products
If you're interested in learning more about blogging, you can see my annual blog reports where I break down what tasks I focused on, my traffic stats, and income:
5. Virtual assistant
Another great place to start on your side hustle journey as a beginner is by making extra money as a virtual assistant. This is a very broad category with lots of areas you can specialize in depending on your skill set.
What does a virtual assistant do? Almost anything you can think of! Business owners need help with all kinds of tasks such as email, answering phone calls, marketing, etc. Generally, the more you can specialize in a specific skill, the more you can make.
Here are a few ideas of virtual assistant services you could offer:
Social media management
Graphic design
Customer service
Email and contact management
Project management
Editing/proofreading content
The possibilities are endless. Gina Horkey built her VA business to over six figures and now teaches others how to get started with their own VA business. This can be a very flexible side hustle where you can work from anywhere on your own terms.
She has a free list of over 150 services you can offer as a virtual assistant. I highly recommend checking it out to generate some ideas of how you get your own VA business off the ground.
6. Selling on eBay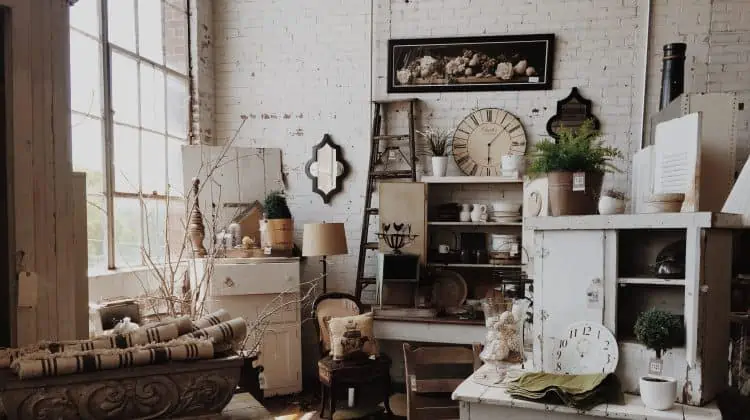 Are you good at finding deals? Do you like scouring estate sales and thrift stores for hidden treasure?
If so, reselling on eBay (or another online platform) could be a great way to make some extra cash. This is another super flexible side hustle where you can work on your own terms.
To get started, you just need to have a source of items that are potentially profitable, such as from a garage sale, thrift store, or even Facebook Marketplace. You then flip these items and resell them for a profit.
While you can do this with almost any product, most successful eBay flippers I know tend to focus on a certain niche such as:
video games
clothing
collectibles
electronics
kids' toys
Once you learn a niche, you can pretty easily spot a deal. For example, my friend Nathan was able to pick up a free box of electronic parts at a garage sale and sell it for over $700!
You can read more of his interview here: How I Made $2,000 Flipping on eBay
While that's not a typical deal, it's not that uncommon either. It would probably take you a few months to build up your inventory to be able to get to $1,000 a month, but it's certainly a viable way to make extra money and some people even do it full time.
To learn how to make your first $100 flipping products, check out this free video series.
7. Invest in real estate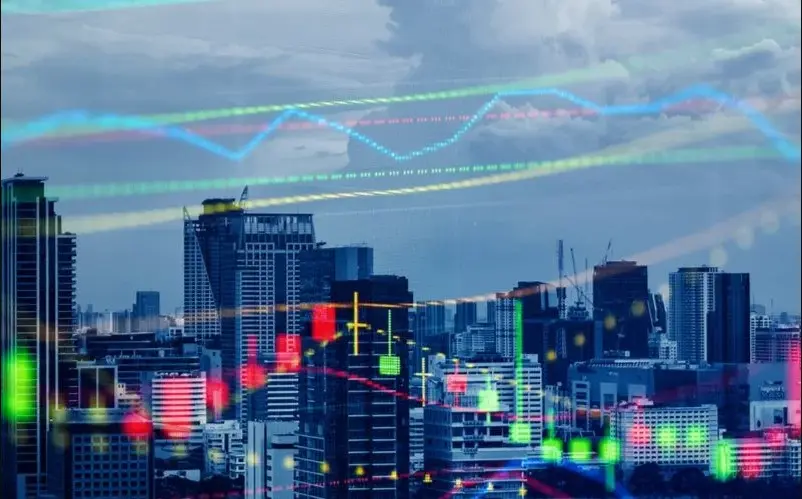 Real estate investing was my very first side hustle, so it holds a special place in my heart.
I prefer to think of it as real estate entrepreneurship rather than investing. Many people think it's completely passive, and it can be. But by treating it like a business instead of purely an investment, you can really learn to make some serious income.
I got my start by buying rental properties that cash flowed every month. On average, each of my rentals brings in $300 per month in cash flow (plus additional benefits like appreciation and mortgage paydown by the tenant). With just 3 or 4 rental units, you could easily cash flow $1,000 per month or more.
Rental properties do require some up front capital, but there are even ways to invest in real estate with no money if you are willing to work at it.
If you don't know where to get started, I highly recommend checking out a few different markets to see what average properties cost vs. what the rents are, using the 1% rule as your guide.
One great tool that allows you to compare deals in dozens of markets across the country is Roofstock. They are the only home buying and selling platform I'm aware of that caters specifically to real estate investors. Even better, it's free to use as a research tool to get familiar with the market and search for potential deals.
Once we ran out of cash to buy rental properties, we turned to flipping houses to generate additional income. We've managed to do about one flip a year since, which doesn't sound like much. But each flip brings in $20-40,000 in income, which we use to invest right back into longer-term investments.
Lately we've been slowing down our active real estate investing (young kids will do that to you), and investing more passively through online platforms and real estate syndications.
Two platforms I have used and recommend are Groundfloor and Fundrise.
For more detail you can check out my comparison of Groundfloor vs. Fundrise and how I invest in each.
8. Proofreading
Are you good at catching speling mistkes and bad grammer? (See what I did there?)
With the amount of written and online content exploding, there is a huge demand for proofreaders to clean up this content before publishing.
Caitlin Pyle was able to make over $40,000 per year as a proofreader, and now teaches others how to do the same. This is a great opportunity to have a side income making extra money with flexible hours and the ability to work from home. Especially for stay-at-home moms or dads, or teachers looking to make money during the summer, this could be a viable idea that allows you to work on your terms.
Caitlin has put together a FREE 76-minute workshop, where she shares:
More about herself (get to know the teacher!)
More about proofreading as a profession — including one great place to find work
A FREE introductory tutorial on how to use the most popular proofreading tool on the market
9. Food Delivery Side Hustle
Delivering food is the quintessential gig economy job. And even before the gig economy was cool, you could pick up some extra cash on evenings and weekends as a pizza delivery driver (and still can!)
With platforms like Uber Eats, Postmates, and others, you can make around $15-20 an hour delivering food, depending on where you live and how flexible you are (being able to deliver during the lunch or dinner rush can boost your earnings).
While the food delivery niche was already growing, it exploded during the pandemic, and it seems to be continuing its upward trend. That means there is a steady need for new drivers in your area.
One of the great things about Uber Eats and similar platforms is that you can work whenever you want. Turn on the app when you have a spare hour or two, and turn it off when you have other obligations.
In order to make an extra 1000 dollars a month with food delivery, you'd need to clock in around 12-15 hours a week. While it's not the highest-paying side hustle out there, the flexibility can somewhat make up for it, especially if you can dedicate a couple hours a day to it.
10. Passive investing
I am super passionate about creating passive income (and teaching you to do the same). This is the holy grail of financial independence – if you can make enough passive income each month to cover your expenses, you'll never have to work another day in your life.
You probably won't be able to go from $0 to $1,000 in just a month, but anyone can start small and begin building passive income (the sooner the better).
If you want to get to $1000 in extra income a month with passive investments, here are a few ideas:
Invest $200,000 in dividend stocks earning 6% per year
Invest $120,000 in a passive real estate platform like Fundrise (historically has returned ~10% per year)
Start a business to earn extra money that you can eventually outsource (like many of the ideas on this list)
11. Freelance writing
Freelance writing is one of the easiest and fastest ways to make $1000 a month I can think of.
Even if you don't consider yourself a writer, don't strike it off the list just yet.
I always hated writing in school. I swore after I graduated I would never write again. But here I am with a blog, writing content every day. (I mean, this post is 4000+ words – that's longer than most of my term papers!)
To get started in freelancing, you could use a platform like Upwork or Fiverr to advertise your services. Or you could reach out to bloggers who are more than happy to pay a good rate for quality content.
Depending on your experience and niche, you could make anywhere from 10 to 25 cents per word ($100 – $250 for a 1000 word article). Just four or five freelance blog posts a month could get you to that extra $1,000 mark.
I know a lot of people that have their own blog but also do freelance writing on the side. It's a great way to make a solid income while you build your own audience.
Learn More: 5 of the Best Freelance Writing Jobs You Can Start Today
12. Yard work / lawn mowing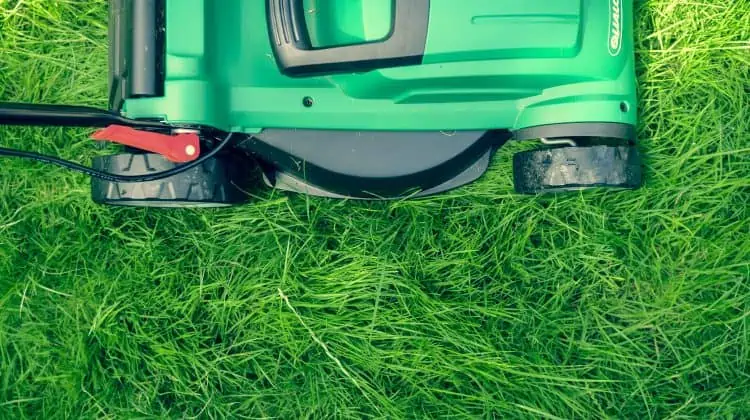 If you want to get up and running quickly, there is nothing better than a local side hustle to earn extra money such as mowing lawns in your neighborhood.
I mowed lawns in high school for extra spending money, so this could be a great side hustle for teens as well as adults.
For an average size lot, you could expect to make at least $30. If you could line up a few lawns each weekend you could easily make an extra $1000 each month.
In most areas, mowing lawns isn't a year-round activity, but there are still plenty of outdoor chores people are more than willing to pay for. Some ideas include:
raking leaves
cleaning gutters
trimming landscaping
mulching flower beds
13. Lead generation website – Earn $1000 a month online
Local businesses need leads to get new customers in the door. If you are good at local SEO or social media marketing, you could generate those leads and sell them to the businesses that need them.
There are a few options to make money generating leads for local businesses:
Help businesses with their existing websites using local SEO to increase Google rankings and generate leads
The "rank and rent" model where you create your own lead generating website and then sell the leads to a local business
Use Facebook or Google ads to generate leads for local businesses
This is another great business idea that is extremely flexible and can be scaled up to an almost unlimited monthly income.
Generally, you would charge either a flat monthly fee to manage ads or SEO, or use a pay-per-lead model where you get paid for the number of leads you generate.
I recently got into this business by purchasing a set of websites that were already ranking in Google and generating leads. It brings in over $2,000 per month with little to no effort on my part!
However, if you were to start from scratch and try to rank a local website on Google, be prepared for it to take a few months and 5-10 hours of work per week to get to Page 1 of Google.
Read More: How to Make $100 Fast (In a Day)
34 MORE Ideas on How to Make an Extra $1000
Looking for even more ways to make $1000 a month or more? Here's a quick run-down!
14. Tutor Online
Outschool.com is just one of many online platforms that allows you to tutor groups of students in almost any subject. Tutoring students in your local school is also a great option.
15. Teach English Online
Similar to tutoring, this is more specialized and usually involves teaching English online to those in other countries. One platform that allows you to make around $20/hour teaching English to Chinese students is VIPKid. They do require at least a Bachelor's degree to qualify.
16. Transcription
What's your WPM (words per minute)? If you're a fast typist, transcribing audio is a growing field. Anything from podcasts, to YouTube videos, to other online content needs to be converted into text, and you can be there to help.
17. Scopist
A scopist is a more specialized transcriber (and therefore you can often make more money). You would work with court reporters to edit transcripts of official proceedings and produce the finished product.
18. Amazon remote jobs
Did you know Amazon pays at least $15 per hour for all of their positions? They have a huge need for remote workers in customer service and many other roles. While Amazon is a huge provider of remote jobs, almost any company post-COVID is transitioning to offering more remote positions.
19. Social media manager
Put your Facebook and Instagram skills to profitable use! Small businesses often treat their social media as an afterthought. Help them with their online presence and marketing, and get paid well in return.
20. Virtual customer service representative
Got a phone line and a few hours of free time during the day? You can become a virtual customer service representative from home. Often there is a lot of flexibility to work part-time or odd hours. Just search online for job opportunities.
21. Fiverr gigs
Almost any remote service you can think of is offered on Fiverr, an online freelancing platform. Got a skill you can help others with? Post a gig on Fiverr.
If you need ideas, browse their service categories to see what types of things are offered.
22. Dropshipping (Amazon FBA)
While it's not as easy as it used to be, dropshipping is still a great way to make money online without having the hassles of managing a warehouse full of inventory. The key is to find a product that is profitable and not super-competitive that you can order wholesale, brand, and sell on Amazon or other online marketplaces.
In one of my side hustle interviews, I talked to Marc who ran a successful Amazon FBA Dropshipping business and made over $450K in two years!
23. Sell printables
If you have an artistic bent, selling printables is all the rage. These are digital downloads of anything from coloring pages to creative budget spreadsheets. If you're looking to get started, see what other sellers are offering on platforms like Etsy.
24. YouTube channel
Are you a dynamic speaker? Social media influencer? (Or aspire to be one?) Start a YouTube channel!
Even if you aren't the next talking head, there is lots of room to grow in the video space. If you have a specialized skill, put together how-to videos. If you have a personal finance blog (like me), do video reviews of products, or video overviews of key financial concepts.
25. Niche website
Similar to a blog or lead generation site, a niche website focuses on a specific product or market segment as a way to make money online.
You will want to pick something with buyer intent in order to generate affiliate commissions from people searching for specific information.
For example, you could start a website reviewing the top household vacuum cleaners, and link out to sites that sell the products to generate revenue.
26. Write an eBook
It's never been easier to become an author. You can self-publish through a platform like Amazon's Kindle.
Writing a book is not a get-rich-quick scheme though. Most people that make a successful side hustle out of it and bring in more than $1,000 per month have published multiple books or have other ways to bring in readers such as a blog or name recognition.
27. Create a course
Similar to writing a book, creating an online course is another great way to earn extra money and showcase your talents.
Whether you do a video course, or just a series of PDFs, pick a topic you are knowledgeable in and you think others can benefit from learning.
28. Rideshare driver
I'm pretty sure you've heard of Uber and Lyft. But just because they're popular doesn't mean you can't make money by becoming a rideshare driver.
This is a very flexible gig that allows you to work whenever you want. As long as you have the time to put in, you can easily make $1000 per month or more.
29. Instacart
If you'd rather haul around groceries rather than people, Instacart may be a good option. You'll be a personal shopper and deliver groceries to people's homes. Just like ridesharing, the hours are very flexible and you can work on your own timetable.
30. Babysitting
Babysitting is a time-honored gig for high school and college students. But even if you're not in school, if you have free nights or weekends, babysitting can be a lucrative and rewarding side hustle.
My wife and I are always looking for reliable babysitters to add to our roster. Depending on the number of kids and ages, you could make between $12 and $20 per hour, which adds up quickly!
31. Pet sitting
If man's best friend is more your speed, then pet sitting is also a great way to earn extra income. Whether through dog walking, or keeping watching other's pets while they are out of town, people pay good money to take care of their "fur babies".
Online platforms like Rover can help connect you with potential customers, or you could do your own marketing to find local pet owners.
32. In-home daycare
If you love kids, or maybe already have kids of your own, you could take babysitting a step further and start an in-home daycare.
Daycare costs are astronomical ($1,000 per month or more per child!), and some parents prefer to have their kids in a smaller setting.
One thing to consider before you start a daycare business is state laws and regulations. Make sure to check and see if you need any special licenses to start an in-home day care.
33. Amazon Flex
If you have at least a 4-door midsize sedan and are 21 years old or older, you could become a package delivery driver for Amazon Flex.
You can make $15-20 an hour, similar to other ridesharing or delivery driver gigs.
34. Pressure washing
My neighbor recently bought a pressure washer and soon everyone on the block was asking to borrow it. There's something very satisfying about take a driveway or sidewalk from grungy to sparkling clean.
If you invest a few hundred dollars in equipment, you could advertise your pressure washing services on local Facebook groups or Craigslist and have customers lined up for weeks!
Start by practicing on your own house or neighbor's houses to see how long the typical job takes so you know what to charge. You should be able to get $50 an hour or more for most pressure washing jobs. Not a bad way to make $50 fast on the weekend!
35. Junk removal
If you own a truck or trailer, hauling junk is a great way to make extra income each month.
You could help people clean out their garages, or even just park a trailer in the driveway and come pick it up when they are done.
36. Cleaning houses
I'm part of a neighborhood Facebook group, and one of the consistent questions that gets asked is if anyone has a reliable house cleaner to recommend.
This would be a great side gig to pick up a few repeat clients and have a steady income coming in.
37. Handyman
Sometimes I bite off more than I can chew on household projects. I am not at all handy (a fact my wife reminds me of often), so we have a go-to handyman that does all kinds of things for us.
If you are good at fixing things around the house, hanging your shingle as a handyman (or woman) could be a great way to get to your goal of making an extra $1000 a month.
38. Personal trainer
Put your skills at the gym to good use and help others get into shape. As a personal trainer, you can often contract through a gym, or go out on your own to find clients.
Being a personal trainer is a great "lifestyle" side hustle. If you're spending time at the gym anyway, why not make some extra cash and help others too!
39. Photography
Got an eye for a good shot? There's a reason photographers get paid so well. It's something that looks easy to do, but requires a lot of skill and practice to get right. Especially if you're trying to get kids to pose and smile for pictures (ask me how I know…)
While there's the obvious options of wedding photography or family photography, there are also jobs that don't involve people. My wife is a real estate agent and hires a photographer to take pictures of her listings at around $150 a pop. If you do a good job and put together a portfolio, you'll have lots of repeat clients.
You could be making over $1,000 a month with just 7 or 8 houses a month!
40. Get a part-time job
Traditional employment often gets overlooked when you're thinking of ways to make extra income every month. But getting a part-time job is a great way to earn extra cash and quickly get to your $1,000 a month goal.
Some ideas that have flexible hours include:
retail
restaurants
security officer
41. Get a weekend job
If you need to work around a regular 9-5 job, a weekend job might be a great option.
A few ideas of jobs that might be a good fit are bartending, wedding photographer, retail sales worker, and food delivery.
42. Real estate agent
My wife became a real estate agent almost by accident, and it's been one of the best part-time jobs she could have possibly stumbled onto (and she easily makes over $1,000 a month averaged out over a year).
She originally got her real estate license just so she could represent us in our own personal transactions buying and selling houses.
But then it grew into family and friends and referrals. To this day she doesn't do any marketing, but has built a pretty steady business without having to work a lot of hours. When she does work it's often on weekends and evenings so that I can watch the kids.
Make no mistake, you can't just put out a sign and expect clients to come flocking. But over time, you can build a significant extra income (or full-time income). One thing to note is that it does cost a decent chunk of change to keep her license active each here. Every state is different, but where we live it costs around $3-4,000 per year.
43. Property management
Sticking with the real estate field, another option to make a steady extra income every month is by being a property manager.
You would handle all the tenant calls, leasing, and dealing with contractors in exchange for a fee, generally around 10% of monthly rent.
This would be a great side income if you were a real estate agent or had your own rental properties already. Depending on where you're located, you may need a real estate license to offer property management services to other investors.
44. Mobile notary / loan signing agent
Mobile notaries have been around for many years, but it really became popular during the pandemic. We closed multiple real estate transactions from the comfort of our kitchen table because of a mobile loan signing agent.
Now that people have experienced the convenience, I think the trend is likely to continue.
You can make anywhere from $50-200 or more for a single appointment, which usually lasts 30 minutes to an hour at most. Factoring in drive time, you can easily make $50-75 per hour.
If you made $100 per appointment, you could get to an added $1000 a month in income with just 10 appointments!
45. Substitute teacher
If you have random weekday availability, being a substitute teacher could be a great way to earn additional income. In my area (which historically pays teachers pretty poorly), the average hourly pay rate is about $100 per day.
If you could be a substitute teacher 10 days a month, that's be a quick way to get to $1000.
46. Sell on Etsy
Do you have a crafting hobby you could turn into a business opportunity? Selling on Etsy is a great way to make extra cash.
A few years ago we were installing cedar shutters on our house and ended up getting them custom made through Etsy. The person who made them did a great job, and definitely made a good profit.
I was impressed with the customer service, and I think that's one of the keys to a successful side hustle that sells personalized items.
47. Donate plasma
I'm sure donating plasma lands on every list of "how to make extra money" out there, but it's still a viable opportunity.
It's not on my list because I practically faint at the sight of a needle, but if you're less squeamish than me, you can make several hundred dollars a month just by donating plasma.
Check with your local donation center to see how often you can donate and if you are eligible.
48. Get paid to advertise on your car
You can generally make anywhere from $200 to $1000 a month with car wrap advertising.
Be careful as there are a lot of scams out there, but there are also several legitimate car advertising companies out there that are worth looking into.
How can I make an extra 1000 a month passive income?
There are many ways to make $1000 a month in passive income if you have money you can put to work for you or you are willing to do some work up front. Some ideas to make an extra 1000 a month in passive income include:
Invest in real estate through Fundrise or other crowdfunding platform
Start a blog
Earn cashback through apps and credit card rewards
Invest in dividend stocks
Sell printables on Etsy
Can I make $1000 a month online?
There are many opportunities to make $1,000 a month online. Some of the best ways involve using your skills as an independent contractor. There are many jobs you can do remotely, such as freelance writing, virtual bookkeeping, proofreading, and many other virtual assistant tasks.
Get Started Today and Make an Extra $1000 a Month
When you want to make an extra $500 a month, $1000 a month, or more, the first step is taking action!
There are a million ideas out there, but unless you focus on one or two and put them into practice, you'll never reach your goals.
Let me know in the comments which ideas were your favorites, and what your next step is to get to $1000!
---
Looking for More Ways to Make Extra Money?
I've got you covered! Check out these other incredible ideas to make money on the side.
13 Genius Ideas to Make $200 in One Day (How to make money fast)
20+ Under the Table Jobs That Pay Cash Now (My favorite side hustles that pay quick cash)
45 Proven Ideas to Make an Extra $500 a Month (Get started earning regular monthly income quickly)
The Only 2 Survey Sites You Need to Make Extra Money (How to maximize your income when taking online surveys)
20 Ways to Make $20 Fast (Great for making quick cash)
How do you make extra money every month, or how do you plan to get started? Let me know in the comments!
Andrew Herrig is a finance expert and money nerd and the founder of Wealthy Nickel, where he writes about personal finance, side hustles, and entrepreneurship. As an avid real estate investor and owner of multiple businesses, he has a passion for helping others build wealth and shares his own family's journey on his blog.
Andrew holds a Masters of Science in Economics from the University of Texas at Dallas and a Bachelors of Science in Electrical Engineering from Texas A&M University. He has worked as a financial analyst and accountant in many aspects of the financial world.
Andrew's expert financial advice has been featured on CNBC, Entrepreneur, Fox News, GOBankingRates, MSN, and more.