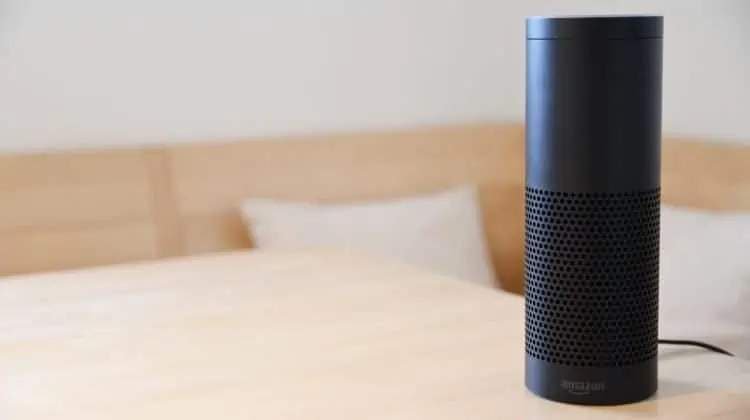 Running an Amazon FBA business has become a very popular side hustle these days. There are tons of courses and products out there to teach you how to succeed, but at it's core, Amazon FBA is just providing a product that meets a need in the market.
But can you still be successful with an Amazon FBA side hustle today? 
I believe the answer is yes – there will always be a place for innovative or niche products, and Amazon has built it's business model around making everything easy for you through the FBA (fulfilled by Amazon) process.
What is Amazon FBA?
FBA stands for "fulfilled by Amazon", but running an Amazon FBA business has grown to mean more than that.
Amazon is one of biggest shopping portals in the world, and they offer services to entrepreneurs who are trying to sell their products such as storage at an Amazon warehouse and taking care of some of the customer service duties involved in shipping those products.
That's what makes it such an attractive side hustle, because a lot of the low-level work is taken care of by Amazon so you can focus on product creation.
Amazon FBA Success Step by Step
So what are the basics of a successful Amazon FBA business? Before we get to our interview with a real live person who is crushing it with Amazon FBA, I wanted to outline the basic steps necessary to get going.
1. Identify a Product
Finding the right product to sell is the #1 most important part of the process. Pick a niche you are interested in and figure out what kinds of products are currently selling on Amazon. Pay attention to negative reviews and what people don't like about the products that are currently available. Is there something you could do better or cheaper than the competition?
2. Source Your Product
Our interviewee will get into much more detail on how to source your product, but depending on what you sell you can find wholesale pricing and factories in China or other countries to help you design and build your product.
3. Market Your Product
Just posting it on Amazon and waiting for the money to roll in is not usually a good strategy for success. You'll need to spend some time and money collecting preliminary reviews, and advertising on Amazon and other platforms.
How to Make Money with an Amazon FBA Business
With the basics out of the way, let me introduce our guest today who successfully launched, ran, and sold his Amazon FBA business.
Please welcome Marc from VitalDollar.com, where he blogs about about his past entrepreneurial projects and all things personal finance.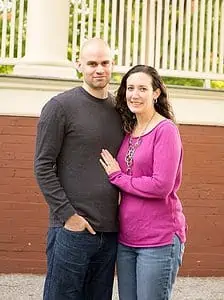 Read on to find out how he:
Identified a killer product
Dominated his niche
Made over $80k his first year
and why he ultimately sold his business for over $200k.
Welcome to another installment of the Side Hustle Interview Series! One of the goals here at Wealthy Nickel is to help you discover new ways to make extra money. Whether you need an extra $100 a month or are looking to replace your paycheck, this series will give you insight into how others are earning money with hustle and creativity.
If you have a side hustle you would like to share with our readers, send me an email (andrew at wealthynickel dot com) and we can discuss specifics.
How To Get Started with an Amazon FBA Business
Tell me a little about your background (family, career, where you live).
I'm 40 years old and I live in Pennsylvania with my wife and our two kids (ages 6 and 3). I've been self-employed as an internet marketer and blogger since 2008. During that time I've had websites and blogs in several different industries, including web design, photography, travel, and finance.
What was going on in your life at the time and why did you get started with Amazon FBA?
I first came across the Amazon FBA business model in 2014. At that time I had been working online for about 6 years and I'm always coming across blog posts and podcasts with interesting stories about people making money in different ways. I listened to a podcast about a guy who was making really good money selling private label products on Amazon, and the opportunity really jumped out at me.
Before listening to that podcast, I was aware of the possibility of selling private label products (where someone else manufactures the product for you and puts your branding on the product), and I was aware of Amazon's FBA program that allows sellers to store products in their warehouses. But I hadn't ever thought about the possibility of combining private labeling with FBA.
If you're outsourcing the manufacturing to someone else, and you're outsourcing all of the order fulfillment to Amazon, you have the potential for a nice source of passive income.
Partners in Business and Life – Working with Your Spouse
Aside from the possibility of passive income, another reason I was interested in this business model is because my wife and I had been talking about working together in some capacity for a few years. We wanted to do something together, but we didn't have any specific ideas. This seemed like a great project that we could work on together.
I told my wife about it and she was really interested too. I played the podcast for her and then we decided to give it a shot. At the time of that podcast there was a course called the Amazing Selling Machine that was opening up for a very short time. It's an expensive course and it only opened twice per year at that time. We were interested, but not 100% sure it was something we wanted to do, so we actually found a much cheaper course (I think we paid $200 – $300) that taught how to start a private label brand selling on Amazon.
We went through the course but we got stuck when it came to finding a product to sell. We couldn't find anything that seemed like it had good potential without tons of competition. After a while we decided not to move forward. My wife was in the early stages of a pregnancy and we decided to put everything on hold and maybe try again later, but with a baby coming I didn't think that was likely to happen.
A few months later, now in the spring of 2015, Amazing Selling Machine was opening up again and I watched a webinar that was done by one of their affiliates who was offering a big package of bonuses for anyone who signed up through him. I thought this seemed like a great opportunity, so I asked my wife to watch the webinar and ultimately we decided to go ahead and purchase the course. We paid $5,000 for it.
My wife was about 5 months into the pregnancy when we started the course, and it was a two-month course. The timing was pretty bad because we knew just as we were starting the business our son would be born, but we decided to do it anyway.
Initially, our goal was to have a very small business just selling one or maybe two products, and were were hoping to make $3,000 per month in profit from just a few hours of work per week. We thought this could be a nice option for my wife, who is a stay-at-home mom.
You took a course, do you think it helped you be successful? What kinds of things should people consider if they want to run an Amazon FBA business and are looking for a coach or course to get started?
We took a few different courses. I mentioned earlier that we took a cheaper course first because we wanted to avoid paying thousands of dollars for a course. We also bought a software package that came with another course on the same subject, and we went through that one as well. So when we did buy access to Amazing Selling Machine, it was actually the third course we had taken.
While I don't think taking a course is necessary, it definitely helped us a ton. There is a lot of free information available online, and definitely more now than there was in 2015 (I have written my own guide to selling private label products on Amazon for anyone who is interested).
Amazing Selling Machine is kind of a controversial course, in some ways. If you search for reviews you'll see very mixed opinions, however, it's hard to find an honest, unbiased opinion. There are a lot of people promoting the course as affiliates and they'll make something like $2,000 if you sign up through them, so of course, they are going to write very positive reviews. But you'll also find a lot of people who say the course is severely overpriced. The problem is, most of those people never took the course, they're just against any course that's priced that high. Personally, I don't really care about someone's review if they didn't take the course. I don't think you can say it's overpriced if you haven't tried it.
Overall, I liked the course and I know it was a big factor for our success, but there were still some things I didn't like about it. The only thing I can really say is, we got results after taking the course, and that's what matters. I'll gladly pay $5,000 for a course that teaches me how to make a few hundred thousand.
To be honest, the best thing about the course was that it forced us to commit 100%. I wasn't going to pay $5,000 for a course and then not follow through. When we bought the course, we committed to following through and actually creating our own business, no excuses.
For others who are interested in selling on Amazon, I would recommend checking out some of the free resources that are available first (like my guide and many podcasts that cover selling on Amazon). I have a post that is a big list of resources for Amazon sellers, and if you're looking for some educational resources, blogs, and podcasts, you'll find plenty of options on that list. After checking out the free resources, if it's something that you want to do and you're getting stuck with some part of the process, then consider a course.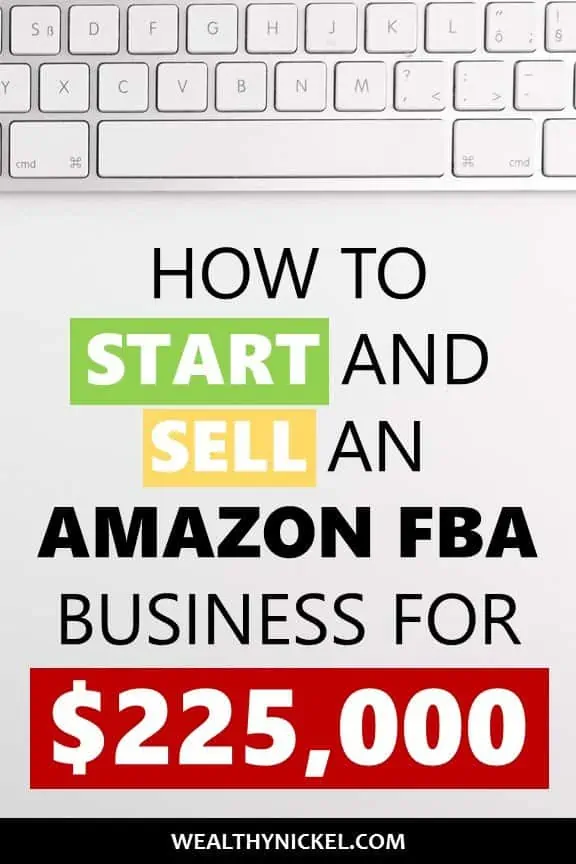 One of the hardest parts is finding the right product to sell. What process did you go through to pick a product?
We ran our business from 2015 – 2017, and then in 2017 we sold it to a company that owned 10 or 11 different brands selling on Amazon. Our agreement to sell the business included a confidentiality clause that prevents me from identifying our products. But what I can say is that our products fit the description that most private label courses will tell you to sell: something small and lightweight, no electronics or batteries, and priced between $10 – $50.
The approach that most of the courses teach is to find an example product that is actually selling on Amazon, and then create your own version of that product,without copying or ripping off the product. You want to find something that has decent sales (proving that it is in demand) but not a ton of competition. That's pretty hard to do, because there is so competition on Amazon. You also want to find a product where buyers aren't really brand sensitive, and where they will be willing to buy a product from a brand that they don't know.
We just browsed through the top selling products in different categories and subcategories and picked out ones that looked interesting. After narrowing it down to a few different possibilities we started looking for suppliers and reached out to several to get price quotes. This process took a lot of time and we went through many different possibilities before deciding on one.
Eventually we found a product that met all of our criteria. There was another brand that was selling very well. They had some competition, but not too much competition. It was a small, lightweight product, and we had multiple manufactures that we found on Alibaba.com that would make it for us at a price that allowed for a decent profit.
Also important, there were some negative reviews on the other product that gave us some ideas for ways to make our product better than theirs.
How to Operate Your Amazon FBA Business Day to Day
Selling physical products is a lot different than a lot of other online entrepreneurial ventures. Can you share what people should know specifically about a physical product business?
First of all, let me say that we didn't do it very well. I can tell you what we did, but it's not really what I would recommend. We had the inventory shipped to our house and we sent some of it to Amazon's warehouse and we would keep the rest at our house for a while. Amazon charges fees based on how much you store at their warehouses, so we saved some money by keeping the excess at our house. That was possible for us with small products, but with bigger products it wouldn't have worked.
A better approach would be to store it at a third-party warehouse, and then have them ship it to Amazon as needed. There are companies in the US that will receive your shipments from China (or wherever they are coming from) and either store them in their own warehouse for a while or ship them right away to Amazon.
One of the reasons we had products come to us was so we could inspect them before sending them in to Amazon. I didn't know this when we started, but you can actually hire an inspection company in China to do that for you before the items are shipped to the US.
If I were to do it now, I would hire an inspection company in China, then have the inventory shipped to a company in the US that will store it until it should be send in to Amazon. This would eliminate the need to personally handle and store the inventory. Your fees will be a little higher, which will cut into your profit margin, but it makes the business much more sustainable and scalable.
How much does it cost to start an Amazon FBA business?
1. Startup costs
We formed a new LLC for the business to keep it separate from my existing business, so we paid a few hundred dollars to get that formed. That's not 100% necessary, but it's not a bad idea. We also paid for insurance, which I think cost us about $400 at first. After you're in business for a while, your premium will be impacted by how much you are selling, but at first I think we paid a few hundred dollars for the first year of liability coverage.
2. Inventory
The biggest expense is related to your inventory. We paid about $4,000 for our initial order, which was 1,000 units of our product created to our specifications and with our branding. That included shipping it to our house. We used air express shipping (it was usually DHL, UPS, or FedEx). The cost is higher than shipping it by sea, but it's much faster and the customs process is completely handled for you, so it's an easy way to get started. Since the shipping is faster, you don't have to order inventory as far in advance, which means less money tied up in inventory.
The amount that you'll need to invest in inventory completely depends on the product you choose. Manufacturers will usually have a minimum order quantity (MOQ) for each product. The MOQ is almost always negotiable, but sometimes it will still be pretty high even after you negotiate it down. We looked at some products that would have required us to buy 3,000 units, which is a lot when you have no idea if you will be able to sell it. Other products might have an MOQ as low as 100 units.
There are a few ways to deal with MOQ issues. First, if you ask the manufacture to do a "test order" of a small quantity, many of them will agree. You can tell them that you want to test the product and make sure that you can sell it, and future orders will be larger. Another approach is to use a site like AliExpress where you can order very small quantities. The problem with this approach is that the small orders usually will be generic products without your branding or customization.
3. Marketing and Advertising
We didn't really have any marketing expenses at first, aside from a domain name and cheap web hosting (which is optional, but not necessary). Later on, we did do some advertising on Amazon, but for the first 5 or 6 months we had trouble keeping our product in stock, so it didn't make sense to pay for advertising that would just make us run out of inventory faster.
After we got our inventory up, we did run some ads on Amazon for most of our products. If you do a search on Amazon you'll see some of the results say "sponsored". Those are pay-per-click ads and you can bid on certain keywords, or just tell Amazon what you are willing to pay per click and they will automatically show your ad when they think it is relevant.
I do recommend advertising, but how much you need to budget will depend on a lot of factors, In general, I would recommend having a few hundred dollars set aside for advertising to get started. Of course, you can also advertise on other platforms, like Facebook, but we didn't do that. I looked into the costs, and the ads on Amazon seemed like a better option for the money.
How much does FBA cost?
As far as overall startup budget is concerned, having something like $10,000 would be ideal, but if you're starting with very small quantities and ordering through AliExpress it's possible to get started for just a few hundred dollars.
What were the day to day activities involved in your Amazon FBA business and how did you build it up to its peak.
One of the nice things about this business model is the day-to-day activities are pretty minimal. We invested a good bit of time upfront to finding the product that we wanted to sell, finding manufacturers, getting samples from a few different manufacturers, choosing the one that we wanted to use, and then giving them some instructions for a few small customizations that we wanted.
Once that was done, while we were waiting about a month for our product to be manufactured, we created the listing for the product on Amazon. Once we got the finished product, we took some photos to finish the listing, and sent in the inventory to Amazon for the product to go live.
The day-to-day stuff is pretty minimal.
We didn't do any marketing off of Amazon, and setting up the Amazon ads is pretty quick and easy. The day-day-day tasks are basically to login and check on sales, and respond to any customer service emails that you may get. If you have a simple product, you won't have much customer service to deal with. Amazon handles all customer service related to orders, shipping, and returns. Another important task is keeping an eye on inventory levels so you can re-order when needed.
Our first product started selling almost immediately just from showing up in organic search results. We took our time to create a good listing that used the right keywords and sold the benefits of our product, and we also tried to do the best we could with the photos. In our case, that's really all it took.
That first product did $15,000+ in sales (gross sales, not profit) in the first 30 days before we ran out of stock.
That's not typical of most products, but it definitely is possible. We eventually added 6 other products. None of them started selling as fast, but they all wound up being profitable.
How much money did you make with Amazon FBA, and what can someone else expect to make just starting out?
I think we did about $80,000 in sales in 2015 with just one product. We launched right at the end of July and started selling on August 1st. We were out of stock most most of September, then back in stock for about 3 more weeks before our 2nd round sold out. We got more inventory in November in time for holiday shopping. During a 30-day window between Thanksgiving and Christmas, we did $50,000 in sales.
In 2016, we added 6 more products. Our initial product was our best seller, but we had 2 others that were also strong, and the other 4 were easily profitable, but only generated a few sales per day for each product. We had right around $500,000 in gross sales for 2016, with about $160,000 in profit.
In the summer of 2016, we decided to stop adding new products because we didn't like having so much money tied up in inventory.
2017 was on pretty much the same exact path as 2016, but it wasn't growing since we weren't adding any new products. We sold the business during 2017 for $225,000 plus the cost of our inventory.
Selling an Amazon FBA Business for Profit
In late 2016, we listed the business for sale with a broker and they were asking something like $450,000 for it. I told the broker I thought it was too high, but they get paid a percentage of the sale price, so they are pretty aggressive with pricing. We had a few potential buyers who were interested, including one verbal offer that was for $370,000, but the buyer changed his mind immediately after making the offer.
We had one potential buyer that wanted us to finance the deal and spread it out over several years, which we weren't willing to do. Another buyer was interested at $250,000 but that would have been $212,500 after 15% in broker fees.
After the business had been listed for several months and our exclusivity agreement with the broker was up, I posted a message in a Facebook group for Amazon sellers to see if anyone would be interested in buying the business.
I got a lot of inquiries and one of them wound up making us an offer for $225,000 just a couple of days later.
It definitely was not a great sale price, but we had already decided to move on, so we took it and that ended our run as Amazon sellers. (For anyone who cares, the market now is much better for selling an Amazon FBA business than it was two years ago.)
The money that we made running the business plus the sale price amounted to more than $450,000 in a little less than 2 years. It was always just a part-time thing for us, but the hours that we put in varied depending on the month. Since we had inventory shipped to our house, I would put in a lot of hours when we were getting big shipments. I'd have to inspect some of the products, count everything, and repackage them to send in to Amazon. When we didn't have shipments coming in, it could be as little as just a few minutes per day.
Tips for Amazon FBA Success
What obstacles did you have to overcome to achieve success? What mistakes did you make?
1. Finding the Right Product
The biggest obstacle was simply finding the first product that we wanted to sell. There's so much competition on Amazon and I just kept thinking "why is someone going to buy our product instead of one of the competitors?"
Eventually, we decided on a product that we thought had decent potential. In addition:
We also took some time with our manufacturer to make a few changes and customizations to the product that we thought would make it better.
Then, we created a listing that sold the benefits or our product and why it was better than others.
And lastly, we took good photos (our main competitor only had 1 photo on their listing at that time) that would make buyers feel comfortable buying from us.
2. Shipping Costs
Another obstacle that we faced was figuring out how to get the product to us, and the cost. There are a few different ways you can ship products. Manufacturers will give you pricing based on different options, but we found it really hard to know the true price of the product because the manufacturer couldn't tell us what it would cost to ship it by sea or to get it through customs.
Eventually, we started asking for quotes on sending the products air express, which made it so much easier. The manufacturers have accounts with DHL, UPS, and FedEx, so they can tell you exactly how much it will cost to get the product delivered to you. Those services also handle getting the inventory through customs. So once we got those quotes we could calculate the exact cost per unit and we'd know what our profit margin would be if we sold it at our target price.
My advice to new sellers would be to start by using air express shipping if your product is somewhat small and lightweight. If you need to have it shipped by sea, do a Google search to find a freight forwarder and contact them. They can help you will all of the logistics.
3. Handling Inventory
The biggest mistake we made, and I addressed this a little earlier, was handling the inventory ourselves. At first, that was because we weren't aware of some of the options that were out there. Later on, I did find out about inspection companies in China and logistics companies in the US, but by that time we were already planning to sell the business so we decided not to make major changes to our process.
We never used any third-party services, so I don't have anyone to recommend based on personal experience. But examples of the options that are out there are Riversource Logistics and zencargo.
With any side hustle, things never go as smoothly as it seems from all the success stories. Do you have an example of this with your Amazon FBA business?
We had an issue with the wrong product getting sent to a number of customers. It was actually my fault. I had accidentally mislabeled some products before sending them in. Fortunately, it didn't affect a ton of customers, but we actually did have to pull our best selling product down for a couple of days, recall the inventory from Amazon, make sure it was correct, and then send it back in.
Of course, we made sure that all of the customers got the right product and most of them were very understanding of the mistake.
There was one lady that was really angry. She was heading out of town in a few days and wanted to take the product with her, but the one she got was not exactly what she ordered. I sent her the correct product overnight and she got it before she left. It cost us about $20 to overnight the product, which was more than she paid for it. She was so happy that she said she was going to tell her friends and family about our good service.
Most people get pretty crappy service with third party sellers on Amazon, so if you do what you can to help, people really notice and appreciate it.
You said you decided to sell about a year after you started. What made you decide to sell? What was the process of selling like?
The business did pretty well for us, but it wasn't quite what we thought we were getting into. Initially, we wanted it to be small. We only wanted to sell one or two different products, and we wanted to make some money without putting much time into it.
Once we really got into it, we saw that wasn't an ideal approach. There is so much competition on Amazon that it's not very realistic to put up one product and then just sit back. Your product may do pretty well, but then maybe more competitors will come in and your sales will drop. Or maybe Amazon Basics will start making a product almost identical to yours, and they'll undercut your price (that happened to us).
In order to have a successful business, I think you need to keep looking at possibilities for other products. When you have several products, you're not going to be impacted as much if one of your products experiences a drop in sales.
Once we saw that, we changed our approach and we expanded and eventually had 7 different products. That created another problem for us in terms of inventory. The more products you sell, the more money you'll have tied up in inventory. We got to a point where we didn't feel comfortable having more money invested in inventory, which is when we decided to stop adding new products. At that point, we knew the business was not going to grow, so it made sense to sell it while the year-over-year numbers were still showing nice growth.
Another big factor was the administrative work, specifically sales tax. As a third-party seller, you're responsible for filing and paying sales tax. Amazon will collect it for you, but there is a lot of work involved with paying sales tax in many different states. There are services like TaxJar that can help, but that comes at a price. We paid for a TaxJar subscription that provided us with the reports we needed to file sales tax, and there is no way we could have functioned without a service like TaxJar.
They will also autofile sales tax reports for you, but that gets expensive if you're doing it in every state. Some states are easy to file sales tax, and some are much more complicated, confusing, and time consuming. We paid for TaxJar to autofile in the most complicated states and then I would manually file in most of the states. I hated dealing with it.
The thing with sales tax is, it takes up about the same amount of time whether you are making a lot of money or a little money. It's not very practical for a small seller, which is another reason that our initial plan of just selling one or two products wasn't very practical.
After about a year, or maybe even less, we knew we didn't want to run the business long-term. We decided to just go ahead and sell rather than continuing with something that we didn't want to continue to do.
The process of selling wasn't too bad, but it helped that our buyer had bought and sold multiple Amazon businesses before. We had a few inventory orders in progress, so we had to change those orders so they would be shipped to the buyer and he assumed the agreements with had with our manufactures. At the time of the sale, I had to check all of the inventory that we had and calculate the price that we paid for it. Then the buyer bought that inventory from us at the price we had paid.
How to Determine if an Amazon FBA Business is Right for You
What are the pros and cons of an Amazon FBA business?
Pros:
Big income potential – We made a six-figure profit as a side hustle. For someone who wants to take it to the next level beyond that, there is plenty of opportunity.
Potential to start making money quickly – Amazon gives you a huge platform that you can start selling on right away. They obviously have millions of customers, and you can take advantage of that. If you were to create your own ecommerce website, it would take a long time and a lot of effort to grow your customer base. We started making sales almost immediately on Amazon with no advertising spend.
Potential for passive income – There is always going to be some work involved with running this type of business, but by selling private label products on Amazon you can outsource almost everything. You'll have someone else manufacture the product for you. You can have a freight forwarder handle all of the shipping details. Amazon handles all of the order fulfillment and returns. You can even outsource the sales tax reporting.
Cons:
Amazon controls EVERYTHING – Amazon can raise fees, change terms and policies (which they have done many times), and they can even suspend your seller account. You're really at their mercy. Even sellers who are doing a million dollars per month are completely insignificant to Amazon, so it's not like you have any leverage.
The best way to deal with this is to sell at your own website as well as on Amazon. If you have a decent amount of business coming through your own site, at least you're not 100% reliant on Amazon.
We actually did not sell anywhere else, because we decided fairly early on that we didn't want to run the business long-term. We knew creating our own site and growing sales would take a lot of time and effort. If we were planning on running the business long-term I definitely would have wanted to focus on selling through our own website.
Managing cash flow is a challenge – If you're trying to grow your business, managing the cash can be difficult if you want to avoid debt. Even though you're making money on paper, it's very hard to get much money out of the business. You need to leave large amounts of money in the business so you'll have it when you need to make big inventory orders. This is an even bigger issue if you're adding new products, because you'll need to pay for inventory months before you start getting that money back.
Lots of competition – The main reason you need to try to customize your product is to stand out from the crowd. However, if you don't have your product patented, it's probably just a matter of time before other sellers copy your product. Unfortunately, most competitors on Amazon try to get sales by lowering their price. If you have several competitors doing this, everyone winds up driving the price down until there is no profit.
Some sellers try to sell at a loss for a while just to build up an audience with the plan of slowly raising their prices later. This is another reason why you need to customize your product to make it unique. You need to show why your product is worth more than the cheaper alternatives.
What advice do you have for someone looking to get started? Who would be an ideal fit?
In my opinion, this side hustle is best for someone who wants the potential for it to turn into a full-time business. It's definitely possible to run it as a side hustle, but I think you'll get to a point, like we did, where you either need to invest more time and money, or move on and do something else.
With all of the admin work, including sales tax, I don't think it's the best side hustle for someone who just wants to spend a few hours a week and make a little something extra.
My advice for anyone who is interested, is to take a different approach. Our products were lightweight, small, and priced relatively low (all were below $30). This is what most private label sellers look for in a product. That means if you sell this type of product, you'll probably have a lot of competition from other private label sellers.
One way to avoid competition is to look for the type of product that most people want to avoid. It could be a larger, heavier product. Or maybe the product sells for a higher price and most sellers don't want to invest in the inventory. Selling these types of products might force you to jump through a few extra hoops, but you can avoid a lot of competition. I know a few people who did well with this approach, and that's probably what I would consider if I were starting over.
Wrapping Up: Amazon FBA Business Takeaways
Thank you so much Marc, for sharing an in depth account of your journey through Amazon FBA. While it was not all smooth sailing, Marc was able to push through the challenges and become successful in a highly competitive business.
Here are some of the key takeaways for how to run a successful Amazon FBA business.
1. Picking the Right Product is Extremely Important
Marc gave the advice that something small and not electronic is generally most successful. This will allow you to save on shipping costs (one of the biggest unaccounted for expenses) and reduce the complexity and potential defects and negative reviews associated with electronic products.
2. Keep Your Expenses Low to Start Out
If possible, try to limit the initial amount of inventory you have to order (minimum order quantity), and keep startup costs as low as possible. If this is your first time with Amazon FBA, you want to be able to move quickly and experiment without it costing thousands just to get started.
3. Expand Into Multiple Products
Amazon FBA is a very competitive space, and if you're reliant on a single product for your sales you could quickly find yourself losing money if a competitor swoops into your niche. Try to identify related products and build a brand around it.
4. Run it Like a Business
A lot of side hustles can be done freelance-style, or whenever you find the time to fit it in. But with the bookkeeping, administration, customer service, marketing, and product development involved, you need to treat your Amazon FBA side hustle like a business.
Ideally, if you find you like the work you would scale it up into a full time business. And if you decide it's not for you long term, you can exit with a very lucrative sale of the business if you're making a good profit.
If you're looking for some other side hustle ideas, check these out:
Questions about starting your own Amazon FBA business? Let me know in the comments!
Andrew Herrig is a finance expert and money nerd and the founder of Wealthy Nickel, where he writes about personal finance, side hustles, and entrepreneurship. As an avid real estate investor and owner of multiple businesses, he has a passion for helping others build wealth and shares his own family's journey on his blog.
Andrew holds a Masters of Science in Economics from the University of Texas at Dallas and a Bachelors of Science in Electrical Engineering from Texas A&M University. He has worked as a financial analyst and accountant in many aspects of the financial world.
Andrew's expert financial advice has been featured on CNBC, Entrepreneur, Fox News, GOBankingRates, MSN, and more.