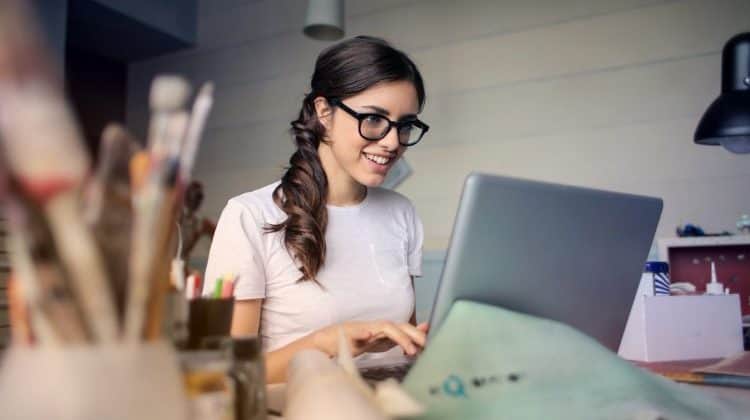 Congratulations! Just by asking the question – how to make an extra $500 a month? – you are among a select few looking to improve their financial position and achieve financial freedom.
There are many ways to make an extra 500 dollars a month (or $200 a month, or $1,000 a month). But if you're anything like me, you get stuck in the idea phase.
Taking action and actually committing to doing something is the hard part.
As the saying goes, there are a million ways to make a million dollars, but without focusing on one thing you'll never get there.
Here are some of my favorite ideas on how to make an extra $500 a month.
But wait!!! Before You Read Further…

You have to promise me one thing before you keep reading…
Commit to taking action TODAY!
Even if that's just signing up for a survey app to make a few dollars while you watch Netflix later tonight. Or narrowing the list down to one idea, and writing out a few bullet points on the steps you need to take to get started.
I am super passionate about side hustles as a way to build wealth for your family (it's how we built over $1M in net worth in 5 years). But I wasted too much time thinking, and not enough time doing.
If I can help you avoid my mistakes, you'll be way ahead of the game and build wealth that much faster.
7 WAYS TO MAKE AN EXTRA $500 A MONTH
1. BECOME A VIRTUAL ASSISTANT AND MAKE EXTRA MONEY
Income Potential: $25 – $50+ per hour
Skills Needed: Not much to get started except a willingness to learn and follow directions. You can make more if you have specialized skills.
This is a broad category with lots of options to specialize in. If you don't know where to start on your side hustle journey, I'd recommend at least trying out being a virtual assistant to see if it's something you like.
So what does a virtual assistant do? Business owners are always in need of good people who can help them with their email, marketing, financials, creative design, etc. If you have any kind of talent or skill, you can probably find someone willing to pay for it!
Here are a few ideas:
Email management
Data entry
Social media management
Customer service
Editing/proofreading content
Creating graphics
Online marketing
The possibilities are truly endless. Gina Horkey over at Horkey Handbook built her VA business to six figures and now teaches others how to do the same. If you're interested in having a flexible side hustle where you can work from anywhere, I highly recommend you check out her content.
Here is her list of over 150 services you can offer as a virtual assistant! I can guarantee you'll find 2 or 3 things on that list you can start your business off with.
---
2. WORK FROM HOME AS A VIRTUAL BOOKKEEPER
Income Potential: $60-80+ per hour
Skills Needed: No degree or experience required to get started, but you do need to be comfortable with numbers.
Becoming a bookkeeper from home is one of my favorite side hustle ideas (or even full-time business ideas). If you like numbers and the zen of a balanced bank account, starting your own virtual bookkeeping business may be for you. To make an extra $500 a month you would only need one or two clients!
There are so many small business owners out there who are great with big ideas and big vision, but need someone to help them keep their books in order and make sure they are making a profit. You can step in and be their right-hand business partner and CFO.
FURTHER READING: How My Bookkeeping Side Hustle Allowed Me to Quit My Job and Make $75/Hour From Home
The best thing about bookkeeping is you can work from home with flexible hours, and there are very few startup costs. If you niche down to serving a certain type of business (say online businesses, or real estate investors) you can charge $60-80 per hour or even more.
Oh and did I mention that bookkeeping doesn't require a degree or any certification?
If you want to learn more about whether bookkeeping would be a good fit for you and how to go about learning the skills you need to be a great bookkeeper, I highly recommend my friend Ben's FREE training series:
Click here for a series of free training videos on how to start your own bookkeeping business!
---

3. SHARE YOUR OPINION WHILE WATCHING NETFLIX FOR EXTRA CASH
Income Potential: $100 – $500 per month
Skills Needed: None, other than a little free time and an opinion.
If you're really not sure where to get started and have struggled to take action in the past, I would recommend starting with online surveys.
You will not get rich overnight by taking surveys, but there is zero barrier to entry, and you can fill out surveys in the little bits of spare time you would normally waste during the day.
There are two sites I wholeheartedly recommend for anyone looking to start taking online surveys: Survey Junkie and Swagbucks. They are both legit, have been in business a long time, and have paid out millions to their users.
RELATED: The 2 Best Online Survey Sites That Pay Cash (And Why I Don't Recommend All the Rest)
There are other legit survey sites out there, but also a lot of scams. If you're just getting started, these are the two I absolutely recommend.

Survey Junkie – This is my favorite survey company, and also one of the largest. There are always surveys available, which is a problem with some of the other survey companies.
With Survey Junkie, you earn points for each survey you complete. You can then convert your points to cash directly in your PayPal account, or trade them in for gift cards. They even give you points just for signing up and filling out your profile.


Swagbucks – I like Swagbucks because there are a ton of different ways to earn points. They also offer surveys, but you can also make money by watching videos, playing games, or even browsing the web.
As you earn points ("swagbucks"), you can redeem them for gift cards or cash in your PayPal account. Right now they are also giving you a free $5 just for signing up for an account!
If you're looking for a few more ways to earn more money through surveys, these are good options as well:
MyPoints [$5 bonus] – Get paid for giving your opinion. Plus get a $5 bonus after taking 5 surveys! (

Rated 4.5/5 on Trustpilot)

InboxDollars [$5 bonus] – Take surveys, surf the web, and watch videos for extra cash. Get a free $5 when you sign up! (Rated 4/5 on Trustpilot)
The key to making money with surveys is to sign up for a few different apps and actively participate. Some offers are better than others. But typically the more you complete, the better your chances of being offered well-paying surveys.
---
4. MAKE MONEY ON THE SIDE TUTORING
Income Potential: $15 – $100+ per hour
Skills Needed: Subject knowledge in whatever you're teaching, or the ability to learn.
In college, I worked at the math department's "help desk" where we provided tutoring and homework help to anyone who came in. I also did some private tutoring and made a decent hourly wage ($20 an hour back in 2005 or so). It was a good learning experience for me (I tend to learn better when I have to teach it to someone else), and I got some much-needed spending money out of it.
If you enjoy teaching others and have a little bit of inner nerd (that's me!), tutoring can be a great way to earn some extra cash. You can tutor in almost any subject you can think of – math, science, computer/software skills, reading, English, etc.
The more specialized your skill set, the more you can potentially charge. For example, I recently ran across a guy who makes $100-160 per hour tutoring standardized tests like the GRE or LSAT!
But you don't have to become an entrepreneur and start your own tutoring business to make an extra $500 a month. There are plenty of opportunities locally and online. You can post ads on Craigslist or Facebook, or apply to work with one of the many online tutoring companies like Wyzant or Tutor.com. You could even go down to your local schools and see if you can get on a list of recommended tutors if parents are looking for extra help for their kids.
---
5. MAKE AN EXTRA $500 WITH CASH BACK APPS AND CREDIT CARDS
Income Potential: $500 – $2,000 per year
Skills Needed: None, just good credit if you want to collect credit card sign up bonuses
I have a goal every year to make $500 from cash back apps and $1,000 from credit card sign-up bonuses (not including the actual cash back from credit card purchases).
While this is not life-changing money, it's a noticeable amount. It takes almost no effort on my part, so it's basically passive income (my favorite kind of income).
CASH BACK APPS
So how do cash back apps work? You basically link a credit card for local shopping or use their portal for online shopping you were going to do anyway and earn anywhere from 1 – 20% cash back without having to think about it (I average around 2-5% back normally). This is in addition to any cash back your credit card gives you!
For more detail into my cash back app strategy, I lay out everything here: The Best Cash Back Apps I Use to Make $500 Per Year
The short version is, there are 3 apps I have on my phone that I recommend everyone should have to make passive income: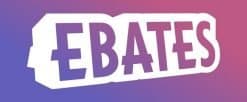 Ebates (Rakuten) – By far the biggest and most diverse player in the cash back app space, Ebates offers cash back at hundreds of online retailers. Since my family buys almost everything online these days, we always get a few percent back just by shopping through Ebates. They send me a deposit to my PayPal account once per quarter 🙂

Drop – This is another app I love because I just link my credit card and it adds points to my account when I do my normal shopping at stores like Target, Starbucks, Trader Joe's, etc. (ok let's be honest, my wife is usually the one earning these points).
The cool thing about Drop is that they also have other in-app offers you can sign up for to get extra points. For example, I just signed up for an offer that will pay me $50 for creating a savings/investment account with SoFi Wealth, a newer player in the robo-advisor space. I love making money for trying out new apps that help me save money – win win for me!
Sign up with Drop to start earning cash back (and get a $5 bonus!)


Dosh – This is a great companion app for Drop and Ebates. Where Ebates lets your earn cashback for online shopping, and Drop lets your earn money for everyday retail shopping, Dosh adds in a lot of local restaurants and other retailers that aren't on Drop.
And just like Drop, all you have to do is link your credit card and wait for the points to hit your account. I never even think about the app until I get a notification that I got some free money after going out to eat with the family or picking up something at the pharmacy.
Sign up with Dosh to get your $5 bonus and earn cash back on local shopping
CREDIT CARD BONUSES
Credit card sign-up bonuses are another gold mine to earn free money for minimal work. I wholeheartedly recommend this strategy with a couple caveats:
This will only work if you have good to excellent credit
DO NOT use this strategy if you are not responsibly using your credit cards by paying the balance in full every month
No amount of credit card rewards are worth it if you are paying late fees or exorbitant interest rates.
To make this work (to qualify for the best cards), you need to have and maintain a good credit score. I like to use Credit Karma to keep track of my credit score for free.
If I had to recommend one card to get started, it would be the Chase Sapphire Preferred. For more details on how my family makes money with credit card rewards, here is much more on the subject:
FURTHER READING: How We Made $2,000 Last Year With Credit Card Rewards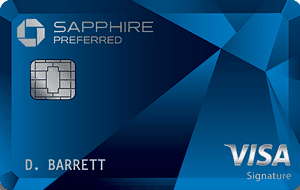 Chase Sapphire Preferred – This card offers a $600 bonus (in the form of 60,000 Chase Ultimate Rewards Points, which are actually worth more like $750 or more if you use it toward travel) just for signing up and spending $4,000 in the first 3 months. It does have a $95 per year fee , but many ongoing benefits as well.
When I first discovered credit card rewards, both my wife and I signed up for the Chase Sapphire Preferred card and added 100,000 points to our balance which more than covered our trip home for our family of 4 for Christmas!
See if you qualify for the 60,000 point bonus with the Chase Sapphire Preferred credit card
---
6. SELLING ON EBAY TO MAKE EXTRA MONEY
Income Potential: $500 – $10,000+ per month
Skills Needed: An eye for a good deal at garage sales/thrift stores
I first saw the potential of this side hustle when I interviewed one of my friends Nathan. He shops garage sales, estate sales, and thrift stores looking for bargains and resells them on eBay.
When I interviewed him he was making around $300 a month, but he's now consistently up to $600 per month selling on eBay!
I was skeptical at first because I thought it required a lot of specialized knowledge to find good deals, but Nathan has a great system for finding deals and sticks to things that he knows sell well on eBay so he doesn't have to be an expert on everything. The more I've learned, the more I think this may be the perfect way to make an extra $500 a month or more for the average person who can only spend a few hours a week on their side hustle.
To find out how Nathan got started, how to identify a good niche, and how to find good deals, check out my full interview where he reveals his "secrets" of How To Make Money Flipping Products on eBay.
---
7. HOW TO MAKE MONEY AS A HANDYMAN / LANDSCAPER
Income Potential: $15 – $40+ per hour
Skills Needed: Good with your hands and small home projects, or willing to do manual labor for money 🙂
While everyone wants to make money online these days from the comfort of their couch, there are a lot of opportunities to make extra money out there in the real world if you're willing to actually put in a little effort.
One of the easiest ways to make a solid income (you could certainly make $200 a month, $500 a month, or more without much effort) is to offer your services as a handyman on small house projects.
If you don't have a single handy bone in your body (like me), then you can mow lawns, clean out gutters, or wash windows. If you have more skills you can charge more for other house projects like fixing a gate, installing a ceiling fan, or even putting together furniture.
Finding work might be the easiest part of this side hustle. Post on your neighborhood Facebook page, Craigslist, or just go knock on your neighbor's doors. Almost everyone I know is always looking for a reliable handyman they can call on when needed. There are also "gig economy" platforms like TaskRabbit that connect people with skills with those that need help.
---

8. EARN EXTRA INCOME WITH REAL ESTATE
Income Potential: Unlimited
Skills Needed: Hustle and the ability to learn basic sales skills
You knew this was coming. I can't write an article on making extra money without talking about the main way my family has increased our net worth to what it is now.
There are so many paths to making an extra $500 a month (or way more) in real estate, there's no way I can talk about them all here. But here's a list of the ways we've made money and some of the prerequisites:
House hacking – Want to live for free? Buying a single family house and renting out the extra bedrooms, or buying a 2-4 unit property and living in one unit and renting the others is a great way to earn an extra income each month. This is real estate investing with training wheels, and is a great place to get started if you've never considered getting into real estate.
Buy rental properties – If you have the capital to invest in a down payment, you can buy rental properties that produce income every month. We aim for a 10% cash on cash return and about $300 per month cash flow after all expenses. With a little creativity, you can even learn to invest in real estate with little or no money!
Become a real estate agent – My wife got her real estate license originally to save us money on our own transactions, but now she is a very part-time agent (10 hours or so a month) for friends, family and referrals and makes $15-20k per year after paying all the dues and fees to keep up her license.
House flipping – If you really want to get actively involved, you can scour the market for great deals that need work, fix them up, and sell for a profit. While we prefer rental properties, we won't pass up a good deal on a flip and usually end up doing 1 per year or so for a nice profit.
Crowdfunding – The most passive of all the options if you have the cash to invest. We've started investing in crowdfunded commercial real estate deals for additional passive income and to diversify our portfolio.
If you're looking to buy your first rental property, I recommend checking out Roofstock, the only online platform I've found dedicated to helping buyers find cash-flowing rental properties.
If actively managing real estate isn't your cup of tea, but you want to earn passive income, there are two crowdfunding platforms I personally use and recommend:
How to Get Started in Real Estate Crowdfunding
If you're brand new to real estate and don't have a lot of money to invest, I would recommend starting small. Two platforms I like are Groundfloor and Fundrise. If you want a little more information on how to start investing in real estate with as little as $10, I wrote a comparison of Groundfloor vs. Fundrise and detailed my own personal returns from each.


Groundfloor – Groundfloor allows you to participate in loans backed by real estate (as little as $10 per loan). I've personally gotten an annualized return of 12.5% over the past couple of years across all the various loans I helped to fund.
While that is certainly no guarantee of future results, I do think that real estate is one of the safer ways to invest in debt because you have a hard asset behind the loan (unlike with peer to peer lending where the only thing you have is a credit score and a promise to pay).
Invest in real estate loans with Groundfloor for as little as $10 (and get a FREE $10 sign up bonus!)


Fundrise – Fundrise lets you invest in a diversified portfolio of real estate with as little as $500. Because it is a private fund and your money is tied up for 3+ years (unlike a public REIT) the returns tend to be higher, and the low minimum makes it a good introduction to crowdfunding.
Our own personal Fundrise portfolio is highly diversified across equity and debt deals, and in different geographic locations. I like that Fundrise gives you details on all of the individual properties you are invested in through the fund.
To learn more about our real estate investing journey, start here:
---
9. EARN EXTRA INCOME WITH A BLOG
Income Potential: $500 – $10,000+ per month
Skills Needed: Have an opinion and a willingness to learn new things
I am always skeptical of the bloggers who tell you how much money they make by selling courses about blogging. It can seem a bit like a pyramid scheme.
But there are real bloggers out there making extra money without a course to sell you. In fact, I am one of them.
As a brand new blogger who knew absolutely nothing, I made a little over $2,000 my first year of blogging.
In my second year, I made over 10X that amount!
Blogging is not as easy as the gurus make it sound, but it's also not rocket science. It takes hard work, patience, and the willingness to keep trying new things.
It's not a quick payoff, but after a year or two of blogging, it is certainly doable to make $500 a month on the side, and possibly way more.
FURTHER READING: How This Blogger Makes Over $400K Per Year
---
10. FREELANCE WRITING YOUR WAY TO AN EXTRA 500 A MONTH
Income Potential: $500 – $5,000+ per month
Skills Needed: Attention to detail, research and writing skills
If starting your own blog isn't your thing, but you enjoy writing, an excellent side hustle to consider is becoming a freelance writer.
There is a huge demand for content out there from bloggers and other businesses looking to establish a web presence.
In my own blogging niche of personal finance, people pay anywhere from 10 – 25 cents per word. For a 1,000 word article, that translates to $100 – $250 in your pocket.
If you can write just a few articles per month, you can make an extra 500 a month – and then continue to scale from there.
For ways to get started in freelance writing and how to find work, check out the full article:
5 of the Best Freelance Writing Jobs You Should Try Today

---
11. MAKE MONEY ON THE SIDE DELIVERING FOOD
Income Potential: $15 – $30 per hour
Skills Needed: A driver's license and reliable transportation
Unless you've been living under a rock, you're probably aware of the many choices in food delivery. Uber Eats, Postmates, GrubHub, DoorDash…
Well all of them rely on the gig economy to offer their services. They need reliable drivers to deliver food to customers.
If you have extra time during the day (especially at lunch or dinner), you can earn an extra $500 a month in just 5 to 10 hours a week!
FURTHER READING: 9 of the Best Delivery Apps Available Now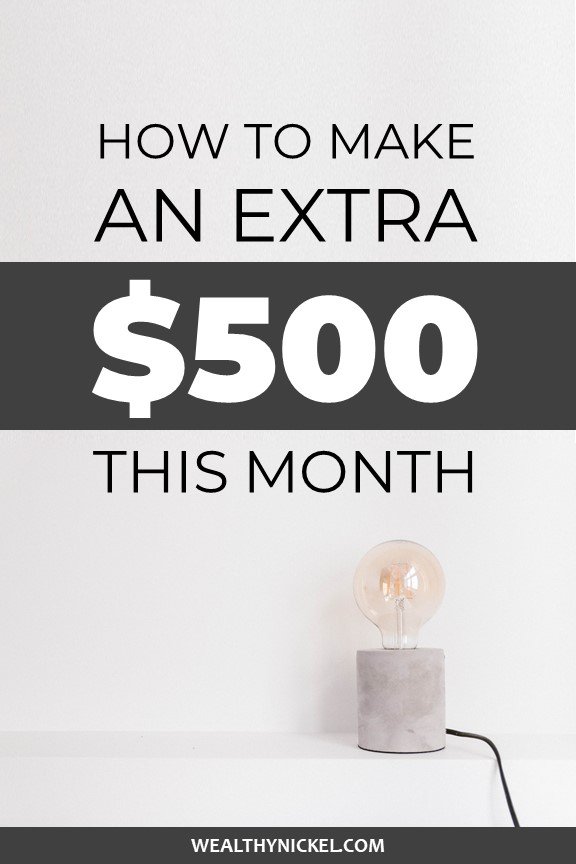 Take Action TODAY to Make an Extra $500 a Month
Remember your promise at the beginning? Sure, it's important to do your research and find some side hustle options that appeal to you. But if one of these ideas resonates with you, then take action and start earning extra money now!
There are lots of options out there and I could spend another 5,000 words talking about them. But these are my favorite ways that I think almost anyone can get started making an extra $500 a month.
Here's the condensed list to help you take action today!
7 Ways to Make an Extra $500 a Month
Become a virtual assistant – Here's a list of over 150 services you can offer as a virtual assistant. With good pay and extremely flexible hours, this is one of my highest recommended side hustles to earn an extra $200 a month – $1,000 a month without putting in many hours.
Work from home as a virtual bookkeeper – If I didn't start a blog, this is the business I would be doing right now. You can earn $60-100 per hour helping other business owners keep track of their finances from the comfort of your couch.
Take online surveys for extra cash – This is the easiest one on the list to get started right now. I recommend signing up with Survey Junkie and Swagbucks. You can be making money within a few minutes of signing up. The downside is you can't scale it up like some of the other side hustles on the list.
Tutoring – Whether local or online, there are many opportunities to tutor in any subject you can think of. And with the ability to make $20 – $100+ an hour, it won't take too many students to make a good side income.
Cash back apps and credit card rewards – While not a traditional "side hustle", it's an easy way to make an extra $500 – $2,000 a year without much effort if you have good credit history.
Selling on eBay – If you enjoy thrifting and the art of finding good deals, flipping on eBay for a profit is a good way to earn extra income every month without putting in a ton of time.
Handyman/landscaping – If you enjoy working with your hands or are willing to do basic manual labor, it's extremely easy to find work just by talking to friends and neighbors. With the right skills you can make upwards of $40 per hour, meaning you can make an extra $500 just by taking on a project or two per week.
Real estate – If you have the time to dedicate to learning, real estate offers almost unlimited income potential. While you have to put in work at the beginning, it gets more and more passive over time. If you want to skip all the work and you want to put extra money to work making more money for you, a good way to get started is with Groundfloor (minimum $10 investment) or Fundrise (minimum $500 investment).
---
LOOKING FOR MORE WAYS TO MAKE EXTRA MONEY?

I've got you covered! Check out these other incredible ideas to make money on the side.
13 Genius Ideas to Make $200 in One Day (How to make money fast)
20+ Under the Table Jobs That Pay Cash Now (My favorite side hustles that pay quick cash)
3 Apps That Pay Me $500 for Doing Nothing (The best cash back apps I use regularly)
The Only 2 Survey Sites You Need to Make Extra Money (How to maximize your income when taking online surveys)
10 No-Brainer Side Hustles for When You Need Money Fast (Great for all skill levels)
How do you make extra money every month, or how do you plan to get started? Let me know in the comments!