The digital world has many advantages and disadvantages for creators and users in many aspects of life. Many platforms allow content creators to post their work, where customers can view and buy content. With OnlyFans, content creators can post different types of content, including NSFW content, like adult content, previously not found elsewhere. Content on OnlyFans is secured with a paywall, meaning you will require a monthly subscription fee to acquire access.
OnlyFans offers multiple payment methods that consumers can use to access the site and content. Therefore, it is necessary to have a secure means of handling online transactions that provide safety to the consumer. Virtual credit cards work best to prevent others from accessing your credit card information, which leads to credit card fraud. The following article will provide necessary information showing what payment methods are available for OnlyFans consumers.
Takeaways
· Due to OnlyFans' strict payment policy, only selected virtual credit cards are used during transactions, for example, Payoneer and Stripe
· OnlyFans has a variety of payment methods, including approved debit cards, credit cards, virtual cards, and prepaid cards
· Some of the best prepaid cards which customers can use for OnlyFans include NetSpend Visa prepaid card and ACE Elite Visa prepaid card
Which Virtual Cards Work with OnlyFans?
OnlyFans works as a subscription site where you get content online from different creators from the platform. After creating an OnlyFans account, you can make an OnlyFans transaction to creators on an agreed upon price. Therefore, you will key in your card information as you purchase your OnlyFans subscription or make payments from the creator.
OnlyFans limits the payment methods used for a transaction to keep their users' financial information safe from scammers.
The site will require consumers to use 3D secure-enabled cards for online purchases and transactions. 3D security is an authentication procedure that allows the cardholder to verify transactions and purchases by sending a code. A unique code will be sent to the cardholder after every transaction to verify the cardholder's transactions.
Therefore, the 3D security feature ensures that no transaction will occur if the card is stolen for unauthorized use. Cards with the 3D security feature include debit or credit cards with the Visa and MasterCard logos.
Using your credit or debit card will receive a statement for every purchase or transaction. However, your card information is secure since OnlyFans does not store your information on the platform due to data encryption. Hence, many will prefer using a virtual credit card to keep their transaction discreet and protect their card information.
A virtual card is only available when using credit cards to prevent fraud by protecting your card information.
How Do Virtual Credit Cards Work?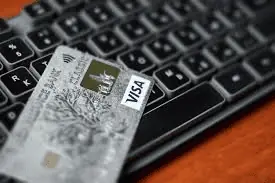 A virtual credit card is sometimes linked to your bank account but contains a unique set of numbers. The numbers differ from those of your credit card to protect your credit card information during online transactions. A new virtual credit card will be generated and discarded after use for every transaction.
You will continue enjoying your credit card's benefits and build credit as you use a virtual credit card.
Thus, you will not put in your credit card information when you use a virtual credit card. You will not receive a transaction statement on your debit or credit card, maintaining your discretion on online purchases. Your online purchases and transactions will remain discreet since you will remain anonymous. Also, OnlyFans ensures you are protected from online fraudsters by improving its security features, especially through virtual credit cards.
The best virtual credit card for OnlyFans approved for online transactions include:
Payoneer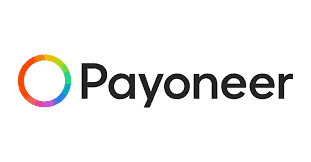 Payoneer generates a free-to-use virtual credit card for OnlyFans to make online purchases. Before applying for a virtual card, you must sign up and open a Payoneer account. Then, you will need to fill up all the necessary information from the Payoneer website to receive a virtual card.
Payoneer also offers a virtual debit card for OnlyFans since it accepts MasterCard debit or credit cards.
The main advantage of using Payoneer is that it is free and offers buyers discretion through virtual cards. The online transactions and purchases are quick since a new virtual card is generated for each purchase. Therefore, your card information is safe, and purchases made to OnlyFans will not reflect on your card statement. Setting up a Payoneer account is free and easy to navigate.
Stripe
Stripe offers various financial services on its platform since it gives several options to OnlyFans creators and customers. One can generate several virtual cards at the same time, which have single or multiple uses. Stripe is only used in a limited number of businesses, including OnlyFans, making it safer while handling online transactions.
Although you will need to purchase each virtual card from Stripe, you will receive the cards instantly.
Setting up a Stripe account is fast and convenient since it is easy to navigate as you fill in your account information. Also, Stripe offers the ability to make real-time judgments on your online transactions after receiving a virtual card. Stripe can provide actual cards at a cheaper fee than virtual cards when you request one.
Thus, Stripe offers one of the safest virtual credit cards for OnlyFans.
Card.com is a free platform to generate an OnlyFans virtual credit card which is allowed as a payment option. Card.com users can also customize their virtual credit cards for free by adding photos and graphics to their cards. The virtual card service has a direct deposit function that ensures users can receive payment up to two days early.
Card.com offers virtual credit and virtual prepaid cards to use from anywhere globally.
The main advantage of Card.com is that there are no hidden charges for Card.com users. You will not be required to pay to receive a virtual card from Card.com. Also, Card.com does not make any credit checks for users applying for a virtual card from the platform.
Blur
Blur is one of the most secure virtual credit cards for OnlyFans as a form of payment. With Blur, you will generate a single virtual credit card for each online transaction that you discard after a transaction. Also, you will get an encrypted password for your Blur account, making it harder to be susceptible to scammers.
Therefore, your bank information will be safe from hackers while making online purchases.
Additionally, Blur can link to different gadgets at once; thus, you can make transactions using your phone or browser. You will not have any statements reflecting on your credit card while using a virtual credit card from Blur. Therefore, you can enjoy safe and secure online transactions since your information is protected through Blur.
EcoPayz
EcoPayz is among the top picks for generating virtual credit cards for OnlyFans as a mode of payment. The platform allows users to manage their funds by sending or receiving money globally. Therefore, users can control all their assets primarily through the EcoPayz platform.
You will not require a bank account or credit check to open and use an EcoPayz account. Also, EcoPayz provides great security measures to protect its users' bank information from scammers with malicious intent. EcoPayz is easy and convenient for online purchases, especially through the OnlyFans platform.
LeoPay
LeoPay is one of the best financial platforms to use when making online transactions since you can access it globally. Customers can easily create a LeoPay account, including having several International Banking Account Numbers in different currencies. Therefore, you can operate your LeoPay account and manage your online finances or transactions anywhere in the world.
Thus, LeoPay acts as a safe option to generate virtual credit cards for OnlyFans.
Due to the multiple financial functions carried out by LeoPay, the platform has many security features for data protection. You will receive immediate notifications after making online transactions, such as sending, withdrawing, or receiving money. Once you sign up for your LeoPay account, you will receive two free virtual cards for your online purchases.
You can use a mobile application or your web browser to access LeoPay to make your transactions.
Walmart MoneyCard
The Walmart MoneyCard is an online-based financial platform where you can load money from any US bank. Also, the card allows you to deposit money from any Walmart store within the US through the application. Therefore, you have multiple options for loading money for your virtual card when making online purchases.
Reloading your cash from the bank or Walmart stores is usually free, making it cheap to use for transactions.
With one Walmart MoneyCard, you can add up to four more debit cards to create a virtual debit card group. However, the cardholder should open and use debit cards for over 13 years. Walmart MoneyCard also allows users to save money in the account and earn up to 2% interest.
The Walmart MoneyCard can act as a virtual OnlyFans credit card to make online transactions on the site.
NetSpend
NetSpend is a preferred financial platform for OnlyFans users since it allows users to use virtual prepaid cards. The account owner customizes the NetSpend virtual prepaid card, and you can check your balance online. Unlike credit and debit cards, you must top up your balance to use a prepaid card.
Therefore, NetSpend allows users to use virtual prepaid cards if debit cards are not approved for use.
NetSpend allows users to use their virtual cards for a set amount of time before generating a new one. Therefore, you can keep your credit and debit card information safe by using a virtual prepaid card instead. You can make any online purchases and transactions regardless of your location at the point of transaction. Also, you will receive immediate notification when you make a transaction, informing you when a transaction has been made.
Accepted OnlyFans Payment Methods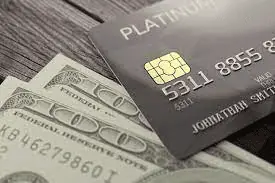 Even though virtual cards act as a safe and secure online purchase method, OnlyFans accepts other payment methods. The most vital issue concerning online transactions is the users' bank information safety from hackers and scammers. Therefore, OnlyFans will allow only several payment methods to the creators on the platform. Such payment methods include:
Visa/MasterCard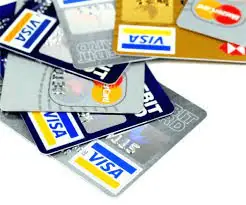 OnlyFans accepts payments through credit cards with the Visa or MasterCard label or logo. You can use Visa or MasterCard as credit cards to use for OnlyFans. They are the most available form of payment in many countries across the globe since they are secure to use.
Thus, they are readily accepted as a payment to OnlyFans creators on the platform. You can use a traditional credit card or secured credit card for online transactions.
Maestro/Debit Cards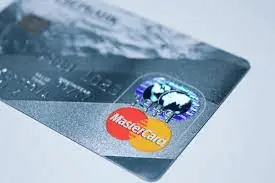 Customers can only use debit cards with the Maestro logo to pay content creators on OnlyFans. The Maestro logo should be visible on your card to know whether to use it for online transactions on OnlyFans. Maestro is safe and secure to use since it is a branch of MasterCard for debit cards.
Discover
Discover is a credit card brand that can only be issued and used within the US. Therefore, you must be a US resident to make purchases using Discover on OnlyFans.
Selected Prepaid Cards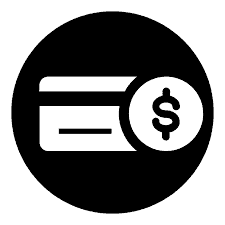 Users can use only a few select prepaid cards, such as the NetSpend Visa prepaid card, on the OnlyFans website. Prepaid cards will require the cardholder to recharge them before use since it is not linked to a bank account. Using prepaid cards will protect the customer's credit and debit card information, making it safer to use online.
What are the Best Prepaid Cards for OnlyFans?
Prepaid cards are cards in which you can top up a certain amount of money for making purchases, including online transactions. Once you use up the money, you must recharge the prepaid card before making another transaction or purchase. Prepaid cards do not link to your bank account, and they cannot access any credit from the bank.
Therefore, prepaid Visa cards are a safer alternative to online purchases, such as buying content from OnlyFans.
Many users ask the question "can I use a prepaid card on OnlyFans?" OnlyFans allows its customers to use a few Visa prepaid cards that offer the best security features for online transactions, including:
NetSpend Visa Prepaid Card
NetSpend is on of the best prepaidcard for OnlyFans, approved for OnlyFans transactions. NetSpend offers users access to Visa prepaid cards that they can use to make OnlyFans purchases and transactions. Also, NetSpend allows cardholders to apply for virtual prepaid cards and offer even more security to make transactions.
ACE Elite Visa Prepaid Card
You can apply online to receive an ACE Elite Visa prepaid card, an acceptable payment means on OnlyFans. Since the card carries a Visa logo, it has added security and provides better authentication for any online transaction.
Cash App Prepaid Card
Cash App offers users the option of using a prepaid card when they apply for one. Although you cannot load funds to Cash App using the prepaid card, you can make online transactions. OnlyFans will indicate whether your prepaid card is acceptable on its site if you have any doubts during the transactions.
Unacceptable Payment Methods on OnlyFans
Although OnlyFans has several payment options, some payment methods are unacceptable, according to the OnlyFans website. Mainly, these payment methods are unacceptable due to the lack of customer information privacy. Some of the unacceptable methods include:
PayPal
PayPal is a huge virtual financial platform that many people use globally to send and receive money. However, it is unacceptable due to its policy against paying for adult-rated content popular on OnlyFans. Therefore, users cannot use PayPal for any transactions on OnlyFans, whether it is adult-rated content or not.
Crypto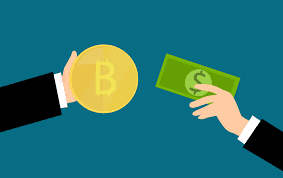 Many online websites currently accept cryptocurrencies as a method of payment. However, how OnlyFans operates its paywall limits using crypto, such as Bitcoin, as a payment method. Creating a method to incorporate payment by crypto will take longer, especially due to the website's explicit content.
Gift Cards
OnlyFans does not accept gift cards as a payment method because you cannot reload them, unlike prepaid cards. Also, gift cards cannot verify transactions made by users on the platform, which causes hindrances in transactions. Additionally, gift cards do not meet the privacy standards OnlyFans sets for its users during online transactions.
Mobile Wallets
Mobile wallets such as Google Pay and Samsung Pay are an unacceptable payment method on OnlyFans due to privacy issues. Mobile wallets act as third-party providers, offering a virtual financial platform to conduct payments. Thus, they lack 3D security, which may compromise the customer's security when making purchases on OnlyFans.
Conclusion
OnlyFans is an ever-growing website that offers a vast platform for different types of creators to upload their content. Although it is famous for adult-rated content, many other different content creators use the website to post their content. OnlyFans allows customers to purchase content from their favorite creators through different payment methods.
These methods include virtual cards, prepaid Visa cards, and debit or credit cards.
However, OnlyFans does not accept payments through other channels, such as PayPal and mobile wallets. Some policies from these payment methods, like PayPal, deter users from using the option on OnlyFans. Also, OnlyFans ensures the users' bank information is kept safe, limiting the payment options. For more information on acceptable payment methods and virtual credit cards, check the OnlyFans official website.
FAQs
Are cryptocurrencies accepted on OnlyFans?
Cryptocurrencies are currently not accepted on OnlyFans due to the website's paywall and current payment system. It will require a long time and process to ensure that crypto becomes an acceptable payment method.
How can I use OnlyFans without a credit card?
There are several alternatives instead of a physical credit card for making payments and transactions on OnlyFans. For example, users can use virtual credit cards from different financial platforms, which OnlyFans accepts. You can generate different virtual credit cards for single use or multiple uses at a fee or for free.
Are OnlyFans payments safe?
OnlyFans maintains its users' privacy as a priority by keeping their bank information safe from hackers. Thus, OnlyFans accepts payment methods that protect users' information by improving their authentication checks. Also, OnlyFans allows using virtual credit cards and prepaid cards to secure customer information.
Why is my OnlyFans payment declining?
Mainly, your OnlyFans payment is declining due to lack of enough money when paying the monthly subscription fee or making other purchases. Also, ensure you put in your correct credit information and other personal details as required by OnlyFans. If you reach your daily limit for viewing content, further payments on the website will be automatically declined.