You know your proposal will become a story you tell hundreds of times.
It needs to be unique! But how? And where do you go?
You want a meaningful and unforgettable moment to propose.
If you're looking for ideas as to where you can get down on one knee, check out these perfect proposal spots Dallas has to offer.
1. White Rock Lake
White Rock Lake is a well-known landmark for outdoor enthusiasts in Dallas. There are lots of intimate spots to choose from when it comes to White Rock Lake.
If you want more of a secluded, private proposal, you can easily pick a scenic spot for just the two of you. There are many open fields, picturesque docks, and a tranquil waterfront.
Or, if you want more fanfare, you can book a ride on a sailboat with The Spirit of Dallas and be out on the water for your big moment.
2. Dallas Arboretum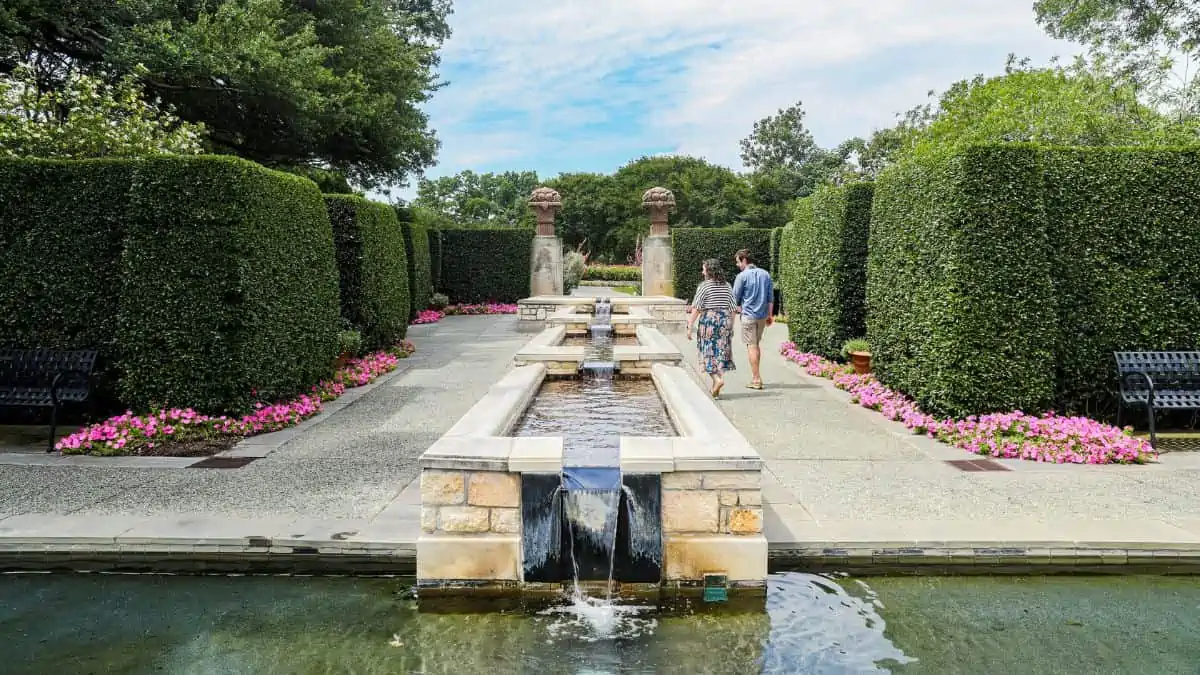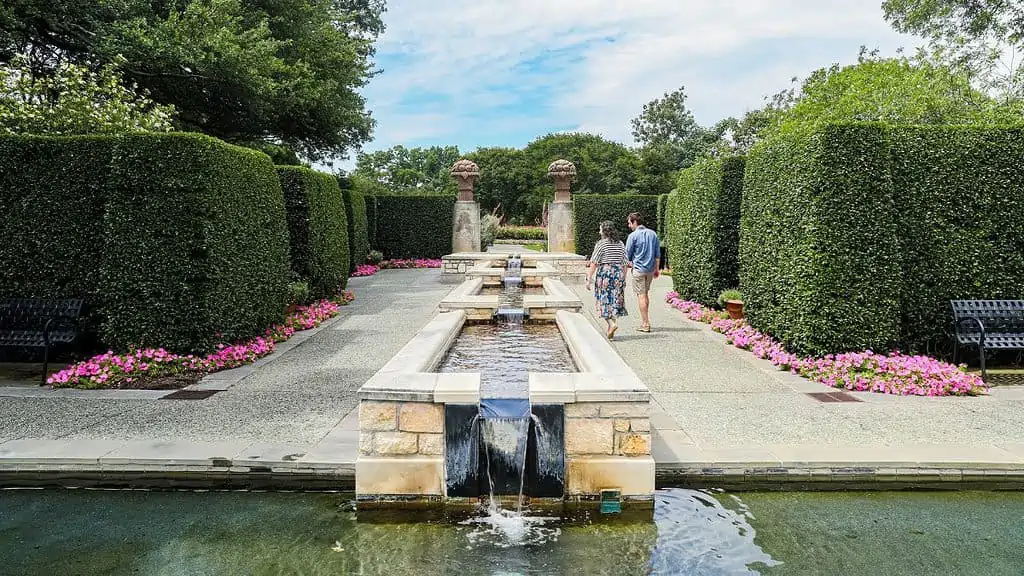 Being out in nature provides a peaceful setting for any big moment. The Arboretum has so many picture-perfect spots.
With lots of picture-perfect scenery, you can easily find the perfect location to create a more intimate proposal if that is what you want to achieve. There are 66 acres of beautiful grounds, providing plenty of options to claim your spot.
One of my favorite gardens is A Woman's Garden. The infinity pool and the various sculptures create a serene place.
3. Cedar Mountain
For the more nature-loving couple, Cedar Mountain Preserve offers lots of beautiful trails and private spots for your unique proposal.
In contrast to the manicured places at the Dallas Arboretum, the Preserve provides a very natural setting. You can easily hike up the hill and time your big ask as the sun sets or early morning during the sunrise.
Let nature do the work of setting the mood for a romantic moment.
4. Turtle Creek Park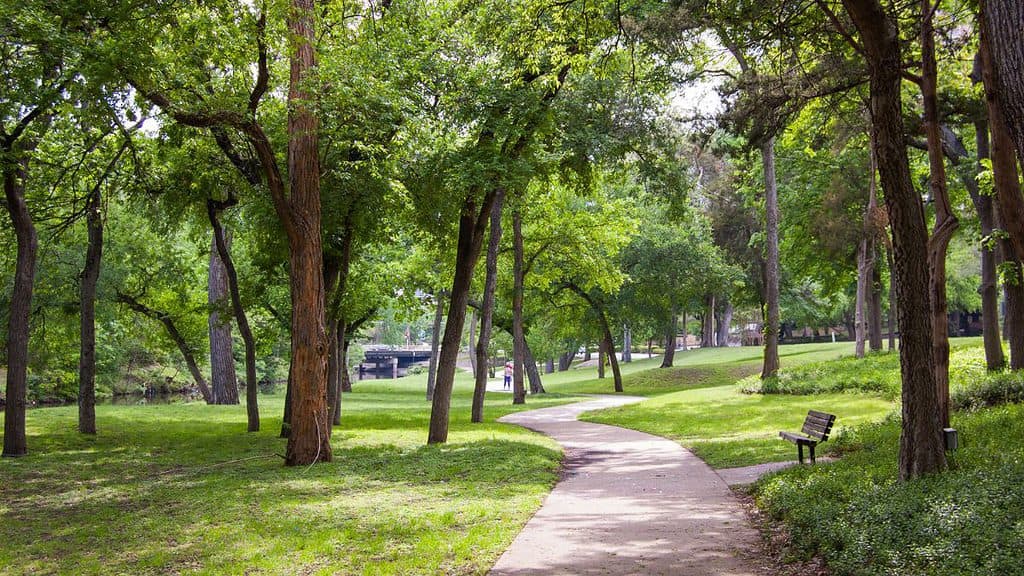 In the center of Uptown is a beautiful park worthy of your engagement spot. The small oasis in the city provides twenty acres of natural beauty.
You can easily find a serene location right in the heart of the city for your proposal.
Once you make your big ask, you can easily have family and friends waiting at one of Uptown's swanky restaurants to help you celebrate. Some of Dallas' best rooftop restaurants are nearby.
5. Reunion Tower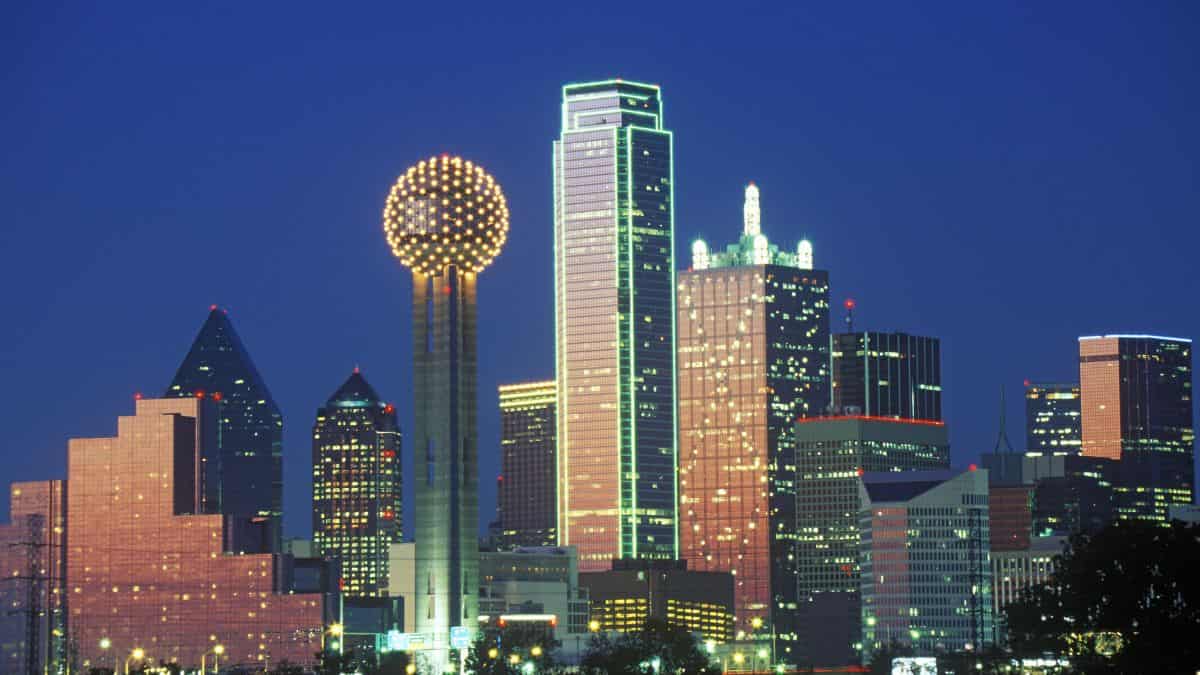 As an icon in the Dallas skyline, Reunion Tower provides city views for your urban engagement. If you enjoy high-profile, over-the-top experiences, Reunion Tower is the perfect spot.
The Tower has staff dedicated to creating the perfect proposal. Call and make your arrangements.
Love is definitely in the air when you plan your engagement at Reunion Tower.
6. Lake Cliff Park
You can enjoy both worlds by selecting an outdoor space with city views. Lake Cliff Park is located on the South side of Dallas, in the Oakcliff neighborhood.
The city park has a small lake, strolling paths, and lots of little nooks to have your proposal. You will have fabulous views and an intimate time with your partner.
7. Chase Tower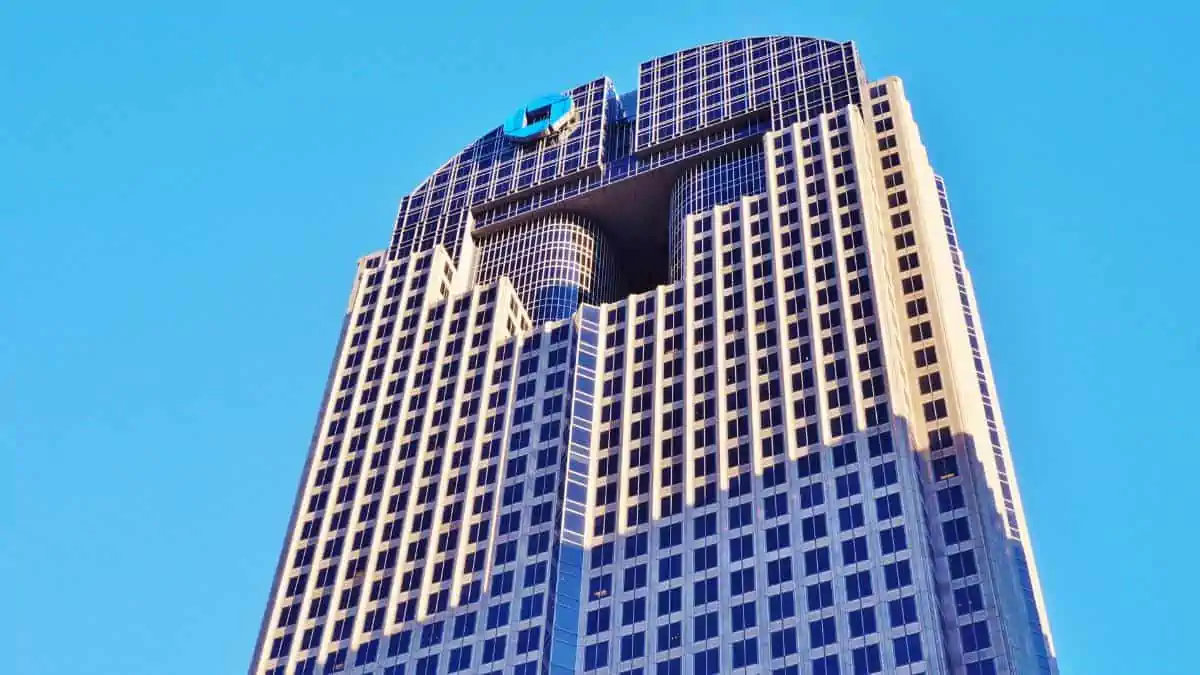 The unique architecture includes a 6-story hole in the center of the building. From the vantage point, you can see the Dallas skyline and truly view downtown.
Talk to security about planning your moment and arrange the details. You can easily surprise your significant other with an activity downtown Dallas and unexpectedly pop the question up inside the Tower.
A proposal with city views and an unexpected setting will make your story unique.
8. RH Rooftop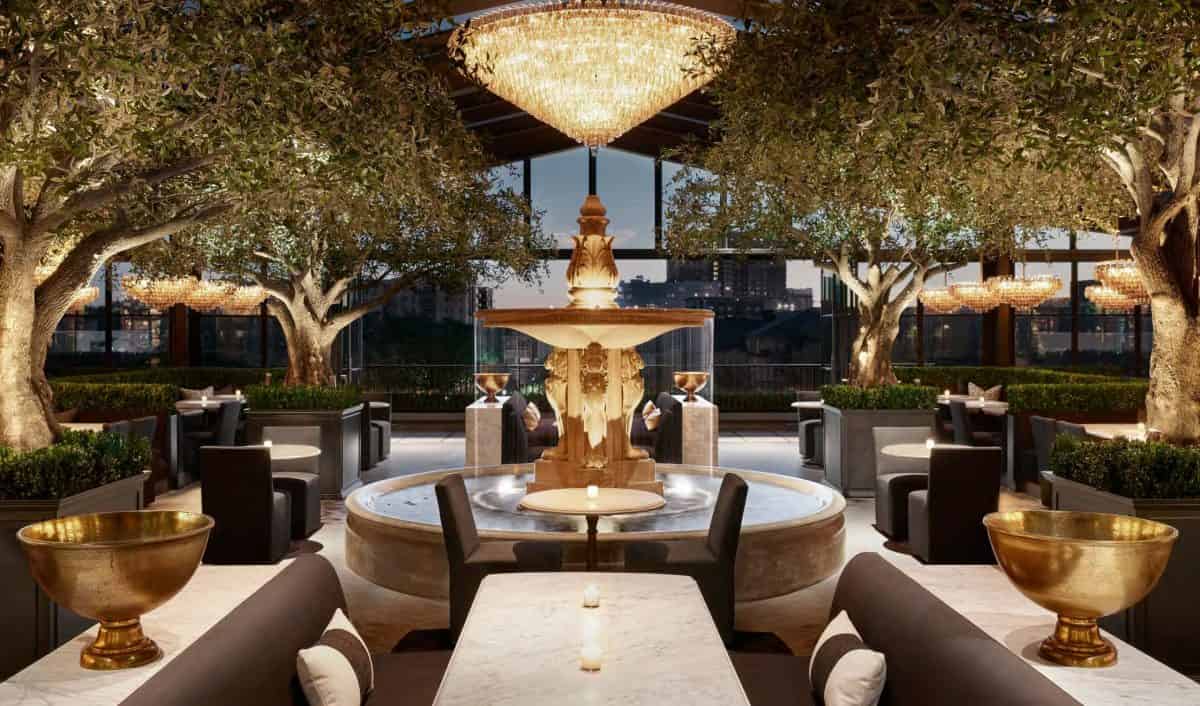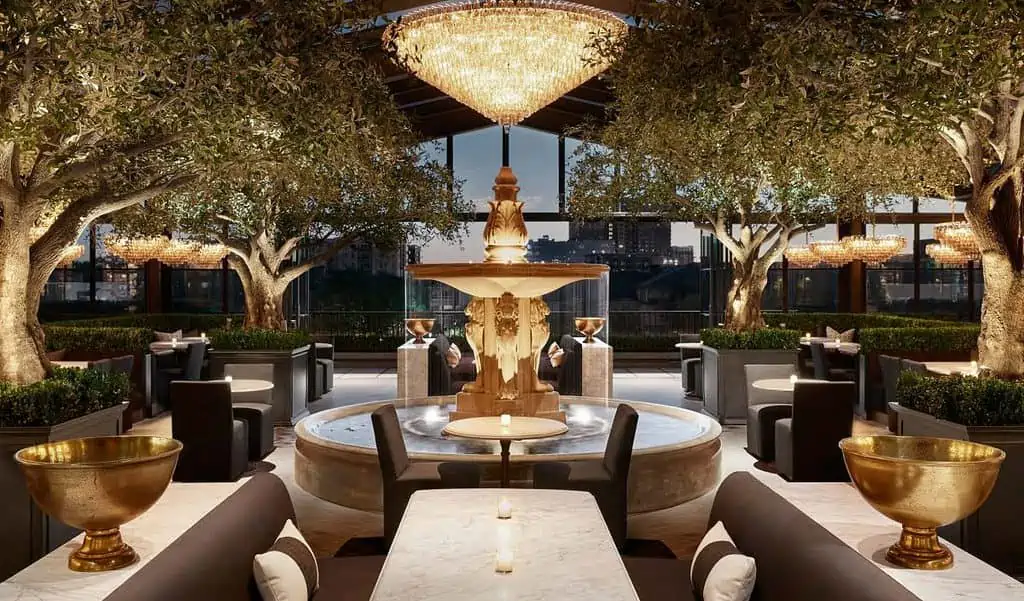 This Uptown restaurant is Insta-worthy for a reason. You will indeed have a memorable moment with perfect pictures documenting your moment at the swanky restaurant.
Treat your significant other to a perfectly curated menu and pop the big question over dinner or dessert. The atmosphere is perfect for a romantic date and your ideal proposal.
The restaurant continues to book up quickly, so make sure you have a reservation.
9. Marie Gabriele Restaurant and Gardens
Why not select a location that will help you plan your proposal? Marie Gabriele can arrange an unforgettable day for you in a gorgeous setting.
Marie Gabrielle is an unexpected 1.5-acre garden oasis right in the middle of the Harwood District. The mix of nature and architecture create a relaxing escape.
The restaurant is open for breakfast, lunch, and private events. You can easily create a unique moment in the lunch gardens or next to the pond.
10. The Butterfly House at Texas Discovery Garden
Sometimes keeping to an indoor surprise takes some of the stress out of planning. And the Butterfly House offers a creative and indoor option.
The glass-enclosed building sets a magical scene with lush plants and butterflies. It's an innovative option for a garden-like proposal and will surely provide the romantic moment you want.
11. The Lumen Room
The location is flooded with natural light. Photographers mainly use the space for their projects and work with clients. But you can reserve a space and have a private room.
You have a blank canvas to work with, and you can set up the perfect scene to fit your identity as a couple.
12. Canopy by Hilton
The open air of a rooftop easily affords a romantic setting. When you are up on a rooftop of a posh hotel in the middle of Uptown, you will nail an extravagant proposal.
You can easily impress your partner by making simple arrangements at the Canopy.
13. Dallas Museum of Art
Does your significant other love art? The collections at the DMA offer a range of styles where you can select a spot in the museum to reflect your partner's tastes.
The DMA also has a Sculpture Garden, a serene, outdoor space. It feels like a modern secret garden, ideal for a romantic proposal.
14. Klyde Warren Park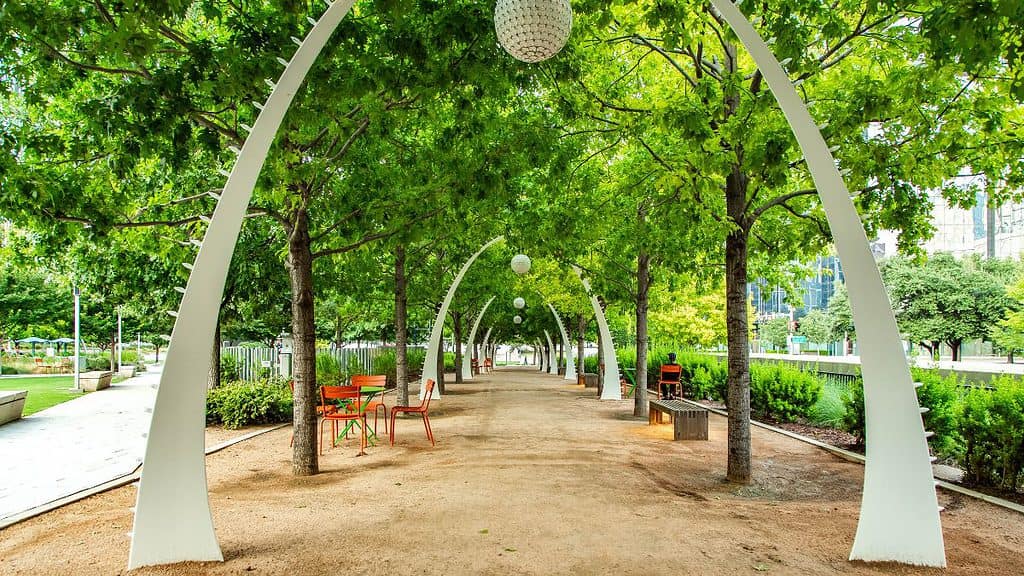 There is something special about a large green space in the middle of a city. Klyde Warren Park is a 5.2-acre public park over the Woodall Rodgers Freeway, right in downtown Dallas.
The park has many scenic spots and lots of activities that you could tie into your proposal. If you can time your proposal close to sunset, you will indeed wow your partner.
The Nancy Best Fountain is a new addition to the innovative urban park. After sunset, the fountain turns on for 30-45 minutes with choreographed lights and music. It's a spectacular sight and would be fitting for your special moment.
15. Winspear Opera House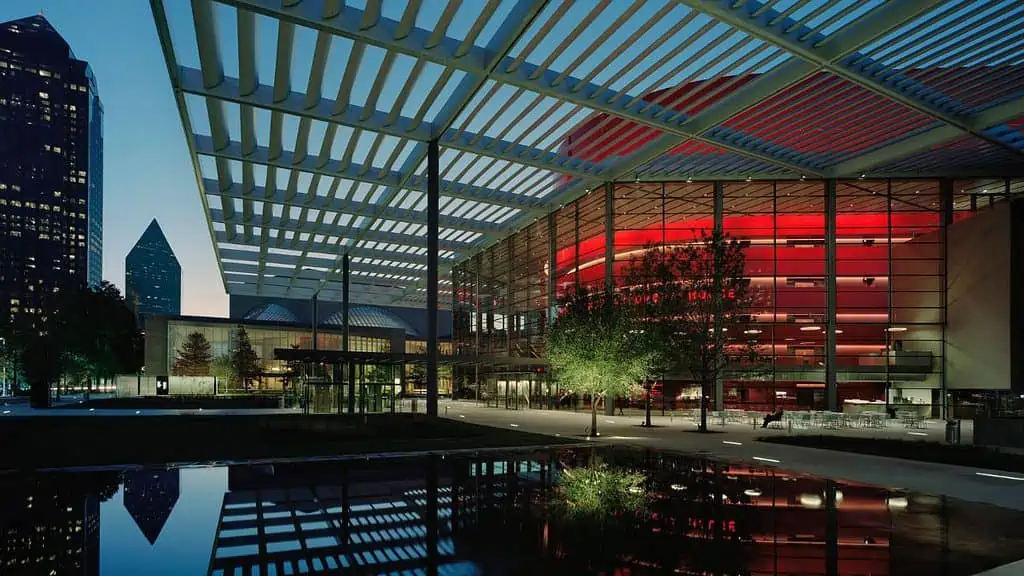 Why not create a proposal with drama and art in the mix? The opera house in Dallas is a stunning building. The entrance features a glass façade with vibrant red glass panels that are visible through the glass.
If your partner loves drama, this is the place to plan your special moment. You can time your big question at the end of one of her favorite operas or simply stage your big proposal in front of the unique building.
16. Flippen Park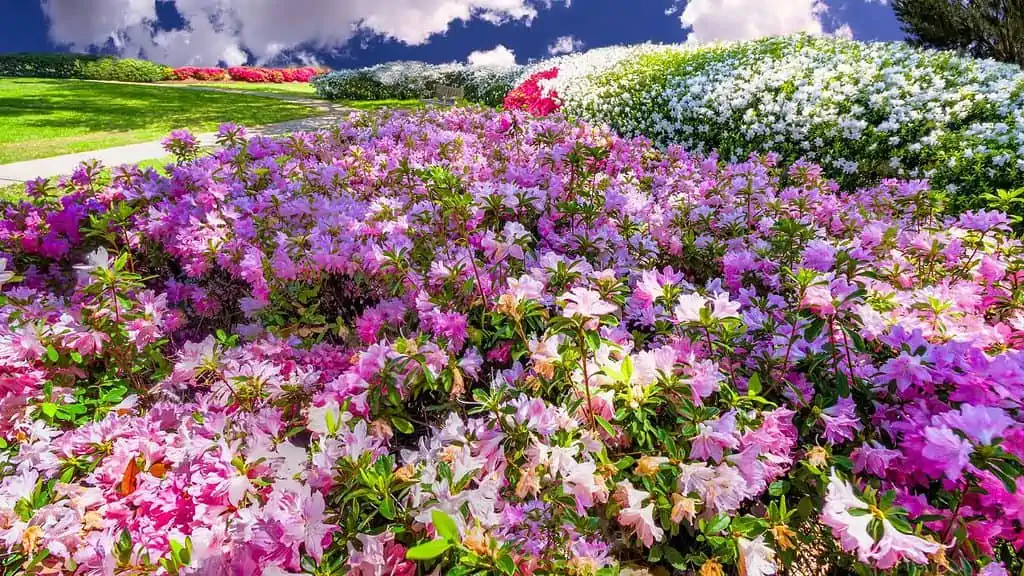 Don't let the name turn you off! The name of this meticulously cared for park does not do the park justice. Flippen Park located in Highland Park is one of the prettiest places in Dallas.
Highland Park doesn't mess around with keeping up appearances, and the park is evidence of this. The gazebo is not what you would expect. It looks like something straight out of a fairytale.
The park has a decent-sized lawn and pristine landscaping. The flowers change each season, so you will see beautiful blooms when you plan your proposal.
17. Trinity Overlook Park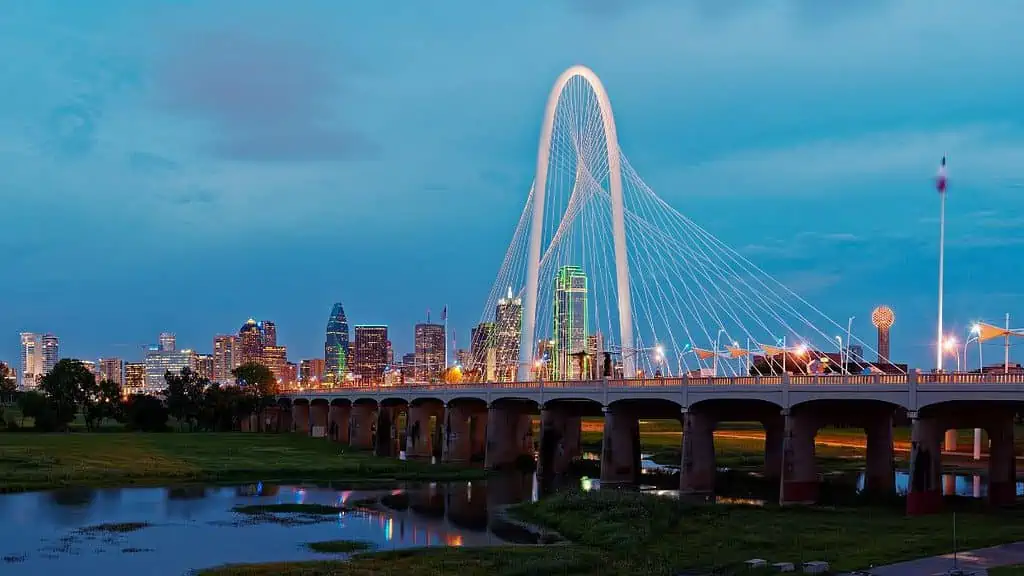 If you plan to propose in Dallas, take advantage of being in an urban setting. While Dallas has plenty of outdoor parks and spots to plan your magical moment, Dallas has a unique skyline that can set an excellent background to your moment.
The Trinity Overlook Park is a "pocket park" that provides access to the Dallas Floodway and the Trinity Skyline Trails. The park has some of the best views of downtown and the Margaret Hunt Hill Bridge.
Best Places to Propose in Dallas
Proposals can be incredibly magical. You want to mark the moment so the memory fits the special milestone. If you want to create the perfect setting for your proposal but you don't know where to propose, relax!
Dallas has many places that you can choose from. You have options that take advantage of the urban setting or beautiful outdoor spots. Think about your partner and what would be special for both of you.