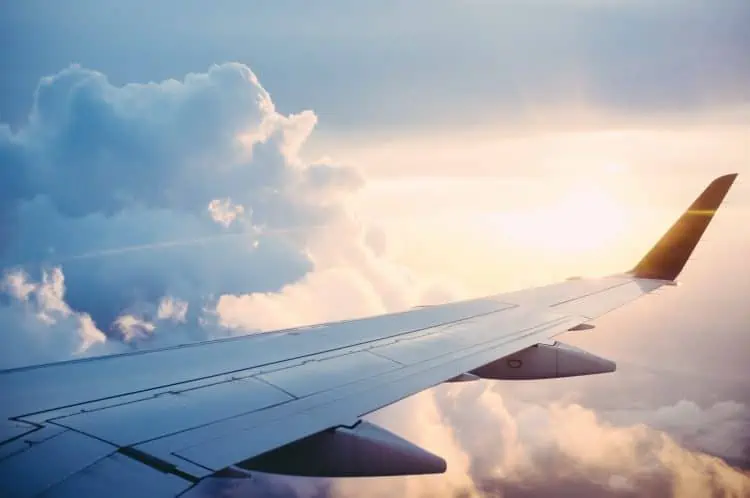 With all the talk of a pending recession, saving some money on your next vacation is likely even more top of mind than usual. Luckily, there's a solution out there to help you save money while still enjoying your next vacation! The answer is called travel rewards.
With travel rewards, you can use existing systems to your advantage to get discounted and free airfare, hotels, car rentals, and other travel expenses. So you can get your next vacation on the house!
Below, we'll highlight the six steps to travel rewards that any beginner can use to get started – yes, even during a recession.
What are Travel Rewards?
As briefly mentioned, travel rewards allow you to travel at a discount or for free.
That's a little broad, though. More specifically, it involves taking advantage of programs such as:
Airline miles programs
Hotel rewards programs
Credit card rewards
Credit card sign-up bonuses
And more
So, for example, you sign up for an airline miles program and use the rewards from that program to get free flights. That's the essence of travel rewards.
By signing up for and utilizing these programs, you can score some sweet deals, and we'll highlight all of that and more in the six steps below.
6 Steps to Travel for Free

For beginners, there are six steps that you need to know to start traveling for free (or almost free). You can get started on steps 1-4 today pretty easily, and then steps 5-6 are ongoing steps that you will use over and over again as you get more familiar with travel rewards.
Once you get these six steps down, you can start to look to maximize your points and miles, but for now, we're focusing on the 80/20 principle and the basics to get started. You can worry about squeezing out every possible dollar from travel rewards later down the road.
Step 1: Sign Up For Airline Rewards Programs
First things first, you need to sign up for an airline rewards program.
It's best to pick one airline that you can frequently fly from your home airport. Signing up is the easy part, but accumulating miles takes time. When you spread yourself across a few airlines, you spread those miles across various airline programs as well (typically, you cannot combine miles from different airlines).
Sticking with one airline when possible is the best way to accumulate miles fast.
The largest airlines in North America are below, in case it helps narrow down your selection:
American Airlines
Delta Airlines
Southwest Airlines
United Airlines
Air Canada
Alaska Airlines
JetBlue Airways
Spirit Airlines
Of course, you can also wait until you go to book your next flight before signing up. That way, you make sure you sign up for the airline you will use.
Step 2: Sign Up For Hotel Rewards Programs
Similar to airline miles, hotel points are best when accumulated with one hotel brand. Try to sign up for one and stick with it where you can.
Luckily, most hotel loyalty programs are at the corporate level and cover a wide variety of hotel chains. For example, Marriott hotels encompass a few familiar hotel chains:
Marriott
JW Marriott
The Ritz Carlton
Sheraton
Westin
Courtyard
Fairfield
aloft
And more
A big hotel chain like Marriott has close to every major city covered in the US. There are a few other large hotel companies that you can consider signing up for that will have similar coverage to Marriott:
Just like airlines, you can always wait to sign up for a program when you book your next hotel. Sometimes, they offer deals for new members of their loyalty programs that you can take advantage of too.
Step 3: Research Credit Cards
The most important (and most beneficial) step to travel rewards is researching credit cards.
Every credit card will have its advantages, but there is no doubt that some are better than others. Especially when you consider all of the perks that credit cards could offer, including:
Sign up bonuses (usually bigger with premium credit cards)
Cashback or point rewards
Fraud protection
Purchase protection
No foreign transaction fees
TSA pre-check
Free checked bags when flying
etc
One massive difference between credit cards lies within their cashback and points programs. While many will offer a standard 1% or 1.5% cash back (or point) reward, just as many other cards provide specific rewards for certain categories of spending, like groceries or travel. This matters a lot for consumers like you!
If you spend a lot on groceries, you want a credit card with generous grocery rewards. Similarly, if you spend heavily on travel, you'll want a card that rewards travel spending.
To start your research, here is a list of the best travel rewards credit cards out there.
You should do your research to understand which credit card offers the best point rewards program, and other perks, for you. If you need some help with the investigation, you can use this calculator to find the best credit card for you based on your past spending habits.
Pro tip: Open a credit card with the hotel or airline you signed up with above, and you could accelerate the rewards you would get.
Step 4: Get Your First Credit Card
Once you've researched and selected your first credit card, it's time to apply.
Before doing so, check your credit score to ensure your score is high enough to get approved for the card you selected. If it is, you should have no problem getting approved.
Once you have the first card, you should make sure you spend enough money in the introductory period to get the sign-up bonus.
Most credit cards require spending a few thousand dollars over a certain time period to get the bonus. Even if you don't spend this much money normally, there are ways to move up typical expenses so that you qualify for the bonus within the specified time.
Some common strategies to hit the minimum spend include:
Pre-paying for an annual gym membership (rather than monthly)
Buying a lot of shelf-stable groceries
Pre-paying for insurance (car, home, life, or other insurance)
Pre-paying cell phone or utility bills
However, the last thing you want to do is go on a shopping spree to get the bonus! It's better to cover it with ordinary expenses, if possible.
Step 5: Use Your Points and Reward Programs!
Once you've gotten your credit card bonus and accumulated some points over the first 3-6 months, you can consider using your points and rewards!
It depends on how big of a trip you want to plan.
A sign-up bonus can likely cover a couple of domestic round trip tickets, but if you want to cover an entire vacation, you might need to wait 6+ months to earn enough credit card points.
For example, I took a 5-day trip to Arizona (from Chicago) and got my flights and hotel covered with 74,534 Chase Ultimate Rewards Points. That's a little more than the typical sign-up bonus that Chase offers with it's Sapphire cards.
The other factor at play here is that you likely have not accumulated any hotel points or miles at this point. Steps 1 and 2 above got you started, but you need to take a trip for that to happen.
So, it's up to you if you want to:
Book a shorter trip immediately, or
Wait a few extra months to accumulate more points and book a more extensive trip
Step 6: Consider Adding Additional Credit Cards

To continue accumulating travel rewards, you should evaluate other credit card offers out there and sign up for the ones that meet your needs.
For example, if you signed up for the Chase Sapphire Preferred in Step 4, you might look at another card in the Chase family that offers different rewards.
How to Avoid Hurting Your Credit Score: The vital balance to strike with opening credit cards is to not damage your credit score. Opening a new credit card will result in a hard credit check on your credit score, which can send your score in a negative direction.
That said, with responsible use of credit cards (and other loans), the effect should be minimal (10-20 points or less), and your score should bounce back to normal within a few months. The hard credit check only results in a short-term negative impact.
Waiting ~6 months between opening cards give your score time to rebound and not take too much damage. Plus, it allows you to make sure you can get the welcome bonus with every card that you open.
Said otherwise, opening five credit cards in one day is not advised!

Summary: Travel Rewards 101

Travel rewards can be an easy and effective way to travel for free when you know the steps to take:
Sign Up For Airline Rewards Programs
Sign Up For Hotel Rewards Programs
Research Credit Cards
Get Your First Credit Card
Use Your Points and Reward Programs!
Add Additional Credit Cards
So go ahead and get started with steps 1-4 today! You'll be traveling for free before you know it.
This article originally appeared on The Money Mix and has been republished with permission.
Kevin runs the personal finance website Just Start Investing, where he focuses on making investing easy. Just Start Investing has been featured on US News & World Report and Chime Bank, among other major publications for his easy-to-follow writing. Check out Just Start Investing to learn the simple strategies to start investing today, as well as ways to optimize your credit cards, banking and budget.