The American Express Green Card is the iconic American Express card. It features no pre-set spending limit and no interest charges as long as you pay off your balance every month. All you have to pay is a £60 annual fee. However, once you've got your card, you can't use it until you've activated it. In this guide, we'll cover the four easy ways to activate your American Express Green Card.
The four ways you can activate your Green Card are online through the American Express website, on the official app, via the custom text service, or by phoning American Express directly.
Go online to activate your card
Activate your Amex Green Card in the American Express app
Use the text service to activate your card
Contact American Express on the phone to activate your card
Here we're going to break down each of these methods so that you can understand each one perfectly.
Go Online to Activate Your Card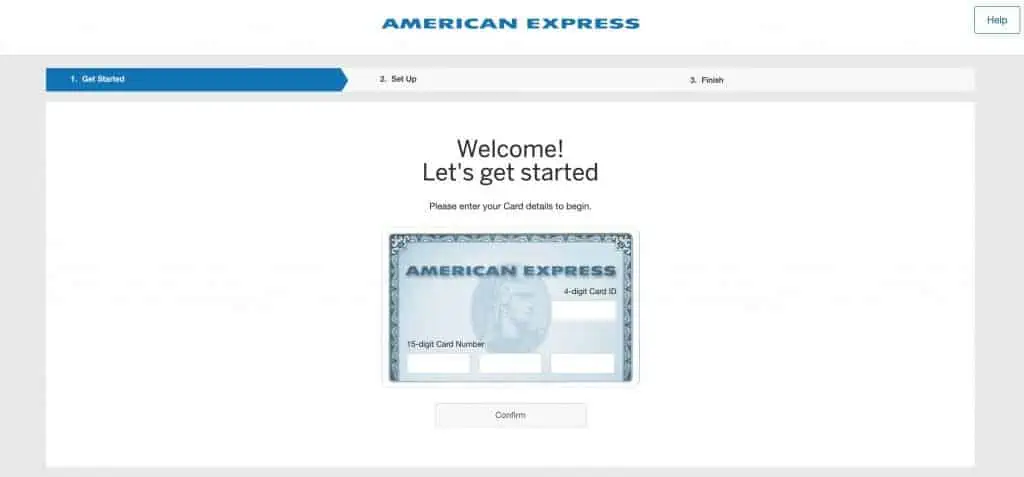 By far, the quickest and easiest way to activate your card is to use the official American Express website. Once there, you'll need to input the following card details.
Long card number across the front of the card
4-digit card ID
Your Social Security Number
Name and address associated with the card
Once you've confirmed all of these details, you'll be able to use the card as you see fit. Do bear in mind that you'll need the card to hand before you can activate it this way. Unfortunately, this does mean that you have to wait until the card arrives in the mail before activating it.
Activate Your Amex Green Card in the American Express App
If you're an American Express customer, it's more than likely that you already have the American Express app. This has yet another easy way for you to activate your card. If you don't already have the app, you can download it from the App Store or the Google Play Store.
Once you've got the app, you'll need to log into your account. You will need to use the same details that you use to log into your online banking.
In your account on the app, you'll be able to see all of your associated accounts and cards. Here you should also see your new American Express Green Card. By tapping on it, you'll be able to select the option to activate the card as well. You will need the same details we've listed earlier in this article to activate it. With that in mind, be aware that you'll need to wait until you physically have the card before activating it.
Use the Text Service to Activate Your Card
American Express is one of the few banks to offer a text activation service. This is perfect for busy individuals who don't have time to sit down and activate a card in a single moment. Instead, you can continue the process over the course of the day, but have the card active and ready to use by the time you need it.
All you have to do is text the word 'MEMBER' to 86509 to get the text service started. It is an automated service that will ask you many questions to verify your identity and activate your card. You'll need to have several details to hand, including those outlined earlier in this article.
However, if you know that you'll have different details available at different times, you can start the text activation process earlier and pick it up later when you know you'll have the correct details.
Contact American Express on the Phone to Activate Your Card
The final method for activating your Green Card is by phoning American Express customer support directly. You can do this by calling them on 0800 032 7642. Once you're through to the customer support team, they will need to verify your identity before accessing your account and taking you through activating your card.
You will need all of your personal banking details available when phoning the bank. Ensure that you know your account and routing number, as well as your online login details for American Express. These are just some of the details that the customer support team may use to verify your identity.
Once you've verified who you are, the team will take you through the process of getting your card online. This should be as easy as any of the other methods in this guide. It just requires a little more input on your end.
Conclusion
There are four straightforward ways to activate your American Express Green Card. You can do it online through the website, in the app, via text, or by calling the bank. Each way requires your new card's details, and texting or calling will also require you to verify your identity. The easiest methods we've listed are through the app or online, providing you have an online account with American Express.
Now that you know how to activate your card, why not activate it in GCash and use it through your digital wallet?