If you're looking to make money with Forex trading, you need to know what you're doing. This isn't a business you can just walk into and make money from without any prior knowledge. You need to learn the tips and tricks that industry veterans have developed over decades of practice. You need a training course. That's why we've put together a list of the best and most advanced trading courses out there to help you get to where you need to be before you make your first trade. Some of the sites listed will be for beginners but will get more and more advanced the further you get. Our top 10 advanced Forex trading course list for 2021 is as follows:
Best for: Beginners and advanced traders
Price: Free
BD Swiss is probably the most comprehensive training provider on this list. They have a series of free courses, from those for people just looking into the industry to courses for those who are well into trading for profit. Each course is presented with video lessons. These are short and easy to digest, meaning that you can complete them over the course of a few weeks. This will help you slowly build up your knowledge without overloading instead of throwing you into Forex signals on day one.
The best part of what BDSwiss offers is the additional services. There's a glossary so you can get up to scratch on the correct terminology. One to one sessions for VIP members, and even marketing and news articles. These guys really are the best place to start if you're looking to get into Forex trading. You'll learn so much that you won't be able to help but follow it through.
You will need to make a deposit of $100 with BDSwiss, but there's no need to trade it. Instead, you can simply withdraw it without spending it at all, unless you want to make some trades.
Best for: Beginners and advanced traders
Price: Starting at $997
The courses from Asia Forex Mentor have been created by industry expert Ezekiel Chew. He's one of the most sought after speakers on finance globally and regularly appears at seminars. If you've ever been to a live financial event, the chances are that you've at least heard of him, if not seen him too.
Chew managed to build up to earning six figures a year on his own, and this is how he's giving back to the community. He trains the traders working for banks and fund management companies, which should give you some indication of how good his courses are.
With Asia Forex Mentor, you want to be looking at the One Core Program. This teaches you to trade in a number of stocks, including Forex. It'll give you an in-depth look at trading, 16 winning strategies to follow, and a road to the millions formula that many uses to kickstart their trading careers.
Best for: Beginners
Price: Starting at $260
BizInTra's beginner course gets you on the right path to trading success. It teaches you how to trade effectively and gives you an in-depth knowledge of the Forex market. The course also covers strategies and how you can build them, with risk management taken into account too.
The course is made up of 4 main videos, with 10 follow-up mini videos. The longer videos look at Forex trading as a whole, with much broader concepts. Those shorter videos cover individual topics and give you a deeper understanding of the core concepts behind Forex trading.
Two huge bonuses here are the daily Q&A sessions that anyone can take part in. This is basically bonus content on top of everything else you pay for. The second bonus is the Sponsored Places. These are spaces on the course for those who may not have the funds. They're limited, though, so don't hold out for one.
Best for: Beginners
Price: Free
While this isn't the best advanced Forex trading course on our list, it's a brilliant alternative if you're on a budget. The course covers an introduction to Forex trading and is structured over a number of videos with segmented content. Perfect for anyone learning over time.
This course has been updated and built upon over time. While it might have started small, it's now a bit of a beast and contains a lot of information. If you've consumed everything that BDSwiss has to offer, and you're looking for something else to sink your teeth into, these guys are a great next step.
Best for: Beginners and advanced traders alike
Price: Not stated but said to be reasonable
The beginner course on offer from The Forex Trading Coach is said to be pretty great. It features a collection of easily digestible video training sessions for you to work through. The training material that you work through is also very focused and catered to a particular trading style. The only downside to the course seems to be that it's not so good for anyone who wants to get into technical trading. The timings of the webinars are also quite awkward for US applicants.
Best for: Beginners
Price: Free
FX Academy has a very comprehensive beginner course. It's easily the most useful on our advanced Forex trading course 2021 list for those who want to get an idea of what Forex trading is before they go more in-depth. There are 6 core lessons, going from what Forex trading is, through why you should trade, the currency and terminology data, and finally to market basics and finding a broker. As I said, it's very comprehensive.
The courses are a mix of videos and reading, so they're suitable for anyone. I think this is another great course to start with if you're debating getting into trading. If you'd like to move forward and enjoy the style of training here, then there are advanced courses on offer. Those will incur a cost, so check into that before you commit to them.
Best for: Beginners
Price: $210
Interestingly this is an academy you can pay to join once, and you're in for life. The beginner course is made up of 60 lessons, so it's probably a good thing you have a lifetime membership. That specific course goes over all the basics. From choosing a broker, understanding fees to applying risk management into your strategies. It's a great place to move onto after any of the free courses on this list, and it's not that expensive comparatively.
I think that it's the lifetime access angle of this course that makes it so good. The fact that you can return whenever you want in order to give yourself a refresher on a certain subject is invaluable. I think this is a core aspect of any sort of training, so to find it here is a real boon.
Best for: Beginners and advanced traders alike
Price: Free
Learn to Trade is a company that exists to provide training courses in this particular industry. If that doesn't show you that their courses, and the skills they provide are good, then I don't know what will. Like many of the other courses on this list, it offers an in-depth overview of what it means to be a Forex trader and the risks you'll face.
One word of warning, though, this course is initially free but may have costs associated with it after that free period. If you're looking for a free course, choose one of the other ones on this list first. I'd go for this course on a trial basis if you've got a fair bit of knowledge already. It's always good to check if there's something you've missed, but there are places you can do your initial learning without a limit.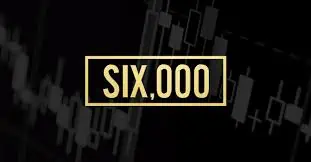 Best for: Anyone looking for lifetime training
Price: $1,000
Six-Figure Capital makes a bold claim that within 14 days you can learn how to make a profit from Forex trading. The course is spread across 19 videos and offers practical expertise that you'll be able to take with you from your first trade tomorrow, all the way through everyone you make.
This course actually has a lot of side material to go with it, including eBooks. In terms of actual training material, you get a lot for your money here. To top it off, this is another lifetime access membership, so you can always come back for more.
Best for: Beginners and advanced traders alike
Price: $700 per month
This is easily the most expensive course on our list, but there's a reason for that. This course is an investment in your skills, and anyone looking to take it, one will come away with something for their money. It's packed with a heavy workload, but it's worth it in terms of what you get out of it. Here you'll find some of the best training you can get, but it's far from cheap. I'd recommend this one for anyone who has already made some money in Forex trading and wants to take it to the next level.
Conclusion
That's our advanced Forex trading course list for 2021. There are plenty of courses out there, but these are the 10 that we would recommend you to start with. There's something for everyone here, but BDSwiss is still the best, in our opinion. Their pricing is unbeatable for the content you get, and they're a fantastic launching off point for further training or just getting right into trading.