American Express has been voted one of the best financial institutions for satisfactory customer service. The Platinum Card from American Express is the best card offering amazing benefits towards travel purchases annually. Some of the best rewards and benefits include exclusive perks such as complimentary travel insurance and airport lounge access.
The more cardholders pay for eligible purchases, the more Membership Rewards points they receive. Therefore, the cardholder of the Amex Platinum Card or Amex Business Platinum Card will enjoy premium benefits towards travel.
Aside from receiving the best benefits, all card members will access 24/7 customer service from American Express during travel. The American Express Travel website facilitates online flight booking and assists cardholders to secure reservations in partnering hotels such as Hilton Hotels. Cardholders will also use the concierge services to help book travel destinations and tickets to sold-out events in-person or online. The concierge service also covers emergencies faced by the cardholder during travel, ensuring the cardholder's safety.
Thus, the Platinum Card from American Express offers cardholders maximum benefits and the best customer service options.
Key Takeaways
· The Platinum Card from American Express offers the best customer care service for cardholders during travel
· Cardholders of the Amex Platinum Card will receive help for different services through different numbers offered by American Express
Priority Pass Number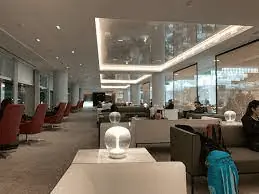 The Priority Pass Lounges are a partnering lounge that offers cardholders complimentary access to the lounge as they wait for their flight. The cardholder must show their eligible Platinum Card, same-day boarding pass, and Priority Pass Card to receive an entry. Cardholders will receive the complimentary membership upon card account opening since they must show the Priority Pass Card as a requirement for access.
Also, cardholders will receive complimentary guest access for one guest in participating lounges across the world. Additional guests will be charged at a cost per the charge rate charged through the Platinum Card after the visit is reported.
There are over 1000 Priority Pass Lounges worldwide which Platinum cardholders have access to as they travel. In case of any issue concerning Priority Pass, Amex Platinum cardholders can contact American Express when they are in or outside the US. The official number given by American Express on matters relating to Priority Pass is 1-800-801-6564 for those within the US.
If you are traveling outside the US and need to make a call, you can use the call collect at 1-954-503-8868 across the world.
Platinum Card Concierge Service Contact Number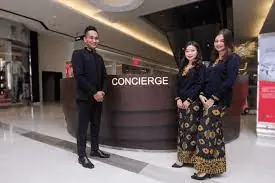 The Platinum Card Concierge services offer any form of assistance, especially in a hotel, but it can extend to other companies. The Platinum Card concierge services offer various services to its cardholders, assisting them in their trip. The Platinum Concierge service is only available to premium cards such as the Platinum Card, Business Platinum Card, or its other versions.
Cardholders can make dining and tickets reservations, in-store and online purchases, and ask a concierge to book restaurants on their behalf. Thus, concierge services help the cardholder, including in emergencies such as retrieving missing baggage during travel.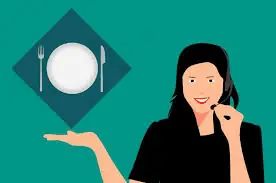 The cardholder is responsible for fees and taxes charged when a concierge is purchasing items on their behalf. The cardholder picks the tab covered by the Amex Platinum Card, but the purchases remain protected under American Express policies. Cardholders will request concierge services by calling 800-525-3355 while in the US, the same as the number on the Amex Travel website.
International calls can be made through a call collect at 617-622-6756 for cardholders outside the US. Alternatively, call the number on the back of your card, which allows you to choose the concierge service you need.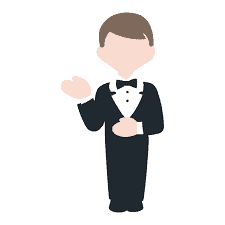 How do I contact Amex Travel International?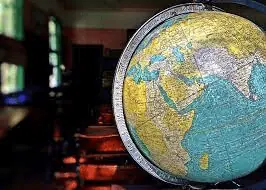 American Express customer services extend all over the world, especially for cardholders making a trip outside the US. American Express has offered numbers that ensure cardholders speak directly to customer service attendants for further help. The international phone numbers are available 24/7, although some have specific times that the lines are open. They include the following:
Country
Amex Number
Availability
United Kingdom
+44 1273696933
24/7
Taiwan
+88 6227190707
24/7
Spain
+34 902375637
24/7
Thailand
+66 22735544
24/7
New Zealand
+61 292718666
24/7
Japan
+81 332206100
24/7
Mexico
+52 5553262929
24/7
Italy
+39 0672282
24/7
Canada
+1 9054740870 or +1 8006682639
24/7
Argentina
+54 1143103002
24/7
Brazil
+55 34 21026266
24/7
Australia
+61 292718666
24/7
France
+33 147777000
24/7
India
+91 1242801800
24/7
Austria
+43 810910940
24/7
Germany
+49 6997971000
24/7
Hong Kong
+85 222771010
24/7
Singapore
+65 68801900
24/7
Netherlands
+31 205048000
M-F 8:00-20:00
Denmark
+45 70 20 44 99
M-F 8:30-16:30
Norway
+47 24 05 52 63
M-F 8:00-18:00
Sweden
+46 771295600
M – F: 8:00-18:00
Finland
+35 8961320400
M-F: 9:00-18:00
No matter the location, cardholders will receive quality services with ready-to-serve attendants to assist in any way possible. That way, the cardholder will feel secure and protected as they book their flight, even through American Airlines or flying a different airline. Cardholders will receive other services, including help to cancel or book restaurant reservations, book a hotel stay, and submit membership for partnering airport lounges.
Conclusion
Travel has never been easier using a travel card like the American Express Platinum Card. Aside from offering travel rewards and offers, the Platinum Card offers other benefits through their travel phone number. Cardholders can access Platinum Card concierge services, Priority Pass membership, and other forms of assistance through a phone number. Whether in the US or international countries, cardholders will still receive assistance from American Express.
Alternatively, cardholders may call the number on the back of their cards if they need help remembering the numbers to call.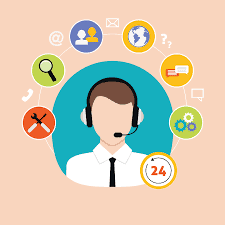 FAQs
How do I contact Amex Travel?
The Amex Travel contact can be found on the amextravel.com website, mainly used by cardholders to book a flight directly through the airlines. The number is 1-800-525-3355 for cardholders within the US or a collect call at 617-622-6756 for those outside the US. Alternatively, cardholders may contact the number on the back of their card for help directing them to the right channels.
Most countries have 24/7 open customer service numbers, which cardholders use to reach American Express for assistance.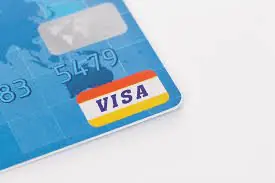 What is Amex Global Travel phone number?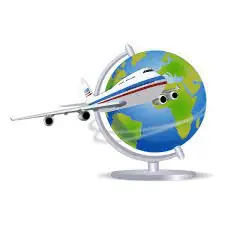 American Express cardholders can access customer care in over twenty different countries worldwide. However, each country has a unique phone number cardholders use to access American Express services. If you lack the option of using the numbers, try calling the number on the back of your Platinum Card for further assistance.
Does Amex have 24-hour customer service?
Yes, Amex has a 24-hour customer service number readily available to all cardholders, regardless of location. However, some areas limit the hours the Amex customer care service is running and accessible to cardholders. The number found on the back of your Platinum Card will always work, especially if you need immediate assistance.