There has been an increased demand for online transactions nowadays, including shopping online. Many businesses are also based online, with others completely relying on digital formats to run their business. Thus, there has been a high demand for the use of virtual credit cards, which major credit card issuers offer.
Not only are they convenient, but virtual credit cards are also secure since they protect credit card information from fraud.
American Express has been one of the leading financial institutions globally, with increased customers yearly. Thus, American Express is at the forefront of providing its customers with the best and most secure virtual credit cards. With their new program, American Express Go, business owners can now find easier ways of tracking all online transactions.
It is easy to set up and readily available for all business owners, whether small or large.
Key Takeaways
· American Express offers virtual credit cards for all of their credit cards, including business and corporate cards
· American Express recently launched the Amex Go program that offers better access to virtual cards for business owners
· Amex virtual cards are readily available for business and corporate credit cards, offering business owners total control of finances online
Does American Express have a Virtual Credit Card?
American Express is at the forefront of ensuring its customers have better services by catering to their needs. With an increased demand for virtual credit cards, American Express is among the best, especially as a credit card issuer. First, you must create a checking account with American Express to receive a virtual card.
American Express cards require an individual or business owner to have good to excellent credit scores during card application.
All American Express cards are instant approval, meaning you will receive an instant card number after a successful application. You can make any purchase with an instant card number before your physical credit card arrives in the mail. Additionally, you can save your instant card number to your digital wallet for future use.
However, the instant card numbers are the same as those on your physical card, making them less secure for online purchase.
After completing your application, you can access your credit limit by requesting a virtual credit card. Amex offers unique 15-digit virtual card numbers with a unique expiration date and security code, among other card details. Once you receive your virtual card number, you can make online purchases in a more secure means.
Just like instant card numbers, you can store your virtual card number in your digital wallet for future use.
What is American Express Go?
Amex Go is a program launched by American Express that allows business owners to have better control of their online transactions. American Express noticed that business owners had difficulty controlling and monitoring all transactions made by employees. Business owners needed help to keep track of their spending, especially for partial employees and freelancers working for their businesses. Some employees would misuse corporate cards, including making purchases for personal use.
Thus, American Express Go has stepped in to ensure that any online purchase made is easily processed and accounted for by the business.
The American Express Go program embraces new-age technology that provides business owners with expense management tools. That way, employers can set a credit limit and charge limit on the virtual card, which the employer can design for specific merchants. Employers can allocate funds depending on the purchase made by an employer and the type of transaction made.
Thus, employees will not worry about reimbursement of funds since they will use funds allocated by the company. Additionally, the employer will observe all transactions made in real time by all employees since transactions are automated.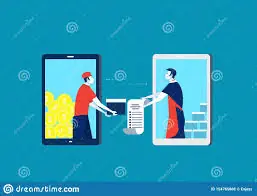 Another advantage of using the American Express Go program is the security offered by using virtual cards. Many businesses fall into credit card fraud since they reveal their credit card information when using the business credit card number online. Thus, Amex virtual credit cards protect the business by masking its bank information.
That way, even as customers make online purchases, hackers will not access any credit card information, making transactions secure. Additionally, the employer has the ability to track any transaction made to a merchant and cancel unauthorized transactions.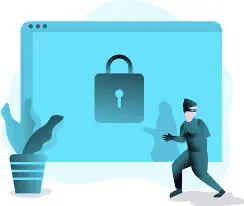 The employee can save all virtual credit cards provided in a digital wallet or other online banking applications. That way, the employee can pay for items using the virtual card later, before the expiration date of the virtual card reaches. Thus, employees can make on-the-go payments without waiting for a new virtual credit card from the employer.
The employer will have all receipts and monitor how the employee spends the funds on the virtual credit card.
What are the Benefits or Limitations of Using the American Express Go Programs?
The main benefits of having the American Express Go program are the flexible and progressive expense management tools. It is the right program for business owners, offering them access to better means of financial management in their company. Thus, the employer can monitor transactions made by permanent or temporary employees within the company.
The employee will not use their cash or wait for cash reimbursements, saving the company on back-office load while processing payments. Additionally, employees will pay merchants assigned to them, making it easy for employers to monitor company funds.
The main limitations of the Amex Go program are its limited availability since only business or corporate cardholders can access the program. However, the benefits outweigh the limitations since others can access virtual credit cards from American Express cards. Although other virtual credit cards lack the features found in the Amex Go program, they are secure and convenient during online shopping.
Ultimately, American Express offers the best services to its customers as a credit card issuer, serving every individual's needs.
What is an American Express Virtual Reward Card?
The American Express Virtual Reward Card is also known as an American Express gift card offered by employers to employees. Also, many employers will use it to reward their customers as a token of appreciation. The card acts as a prepaid credit card for users to earn rewards while shopping online.
Additionally, the card can be redeemed for goods by users who gain items from partners accepted by American Express.
Although the gift card has a gift card number, expiration date, and other card details, it is different from the virtual card. The virtual reward card is a prepaid card, meaning the company will load cash prior to using the card. Additionally, it is only used for online payments and merchants, and the owners cannot transfer it to other users.
Once the cash is spent, the virtual reward card becomes invalid and will not be used to make any other transaction.
How can you Get an American Express Virtual Credit Card?
An applicant needs a few requirements to enroll in the American Express Go program. The American Express Go program is mainly issued for cardholders with business or corporate cards. Therefore, cardholders will require to show proof of business, including cash flow, to determine how large the business is.
Corporate cards are only available for corporations with huge cash flow returns in dollars. Once a person qualifies for a business or corporate credit card, they can register for the Amex Go program. Registration for the Amex program may require a fee, depending on the profile a person chooses to create.
Use the following steps to learn how to register for the Amex Go program:
(i) Download the Amex Go app, which is available for both Android and iOS mobile devices
(ii) Create a profile on the portal, which depends on whether payments are made virtually, or both virtually and in-store
(iii) Then, select the option to share a virtual credit card with your employees
(iv) With this option, employees have the ability to load cash into their virtual cards, if required
(v) The virtual credit card number is linked to an online banking app or digital wallet, especially for on-the-go payments
(vi) You can immediately start using the virtual credit cards after the bank generates them
The Amex Go app allows cardholders to monitor any transaction, depending on the profile they create on the app. Additionally, the employer can assign a code to a virtual credit card which employees are supposed to pay merchants online. The program provides a free trial for the cardholders and will alert the cardholders when the free trial ends.
Some virtual credit cards can have multiple uses, which the cardholders set through the app, as well.
Who can Create an American Express Virtual Credit Card
Employers can easily integrate American Express Go into any active Amex Corporate card and payment program. Therefore, the business owner or employer is the primary cardholder, and they create virtual credit cards for employees. Thus, cardholders with a business or corporate card are eligible to register for the Amex Go program.
However, persons applying for the program must show proof of business, including their annual cash flow. After registration to the program, the employer can sign in to other employees and assign them virtual card numbers for payments.
However, American Express has recently partnered with FinTech's virtual credit card, Extend, to give customers access to Amex virtual cards. Therefore, customers with American Express cards for business can apply for and receive virtual credit cards through the Extend app. The benefits of using the Extend virtual credit cards include the flexibility of the virtual card.
Business owners using American Express cards can quickly create virtual cards for their employees at the click of a button.
The partnership between American Express and Extend has made it even easier for employees to access more merchants in the world. Employees can now pay merchants who accept Extend or American Express virtual cards. The employer still has the same level of control over the business funds, using expense management technology made possible by American Express.
Thus, cardholders or employers will still have the ability to make better financial management for their business.
Conclusion
American Express has always been leading as a financial platform, offering different services to its customers globally. American Express is a great credit card issuer since it continually makes steps to improve its customers' financial experiences. Thus, anyone can rely on American Express for credit card services, including virtual credit cards, for personal or business use.
Incorporating technology into their services has made American Express a reliable and secure credit provider.
American Express has offered game-changing programs, such as the American Express Go program. A business or corporate American Express credit card guarantees one using the program due to its extensive financial management tools. Therefore, employers have better access and control to company cash flow than previously, especially when online transactions are made.
Additionally, the company saves time and money in reimbursing employees, including freelancers, by customizing virtual cards.
FAQs
Does the American Express virtual credit card have rewards?
A virtual credit card will work similarly to a primary physical credit card, even when shopping online. Thus, American Express virtual credit cards will receive equal rewards similar to when cardholders use the physical card. If the primary credit card is a cashback card, you will also receive cashback rewards when using your virtual credit card.
The same applies to business and corporate credit cards, especially when using the Amex Go program. Therefore, check the rewards you receive from your American Express cards when you request a virtual card.
Does Amex offer a virtual credit card for business?
American Express offers virtual credit cards for businesses through the America Express Go program. All cardholders with an American Express business or corporate card qualify for registration to the program. Therefore, you can access a virtual credit card for business, which also earns rewards according to the primary card.
Additionally, the employer can create virtual cards for the employees to use for shopping online. The employee will not have to use their funds, cutting down on reimbursements made by the company.
How to get an American Express virtual credit card fast
You can request a virtual credit card from American Express through their online banking app. The bank will process your virtual credit card number in seconds, offering convenience as you shop online. Additionally, business owners can generate virtual credit cards for their business credit cards through the Amex Go app.
Thus, you can easily assign your employees virtual cards for online payments to a specific merchant. Also, employers can track any transaction made by the employee as they access the app.