Self-employed and small businesses utilize loans to jumpstart their companies. Moreover, we have seen a massive boost in the number of entrepreneurs and small businesses in different industries. Therefore, more and more companies and financial institutions are trying to offer better loan options for customers. This is where Capital Plus takes the lead and offers Capital Plus PPP Loan for self-employed business people.
The Paycheck Protection Program (PPP) from Capital Plus caters to the monetary needs of small businesses. Therefore, it offers a simple application process. Moreover, applicants can get their loan approval within two clear working days. Once applicants get the approval, they can get the funds within 5 to 6 working days in their accounts. Capital Plus PPP loans come with a simple process compared to other banks and offer:
How Can You Apply for Capital Plus PPP Loan?
The application process for Capital Plus PPP Loans is as simple as using your credit card. The company spent months coming up with a simple application process for loans. This is why applicants won't have to waste hours filling out complicated forms. You can get started within minutes and fill out the entire application in 10 minutes.
This also eliminates the need for hundreds of documents with the application. Basic proof of business and bank statements will help you apply for PPP loans. Here are the steps of the application process:
The Qualification Quiz
First, you begin with the qualification quiz. This qualification quiz will help you understand if you qualify for the loan or not.
It will identify three basic things that will help you with the application:
Whether or not you qualify
The amount of loan you can get
Whether or not you can apply for 100% forgiveness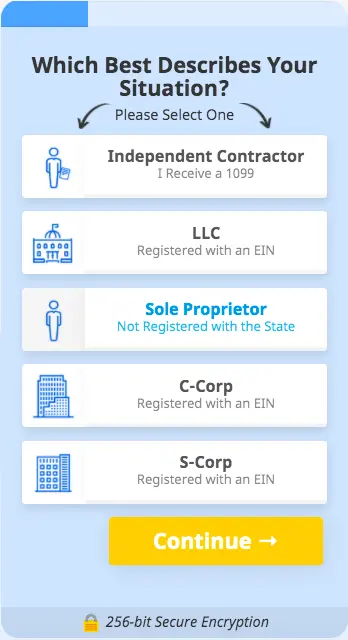 The Application Process
Once you have passed the qualification quiz, you can apply for Capital Plus PPP Loans. The application process takes 10 minutes. Similarly, the application needs basic details necessary for SBA. Here are the topmost essential documents you need to apply for such loans:
Color Copy of Driver's License or Government-Issues ID
1040 Tax Return
1099 INT Form
Organization Documents (Registration, Quarterly Statements)
W-2 Forms
Receive Funds
Once you get approval for your application, you can receive funds within 5 to 6 clear working days. The firm submits the application as soon as possible and gets the process going. Once SBA approves your application, the bank will transfer your funds within a short time.
What Are Some Necessary Things to Know About Capital Plus PPP Loan?
Do You Need a Personal Guarantee or Collateral for PPP Loan?
No. SBA and Capital Plus PPP Loans do not need any guarantee. Moreover, you also don't need to submit collateral for your loans. You only need to show proof of identity and submit relevant documents
Can Unemployed People Get PPP Loan?
If you are currently using unemployment benefits, the process can be somewhat tricky. So, you can easily get a PPP loan alongside unemployment benefits. However, you cannot use this loan for payroll.
The simplest thing to do is to get off the unemployment list. This will let you address payroll with a PPP loan. Once you are done, you can get your unemployment benefits back on.
Can Someone Apply for Multiple PPP Loan?
Yes. You can easily apply for more than Capital Plus PPP Loans. Some businesses need more than one loan to handle their business needs. So, you can get multiple PPP loans simultaneously. However, there are certain conditions that you need to meet before applying for another loan:
The employee count should be less than 300;
You have fully used the previous PPP loan amount;
You need to prove that at least one fiscal quarter of your company had a 25% drop as compared to the previous year.
This way, you can apply for multiple loans. You need to understand that you should use 100% of your previous loan amount. You also have to fulfill the requirements mentioned above
What Are the Applications and Uses of Capital Plus PPP Loan?
You can use Capital Plus PPP Loans in various ways. Therefore, you can use these to cover employee salaries, pay mortgages, and handle operational costs. Here are the topmost ways to use PPP Loans:
Payroll and Salary Costs: You can use PPP loans to address monthly payrolls and pay off salaries to your employees.
Employee Benefits: You can also use PPP loans to manage health insurance for your employees. Moreover, PPP loans are also useful for handline retirement payments and other employee benefits.
Mortgage Interests: You can also use PPP loans for mortgage payments on your assets and property.
Rent: If you have rented your workplace environment, you can also pay off the rent using PPP loans.
Operations Costs and Utilities: Any operational costs, such as application purchases, cloud computing, and other operations, can also use PPP loans. A PPP loan from Capital Plus can also pay off utility expenses.
Property Damage Costs: If your property or workplace has incurred damages within the ongoing year, you can use the PPP loan to handle damages that are not covered by insurance.
What Are the Requirements for 100% Loan Forgiveness?
You can enjoy 100% loan forgiveness for your Capital Plus PPP Loans. This way, you will not have to pay back anything. However, you must meet the following conditions for this luxury:
You have to spend the loan amount within six months (24 weeks).
Similarly, you have to maintain employee and compensation levels. This doesn't apply to self-employed people who handle everything on their own.
You also need to ensure that at least 60% of the loan amount is used to cover payroll costs. Moreover, the remaining amount should cover other expenses, such as utility costs, mortgage interest, taxes, and employee benefits, etc
What Is the Bottom Line Here?
Capital Plus PPP Loans can help your business stay steady. You can pay salaries, cover mortgage interests, and also handle employee benefits and more with PPP Loans. Moreover, Capital Plus ensures that you don't have to wait for weeks to get the loan.
You can get the approval within two business days and get the funds within six business days. This will let you get a beneficial head start and leave competitors behind in your dust. You can contact Capital Plus now and get more information.