Cash app investing has become a raging trend to trade stocks. Its popularity has risen as a competitor of Zelle and Venmo and several other money transfer platforms. Launched by Square, the user base of cash app has significantly grown over the years. That is why the commerce ecosystem has dived into the volatile brokerage market.
If you're considering taking a plunge into cash app investment landscape, here is a detailed review to help you make the right decision.
Cash App Investing-What You Need to Know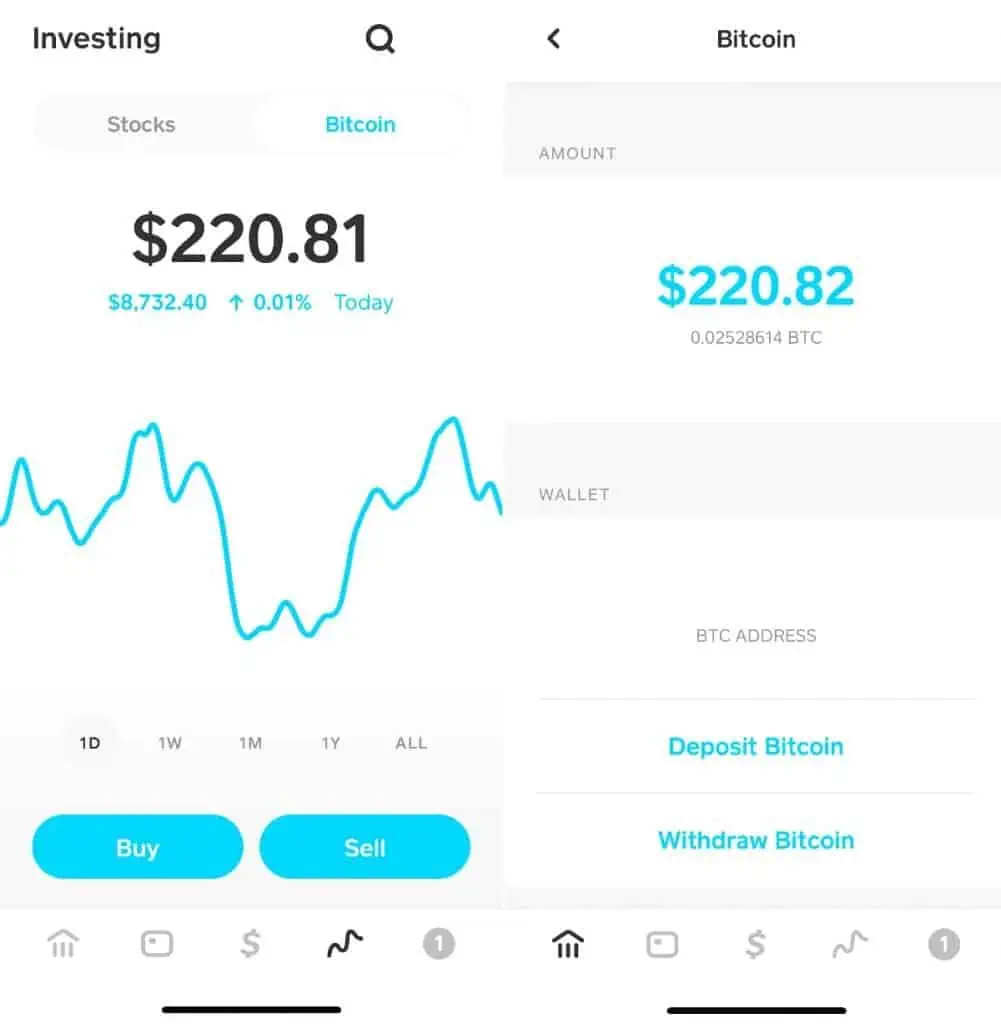 Cash app has broadened its horizon to allow its users to sell, buy, and trade stocks via cash app investing. The service is still relatively basic and features only primary offerings. However, it still makes a solid platform to jump into the stock market. It is always better to speak with a professional financial advisor to understand investing in Cash app.
Note that the investment platform is new as it is established in 2019. You not only can buy or sell stocks on this platform but also trade digital currency such as Bitcoin. Although Cash app doesn't insure Bitcoin, it is a secure platform to invest in it. This feature enables users to transfers the investments to different broker-dealers and benefits from automatic investments.
Cash App Investing Features and Services
This feature is quite rare, especially for a smaller brokerage like Cash App.
As mentioned above, Cash App Investing is one of the bare-bones investment platforms. It can help you accomplish your financial goals. In addition to buying and selling trade stocks on your accord, you can purchase fractional shares on Cash app. The option is great for investors who don't have sufficient funds to buy whole shares. The feature is unique particularly for brokerage or investment platforms like Cash App.
Keep in mind that this investment platform offers limited selection to invest. You have three investment options when you sign up,
Despite these limited options, the simple investment platform is a good choice for you to get your feet wet in financing with low fees.
Moreover, the research tools that come with this platform are incredibly rudimentary. When you sign up for your account, using your "first stock tool" is very easy. However, there are no other analytical tools on this platform.
How much does Cash App Investing Cost You
Undeniably, this platform standouts in terms of fees and charges. It only charges you $1 to kick start investing. You don't have to pay a single penny after that. That means investing in Cash app has no trade commission and maintenance fees. Also, it has zero minimum balance requirements.
But you may have to pay some government-mandated charges when you buy and sell certain securities. The app clears the fees before you carry out the trade. At the same time, this is an extent of charges you pay when trading market stocks, Cash app investing charges you for selling or buying Bitcoin.
Most charges are volatility fees, made up transaction, and depend on behavior of stock market.
Why Choose Cash App Investing
The most prominent advantage of Cash App is its simple features. Users don't need to have the receiver to run a Cash App account. Their funds and investments directly transfer to the debit card.
Cash App allows you to purchase and sell Bitcoin from a cash app account directly. But to make this transfer or buy Bitcoin, your cash app account should have funds. You can sell Bitcoin you bought in your account to other investors.
Plus, you have an option to transfer Bitcoin if you own an external wallet. The process doesn't take more than 40 minutes. You can easily deposit Bitcoin worth up to $10,000 in a seven-day period.
As a Cash app user, you have a choice to make investments in stocks. You can start with not more than $1. The pricing to get started is comparable to services like WeBull and Robinhood. While Cash App has limited options for investing, it does allow you to use fractional shares for investment. It is, without a doubt, an excellent way to build your portfolio with a small amount of cash.
What is the Catch
Cash App Investing is a simple and cheap platform, but it may not fit every investor's financing needs. If you're a first-time investor, the service or investment platform is ideal for you. However, you might be a little handicapped in certain areas. Because the service doesn't have advanced and pro-investment tools, you may lack extensive and helpful information.
Investing Tips for Cash App
Investing can be incredibly complex, even if you choose Cash App Investing that is relatively straightforward. That makes partnering with a professional financial advisor extremely important. It can be an excellent way to improve knowledge about investing.
When you decide to make an investment, make sure you have everything planned ahead of time. For instance, if you're not retiring soon, you can take risks in the hope of garnering better earning and profits. But if your retirement is closer, it is better to invest in something that is safer. You need to protect or keep your retirement savings secure.
Summing Up
In conclusion, cash app investing can stack up well with other trading platforms. But it has fewer features compared to many large firms. Its fee-free and mobile-based design make things even simpler. In fact, it is an excellent platform for people who are new to investing and looking for a straightforward investing experience.
While you will compromise a great deal when it is about features and tools, Cash App Investing is an ideal place to start. It offers you the ability to buy fractional shares, which are fee-free. Thus, all these features make Cash App investing a good and solid option if not spectacular.