Documentation credibility is of significant importance nowadays. That brings forward the role and importance of notary services. People in America have to notarize their documents quite often to comply with legal parameters. Therefore, they look for an unbiased third-party notary service. Chase Bank is a leading national bank of America, and it offers an array of services. However, customers often ask, "Does Chase Bank have a notary?"
Yes. Chase Bank has a notary providing notary services to the customers. Notary service is a government-appointed third-party that verifies critical documents and signatures. However, not every branch of Chase has Chase notary services. Therefore, it is best to call your nearest Chase Bank branch to check if they notarize documents. Moreover, Chase Bank does not notarize all types of documents, and the notary services are not for the working hours similar to that of the bank.
Does Chase Bank Have a Notary?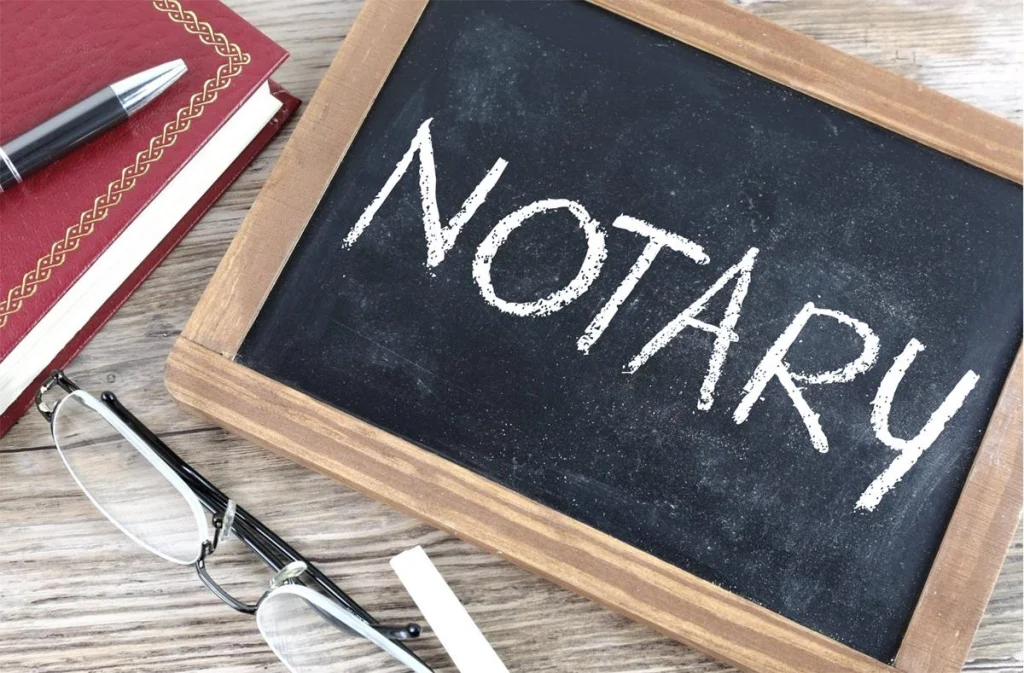 Chase Bank is the topmost national bank in the United States of America, with more than 4,500 active branches and 16,000 ATM locations. Such a large corporation is the center point of providing various services to the consumers, such as QuickPay to other banks. Among those services, customers seek notary services to validate the credibility of their crucial documents. However, in general, the public has a query regarding Chase Bank notary services. They wonder, "Does Chase notarize?"
Yes, Chase Bank has a notary but not at all of its branches. Furthermore, Chase notary services are available at irregular working hours and days. Hence, you must call your nearest Chase branch to check if they offer notary services. Chase notarizes documents free of cost as a complementary service. However, only the customers or account holders of Chase Bank can avail of that service.
Moreover, it is advisable to call beforehand and ask relevant questions before going for a notary service at Chase. If your nearest branch offers notary services, it is best to book an appointment by calling them.
An appointment is in your best interest because notary services are not specific and may change daily. It is pertinent to mention that Chase notary services are free of cost and only for Chase account holders and customers.
How To Notarize Documents at Chase?
Does Chase Bank have a notary? Yes, Chase has free notary services at some of its branches. However, this service is limited to the account holders and customers of Chase. In addition, the timings of notary services vary and are very irregular.
Therefore, calling the bank before going in for document notarization is best. Many customers are new to notary service. So, they do not know the whole process in general. No need to worry as we have got you covered. The below easy steps illustrate the complete procedure to get notary services at Chase:
Locate the nearest Chase branches and call the branch to check if they notarize or not.
If they do not provide notary services, call the other nearest branches.
If any of the branches have a notary, ask them about the notary services working hours.
Further, you need to ask the type of documents they notarize. You must be sure that the bank notarizes the documents which you want.
Set an appointment to get the services at the end of the call.
Reach the bank at the appointed time along with essential documents.
You must also bring the people who have to sign the documents.
Do not forget to have your government-issued I.D. with you since it is essential to the notarization process.
Following these above steps can easily get their documents notarized from Chase Bank free of cost. Furthermore, it is pertinent to note that this complimentary notary service is only for Chase account holders and customers.
How To Locate Chase Bank Notary Service Near Me?
Locating a Chase branch near you has never been easy before. You can find your nearest branch online by entering your zip code. Take a look at the below steps and follow them to locate the nearest branch of Chase to get notary services:
Open the Chase branch locater in your web browser.
Enter your zip code, address, or city.
Hit the search button.
The search results will show you a comprehensive list of all the banks nearest your zip code.
You will see the phone numbers, working hours, and addresses of the branches in the search results.
Call your nearest branch and ask them regarding notary services.
If they notarize documents, set an appointment.
It is as easy as pie to locate a Chase Bank branch nearest your location. Follow the above easy steps, and you are all set to go for notary services.
What Documents Does Chase Notarize?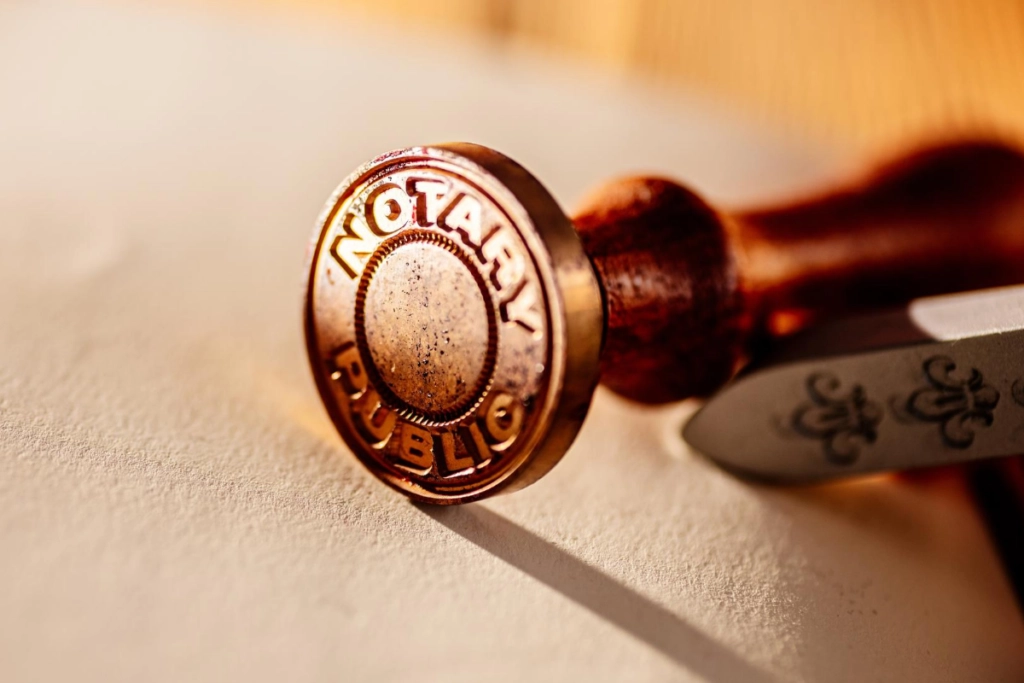 There are a lot of vital documents that require notarization for enhancing credibility. Therefore, people rely on notary services from various organizations like Chase Bank. The notary documents may be property deeds, wills, power of attorney, etc. A notarized document ensures verification among the signatories of the document. Meanwhile, customers often ask, "Does Chase Bank notarize all documents?"
Unfortunately, Chase does not offer notary services for every type of document. Their notary domain is limited to certain documents. Therefore, you must contact your local branch first to check if they provide documents notarization. If yes, then you should ask the type of documents they notarize. You will have to find an alternative if Chase does not notarize the documents you need.
How Does a Chase Notary Operate?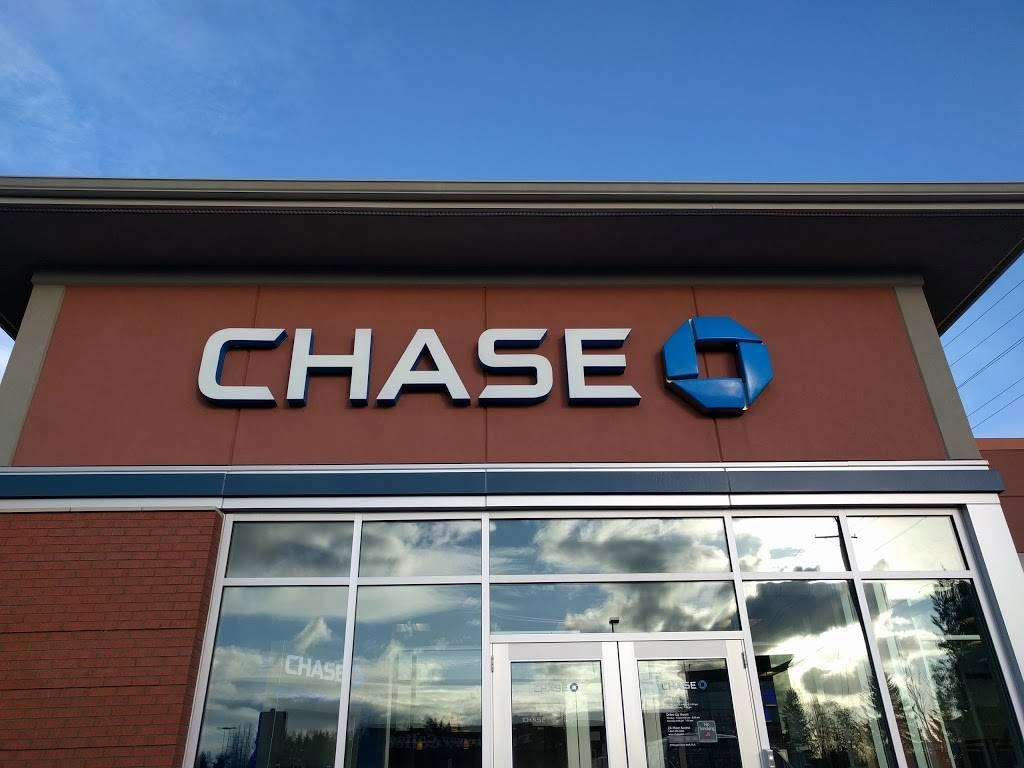 Does Chase Bank have a notary? Yes, Chase has notary services for a limited number of branches among its thousands of branches. Hence, you may have to contact your local Chase branch to find out if they offer these services or not.
Furthermore, the working hours of these services are irregular as compared to the normal working hours. So, it is in the best interest to set an appointment by calling the Chase branch before heading over for a notary service.
Chase notary service is like any other notary service provided in the United States of America. The simple notarization process involves the following steps:
It is a verification of signatures of document signatories.
A notary public is a government-designated third-party to act as a verifier among different parties in a legal documentation process.
Both the signatories have to sign the document in the presence of the notary.
After their signatures, the notary will put their seal on the document to complete the notarization process.
This whole procedure will make the document credulous and admissible to any court of law if there is any dispute in the future.
As seen above, document notarization is a transparent and unbiased process. Therefore, that is why notary services are of significant importance when dealing with important documents.
Why Does Not Chase Bank Provide Notary Services at All Its Branches?
Customers of Chase offer inquire, "Does Chase have a notary?" Yes, Chase has notary services at some of its branches. So, anyone willing to get documents notarized from Chase must call their local branch before going in for the service. However, there is an ambiguity in the minds of customers. They have failed to understand the reasons behind the provision of notary services at some branches of Chase.
First of all, please note that the notary service of Chase is complimentary. It is free of cost for its customers. Complimentary service makes it available at some branches only. That is the only and major reason for Chase providing notary public services only at some branches.
How Much Does Chase Bank Notary Charge Per Signature?
Chase Bank notary services are only available for Chase customers and account holders. However, the customers do not have ample knowledge regarding the fee structure to get notarization services at Chase.
The Chase notary services are complimentary for its customers, and therefore, it is free of cost. There is no fee for getting documents notarized if you are a Chase account holder. Unlike other public notaries that charge a significant fee per signature, Chase does not charge even a single penny. However, the notary services of Chase are only for its account holders and regular customers.
How To Prepare for Your Notary Visit at Chase?
Getting notary services at Chase is straightforward. However, you need to be proactive to successfully complete the notary procedure. If you have scheduled your appointment at Chase to notarize documents, then you must ensure complete preparation for your visit. The following list will highlight important things to prepare for the Chase notary visit:
You must arrive at the scheduled time since the Chase notary is unavailable at normal working hours.
Double-check all the documents which you want to notarize.
It would be best if you ensured the presence of every other signatory of the document at the designated time of the notary.
Bring your government-issued I.D. for verification purposes. A notary process is incomplete without I.D. proof. It can be your I.D. card or even a driver's license.
All signatories of the document must have their government-authorized I.D.s.
If a person keeps these above few points in mind, their notary experience at Chase will be streamlined and free of any hassle.
What Is the Fee for Notary at Institutions Other Than Chase?
Does Chase have a notary? Chase has a notary service for its customers at selected branch locations. Furthermore, there is no fee for these Chase notary services since they are complementary. However, hundreds of other government-appointed institutions apart from Chase offer notary services. Some of these organizations are as follows:
Citibank
Bank of America
Wells Fargo
UPS Store
Public Libraries
Colleges
PNC Bank
U.S. Bank
Like Chase notary, not every other institution offers notary services free of cost. Some offer free of cost only for their customers. Mostly, they charge a fee for the notary service of every single signature. The fee per signature may vary from $2 to $20. Therefore, it will be quite costly if a person has to notarize several documents.
Hence, consumers lookup for free notary public services. Chase is the leading bank in America that offers free notary services at some select branches. A person can get free notary services at Chase. However, they must call the local branch in advance to check if they offer notary services. If they provide these services, then set up an appointment and prepare for the visit accordingly with all the relevant credentials.
Does Chase Bank Provide Notary Services During Regular Working Hours?
Chase notary service is a complimentary service for its customers. Customers often think that it is available per the regular working hours. However, that is not the case since it is a free service and is available at some branches of Chase.
Therefore, the notary services of Chase are available at irregular hours. So, the customers need to book an appointment with the notary public before coming in with the documents. You can contact your local branch to check the availability of notary services and find out their working hours.
The Bottom Line
Chase is one of the largest national banks in America. Chase customers often have an inquiry regarding a notary, "Does Chase Bank have a notary?" Yes, Chase bank provides notary services at some of their branches. However, the working hours of the notary are irregular since it is a complimentary service with no fee. In addition, only the customers of Chase can avail these services.
Last but not least, Chase does not notarize all the documents. Therefore, it is important to call your local branch to check the availability of notary services. Moreover, you need to ask about the documents your local branch can notarize. The notary process is very easy and hassle-free if you have made an appointment with your Chase local branch.