The Chime app allows you to do a lot with your money. You can safely and securely send it to other users and deposit money from other sources, such as your bank so that they're easy and more convenient to spend. The app also provides users with a great way to build their credit score in a safe environment where they won't incur any unmanageable debt. However, it's not totally clear what the Chime Credit Builder card limit is, which is why we've put together the following guide on it. Below is our summary of your Credit Builder card limit.
Your Chime Credit Builder card limit is based on the limit you set for yourself. You create a separate account and add funds to it. This is the limit for your Credit Builder card, and you can increase or decrease it each month.
How Does the Chime Credit Builder Card Limits Work?
The Chime Credit Builder card is a handy option for those who want to build up their credit score without getting into an unmanageable amount of debt. Most credit cards come with spending limits. This is the amount that a user can 'borrow' or spend. Users need to pay back what they spend each month if they don't want to incur any charges or interest on what they've borrowed.
The Chime Credit Builder card is different. Users apply for the card through their Chime app, and they're then given access to a new account. There are no credit checks because users won't be borrowing any money from Chime.
How Chime Credit Builder Card Limits Work & Gets Set
Instead, users need to set their own limit. You put as much money as you want to spend on the Credit Builder card into its account through the Chime app or online. Then you make purchases on the Credit Builder card as you would with any other card. You'll be prevented from going over the limit that you've set yourself.
For example, if you put $100 in your Credit Builder account, you won't be able to spend more than $100 on your card.
When the month is over, you simply pay off the card with the money you left in the Credit Builder account. Chime will then report your spending to major credit bureaus around the globe. This will push up your credit score, which is essential when applying for a mortgage, loan, and other financial products. See the brief explanation video below if you're still unsure.
Why is the Chime Credit Builder Card Safer Than Other Credit Cards?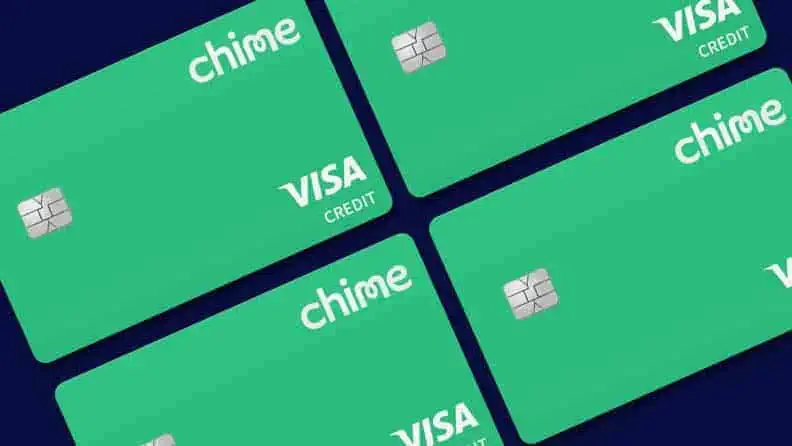 As we've already mentioned, most credit cards come with a limit on the money you can borrow. Often this limit is thousands of dollars, meaning you could overspend and end up incurring charges. If you're unable to pay off the debt, you could lose your credit score and even have possessions repossessed.
Chime's Credit Builder card is safer because you set your own limits. You can't get into any debt because the only person you have to pay back is yourself. The card also provides an opportunity to improve your credit score through the normal purchases you'd make every month anyway. Using the Credit Builder card as your everyday card, paying it off each month will see your credit score skyrocket.
Conclusion
You set your Chime Credit Builder card limit, and you alone. It's a safer way to build credit and avoids getting into debt or opening multiple accounts with many banks. If you're using Chime as your main account anyway, it only makes sense to make full use of their services and start a Credit Builder account.
However, if you need a credit card that allows you to borrow money and pay it off over several months, then you'd need to get one from a bank. The Chime Credit Builder card will help you increase your credit score, but it can't make your money stretch any further.
You'll also build your credit by showing loan providers that you can pay back in time, or even faster than you need!