The Platinum Card from American Express is among the best premium cards currently available in the market. The Amex Platinum Card comes packed with amazing benefits and rewards especially tailored for frequent travelers. Although the card does not carry foreign transaction fees, it carries a high annual fee of $695, higher than most Amex cards.
The American Express Platinum Card also requires cardholders to maintain a high credit score and credit history to keep their account open. Thus, the requirements and demands set by American Express may seem too much for some individuals to bear.
Different reasons may lead to closing a credit card account, including high annual fees. Therefore, American Express provides different options and means for closing a Platinum Card account, including upgrading or downgrading the card. For example, cardholders can contact American Express via call, chat, or online.
Also, American Express offers cardholders a chance to re-open their Platinum Card account under certain circumstances. Thus, keep reading the information to understand how best to close an American Express Platinum Card account.
Key Takeaways
· The American Express Platinum Card is a premium card that carries very high annual fees, making it a high-maintenance card
· Cardholders can close their Amex Platinum Card account through phone, chat, or email due to different reasons
· Cardholders can also downgrade or upgrade their Platinum Card and re-open their card account under certain circumstances
How to Cancel American Express Platinum Card
Cardholders have several reasons why they may choose to close an Amex Platinum Card account at any point in their card membership. For example, the cardholder's needs may change, as they may travel less often since the Platinum Card is best for travelers. Therefore, American Express will provide different options for cardholders to cancel their account anytime.
After canceling the account, cardholders must destroy their Amex Platinum Card since it is null and cannot be used for further transactions. However, the cardholder is liable for any other charges associated with their card account when they close their account.
Although you can cancel your account anytime, knowing the best time to cancel it without repercussions is advisable. For example, in certain conditions, American Express can refund the cardholder their annual fee after account closure. Therefore, it is important to understand the terms and conditions of canceling your account before you do so.
way, unlike other competing cards, you can retain your rewards points and annual fee, leading to fewer losses. Each option for canceling the account offers different conditions associated with the account closure.
It is important to note that American Express can cancel your Platinum Card account in case of inactivity. However, you will be notified before the cancelation when American Express notices your account has not been used for a while. American Express will offer the option of deactivating the account or guiding the cardholder to keep it open.
Due to security reasons, the notice for deactivation in case of inactivity will apply to all American Express cards.
How to Cancel Online
There is no direct option to cancel your account on your online Amex account through the American Express website. However, you will find the "Chat" option, where you will check out the automated responses and follow the prompts to cancel your card. Use the following steps to get the "Chat" feature from your American Express Platinum Card account:
(i) Go to the American Express website and log in to your Amex Platinum Card account by clicking on the My Account tab
(ii) Select the chat feature found in the bottom right corner, as seen on your screen
(iii) Enter the reason for your chat after a secure connection has been established between you and American Express
(iv) Type in Cancel a Card or choose the option from the automated options provided by the pop-up prompts
(v) Press Send and an American Express representative will inquire about the reasons why you want to cancel your card
(vi) Usually, you will receive disclosure information in your chat box, which you must read and agree to its terms before your account is closed
The entire process is normally automated, but you can request to talk to a human representative, especially when asking for a retention offer. A retention offer is basically an offer given by American Express to entice cardholders to keep their card before finalizing cancellation. You can initiate the conversation with retention specialists through the chat feature on your online account.
The specialists are always available from Monday to Friday between 9:00 am to 5:30 pm on chat but throughout the evening on the phone. Some of the retention bonus offers available to American Express Platinum Card include the following:
· Statement credits worth $695
· 50,000 Membership Rewards points without having a spending requirement
· 60,000 Membership Rewards points after spending $4,000 within three months of the offer
Therefore, retention offers give the cardholder another chance to use the card since the points have enough value as the welcome bonus. However, cardholders will only receive retention offers upon request, especially when they wish to close their card. American Express may deny or accept the request, which may vary from one person to the other.
Once the request is denied, the cardholder cannot do anything else to request another retention offer.
How to Cancel Via Phone
Cardholders of the American Express Platinum Card can cancel their account through phone numbers offered by American Express. US residents can call 0800-917-8047 to contact customer care services for the Closing your Card Account option. Also, the cardholder can ask for more American Express card options suitable for downgrading or upgrading.
Cardholders outside the US can contact American Express through the call collect at 1-336-393-1111 for further assistance. Also, you can call the number on the back of your card if you forgot the right number.
How to Cancel Via the Chat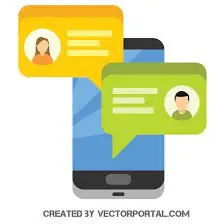 The American Express chat feature is only found online through the American Express website, where you can log in to your account. As stated earlier, there is no direct option for canceling your card account from your online account page. The chat feature is usually automated, but cardholders can contact and speak to human representatives.
Therefore, the cardholder must follow the prompts to complete their account cancellation process. Further assistance, for example, requesting a retention offer, can be made through human representatives via chat or phone.
Re-opening a Canceled Amex Platinum Card
A cardholder may choose to re-open their Platinum Card from American Express after they have canceled the account. For example, some cardholders would want to receive the benefits they had previously enjoyed using the card. The cardholder can re-open their canceled account much more easily when they have closed it recently, especially within 30 days.
After 30 days, re-opening an American Express Platinum Card account may be unsuccessful, and cardholders must start the process afresh. However, the cardholder must meet several requirements, although re-opening the card account is only partially guaranteed.
First, the cardholder must pay a $25 fee for re-opening the account, which is not part of the annual fee. Then, cardholders must wait for at least ten business days for the re-opening process to go through, which may be unsuccessful. American Express will notify the cardholder why re-opening their previous account was unsuccessful.
You can offer reasons why you would like to re-open your account to boost your chance of re-opening your account. For example, cardholders using automated prompts may accidentally cancel their account when they want to use other services instead.
Preserving Reward Points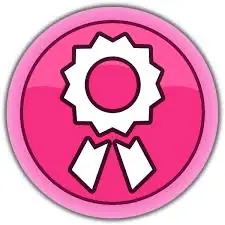 The Platinum Card from American Express is a rewards credit card that earns cardholders Membership Rewards points on eligible purchases. The Membership Rewards points stay active as long as the account remains open, regardless of the time it is open. Once you cancel your account, you will lose your points without a means of restoring them, even after opening another Amex card account.
However, cardholders have the option of transferring points to partnering airlines and hotels to maximize a significant amount of their points. Cardholders can also utilize their points before closing their Platinum Card account, for example, by using the Pay with Points option for flights.
Alternatively, cardholders can pool all their Membership Rewards points into one active Amex card that earns Membership Rewards points to reserve them. One excellent Amex card that cardholders can leave open is the American Express EveryDay Card, which has no annual fee. The Amex EveryDay Card is different from the Amex EveryDay Preferred Card which has a $95 annual fee.
The cardholder can use the credit card and earn Membership Rewards points or transfer their points from other Amex cards. However, the cardholder must have an active Amex EveryDay Card and transfer and keep the points alive before closing their Platinum Card account.
Preserving Your Credit Score
Closing any credit card account can affect the cardholder's credit score regarding their credit history and utilization. Therefore, it is important to preserve your credit score even as you close your account by maintaining at least one account. For example, credit card utilization will greatly impact a cardholder's credit limit if cardholders keep utilization below 30%.
When you cancel your card account, you will increase your utilization and lower your credit limit. You can maintain your credit line by transferring your credit to another active American Express card account.
Another way of preserving your credit score is by ensuring you are up to date with your card balance payments. A negative payment history will negatively impact your credit score since your payment history carries 15% of your total credit score. If your Platinum Card is your only card and you are behind on payments, keep it open to avoid having a negative credit report.
However, multiple open credit accounts will help with your credit score since your credit issuer will check the average age of your accounts. Therefore, it will be easier to cancel your Platinum Card when you have more active card accounts to protect your credit score.
Canceling Before the Annual Fee
Canceling before you pay your annual fee may damage your personal finance relationship with your credit card issuer. Some cardholders cancel their Amex Platinum Card after they receive their welcome bonus, which is a negative issue. Also, other cards belonging to the cardholder may be kept under scrutiny or suspended due to a lack of integrity while receiving Amex benefits.
As seen earlier, canceling your credit card at any time may negatively harm your credit score, which affects future card applications. Therefore, paying your annual fee and then canceling your Platinum Card is advisable since American Express sometimes offers a full refund.
Getting Refunded for the Annual Fee
As you cancel your Amex Platinum Card, you can receive a refund for your annual fee once your annual fee hits. The Platinum Card has a relatively higher annual fee of $695 than other Amex cards. Thus, it is normal for cardholders to ask for a refund of their annual fee under special circumstances. Cardholders will only receive a refund on their annual fee when they cancel their card within 30 days of receiving their billing statement.
Also, cardholders only receive their refund after 30 days when they change their product, as seen in downgrading.
Downgrading
Cardholders may downgrade their Platinum Card from American Express when their needs do not match the card's benefits. For example, a cardholder may not require Equinox credit but will need a card that offers benefits for everyday shopping. The downgrade options available for the Platinum cardholders include the American Express Gold Card and American Express Green Card.
Downgrading allows cardholders to get a card matching their needs, including a waived annual fee, without canceling their account. However, downgrading may deny the cardholder a chance to earn the welcome bonus of their new card due to the once-in-a-lifetime welcome bonus policy.
Upgrading
Sometimes, cardholders want to upgrade their Platinum Card to other lucrative cards from American Express. Usually, the Amex Platinum Card ranks highest, where cardholders can upgrade from Amex Gold to Amex Platinum. However, a cardholder may wish to switch products and use another card from American Express, including co-branded credit cards.
For example, the cardholder may upgrade from the Hilton Honors Surpass Card to a high-value card like the Hilton Honors Aspire Card. You can only upgrade credit cards within the same credit card family even though they are all offered by the same card issuer.
Total Number of Credit Cards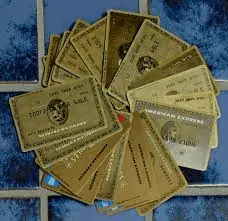 American Express has a limit to the number of open and active credit card accounts a cardholder is required to have. Usually, the limit to the number of credit cards is four, although some people may have more, depending on a few factors. For example, cardholders with positive credit reports and excellent credit scores may have five or six credit cards from American Express.
Therefore, an individual's creditworthiness will greatly influence what cards to apply for and how many credit cards to have. You can close a recent account to open another one if you do not wish to downgrade or change products.
Should I Keep or Cancel My Amex Platinum Card?
Canceling your Amex Platinum Card may be due to numerous reasons, the main ones being a high annual fee and change in needs. The Platinum Card is a high-value card that offers excellent benefits to its cardholders, especially for frequent travelers. Thus, if your needs no longer match with the card, you can choose to cancel your account.
Canceling an account, especially for a premium card like the Amex Platinum Card, may greatly impact your credit score. Therefore, you can downgrade to a card matching your needs or request retention offers before canceling your card. The choice of keeping or canceling your Platinum Card is entirely up to you and how well you utilize the card.
Conclusion
The Platinum Card from American Express is among the best rewards credit cards American Express offers. Cardholders will receive never-seen-before benefits compared to other premium cards from competing cards. However, some cardholders may feel that the card no longer matches what they look for in a credit card.
Therefore, cardholders may have the option of downgrading or completely canceling their card account, which can be re-opened within 30 days of cancelation. Cardholders may lose their Membership Rewards points if they do not transfer them to a Membership Rewards-earning card before cancelation.
FAQs
What happens when I cancel Amex Platinum?
Canceling an Amex Platinum Card will make the cardholder lose all the benefits the card offers. However, cardholders may have downgrade options like the Amex Gold Card and the Amex Green Card, which are cheaper to maintain. If the cardholder canceled the account by mistake or they wish the account to be restored, then the account can be re-opened.
The cardholder must pay $25 to re-open their account, especially within 30 days after the cancelation.
Will closing Amex Platinum hurt credit?
Closing an Amex Platinum Card may negatively impact the cardholder's credit score since your credit utilization is affected. However, having more than one credit card will neutralize the effects of canceling one card account. Also, keeping the older account open for longer will increase the average age of your account, improving your credit score.
Thus, it is important to keep your payments up to date even before canceling your account to prevent hurting your credit score.
How do I avoid paying the Amex Platinum annual fee?
You can avoid paying the $695 annual fee by canceling or downgrading your Platinum Card. The cardholder will pay cheaper annual fees when using the downgrade options since the Platinum Card carries one of the highest annual fees. Alternatively, the cardholder may choose to open the Amex EveryDay Card, which allows cardholders to earn rewards points at no annual fee.
Therefore, cardholders may pool their rewards points into one Amex card before closing their Platinum Card account.