Dillard's is a well-known retailer that specializes in high-end clothing, accessories, home goods, and beauty items. Customers who spend a lot of money with this retail giant may want to sign up for a store credit card to help them earn rewards points. If you do have one of these cards, you need to know the Dillard's credit card login information and how to pay your bill.
You can access their credit card login page from their home page by clicking Pay Bill/View Credit Account in the black box at the bottom of their home page. It takes just a few minutes to enroll if you have never used the online portal before. You can also pay your bill via phone at 800-232-8489.
For more information on the Dillard's credit card, this breakdown will give you all you need to know.
Dillard's Credit Card Benefits
If you do a lot of shopping at this high-end retailer, it may be worth your while to sign up for one of their credit cards. The money you spend here and around town can be translated into rewards points that you can redeem for discounts on your next purchase. It only makes sense to take advantage of these features if you spend time shopping here extensively.
Their traditional Dillard's credit cards can be spent on items in-store. Cardholders may be classic or they can earn Elite status when they charge more than $2,000. You will earn twice the points on purchases made at your local store, online, through the catalog, or by phone.
If you opt for their American Express cards, you earn even more great benefits. These also come in both Classic and Elite status. Not only do you earn twice the points on in-store or online purchases, but you also earn rewards for shopping at other retailers.
You earn twice the rewards points at gas stations and grocery stores. Additionally, you earn one point for dollars spent at all other locations where American Express is accepted. You also earn cell phone protection, access to presale tickets for popular events, travel offers and upgrades, and enjoy a dedicated customer service line.
There are even more benefits to having any Elite card (whether the store-only card or the American Express version) beyond the points value though. Elite cardholders earn free standard shipping on online orders, gift wrapping for in-store purchases, exclusive bonus point offers, and access to a private shopping event.
Dillard's Credit Card Login
Having a credit card means that you have to be responsible for making your bill payments on time. This helps to boost your credit score and prevents marks against you when you apply for new credit or loans. Most people prefer to manage their account online, as it allows them the most flexibility to make payments whenever they want.
The good news is that the Dillard's credit card login is relatively easy to find. From their home page, you can scroll all the way to the black menu box at the bottom. Here, you will find the option to Pay Bill/View Credit Account.

Alternatively, you can click the link and head over to their login page directly.
If you have never used this service before, you will first need to enroll. This should take no more than a few minutes of your time. You will need to enter your:
Credit card number
Last four digits of the cardmember's social security number
Date of birth
Email address
From here, they will ask you to agree to the terms and conditions. The last screen they will take you to allows you to set up your online profile including a username and password. If you have your credit card handy, it shouldn't take long to make it through the entire process.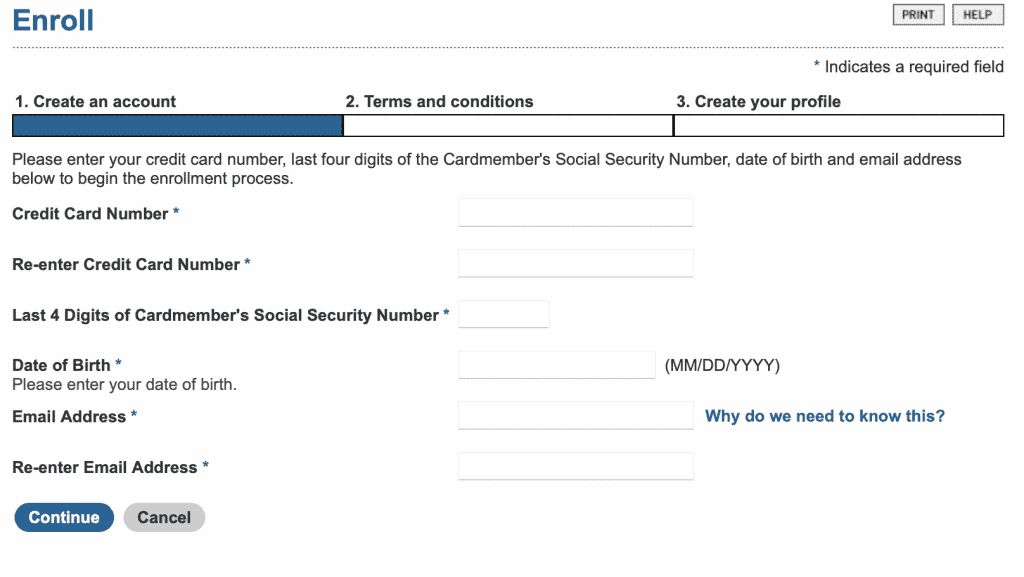 Once you have your account set up, head back to the login page and sign in. From here, it should be fairly easy to follow the prompts and pay your bill online.
Pay Dillard's Credit Card by Phone
If your internet isn't working properly and your bill is due, there is no need to panic. You can still make a payment on your credit card by calling in to their customer service department.
If you want to make a payment, make sure to have your credit card number, bank account number and bank routing number available before you dial in. This will help you to make the fastest payment possible with minimal delays.
The phone number to call is 800-232-8489.
Live representatives are not available 24/7. If you prefer to speak to an actual person, you will need to call during business hours. They are available Monday through Saturday from 7:00 AM to 12:00 AM CST. On Sunday, you can call between 10:00 AM to 8:00 PM CST.
Speaking to a live person is not a necessity for paying your bill though. You can easily take care of this through their automated system as well. If it is inconvenient for you to call in during these hours, you need not worry.
Making an In-Store Payment
Do you need to make a payment today? If your account is due and you need to make a payment quickly, you always have the option of going into the store.
Take a copy of your bill and your credit card along with the cash or check you will use to make a payment.
All you have to do is head to their customer service department and let the customer service representative know that you would like to make a payment. You should also be able to request to make a bill payment at the register when you pay for your new purchases.
Find the location nearest you with their store locator.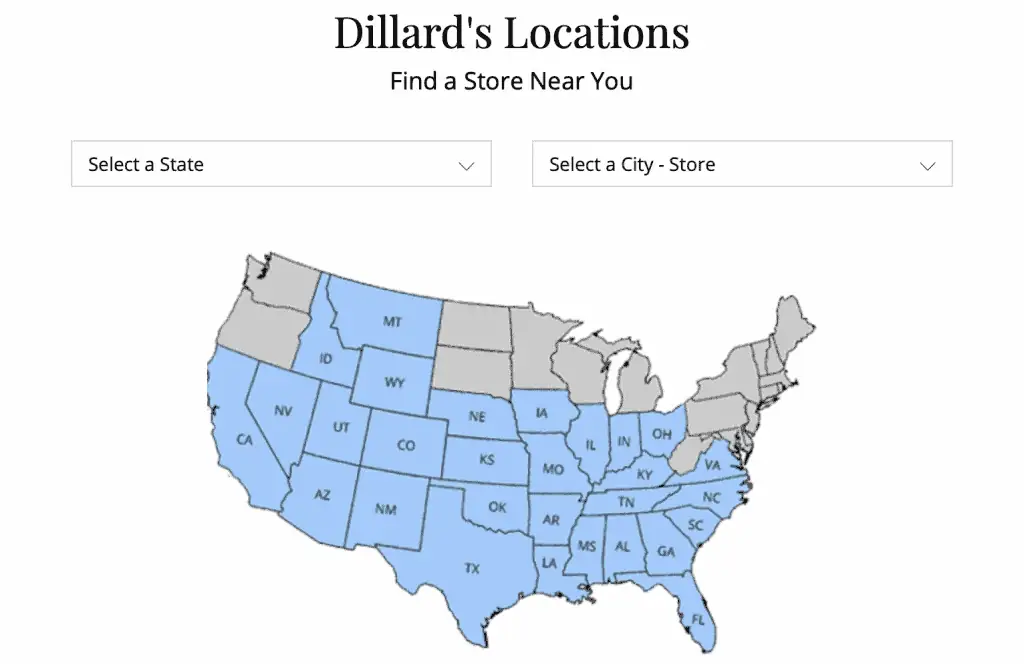 For more information on how to finance an iPhone with bad credit, see our complete guide here.
Dillard's Credit Card Login
There are some serious benefits to opening an account with Dillard's card services. You can earn rewards points, free shipping, and more with one of their cards. All you need to do is manage it responsibly and learn how to use the Dillard's credit card login. No matter how you want to pay your bill, these options will help you to keep current on your account!