In the financial markets, eToro is a well-known broker with millions of clients around the world. The company has been around since 2006 as a CFDs broker and has managed to keep growing with a stellar reputation. But this reputation can be matched by CommSec (Commonwealth Securities), which is one of the leading online brokers in Australia. Commonwealth Bank of Australia operates the brokerage as a subsidiary, and it has been around for over 20 years. We think these two companies are well matched, and an appropriate comparison is warranted. 
| eToro vs CommSec | Winner |
| --- | --- |
| Platform | eToro |
| Fees | eToro |
| Deposit methods | eToro |
| Assets available | CommSec |
| Unique features | Tied |
The sum of this eToro vs CommSec comparison.
Platform ease of use
This content is not intended for US users. eToro USA LLC does not offer CFDs, only real Crypto assets available.
When you are looking for a broker, you should pay attention to the quality and user-friendliness of the trading platform. eToro has always used a web-based platform that can be accessed through a web browser on a PC. There are also accompanying apps for both iOS and Android to use on mobile devices and tablets. eToro Trading is made easy because eToro has combined all features in the same platform for easy access. Market analysis is also possible through many technical tools that can be added while also observing trending market news. The genuinely remarkable feat is that eToro has managed to include all these without making the platform itself cluttered, providing a comfortable trading experience.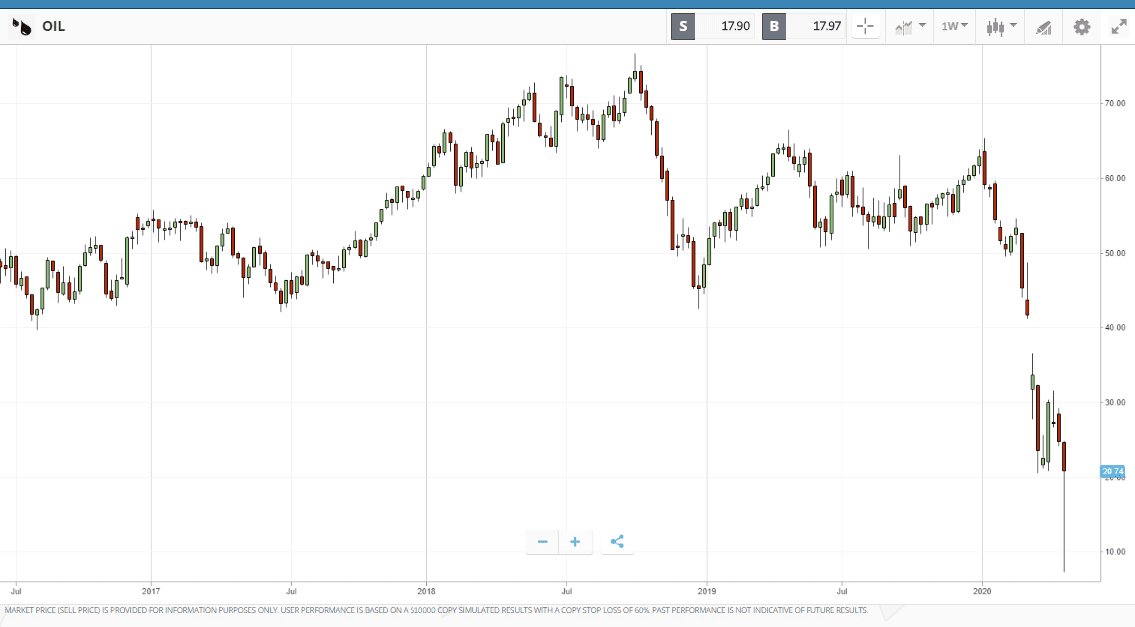 Just like eToro, CommSec also offers a web-based trading platform and mobile apps for download. But perhaps one difference is that CommSec has an additional platform called CommSecIRESS Viewpoint. This additional platform is available to CommSec One members, a category meant for active traders or those with huge investment capital. With CommSecIRESS Viewpoint, traders enjoy more market data and customizability.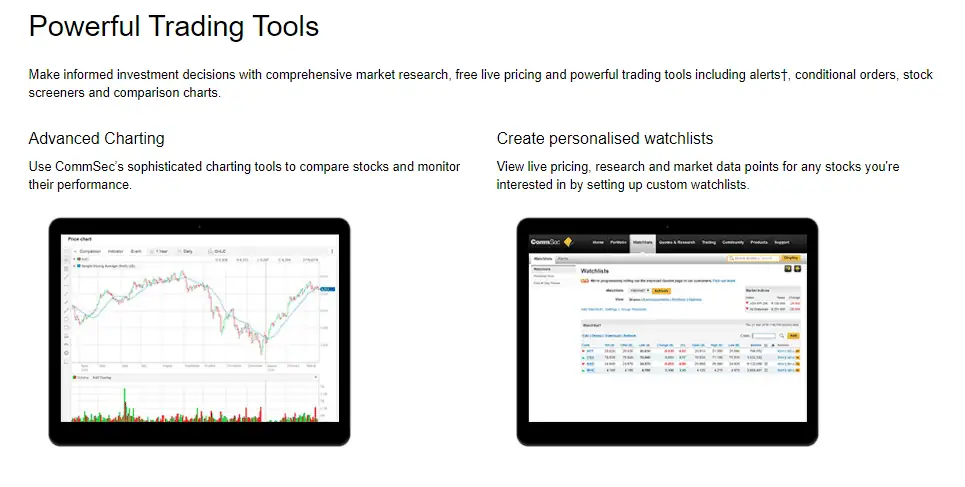 ? Winner: eToro, Although CommSec has an additional platform, it's only meant for specific traders. Meanwhile, eToro offers all the same features despite your capital and a slightly more user-friendly platform. This is why eToro takes this round.
Fees
To make money, eToro relies on the spread it charges on each trade of CFDs. The spread is reasonable considering the market average, and so it can be regarded as affordable. When trading real assets without the benefit of leverage, eToro will not charge any spread, so these trades are almost entirely free.
On the other hand, CommSec has varying charges depending on the asset in question and the market it is in. For instance, trading US stocks attracts a fee of $19.95 for trades up to $5,000, $29.95 for trades up to $10,000 and a rate of 0.31% for trades above $10,000. Assets in other markets like Japan, the UK, or Singapore have even higher charges. There are also other charges, including conversion fees, custody fees, posted trade confirmation fee, and posted statement fees.
? Winner: All in all, it is clear that trading with eToro is far cheaper and thus eToro wins in this category.
Deposit methods
eToro
Bank transfer
Credit Card (Visa, MasterCard, Diners Club, Maestro),
PayPal
Neteller
Skrill
CommSec
? Winner: Clearly, the winner here is eToro.
Available assets
As mentioned earlier, eToro started as a CFDs trader offering derivatives for stocks, commodities, currency pairs, and indices. These are still available for trade today, and the broker has also introduced CFDs for ETFs and cryptocurrencies. Some of these assets like stocks, ETFs, and cryptocurrencies can also be traded for real, meaning you'd actually be owning the asset, so long as you forgo the use of leverage.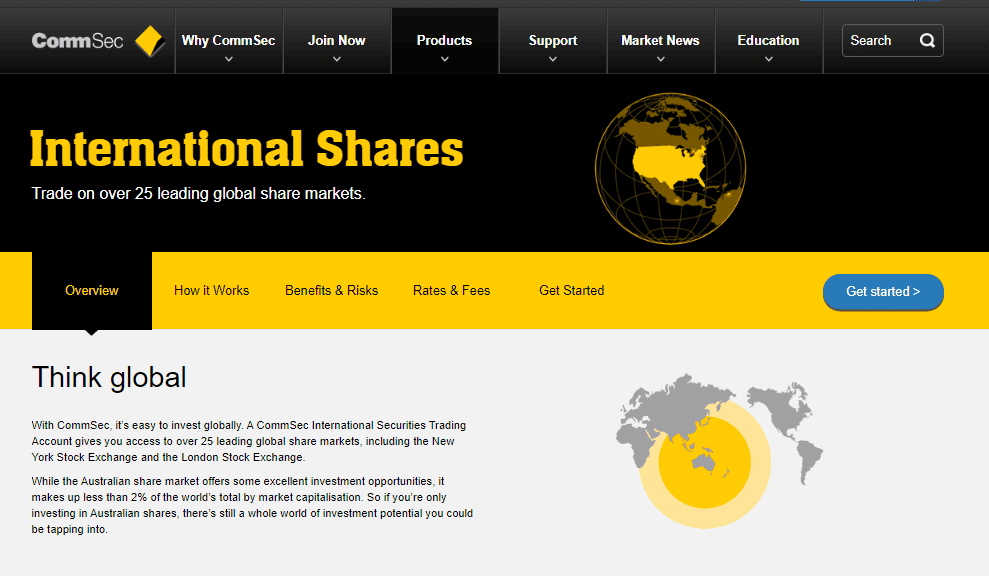 Meanwhile, CommSec offers real trading of shares, options, fixed income securities, ETFs, warrants, cash, and even margin loans. Most of these are mainstream assets for institutional investors, but CommSec can still offer these assets with even a little capital from an individual investor.
? Winner: All in all, CommSec does have a lot more assets than eToro being a multinational company.
Unique features
Perhaps the main factor behind the success of eToro has been social trading. The more people get interested in investment, the more they join social platforms such as eToro, where they can get free trading ideas and copy trades. Today, social trading is prevalent, and eToro is leading the march. CommSec may not have social trading features, but it has an excellent reputation being run by a major Australian bank. This ensures a great trading experience, superior order processing, and accurate market quotes on all assets. For a major investor, this is more important than high leverage, which explains the allure CommSec has on high net worth individuals and institutions.
Considering that each broker has a unique feature, we think that this category is tied.