There are hundreds of financial services companies today that you can use to invest your money. But with such a huge number, the paradox of choice comes into play and it can become difficult to choose one company to use. Fortunately, we have done plenty of research on many companies in the industry, and we think you might want to consider eToro and StashAway for investment.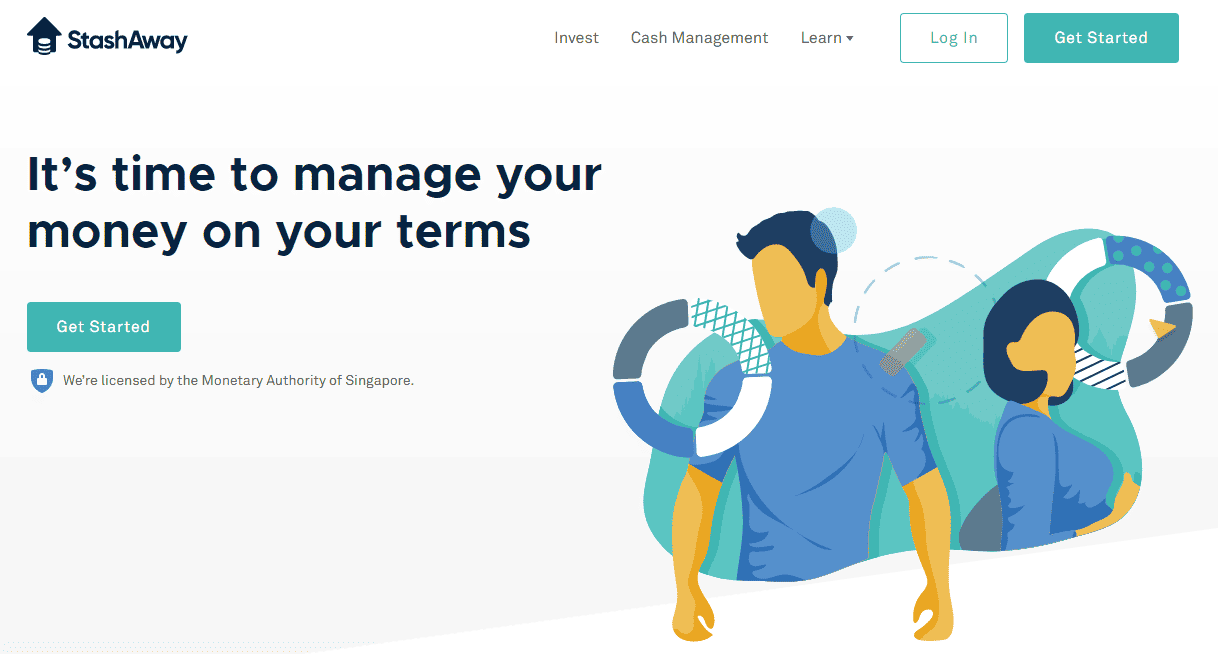 eToro was founded in 2006 in Tel Aviv, but since then the company has spread around the world and now has offices in various countries including Cyprus, the United Kingdom and Australia. eToro also boasts of having over 10 million active customers around the world. StashAway came around a decade later in 2016 from Singapore and now has over 100,000 clients. Both of these companies are excellent, and the best way to understand this is by analyzing specific services.
Platform ease of use
This content is not intended for US users. eToro USA LLC does not offer CFDs, only real Crypto assets available.
All the investment and trading you do on eToro is either done on the web-based platform or mobile app. Because eToro has been in the business for a long time, these trading apps have been perfected to be simple to understand yet powerful enough to perform all commands you would need. On either the web-based platform, you can see price charts and use technical tools to analyze the markets and place orders at market prices or as pending orders. At the same time, you can use eToro to invest money using CopyPortfolios. This is a feature offered by eToro where your investment capital is invested in a basket of assets. You get to choose which basket to invest in based on your risk appetite and previous performance of the portfolio.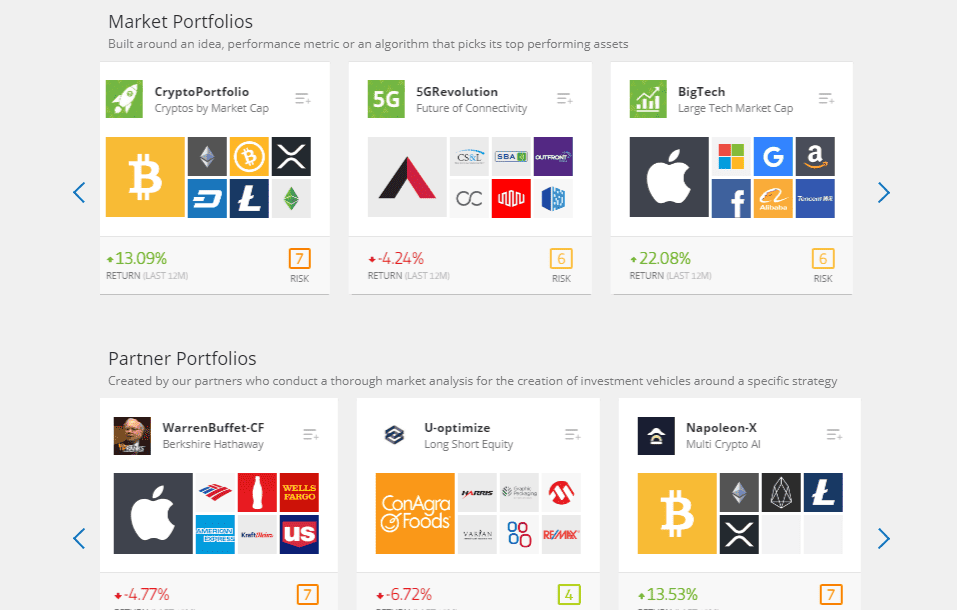 Unlike eToro, StashAway is not meant for active day-to-day trading as it is more of an investment platform. When you sign up to StashAway, you will be guided through a series of steps where you declare your investment goals and the amount you would like to invest. Based on this information, StashAway will recommend various investment options that suit your end target. The company does provide a web platform and mobile apps from which you can see the performance of your investments and make any changes you want. This platform is even easier to use because it is only a matter of matching funds to the various investments provided by the company.
Therefore, the winner is StashAway for having a simpler, more direct platform for investment.
Fees
When trading or investing in eToro, the charges are calculated as the spread on each asset. A spread is the difference between the ask and bid price, which is usually a negligible difference. Because CopyPortfolios are offered by eToro for combining assets offered by eToro, there is no additional cost when investing in CopyPortfolios. All charges are calculated on each asset within the portfolio, which is different from other funds with an annual management fee.
Speaking of annual fee, StashAway has a management fee of between 0.2% and 0.8% with an additional 0.2% charged by the ETF managers. When compared to other investments, this is a low fee to pay for excellent investment services where the fees are much higher.
All things considered, this category is tied because the fees are pretty much equal.
Deposit methods
eToro
Bank transfer
Credit Card (Visa, MasterCard, Diners Club, Maestro),
PayPal
Neteller
Skrill
StashAway
Winner is clearly eToro
Available assets
eToro offers a huge variety of assets to trade including Forex pairs, stocks, indices, ETFs, commodities and even cryptocurrencies. These assets can all be included into a single portfolio to hedge against risk and match your investment goal. However, StashAway only invests in ETFs that include either bonds, equities or both depending on the investment goal.
For this reason, eToro is much better and takes this category.
Special features
You may know eToro because of its social trading features because it has the largest community of traders in the world. This allows you to learn from other traders, share ideas and even copy trades. StashAway's main feature is that it has qualified personnel who manage the funds to ensure the highest returns. All of the company's team members have experience in the financial industry and thus can ensure consistent returns throughout.
That being said, eToro still wins because some investments are a lot more profitable.