Chime is a wonderful app for managing your money. You can send money to several other apps and banks and even make deposits directly from your own bank. Part of what makes Chime so useful is the card you get with your account. You can fund your card from many sources and spend that money on a single form of payment, your Chime card. However, since this isn't a standard bank, we've put together this Chime activate card guide. Here we'll cover the three ways in which you can activate your Chime card and answer any potential questions you might have about the process. Our summary of the process is as follows.
There are three ways to activate your Chime card. The first is by logging into the official Chime website and following the instructions. The second is through the Chime activation number on the phone. Finally, the third is through the Chime app itself, which is definitely the easier of the three options.
How to Activate Your Chime Card Online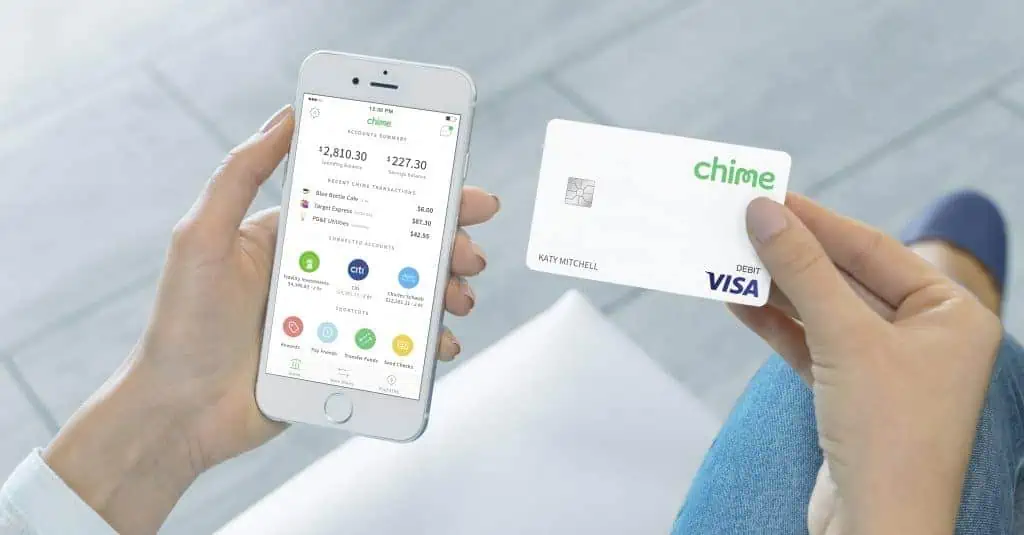 Log into the Chime website using your account details
Locate your card in the list of accounts
Enter the required details to activate your card
To activate your Chime card online, you need to head to the official Chime website, Chime.com. Once there, you need to click on the 'login' button, which is located on the top-right hand side of the screen.
You will need to log into your account using your username and password. These will be the same details you used to set up your Chime account via the app. If you've forgotten what they are, you can use the website's forgotten password feature to recover them both and log in.
Once you've logged into your account, you need to navigate to your Chime card. It will be displayed alongside your Chime bank account. Once you select it, there will be a few steps to go through to activate it successfully.
These steps will use data that's present on your Chime card. As a result, you need to have your Chime card to hand when activating it. Some of the data required includes:
Your name and address
The long card number across the front of the card
The last 3 digits on the back of the card
When you have completed all of these steps, the card will be set up and ready to use. You'll be able to take it to any store or ATM and use it like any other bank card.
Keep an eye on the number associated with your account, and the email address, because Chime will most likely send you a confirmation of activation to one or both of them. If you're worried about whether your card is activated, look out for this confirmation. If it doesn't arrive, you can always try getting in touch through their helpline.
How to Activate Your Chime Card by Phone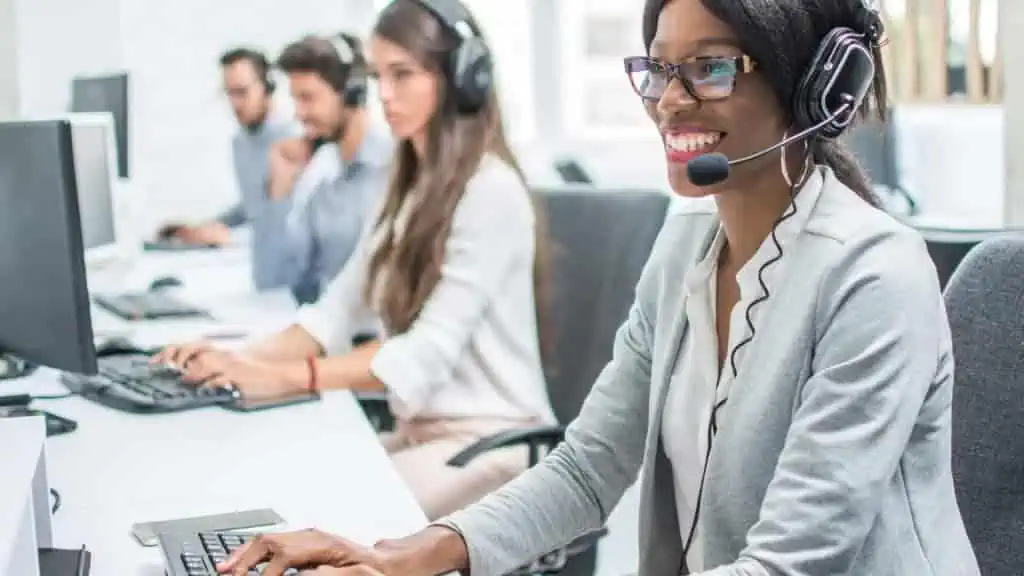 If you want to use this method, then you need to call Chime's customer helpline on 0844-244-6363. Someone at Chime will be able to answer and help you with your request. They are available between 6 am and 10 pm CST Monday to Friday, and 7 am to 9 pm CST Saturday and Sunday.
While activating your Chime card by phone is easy, we wouldn't say it's the easiest method since it involves at least one other person. For those who may not be able to use an app or the internet, this is the best method of contacting Chime. Elderly relatives may prefer it because they know it better, so bear this in mind if you're activating a card on behalf of a family member.
The member of staff who answers your call will take you through the process of activating your card. This could take around 30 minutes, but you'll be sure your card is active once you're through. The details you will need to have to hand when calling Chime are:
Name and address associated with the account
Social Security number
Chime account information
The long card number on the front of your Chime card
Chime's employee will advise you when your card is active. As long as you follow their instructions, your card will be activated whilst you are on the phone with them.
How to Activate Your Chime Card in the App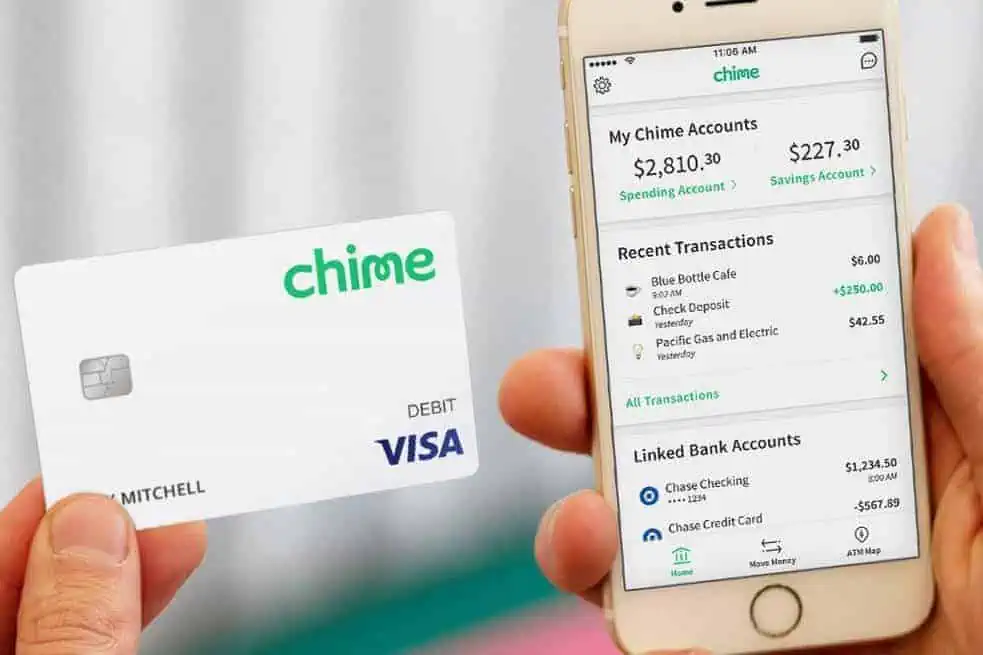 Log into the Chime app
Click 'yes' on the pop up asking about activating your card
Enter your card details
Enter the verification code
Await Chime's automated message of confirmation
The final method through which you can activate your Chime card is our preferred method, the app. Chime is a banking app designed to be your port of call for everything related to the company and your money. That's why it's so easy to use.
To set up your card through the app, open it up and log into your account. If you have been sent your card in the mail, the app should show you a popup asking if you'd like to activate it. Click 'Yes' on this popup.
Now the app will ask you for all of the details on your card. You need to have the card to hand to do this. Enter the information required, including the long card number across the front and the last 3 digits on the back of the card.
Bear in mind that you may be asked for additional information at this point. It doesn't happen with every user, but Chime is a banking application, and some users will have to enter some additional forms of identification. These may include your Social Security Number, name, address, and other details linked to your account. Don't be alarmed if you are asked for these details. They're just part of the checks that Chime has in place to protect their users' money.
Once all of the requested information has been provided, the app will send a verification code to your registered phone number. When you receive this, type it into the text field in the app.
Now the Chime app will process the activation. When this is complete, you'll get another message telling you that your card has been activated and is ready to use.
Conclusion
When it comes to activating your Chime card, the easiest method is definitely using the app itself. It was built to be your port of call with the company, so there's no reason to lean on any other aspect unless you really have to. The activation process is easy to understand and incredibly user-friendly. You should have no trouble activating your card in less than 5 minutes.
With that said, not everyone can use an app. That's why Chime has an online and phone facility for users to contact them in a way that they feel most comfortable. Online is the fastest form of activation out of these two, but even phoning the company and talking to someone there will see you activate your card in under 30 minutes.
If you're looking for a bank that does things the easy way, Chime is definitely it. Everything, from the way they handle deposits and transfers between other banking applications, to user-to-user transfers and card payments, is streamlined. Managing your money is a breeze with this app.
Now that you've activated your card, you can use it as a regular bank card. You are even privileged to take a loan directly to your chime account.