Did you know a large group of investors or people is looking for the answer on how to buy stocks in Clubhouse App? This new and innovative voice chat-based app has made waves in the tech world. However, the social media app is in beta, and users still need to get an invite to join the app.
If you're looking for ways to buy stocks in the Clubhouse app, it is not currently available on any trading applications. It can include SoFi, Robinhood, Webull, or Cash app investing. Investing in Clubhouse requires you to go through or use the private capital market.
If you're interested in buying stocks in this rapidly growing app, here is everything you need to know about it.
What is Clubhouse?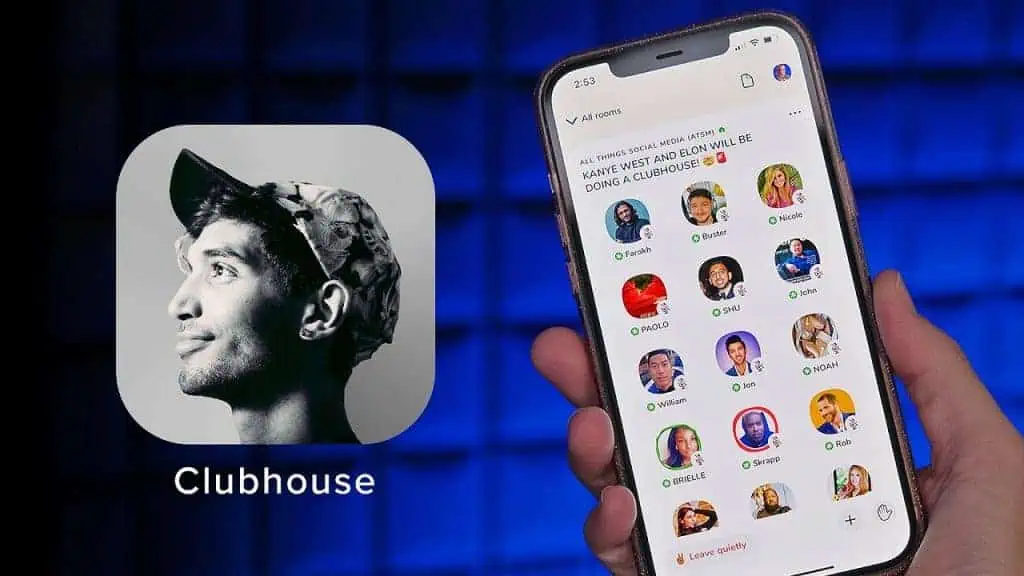 Clubhouse, aside from being a scrumptious sandwich, is a new social media application. Introduced in 2020, it is an audio-only platform. There is no need to scroll through the text pages as users can join the pre-built clubhouses and audio rooms.
If you join the clubhouse, you can listen to or join the discussion on a specific topic on the app. It is more like a "podcast setup, where members take turns to speak about the topic. In fact, Clubhouse has rooms where industry leaders, business experts, and celebrities host or hold the discussions.
The voice chat-based app provides people or members a platform for a fruitful and intimate discussion space. It is different from the toxic cesspool that comes with engaging in Facebook or Twitter comments.
As specific speakers lead the discussion on the Clubhouse app, it is more like an online live conference for people. The idea of inventing an app like clubhouse seems to accommodate millions of individuals. It targets people who are stuck in the houses and long for human contact beyond email or text message.
The high demand and popularity of Clubhouse app increase the chances of its stock coming soon.
Who Invests in Clubhouse?
Many investors line up to buy a piece of this audio-based app. And that sends its valuation and demands skyward. The Clubhouse app has received funds from venture companies like Kortschak Investments, and Andreessen Horowitz.
Does Clubhouse Make Money?
Before you find out how to buy stocks in the Clubhouse app, make sure you check its sustainability. Like Twitter and Facebook, the voice video chat is free-to-use. But it doesn't sell online ads (in which users pay by viewing ads indirectly) or make serious revenue.
Although, it's user base will be it's worth since they'll start earning a lot of money once they start to monetize that user base.
How to buy Stocks in Clubhouse
As mentioned above, the option of buying stocks in the Clubhouse app is currently unavailable. It is because the company behind Clubhouse is not yet public and therefore has no ticker.
Clubhouse is a private company. The app's parent company known as "Alpha Exploration Corporation" owns it.
Rohan Seth and Paul Davison were the founders who launched the company in 2020.
Many venture capital companies took an instant shining to the application. With an initial investing round, they bring in the Andreessen Horowitz (Silicon Valley investment firm) that specializes in tech startups.
The early investments of Andreessen Horowitz include the renowned tech industry names. These include Coinbase, Twitter, Github, PagerDuyty, and Lyft. It has recently invested more than $15 million in the soon-to-launch videogame IPO for a giant company like Roblox.
Expert traders and market leaders expect Clubhouse to become a publicly traded stock. However. the firm is still in an infancy phase. It has yet to gain full traction. Though the recent valuation of the firm at the end of this year crossed $1 billion, it still has to go a long way.
Joining Clubhouse App
Unfortunately, joining Clubhouse app fast is little difficult. It can only happen if you get an invitation from the existing members. Only an existing member of the app can send an invitation. However, there is only small number of people (two million) who are part of the app.
Furthermore, the Clubhouse app sends invitations to influencers and celebrities. Therefore, this exclusivity of getting membership makes the application even more desirable. As the app works with only iOS, people with Apple device can use it.
Other than this, joining the exclusive clubhouse needs people to wait for the invitation until the company makes the app widely available. The rising demand for this vital membership has caused the market to develop in a platform. It is the place where current members sell their account on Reddit, Craigslist, and eBay for $100 or upwards.
The app has not officially commented on the members selling accounts. But the high demand has surely made the whole scenario thrilling. It has contributed $1 billion valuation for the stocks of Clubhouse app.
Rising Demand of the Clubhouse App
Clubhouse app has created a buzz and high membership demand around social media. Plus, the interesting figures like Elon Musk – CEO Tesla have also played a role in bringing the app to the mainstream conversation.
There are more celebrities and known personalities that use the platform to approach or reach out to public . The list includes, Oprah Winfrey, rapper Drake, comedians Chris Rock, Tiffany Haddish, Kevin Har, Ashton Kutcher, and Kanye West.
There is a group of Hollywood influencers using Clubhouse app and shedding spotlight on it. It is still vague at what capacity the artists use Clubhouse. However, it opens the doors to things like, performances, concerts and intimate fan gatherings. It could all help to monetize the application that will definitely be beneficial for a Clubhouse stock.
Summing Up
If you want to know how to buy stocks in Clubhouse App, seeing the tickers $CMGR on the market may confuse you. But, there is another Clubhouse investor's trade on the stock exchange. It is basically a venture capital company and opposed to the new social media platform. So as you're not able to buy or trade the Clubhouse app, you have an option to trade $CMGR capital firm.