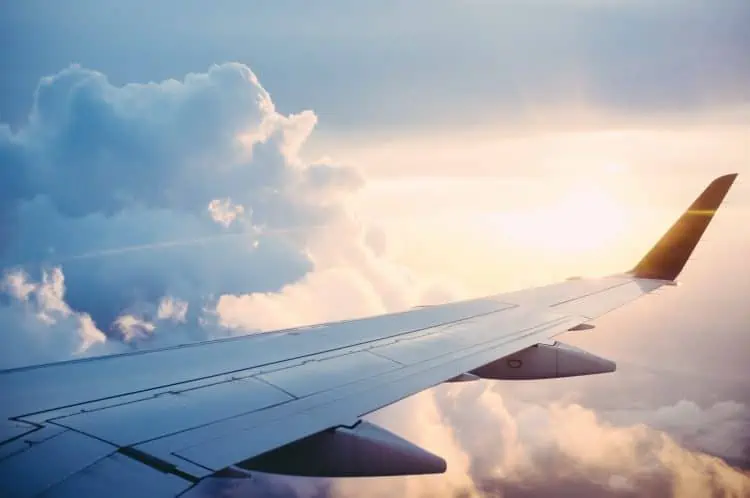 Nowadays, you can find cheap flights on a variety of different websites. The problem is that some of these sites are better and more user-friendly than others.
If you are looking for a way to find the cheapest flights to your destination, check out our comparison of some of the best affordable travel sites.
1. Agoda
If you decide to use Agoda to find your cheap airline flight, you should already be a seasoned traveler since this site offers far fewer trips than most of the other sites mentioned here.
Possessing an excellent reputation with those who use it regularly, Agoda searches hundreds of travel sites to compare flights and find the best deal. However, it can sometimes be slightly tricky to navigate since it does have you going back and forth much more often than other sites.
Yet, with 20 million reviews of mostly satisfied customers, Agoda can be helpful if you know what you're looking for and how the cheap airline ticket process works.
2. CheapOair
First of all, you have to love any site named CheapOair. Once you get past the catchy name, you'll find a site that is fun to use, has helpful information and comes through in helping you get the 'cheapo' airline ticket you desire.
Using its search engine, you'll be able to search results based on your preferred airline if you wish, making your search much quicker.
Also, if you sign up as a member of CheapOair, you get regular access to promo codes that save you money on fees, which many people find can quickly add up to increased savings.
Like other sites, you can scan the site's QR code to install an app. But unlike many other sites, CheapOair also features airport maps, which can keep you from getting lost in airports that are getting bigger by the day.
3. Expedia
Expedia is one of the first travel sites that debuted in 1996 and is still popular today.
Expedia lets you enter your cellphone number to receive a downloadable link for its app. You can use this to get even more deals to save money once you arrive at your destination.
Easy to search and understand, Expedia also offers lots of great information on finding the cheapest flights, such as the cheapest days and months to fly, which day of the week is the best to buy your ticket, and much more.
4. Google Flights
Since you search for everything else on Google, it only makes sense that you use Google Flights to find cheap airfare, too. Extremely thorough and fast, you'll likely find what you need on this site quicker than you will anywhere else.
Like some other travel sites, it already has your nearest airport loaded up when you arrive for your search. But unlike other sites, Google Flights has an interactive map that shows your flight path, detailed information on ticket costs and flight times, and information about things to do, hotels, car rentals, and more for wherever you wish to go.
5. Hopper
When you use Hopper to book flights, you may feel as though you are trying to decide whether to buy or sell stocks. By comparing airline flight prices much like stockbrokers compare stock prices, Hopper constantly analyzes millions or even billions of prices each day. Doing so predicts how prices may change and thus will send you price alerts as to whether it suggests you buy your ticket now or wait until the savings are even better.
Saving you up to 40% on ticket prices, Hopper will send you instant alerts about cheap airline flights through its app, giving you the chance to get the best flight deal before others beat you to it.
6. Hotwire
Laying everything out right in front of you from the moment you arrive on its website, Hotwire specializes in helping you find great deals on last-minute flights. Saving you as much as 40% on ticket prices, you can narrow your search based on the airline, departure time, number of stops, travel dates, or other criteria.
Should you not be bound to any particular schedule, Hotwire features its Hot Rate Flights. If you opt for this, it's like taking a shot in the dark in that you won't know which airline you're flying or your exact flight time until after you've booked your flight. But on the plus side, you'll get an incredibly low price.
7. Kayak
Searching hundreds of airline ticket sites in the blink of an eye, Kayak is known for being very fast and helping to find the cheapest flights you'll ever encounter when seeking a plane ticket to anywhere in the world.
If you want even better deals offered only to its members, you can become a Kayak member by simply submitting your email address or signing in with your Google account. Once you do, you'll be eligible for private deals and personalized recommendations, both of which can give you even more savings.
Conveniently laid out, you can immediately search for flights to and from New York and other cities worldwide. Should you have any questions during your search, the site has an excellent FAQ section.
8. Momondo
Free to use with no hidden charges or fees, Momondo gives other travel sites a run for its money.
Whether you're traveling economy, first-class, or somewhere between, this site lets you find cheap flights fast. Allowing you to compare deals from more than 900 different travel sites, Momondo gives you booking flexibility with no change fees.
If taking adventures is part of the life you're making for yourself, or you're just not sure where you want to go, the site features trending cities and countries, along with detailed flight information about each.
Whether you're considering Seattle, Frankfurt, Tokyo, or other destinations, Momondo gives you lots of helpful information quickly and easily.
9. Orbitz
Very similar to Expedia, Orbitz is easy to understand and navigate. If you're on a budget, Orbitz has a specific section for plane tickets under $199.
When you sign up to become an Orbitz member, you can get insider prices that will save you money on your airline tickets, hotel reservations, and car rentals. Also, if you're a member, you earn what is known as Orbucks travel rewards, which you can use for discounts at whatever destination you choose. The site even shows you specific hotels where you can use your Orbucks, how much you'll save, and more.
Additionally, should you get an airline ticket and then need to change or cancel your trip, Orbitz has a section where you can make updates, track refunds, or use a credit or coupon for a new trip booking.
10. Priceline
When you are ready to name your price for an airline ticket, go to Priceline and enter what you hope will be the winning bid. Since airlines don't like empty seats, this gives you the chance to cash in.
Once you're on Priceline, get your travel details laid out, enter the flight details on the website, and submit your bid with your credit card information. If you win, you will be notified your tickets have been booked and your credit card has been charged. However, you can only submit one bid every 24 hours per flight, so keep this in mind.
11. Scott's Cheap Flights
Should you be in the market to get cheap airline flights to various worldwide destinations that may save you as much as 90%, join Scott's Cheap Flights. Offering Premium and Elite membership options, you can try the Premium free for 14 days or use the limited version of the site for free.
As for how you can save 90% off your flight, Scott's Cheap Flights specializes in finding what is known in the airline industry as "mistake fares," meaning the airline messed up along the way. As an example of this, Scott's Cheap Flights found a mistake for a flight to Santiago, resulting in the ticket price dropping from $1,200 to an astounding $61.
12. Skiplagged
When you're looking for cheap airline flights, see what you can find with Skiplagged. Along with showing you hidden-city ticketing trips, it also has an excellent tool that lets you compare its deals with what you can find on other sites such as Expedia, Kayak, and many others.
Though the site sometimes takes a bit longer to navigate, you may find you get lower ticket prices than you thought possible.
13. Skyscanner
Working with over 1,200 travel providers, Skyscanner offers a neat feature. Once you arrive on the website, its search tool already has your nearest airport loaded and shows possible departure and return dates, all of which can help to speed up your search for a cheap flight.
Easy to navigate, the main page also shows you the best deals from your location to various destinations such as Cancun, London, San Juan, or Maui.
Perhaps the simplest of sites to use, Skyscanner gives you every expense upfront, is very detailed about COVID or other travel restrictions in place at your destination and has excellent graphics as a bonus.
14. Southwest Airlines
Southwest Airlines is one of the few airlines that doesn't aggregate with third-party sites, meaning you will have to book with them directly, but it's usually worth your while. With low fares and free checked bags, it's one of the most popular airlines to travel with.
If you are looking for a job in the travel industry, they also have one of the best reputations and offer the highest pay. As a Southwest Airlines staff member, you can get free unlimited travel privileges for yourself and eligible family members.
15. Swoop
When you want to find the cheapest flights out of Canada and to various destinations in the U.S. or abroad, consider using Swoop.
User-friendly for novices or beginners, it lets you select your departing and destination airport as well as your depart date, an optional return date, and how many people will be traveling with you.
Once you hit "search," your results come up quickly and are easy to understand. Best of all, it also has tabs for My Bookings and Flight Status, both of which help you keep track of every detail of your flight.
In Conclusion
When it comes to finding the cheapest flights to your destination, you need to use the right tools. These sites are a great place to start your next vacation or business trip off right – and for the right price.
This post originally appeared on Savoteur.
Amanda runs the blog My Life I Guess. In 2012, she found herself in a pretty serious work/life "UN-balance" after her dream job had turned into a complete nightmare. She says, "Everything I had worked hard for was falling apart." She started blogging about what she was going through. What it was really like being unemployed. How she struggled for nearly 3 years to find a full-time job. What working a minimum wage job in her 30s did to her mental health. And what all that meant to her finances. As it turns out, many of these stories resonated with her readers as well. So she kept writing. She offers her thoughts on career, health and well-being, life on a budget, and much more.