A hedge fund isn't the easiest business to start. There are a lot of legal loopholes that you need to jump through. Then there's also the consideration of how much money you need to start the business up. Even the state in which you start the business can have consequences further down the line. That's why we've put together this guide on how to start a hedge fund in the USA. Here we've covered everything you need to know to get your hedge fund business off the ground.
The US has some of the friendliest tax and regulatory environments in which to start a hedge fund. To set the business up, you need first to file the articles of incorporation. Then, the hedge fund's bylaws must be written up, and the company has to be registered as an investment advisor and its representatives. Next, you need to register with the SEC and ensure the business complies with consumer protection provisions. Finally, you have to market the hedge fund to potential investors, at which point you can begin operating.
There are quite a few steps to setting up a hedge fund, so we've broken down this guide into steps.
We've also included some helpful tips about setting up a hedge fund.
1. File the Hedge Fund's Articles of Incorporation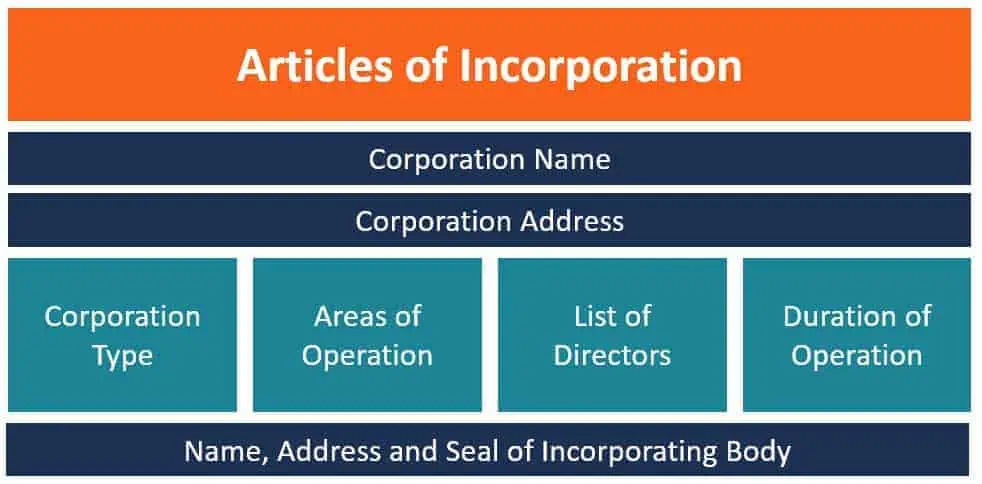 When starting a hedge fund in the US, there are two corporations that must be formed. These are the hedge fund itself and the hedge fund's investment manager. The two most common types of corporations to create are an LP (Limited Partnership) or an LLC (Limited Liability Corporation).
A General Investment Manager differs from a hedge fund because it can be set up as any business type. It's flexible, and the best-suited business type is what's often chosen by the individual themselves.
The most common setup for a hedge fund is as a Limited Partnership, with an investment advisor as the primary partner. The secondary partner is usually an incorporated group of investors.
Regarding the business' structure, it's best to contact the Secretary of State in the state in which you plan to set the hedge fund up. Even though the location may not be the same, most hedge funds are incorporated in Delaware. The state has extremely business-friendly laws, which is perfect for those who don't know how to start a hedge fund in the USA. We've included a section in this article on the best state in which to start your hedge fund below.
With the above out of the way, it's time to decide on a name for your hedge fund. Once you have this, you can begin completing all the legal paperwork under the company's legal name. The first thing you should do with that name is to apply for a FEIN (Federal Employer Identification Number). You can apply for this online through the IRS website for free. You can also fill out an IRSN form SS-4 to get your FEIN.
This number can now then be used to fill out the chosen state's articles of incorporation. In the US, you can form a company quickly in this way, and without a lot of money.
2. Write Your Hedge Fund's Corporate Bylaws
The amount of documentation you need to create for your hedge fund depends on the strategy the company plans to use. As a minimum, you should write up the company's bylaws with a mission statement. An ethical code of conduct is also essential, as well as an advisor portfolio management agreement, a compliance manual, and a manual for supervisory procedures. You'll need these to move forward and register with the SEC in a later step.
3. Register the Hedge Fund as an Investment Advisor
If you're establishing the hedge fund as a Limited Partnership, as most hedge funds are, then you'll need to register it as an investment advisor. To do this, you must visit the Investment Advisor Registration Depository website. It's a free process, so you still don't need to pay out a lot of cash just yet.
This will make your hedge fund a Registered Investment Advisor. These entities advise high-net-worth individuals about how to invest their wealth and manage their wealth portfolios. Registered Investment Advisors have a fiduciary duty to their clients. This means that they must always provide investment advice that is in their client's best interest.
4. Now Register the Hedge Fund's Representatives as an Investment Advisor
This next stage in how to start a hedge fund in the USA is similar to the last one. Since the hedge fund will be registered as what is known as an 'ongoing concern,' it's likely that some of the company's representatives will need to register with the US SEC (Securities and Exchange Commission). This is a requirement if the hedge fund is going to have 15 or more investors.
These representatives can register the same way you registered the hedge fund, through the Investment Advisor Registration Depository website. The Secretary of State for the incorporation state will advise on any other requirements, should there be any.
Representatives must take a FINRA (Financial Industry Regulatory Authority) Series 65 Regulatory Exam. This is designed to test a representative's understanding of security ethics, laws, and practices. The exam is free to take, and after completing it the representatives will be licensed investment advisors within the state.
5. Register the Hedge Fund Offering With the SEC
The next step is to register the hedge fund with the SEC. To do this, you'll need to complete an SEC Form D. Unlike the other registrations we've mentioned in this guide. You'll need to complete one of these forms for each state the hedge fund will operate in.
This registration will name the key partners in the company. It will also highlight the key investors that the company intends to market to as part of its strategy to investment.
6. Ensure the Hedge Fund Complies With Consumer Protection Provisions
Hedge fund managers are subject to reporting and registration requirements. If the investment manager has control of less than $25 million in investments, then they are not eligible for SEC registration. Instead, they're subject to the laws of the state that the hedge fund was incorporated in.
Any advisers who register in their home state will be able to avoid SEC registration until they are in control of $100 million. At that point, the managers need to complete a Form ADV. This contains basic information about the hedge fund's owners and any affiliates. It will also note any activities that might be a cause for conflict of interests between the company and clients. Any information about disciplinary procedures, and any private funds that the manager is in control of, should also be noted.
Should the manager register with the SEC as an investment advisor, any representatives need to complete an SEC Form PF. However, this is only necessary if the company is in control of $150 million or more. This is a document that has a fee attached to it, roughly $150, and goes into a lot of detail about the hedge fund's investments.
When your hedge fund is handling this amount of investments, it's best to have an experienced hedge fund lawyer by your side. They can help you avoid missing any documents and ensure the company is operating legally. A lawyer is also an investment in the company's outward appearance. Showing this level of investment in your own company will make it far more appealing to potential investors.
7. Market Your Hedge Fund to Potential Investors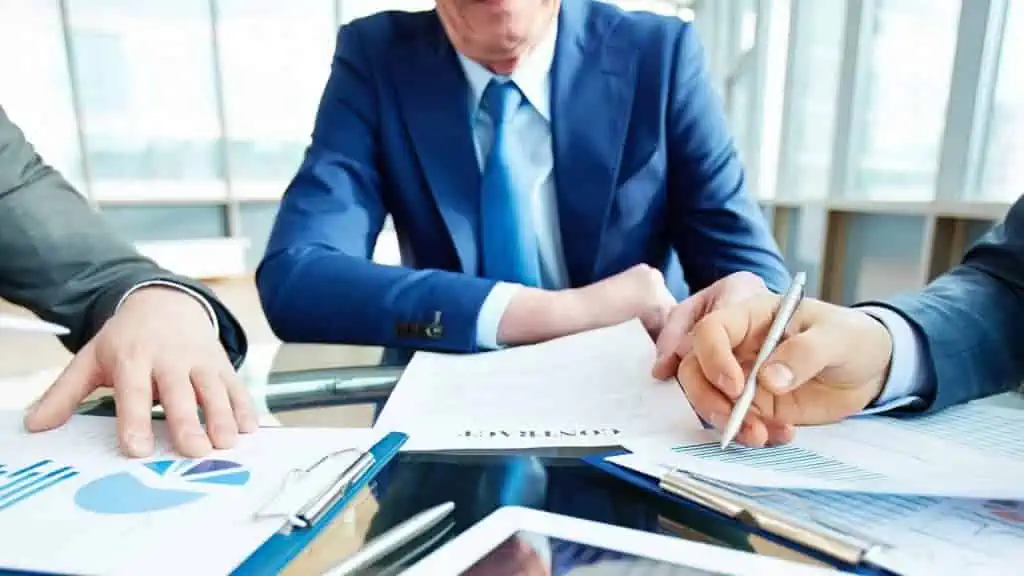 The JOBS Act (Jumpstart Our Business Startups Act) of 2012 has changed hedge fund marketing rules. Don't worry though. Hedge fund managers have more flexibility now to market their hedge funds.
Under Rule 506(b), Securities Act of 1933, a hedge fund can be marketed legally to investors that satisfy certain sophistication standards. They can also be marketed to the general public, as long as all purchasers are accredited investors, and other conditions under Rule 506(c), Securities Act of 1933 are met.
That's the end of our guide for how to start a hedge fund in the USA. But we also have some tips to help you out a bit more.
Best State to Start a Hedge Fund in
Many in the industry agree that Delaware is the best place to start a hedge fund in the US. Their laws and rules around tax are far more business-friendly than most other states. The state's business environment is also generally better and more accommodating to those looking to start a hedge fund. As we've mentioned above, you can incorporate the business in Delaware regardless of where it will be operating.
How Much Money do you Need to Start a Hedge Fund?
However, starting a hedge fund can be done with as little as $40,000, though the average is between $75,000 and $100,000. To live off a hedge fund, it's recommended that you have at least $3 million per year for running costs. Initial start-up costs are always higher for businesses, but the running costs will drop over the first few years as you pick up investors and get the ball rolling.
The Definition of a Hedge Fund
You wouldn't be reading this guide if you didn't already have some idea of what a hedge fund is. To ensure you know exactly what this type of company is though, we've outlined all the details here.
A hedge fund is any type of private investment company that operates under particular exemptions from registration requirements, under the Investment Company Act of 1940 and the Securities Act of 1933.
With these exemptions, it's far easier for someone to start a hedge fund than it is to start an investment firm managing much more highly regulated investment options. For example, a mutual fund. The hedge fund industry has boomed because of the more relaxed restrictions they face. This is probably why you're considering starting one, and reading this guide is the first step.
Conclusion
Starting a hedge fund in the USA isn't as easy as starting up a smaller business. But with no risk comes no reward. Here, we've guided you through all of the forms and registrations that you need to complete so that you can start a hedge fund legally. The only thing to be done now is raise to your capital, complete everything outlined in this guide, and start marketing to investors. Just make sure you have that starting capital lined up first.