Esports is still a "strange" concept for a lot of people. Sitting around watching people playing video games is not the traditional definition of entertainment. Nevertheless, Esports has become one of the hottest topics, especially with the younger generations. This has brought more and more investors to the industry, therefore we've put together this article for you to understand how to invest in Esports.
The first method of investing in Esports is through publicly traded stocks, such as Activision Blizzard (ATVI), Tencent Holding (TCEHY), and Electronic Arts (EA). The second method is with mutual funds and exchange-traded funds like NERD Esports ETF.
The Esports industry is entering a new and critical phase. Since 2013, the venture investment in Esports has skyrocketed, mostly due to technological evolution. At this moment, streaming platforms such as YouTube and Twitch have more views (in the Esports segment) than the NHL. What once was $493 million in 2016 has now been predicted as $2.96 billion by 2021 in revenue. Therefore, Esports stocks are now on every investor's radar, despite not being a traditional form of investing. Let's take a look at the best ways to invest in this digital sector.
How it all started
Esports are professional video game tournaments. Short for "electronic sports," Esports transformed online gaming into a spectator sport. It all started with StarCraft. This computer game built what is now an electronic sport, raising popularity and a professional circuit in many parts of the world, particularly the U.S. and East Asia.
Even though called "Esports," the most notable games in this industry don't include traditional forms of sports. There is still, of course, massive popularity around games like NBA2K and FIFA, but the game style that quickly dominated this market was the team-based combat-style games, such as League of Legends, Counter-Strike, and Dota.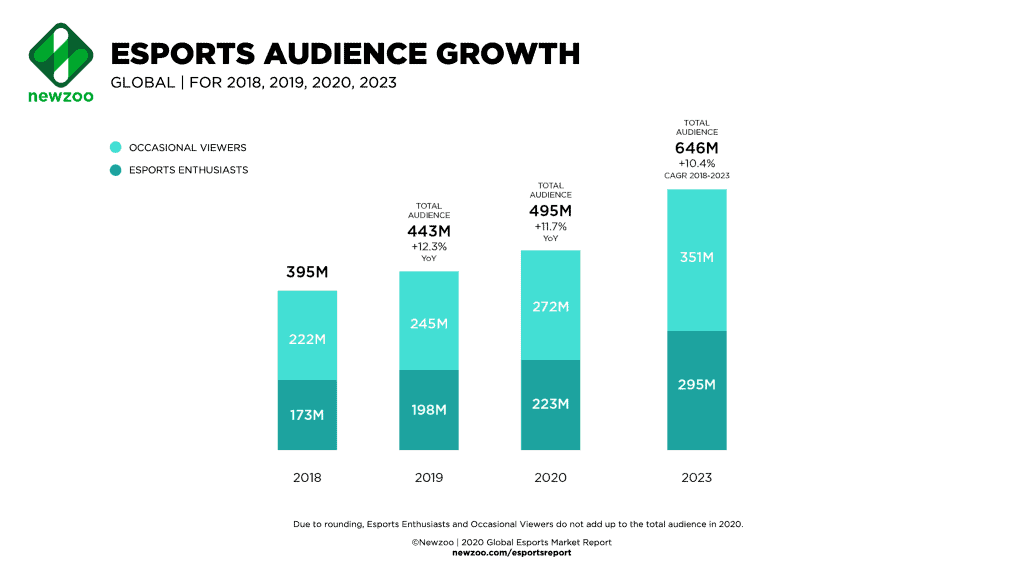 Since then, millions of fans worldwide have watched their favorite teams or gamers compete in real-time on platforms like Youtube and Twitch. Newzoo estimates that there are 173 million frequent Esports viewers and an additional 222 million occasional viewers today. By 2022, Newzoo expects Esport's total audience to reach 645 million, roughly double the United States' entire population.
How to evaluate Esports companies
If you're an Esports fan, or you just see its value as an investor, you must know how to navigate this market before getting into it. History tells us that the gaming industry's best deals are made through word-of-mouth and your personal network. However, the rapid growth of this industry has now the attention of many investors, including Wall Street, so there are key factors you should always keep in mind:
Quality of team: Look objectively at the team behind the company. Are they just Esports and gaming fans? Or do they also have the skills and awareness to grow a business? What specific metric did they use to calculate their market size? These are all fundamental questions you should be asking yourself.
The risk involved: You can always mitigate risk by doing in-depth research about the company. What is their growth reliant on? Sometimes a landing of key technology integration (ex: API) can change a company's future. The reverse can also be true. Find out if their growth can be stunned if a specific rule around competition play changes, for example.
Social media awareness: Don't take large social media followings as a crucial key to success. Often, this is used as market validation, but, as an investor, you should take the emotion out of the equation. Social media awareness is just one of many parts of building a successful business.
How & Where to Invest in Esports
There are several ways to invest in Esports, from traditional approaches to more modern ways. You can invest in publicly traded stocks, where you'll purchase shares from various public companies within this industry. You can also invest directly in a startup company specializing in computer accessories, hardware, or streaming services.
However, the modern way and the one we recommend is that you find an online broker. Here, you'll have more control and direction over your investments than the previous methods. You'll be able to react quickly to changes in the market, and you can be more flexible with your investments since you're not dependant on a broker or advisor.
Find a broker
So, you went with our recommendation, and you want to find an online broker. Once you have a brokerage account, you'll have an investment account to trade stocks. Online brokerage firms are the "middle man" between you and the company. If you're overwhelmed by the number of online brokers there are, check out eToro. This platform allows you to open an account from any location and in a matter of minutes.
Sign up for a broker (We recommend eToro)
Remember that investing has risks involved. This article was written for information purposes only and to serve as help with your research. As an investor, you're responsible for your decisions and their consequences.
If you're an absolute beginner, but you still want to know how to invest in Esports, eToro might be the solution for you. This platform has a CopyPortfolio, called InTheGame, which serves as a long term investment vehicle. The benefit is you don't have to know how to invest in Esports in the beginning. CopyPortfolios will automatically copy different brokers based on a pre-determined investment strategy.
Start investing
To start investing, you need to determine how much you want to invest. The number of shares you want to purchase will depend on the stock price and the amount of investment you want to make. Make sure you're using eToro's analytical tools to help you make informed decisions about potential investments.
In addition, you should be researching the company itself. Look at companies' annual reports to start researching Esports investment opportunities. Annual reports provide information on a company's performance and help you decide if a company fits your investment goals.
There are two main ways of investing in Esports. The first is through stocks, and the second is through ETFs (explained below). Whichever option you choose, there are good and bad options. Let's take a look at the best stocks and ETFs in the market at the moment.
Best Stocks in Esports
The main way is to invest in Esports is by purchasing shares of related companies directly. This would include all companies that would benefit from the success of Esports. From software makers to hardware manufacturers, we included the Top 3 Esports stocks at the moment, in our opinion.
This company's franchises quickly dominated the market, such as Overwatch, Call of Duty, Starcraft, or World of Warcraft. The following gather around Activision Blizzard's games is massive, which gave this company a track record of creating and maintaining highly engaged communities.
On top of that, Activision has just struck a deal with Walt Disney Co. for the House of Mouse to broadcast Overwatch League matches on ESPN. Despite the revenue decrease in 2019, this company continues to be one of the market's leaders in the Esports world.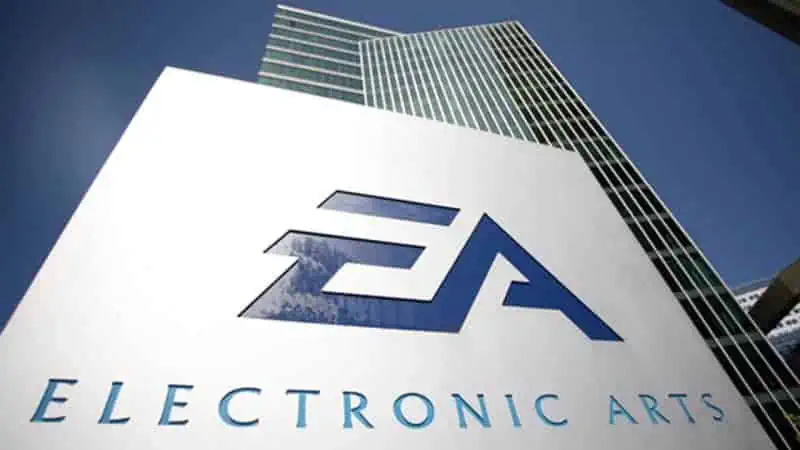 Even though traditional sports aren't the main focus of electronic sports, it still maintains a large following. The company leading the sports-game genre is Electronic Arts – creators of FIFA, Madden, and Battlefront. EA also has the recent runner-up Apex Legends that became a huge success within the Battle Royale genre. EA is currently ranked number two throughout Europe and North America in terms of revenue and market capitalization.
Their most valuable asset is, without any doubt, EA Sports. This video game licensor of IP is best-known for its sports simulation franchises and it sold a reported 260 million copies as of 2018 with FIFA alone.
Huya is the largest eastern live streaming platform in the current market. China is already one of the biggest markets for Esports content, and it will play a key role in the growth of the overall professional gaming and video content industries.
Huya currently derives more than 95% of its revenues from virtual gifting on its platforms, including core Huya and its subsidiary Nimo TV. The latter is a live streaming platform focused on mobile in Southeast Asia and Latin America. In addition to its core business, Huya owns Royal Never Give Up (League of Legends Team) and the Chengdu Hunters (Overwatch Team).

This Chinese tech giant is the biggest gaming company in the world. TCEHY is the company behind the most famous games in history: League of Legends, Honor of Kings, Player Unknown's Battlegrounds, Fortnite. Tencent also owns the League of Legends Pro League and operates the LoL World Championships and competitive Fortnite tournaments. Their business is not limited to gaming only, extending to social media, entertainment, and e-commerce.
In 2019, TCEHY made $130 million in revenue from media rights and sponsorship alone. All of this was just in the first half of the year, and it will be nothing compared to the projections for the future. This is a lower risk stock since it's one of the safest bets in investing in Esports.

Creators of Grand Theft Auto, NBA 2K, Red Dead Redemption, and WWE 2K. This company is a clear leader in this exciting new field of video game makers. They have an impressive history of extending their franchises' life and developing teams that create some of the biggest properties in the gaming industry.
NBA 2k is, without a doubt, their biggest hit. This franchise of pro basketball games teamed with the NBA to launch the NBA 2K League, the first esports league sanctioned by a pro sports organization. In 2019, online viewership hit 243 million. TTWO also has the huge benefit of having a 50% stake in the league, making it one of the top Esports stocks today.
The vast majority of competitive gamers use hardware that runs on Nvidia's top-notch chips. The American multinational technology company is also famous for innovating in the artificial intelligence and autonomous vehicles market. Their primary GPU product line, labeled "GeForce," is a huge factor for Nvidia's revenue for the last couple of years. In fact, Nvidia just beat Q2 2020 expectations with revenue up 50% to $3.87 billion, making NVDA one of the top Esports stocks.
NetEase is one of the leaders in multiplayer online role-playing games. Their biggest hit is the Westward Journey franchise and is hugely popular in China, where this company is from. Recently, NTES made a partnership with Activision Blizzard to bring Chinese versions of games like World of Warcraft, Overwatch, Diablo, and StarCraft.
Besides gaming, NetEase, Inc. premium online services center around content, community, communication, and commerce. Founded in 1997, this company is now China's second-largest online game producer reaching $8.5 billion in revenue in 2019.
Logitech, like Nividia, is an electronics hardware company. Their products give gamers the newest, fastest, most reliable experience in e-game. Niche products include gaming mice, keyboards, streaming gear, headsets, virtual flight controllers, and racing wheels.
Since 2013, Logitech's revenue has increased, and it all points to the same behavior in 2020. LOGI goes for a forward price-earnings ratio of 17 and pays a 1.8% dividend.
Turtle Beach was founded in 1975 as Octave Electronics. Today this company is famous for being one of the world's premier gaming headset brands. On top of that, Turtle Beach is credited with creating the first-ever console gaming headset and is the leader in the North American console headset market.
Overall, Turtle Beach saw $79.7 million in net revenue in the first part of 2020, a massive 93% increase over the same period a year ago. This company owns the top five spots for year-to-date dollar sales in the video game headset market, making it one of the top Esports stocks right now.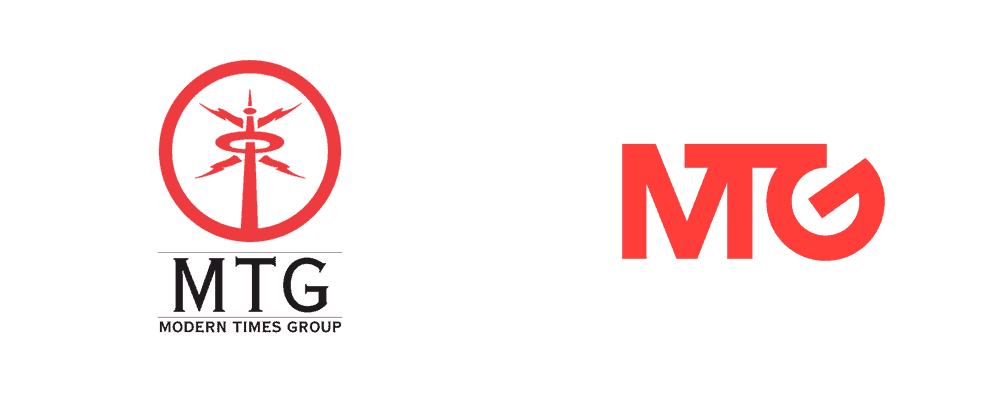 Modern Times Group (MTG) is an Esports and gaming entertainment company based in Sweden. Today, MTG operates as a strategic investment holding company managing a unique portfolio. This portfolio includes Esports businesses like ESL and DreamHack, gaming companies such as InnoGames and Kongregate as well as digital network company Zoomin.TV.
In the third quarter of 2020, Modern Times Group generated a revenue of nearly 912 million Swedish kronor, a bit less than last year. Modern Times Group is one of the largest companies in eSports and gaming entertainment, and definitely one of the top Esports stock at the moment.
Exchange-Traded Funds (ETFs)
The alternative way of investing in this market is through mutual funds and exchange-traded funds. ETFs combine features of both stocks and index funds, and they can be traded like stocks. These funds have two different types:
The first is built around the specific companies that manufacture these games. Software makers and hardware manufacturers are the preferred choices here. The second type of funds invests in the area around Esports. In other words, products and companies that they expect to do well around the gaming industry (ex: NERD ETF). This would be similar to investing in the vendors who run the concession stands in a basketball game.
Best ETFs in Esports
The Roundhill BITKRAFT Esports Index is the first rules-based index designed to track the performance of the growing market of electronic sports. The Index consists of a modified equal-weighted portfolio of globally-listed companies who are actively involved in the competitive video gaming industry.
This classification includes, but is not limited to: video game publishers, streaming network operators, video game tournament and league operators/owners, competitive team owners, and hardware companies. Take a look at NERD performance over the last months.
ESPO includes not only companies involved in gaming and eSports hardware, software but also casinos and online betting companies as well. About a third of ESPO's holdings are U.S. listed stocks, with others representing markets including Japan, China, and South Korea.
The top holdings for ESPO include NVIDIA Corp. (NVDA), Advanced Micro Devices Inc. (AMD), the semiconductor and computer processor company, and Tencent Holdings Ltd. ESPO tracks the MVIS Global Video Gaming and eSports Index, comprised of less than 30 companies that derive at least 50% of their revenue from gaming or eSports.
BFK ETF is issued, çole ESPO, by VanEck. BJK is an excellent option if you're looking for a small entertainment segment that includes casinos and other gaming corporations. While most of BJK's holdings are casino operators, it also includes sports and racebook operators along with technology providers.
Among the top holdings for BJK are Flutter Entertainment PLC (PDYPY), the global sports betting and bookmaking company; Las Vegas Sands Corp. (LVS), the casino and resort company; and Galaxy Entertainment Group Ltd. (27), the Macau-based resort, hospitality, and gaming company. BJK tracks the S-Network Global Gaming Index, composed of global corporations that also derive at least 50% of their revenue from gaming or eSports.
Why ETFs are good for beginners
Exchange-traded funds are good for beginners because they don't require a big initial investment. You can decide how much or how little you want to invest. Also, ETFs tend to carry fewer fees, which means you'll be able to keep more of your investment income in your pocket.
Conclusion
You know should know why so many investors are looking at this industry as an opportunity to make money. Also, we showed you how to invest in Esports and where to invest. Remeber, there are always good and bad decisions. Stocks and ETFs have risk involved and you should research a company before inveting.
However, you saw the best options, in our opinion, at the moment and the reasons for that. You also saw how to evaluate a company so you can start making your own decisions as an investor. Happy investing!