Co-founded in 2012 by Ryan Cummins and Matthew Pohlson, Omaze is a for-profit company helping non-profit companies raise funds for charitable causes. It makes its profit by keeping 20% of all the donations collected from consumers as income. However, donors are concerned about the prize-winning. Therefore, there are people wondering: is Omaze legit?
Omaze is legit. It is accredited and rated A+ by the Better Business Bureau (BBB), one of the most trusted business rating organizations in the United States.
How does Omaze work?
Although traditional fundraisers are characterized by wine tasting, ballroom events, and golf course discussions, Omaze raises its funds entirely online. How does it manage to do that though?
The fundraising company works with influencers or celebrities to announce a donation challenge where a random winner will be picked for a prize. The likelihood of winning the prize, though, is independent of your donation. But to enter the draw, you must donate to the specific cause being promoted.
Typically, every fundraising campaign is in one of two prize categories:
To win an experience with a celebrity
To win an experience with a non-celebrity
Usually, the first (celebrity prize) could be as simple as a dinner date or a courtside seat at an NBA game. The latter could be a more tangible prize like an all-expense-paid trip, a car, or cash prizes.
How does Omaze make money?
If prize winners get to enjoy luxury at Omaze's expense, how does the company make money? Certainly, covering the costs of expensive prizes with a 20% chop-off on donations can only take them so far.
Regardless of the prize category, Omaze does keep the same proportion of donations as profit. However, the same isn't true for the charity that they are raising money for.
Depending on the prize category, the nonprofit organization (their clients) receive 15 or 60% of the total donations received. Here's the breakdown in both cases.
For an experience with a celebrity
| | |
| --- | --- |
| Omaze's income/commission | 20% |
| Nonprofit beneficiary | 60% |
| Cost of experience and marketing | 20% |
For non-celebrity experience (car, vacation, cash, etc.)
| | |
| --- | --- |
| Omaze Income/Commission | 20% |
| Nonprofit Beneficiary | 15% |
| Cost of price + marketing | 65% |
Why the difference in nonprofit benefits?
Obviously, it costs less to offer donors an experience with a celebrity. For example, a dinner date with Demi Lovato doesn't have to cost so much. So, there's a lower overhead cost in this case and the charities receive a major share of the donations.
With non-celebrity experiences, on the other hand, the overhead cost is considerably high and a major part of the donation is used to keep the promise made to donors. For instance, a $1.9 million home prize will take up most of the donations to offset the cost of home acquisition, taxes, and all other expenses. The situation is similar to an all-expense-paid vacation to The Alps.
Why do people use Omaze?
Although Omaze is legit, it has had its fair share of failures. The New Yorker made a humorous play about failed Omaze campaigns.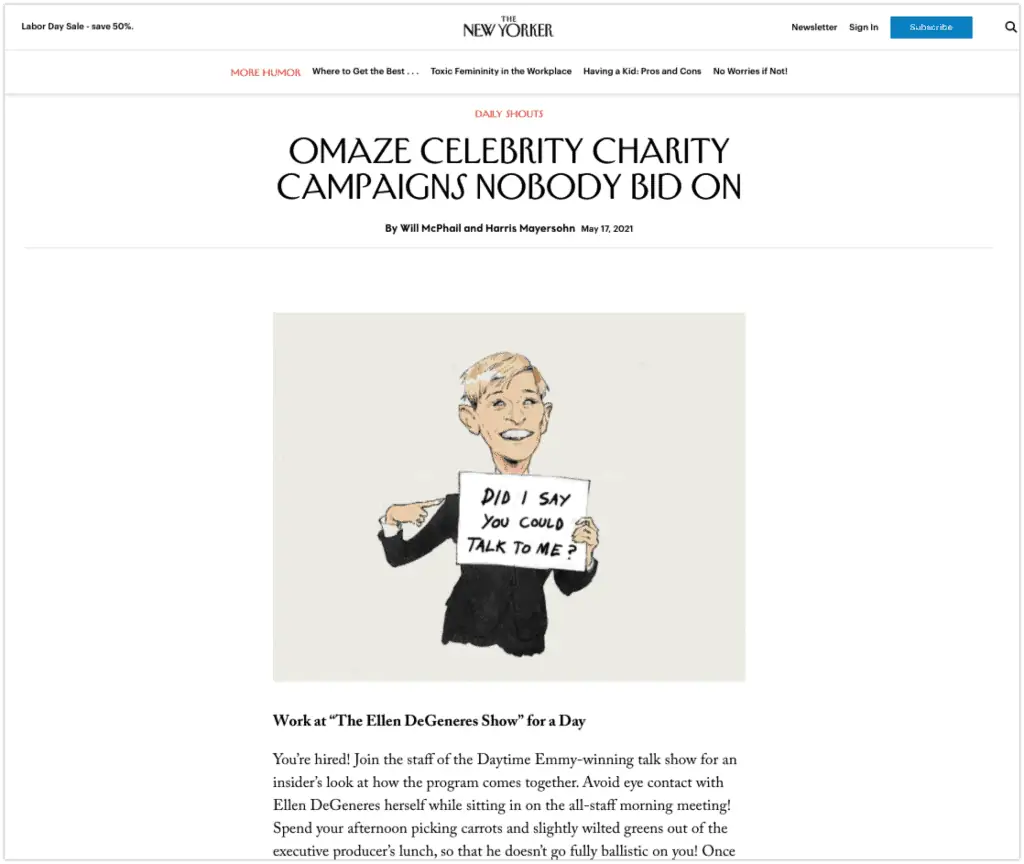 Also, many consumers expressed their displeasure about how much of their donations are going to nonprofits. Yet, people everywhere still donate through Omaze. And nonprofits rely on them.
The secret is… well, obvious. Omaze offers consumers the chance to win a once-in-a-lifetime experience or a highly cherished price. This, including the subtle desire to give back to the community, motivates people to donate through Omaze. Who wouldn't want the chance of owning a 200-thousand-dollar Ferrari sportscar by donating as little as $10?
It's like the lottery, only one person wins but millions play.
What are the prizes?
As earlier mentioned the prizes to be won are in two categories. The celebrity experience categories are filled with super cool prizes, including:
Dinner with celebrities
VIP tickets to celebrity shows
Concert access
Parties with celebrities, and many more.
The options in the non-celebrity experience prize category are more and probably more exciting. They include:
Overseas vacation
Luxury car prices, eg. Corvette and Ferrari
Adventures at the Amazon, etc
A bike
A dream house
Loads of cash, and several more.
If Omaze is legit, who are the winners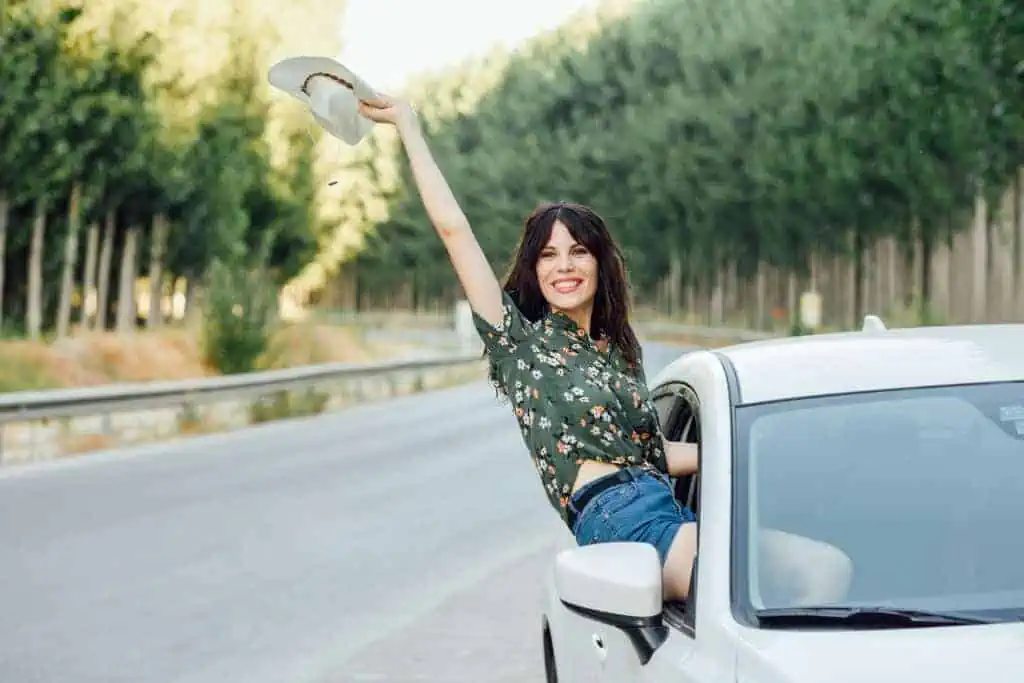 A typical Omaze winner is an everyday person, just like you and me. Every Wednesday, this fundraising firm announces new winners to claim stunning prizes. Dozens of donors have won trips, cars, and even houses.
In August, one of the Omaze car winners, a UK-based lorry driver, won a brand new McLaren 720S Spider valued at £275,000. Another remarkable Omaze winner 2020 was Ian Garrick, a 56-year-old British civil servant who won a £250,000 house in Cheshire, England.
In May, the $1.9m Omaze Austin house was announced as donations started rolling in to support Folds of Honor, a nonprofit organization providing scholarships to family members of deceased and terribly injured servicemen.

Here is also a video of some winners reactions from Omaze:

How to join an Omaze raffle?
Donating via Omaze is super easy. Simply follow these steps to get your chance of winning a stunning experience while supporting a charity.
Go to Omaze Experiences to find a prize or cause that you wish to support.
Make a donation to collect entries
Input your contact information
Check out and your card will be billed.
Also, you could join a draw without making a donation. The founders are driven by giving the opportunities of winning something memorable to everyone including those without the cash to donate in exchange for entries. However, it's only humane that you donate to support your chosen nonprofit organizations.
Some remarkable fundraisings by Omaze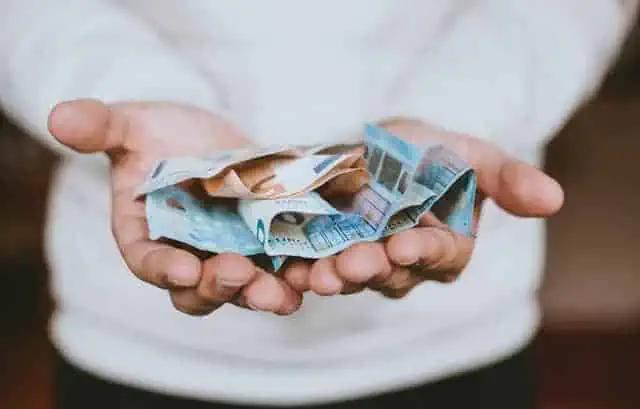 Since its inception in 2012, Omaze claims to have raised over $150 million for nonprofit organizations paid as CAF America grants. Most of these fundraising was promoted by strategically selected influencers and celebrities to target a specific audience. Some of these fundraising campaigns are presented in the table below:
| | | |
| --- | --- | --- |
| CAMPAIGN BENEFICIARY | CELEBRITY PROMOTER | PRIZE WON |
| Space for Humanity | Richard Branson | A trip to space |
| Charlize Theron Africa Outreach Project | Justin Bell | Ferrari Roma |
| Folds of Honor | — | $1.9m Austin House |
| The Honnold Foundation | Alex Honnold | Mercedes Sprinter Van |
| 500 Festival Foundation | J. R. Hildebrand | 2021 Corvette Stingray C8 |
Omaze controversies and lawsuits
It is a bit sketchy for a profit-seeking company to spearhead the fundraising for nonprofit organizations, and make profits out of it. Because of their business model, Omaze has received some raised eyebrows both from the general public and legal elites in the United States and the UK, where they operate.
With only a small proportion of the collected donation (in most cases, 15 percent) received by the nonprofits, Omaze appears, according to California residents, to be running an illegal lottery program where profit from sales of tickets is split between it and its nonprofit clients.
For this reason, class-action lawsuits were filed against the company in California of which an agreement was reached between Omaze and the Californian government regarding the rules of the fundraising game.
What are the rules of engagement?
In 2021, the company changed its rules twice. The first was in January and the second was in August.
In the latest, now-binding rules, Omaze expressly stated that the winning chances are equal for every donor regardless of the size of their donation. This is obviously in line with their Fundraising Philosophy birthed by the founders, from experience.
To read the full rules of entry and prize-winning, check here.
Who is eligible?
If you're reading this and above 18 years old, you're probably eligible to enter an Omaze raffle. However, if you've won a raffle draw of any sort in the past 18 months before your Omaze entry then it's probably a bad idea for you to be expecting to win a Grand Experience.
Also, your country of origin is not a limitation. Participants all over the world are welcome except those from countries in the United States' list of embargoed nations.
Does Omaze sell your information?
To simply put it, Omaze is legit and does not sell your personal information. However, it shares some of your information with third-party service providers to enable effective operations.
Ironically, the legal definition of "sales" varies between jurisdictions. In California, the sharing of consumer information with third-party service providers, for any reason, with or without receiving money in exchange, is considered "sales of personal information." So, Omaze has provided the opportunity for Californian residents to withdraw their consent to sharing their information with third parties.
Conclusion
The question of "is Omaze legit" has been on everyone's lips and it is. However, like every other lottery-like model, your chance of winning an Omaze experience, a dream car, or a million-dollar house is very slim. Nevertheless, feel happy to donate to support a humanitarian cause and not for the prize attached to it.