Many people want to go shopping, even if they don't have the funds available in their bank account. This leads them to look into prominent buy now and pay later sites such as Zebit. This site promises credit limits up to $2,500 with no credit check, but is Zebit legit?
Zebit has excellent reviews on Trustpilot, though it does have slightly more complaints with the Better Business Bureau. However, they have been in business for more than ten years which is unlikely to occur with a scam site. They prioritize responding to negative reviews to correct errors.
If you have been thinking about signing up for Zebit, here is everything you need to know in a complete Zebit review.
What Exactly is Zebit?
If you have been searching for buy now and pay later sites, chances are you have come across Zebit. Many people wonder exactly what this site is and how it works. Is Zebit legit and should you spend your money here?
Zebit is a website that allows you to shop for a wide variety of items ranging from electronics to furniture to beauty products. You can purchase home décor, jewelry, fitness supplies, and even kitchen gadgets. There is no end to the types of products available through the mega online retailer.
The benefit to purchasing items through Zebit is that they do not require you to pay for the items before they ship. They allow you to borrow up to $2,500 without interest or hidden fees. They do not even perform a FICO credit check to determine who is worthy of borrowing from them.
Their eligibility criteria are simple: be over 18 years of age and be actively employed, retired, or disabled with benefits. In other words, you need to have some type of monthly income to ensure that you can pay back what you borrow.
You'll make a down payment of 25 percent at the checkout and then have six months to repay what you borrow. The rest of your payments will be equally spaced out over the next half of a year.
While they do not check credit to qualify, they do report payment history to the credit bureaus. If you make on-time payments on a regular basis, then you will likely see a boost in your credit score. The opposite is true if you frequently make late payments or default on your loan.
Here you can see our top pick and our complete guide of other alternatives to Zebit.
Zebit Company Info
Zebit is run by co-founder, president, and CEO Marc Schneider. Before creating the Zebit site, he worked for some other major companies. Schneider is the former COO for both GAIN Credit and Zulily. His experience with Zulily (a discount online retailer) likely gave him the knowledge he needed to create his own brand with Zebit.
They are based in the Greater San Diego area, but their services are available across the United States. However, Zebit is not available in Washington, D.C.
This company has earned some great awards during their time in business, including:
San Diego's 100 Fastest Growing Private Companies
San Diego Venture Group's Cool Companies for 2016 and 2018
The Future of Money and Technology Summit's Winning Startup (2015)
Pay Awards Rising Star Winner
Appy Awards Finalist
San Diego Business Journal's Best Places to Work
Despite the popularity of the site, you might be surprised to learn that they employ just over seventy employees. They are a lean company where everyone works hard to accomplish a common goal: providing financing for the "under-banked" population as an alternative to a high-interest payday loan.
They are registered in the United States and is also funded by some of the top institutions including:
Leapfrog Ventures
Ulu Ventures
Wildcat Venture
Crosslink Capital
Is Zebit Legit? How Do They Make Money?
It sounds almost too good to be true, which is why so many people wonder if Zebit is legit. How do they make money if they don't charge interest or fees on what you borrow?
One of the ways lenders typically make money is by charging interest on the money you borrow. Since Zebit does not do this, you might be wondering how exactly they make their money. After all, they must be doing something to stay in business.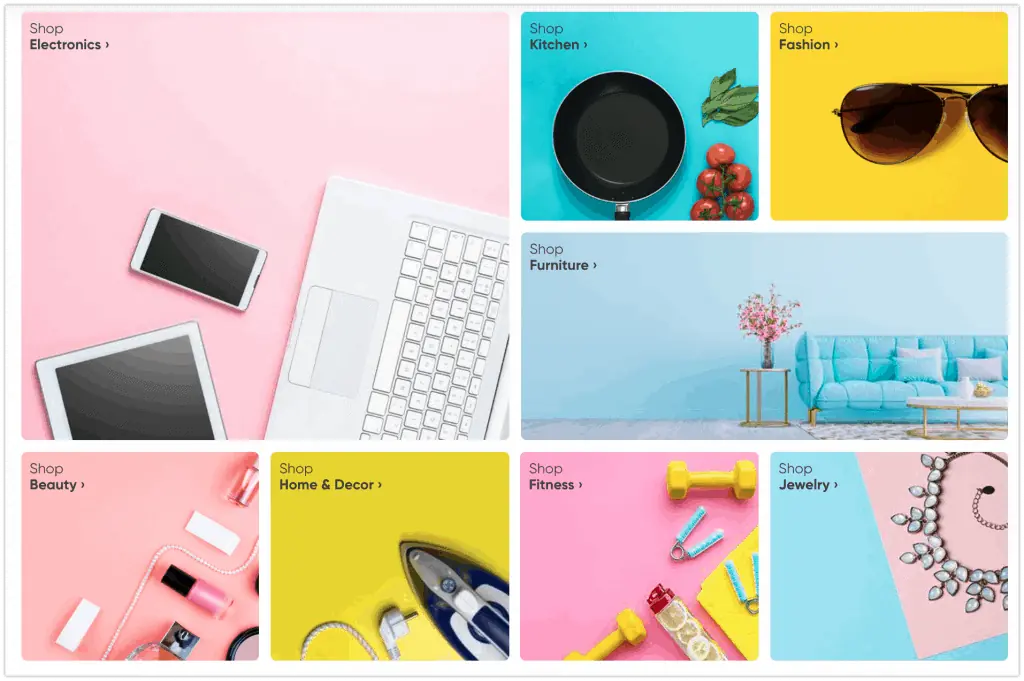 Zebit makes money like any other online retailer. They purchase the goods they sell at wholesale prices and then charge a markup on them. The difference between what they paid and what they charge to you goes directly into their pocket.
Because they make money from their markup, they do not have to charge interest or fees on the money they allow you to borrow.
However, they do try to stay competitive with their pricing. Few buyers will want to shop there long-term if they are always paying more than an item is worth. As a result, Zebit must be very careful about exceeding the general market value of a particular item.
Zebit Review: Are They Trustworthy?
You might be tempted to purchase the latest gadget from Zebit, especially if you have been approved to finance the entire purchase. Buying now and paying later is an extremely appealing option to keep you from draining your bank account all in one fell swoop. What do their customers have to say about their service?
Zebit reviews are mostly positive everywhere you look which bodes well for your own upcoming shopping experience.
On Trustpilot, they have a total of more than 4,000 reviews. Out of all these reviews, they have still been able to retain an extremely high score. They are rated as excellent with a 4.5-star score.
As an added bonus, you can tell that this company values its online reputation. They have responded to almost all of their negative reviews in some way. In fact, they have responded to 98 percent of their bad reviews. This is a company that wants to make things right for their customers.
Another place to look to determine whether they are trustworthy is the Better Business Bureau. Their file here has been open since 2015, but they have a significantly lower score here than on Trustpilot. Their BBB score is just 2.89 out of a potential five stars.

In the past year, they have had just 118 complaints that have all been closed at this point. They do their best to respond to and resolve negative consumer experiences.
This seems to indicate that they are a legit company that can help you afford products you might not have otherwise been able to purchase.
Zebit has been around for more than ten years. Scam websites and those that are not legit normally do not last this long. This alone is proof that Zebit is legit and can safely help you to fund that major purchase you have coming up.
Is Zebit Safe to Use?
Now that you know the website is legitimate, you might be wondering whether it is actually safe to use. When you apply for a Zebit line of credit, you have to put in some sensitive information even though they do not check your credit.
They will ask for your contact information as well as your social security number. When you go to make your down payment, you will need to enter credit card numbers as well. How secure is your information?
Zebit actually does quite a bit to protect your sensitive personal information. They use Secure Sockets Layer (SSL) technology to keep it encrypted, just like other financial institutions like banks may do.
SSL protects your data from third parties who might be attempting to access your information. Everything you enter is encrypted following some of the highest levels of encryption protocols.
It is also worth noting that Zebit does not sell your information to third parties for any reason. Everything you enter on their website is strictly for their own purposes. This ensures that your data remains protected as long as you are on the site.
Zebit Review: The Downside to Zebit
Any solid Zebit review should mention the one major drawback to purchasing items from this platform. Unlike many other mega-retailers who allow you to change your mind about a product, Zebit does not accept any returns once the item ships.
This means you can't suffer from a bout of buyer's remorse and return the item just a few days after receiving it. The inability to return unwanted items is one of the reasons why they have some complaints about their service.
The only exception to this is if the item arrives to you damaged. In this case, you are allowed to report it and request a replacement product. They will not issue you a refund of your purchase price if you changed your mind though.
Keep in mind that you only have ten days to notify them that the package was damaged. Do not order something just before going on vacation when you know you won't be home for a while. This can make it difficult to get a replacement product shipped out to you within the given timeframe.
They also have a policy of charging a handling fee on gift cards. If you want to purchase a gift card for a friend or family member, you will face an 18 percent handling fee. This means that a $100 gift card will now cost $118.
If you are thinking about giving someone a gift, you may want to consider simply purchasing a Visa gift card that they can spend wherever they want. It would save you a hefty amount of money and gives the receiver the most flexibility in where they can spend their funds.
Is Zebit Legit?
Is Zebit legit? If you have been considering applying for a credit line through Zebit to take advantage of their buy now, pay later program, there is good news. The site is indeed legit and has lots of positive reviews to support it. They even respond to their customer complaints, ensuring that you receive great customer service each and every time. If you want to space your payments out over six months and avoid interest fees, consider applying at Zebit today!