Robinhood is a free software that grants investors (both beginners and veterans) the liberty to trade securities like options, stocks, cryptocurrency, and exchange-traded funds. However, unsettled funds will occur in Robinhood during these transactions, but thankfully, they aren't problematic.
Essentially, Robinhood unsettled funds are similar to pending transactions on regular bank transfers. They are monies that need an assessment before entering your bank account. Fortunately, the settlement process doesn't take time as Robinhood completes it within two to five business days. Afterward, you can reinvest your sale or transfer it to your bank account.
However, If you desire a deeper explanation of Robinhood Unsettled Funds, consider reading the rest of this article. It will explain crucial factors like what unsettled Funds are, how you can trade unsettled funds, and many more.
What Are Robinhood Unsettled Funds?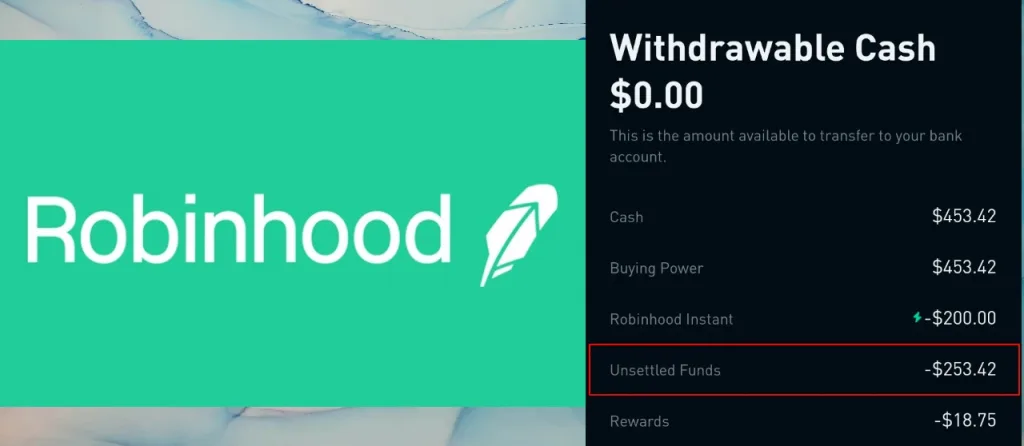 In the trading industry, settlement periods are transactions that take time to execute, process, and verify before reaching a bank account.
This factor equally applies to Robinhood as traded securities undergo a verification process. The funds will not reach your bank account until the settlement procedure is complete. During this time frame, the pending cash is known as unsettled funds.
It's worth noting that unsettled funds rise in Robinhood for two substantial reasons: stock sales and bank deposits.
Stock Sale
According to regulations enacted by the Securities and Exchange Commission (SEC), transactions will remain pending, allowing buyers and sellers time to process the sale and perform other necessary duties.
They can be used to cover any expenses that exceed the limits set by the U.S. Securities and Exchange Commission (SEC).
Robinhood operates under the SEC as a stockbroker and is subject to their requirement, meaning they must adhere to the strictly specified waiting period; otherwise, they receive a penalty.
Therefore, when you trade stocks, expect a settlement period ranging from two to five business days. It allows the platform to process your transaction before moving the funds to your account.
Once it reaches your account, you have the liberty to reinvest the money or keep them in your primary bank account.
Bank Deposits
While no public legal entity exists that governs the time needed to transfer your funds. Robinhood will still take a short time to process your transaction from the wallet to the bank. Like other financial institutions.
But, during this period (usually five days) you need to make sure that all details are accurate, and the pending cash will become unsettled funds.
*Note: Banking holidays can prolong settlement periods.
Can You Trade With Robinhood Unsettled Funds?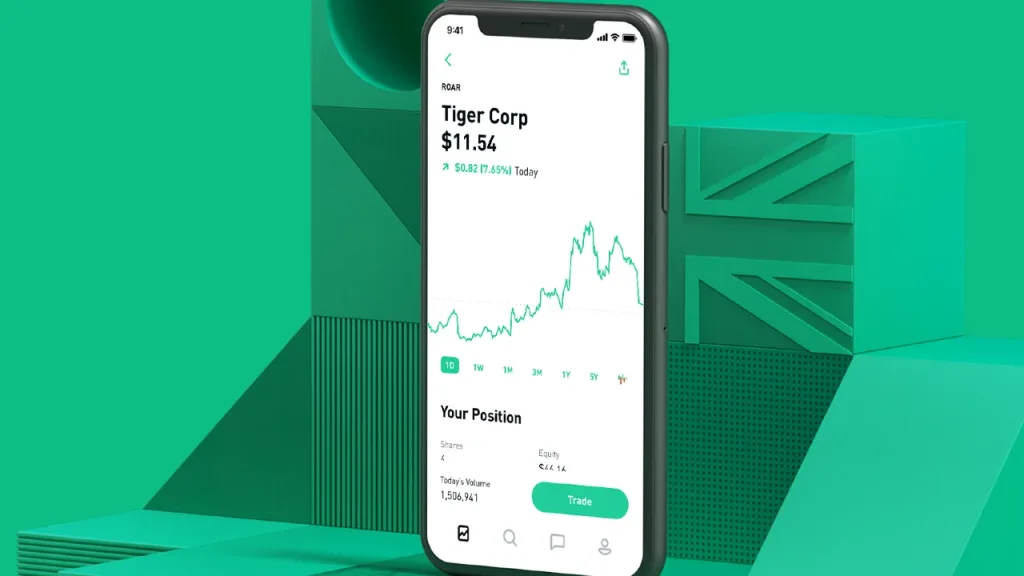 The answer is yes and no; if you operate a regular Robinhood Cash account, you cannot perform any transaction with unsettled cash. However, if you use the Robinhood Instant or Robinhood Gold account; you don't need to wait two to five business days since your money appears instantly.
In other words, you can bypass the typical settlement period and avoid wasting two to five days waiting for your money through the Instant or Robinhood Gold account. This offer allows you to use your funds immediately after selling your stocks, thereby exempting you from unsettled funds complaints.
Robinhood Unsettled Funds and Cryptocurrency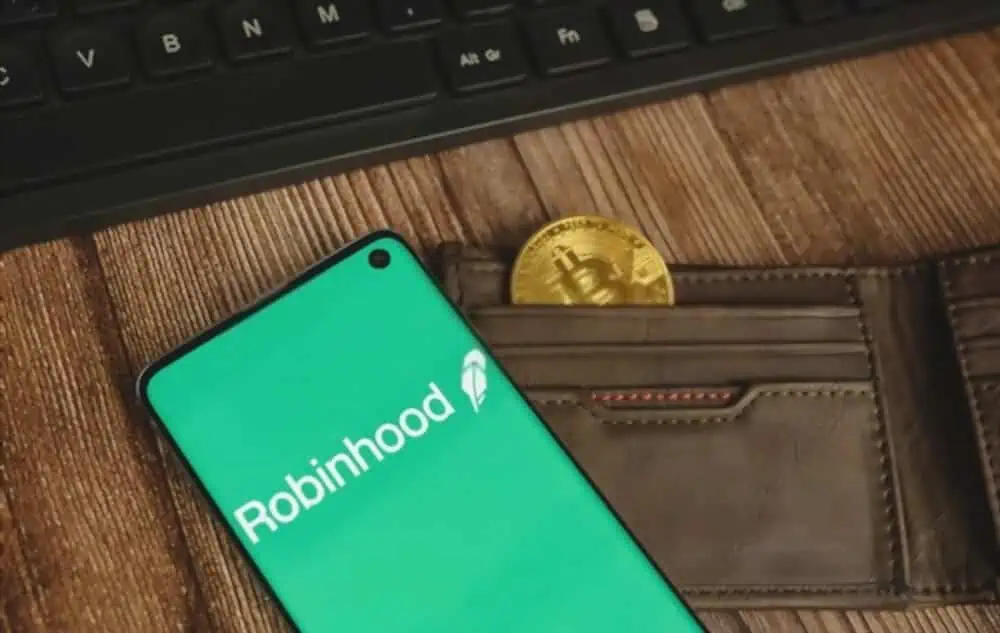 Fortunately, the rules enacted by the Securities and Exchange Commission (SEC) do not apply to cryptocurrency. Meaning you don't have to edit through a settlement period to claim your earnings.
With this instant withdrawal, you can either reinvest your gains and buy additional cryptocurrency, keep them for future investments, or transfer them directly to your bank account.
Nevertheless, it's important to note that converting your cryptocurrency to cash and sending it to your bank account will take a short time to process. This process makes it an unsettled fund; yet, your cryptocurrency isn't the asset experiencing the delay. But the cash you transferred to your bank.
Where to Find Your Unsettled Funds on Robinhood
Unfortunately, no specific virtual location exists within Robinhood that reveals how much cash is unsettled.
The only option to see such variables is to visit your transaction history. That way, you can see the status of your previous sale.
You can visit this section by clicking on the account icon in the bottom right corner of the platform; afterward, click the hamburger button in the top right corner and select transfers.
Once this page opens, you can click on each transaction made to enable you to understand how much money that is not settled.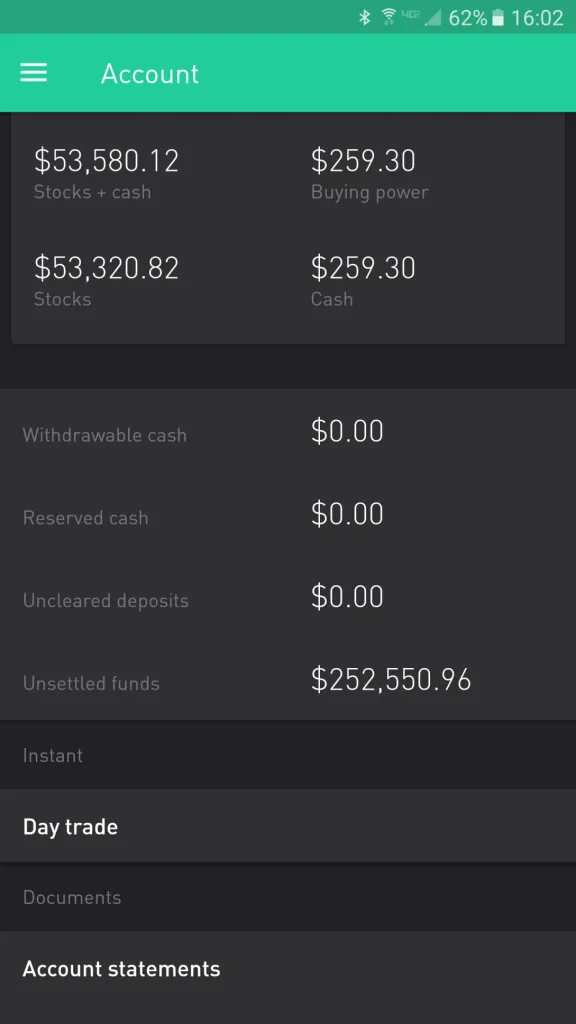 Conclusion
Unsettled funds have been around since 1975 when Congress enacted Section 17A of the Securities Exchange Act of 1934. This enactment required the Securities and Exchange Commission (SEC) to designate a period for brokers. And the relevant financial institutions to process securities transactions.
As a broker, You need a Robinhood to follow these rules presented by the SEC. To avoid delaying your transactions. Keep in mind that this waiting time is normal and will end within two to five business days.
However, if you want exemption from the settlement period. Robinhood presents the option for users to upgrade to an Instant or Robinhood Gold account. With this option, you can trade your stocks and receive the money with no significant waiting period. It's the fastest option for the busy Robinhood investor.