Both Zelle and Cash App are two fantastic online banking apps. They allow you to transfer almost anywhere you want to. Both offer minimal fees and have speedy transfer times, perfect for those who need to receive money to family and friends as quickly as possible. Does Zelle work with Cash App? While at the time of writing, there's no way to send money from Zelle to Cash App, there is a workaround that will serve you just as well. In this guide, we're going to cover how you can send money from one to the other using the same bank account as a service in the middle. We are gonna answer if you can send money from Zelle to Cash App.
It's not currently possible to send money from Zelle to Cash App directly. However, if you link a bank account to both services, you can transfer money freely between them. All you need to do is use the linked bank account as a holding account for the money. By transferring cash from Zelle or Cash App to the bank account, you can access it with either service when you need to.
Step 1 – Link Cash App to Your Bank Account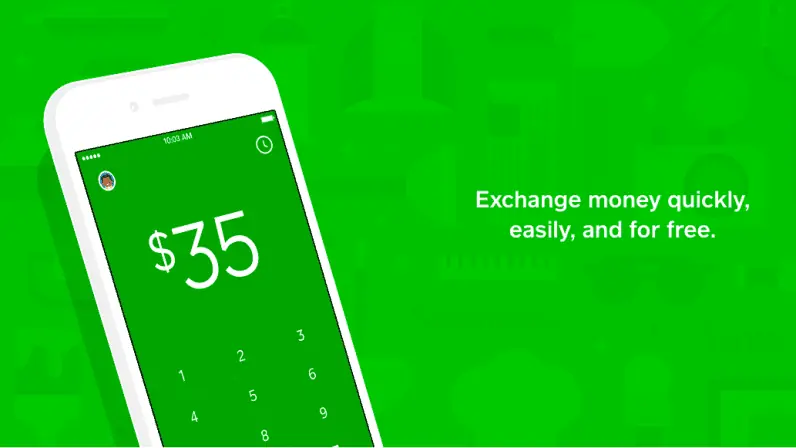 The first thing you need to do is set up your Cash App account and link it to your chosen bank account. You can set up a Cash App account on the official website here.
Part of the setup process requires linking a bank account, so you'll have to do this no matter what. If you already have a Cash App account, there's a good chance that you've already linked a bank account.
For a guide on how to add the same bank account to your Cash App account, check out ours below.
1. Open the Banking Tab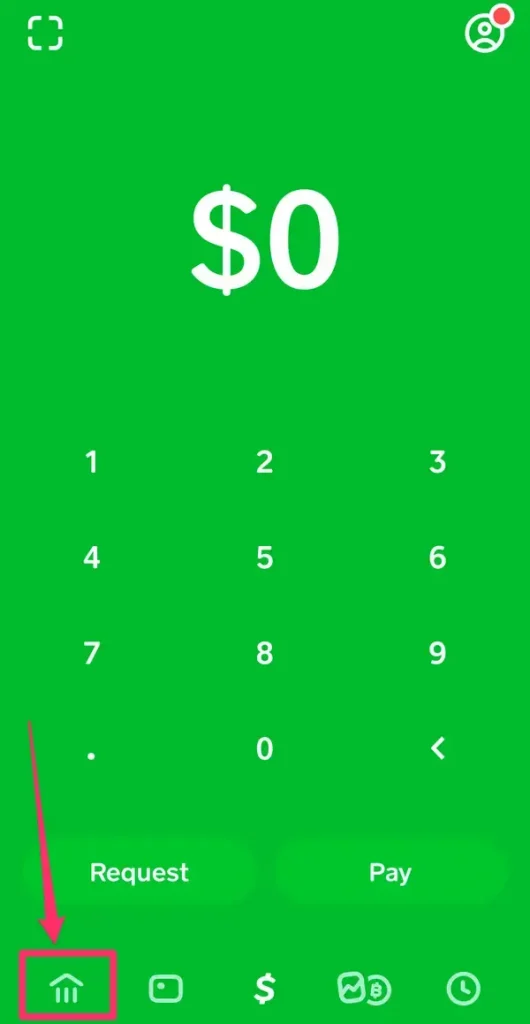 The first thing you need to do is open Cash App.
After that, you'll need to open the Banking Tab.
The button you need to press is at the bottom of the screen.
2. Press Linked Accounts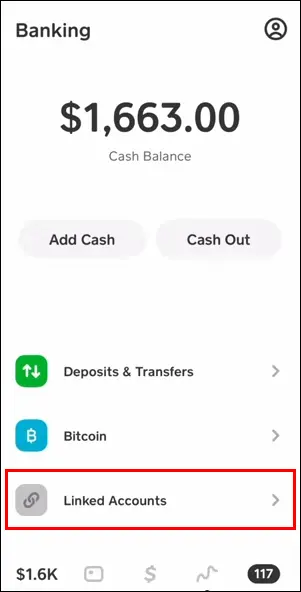 In the Banking Tab, you'll be presented with several options. Here, you want to select the option 'Linked Accounts'
In here you'll find all bank accounts you have previously linked to your Cash app account.
3. Tap the "Link Bank" button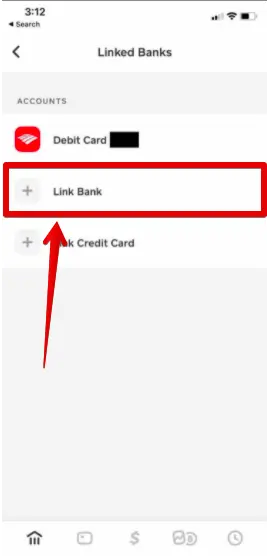 Press "Link Bank"
Cash App will take you through the process of adding your bank.
You'll need to follow the prompts in the app and have the following information:
The name and address associated with the account.
Your routing number and account number.
Your Social Security Number.
After this, your bank should be linked and accessible within Cash App balance.
Step 2 – Link Zelle to Your Bank Account
Zelle is a third-party service used by a huge number of banks. Your bank account may even recommend using Zelle if you need to send money to others who don't have a bank account with them.
As with Cash App, setting up an account with Zelle requires you to link a bank account.
Here's how you set up Zelle with your bank account:
1. Find your bank on Zelle's "Get Started" page

Go to Zelle's homepage and press "Get Started". When you're on the page displayed in the image above, move on to the next step.
2. Find your bank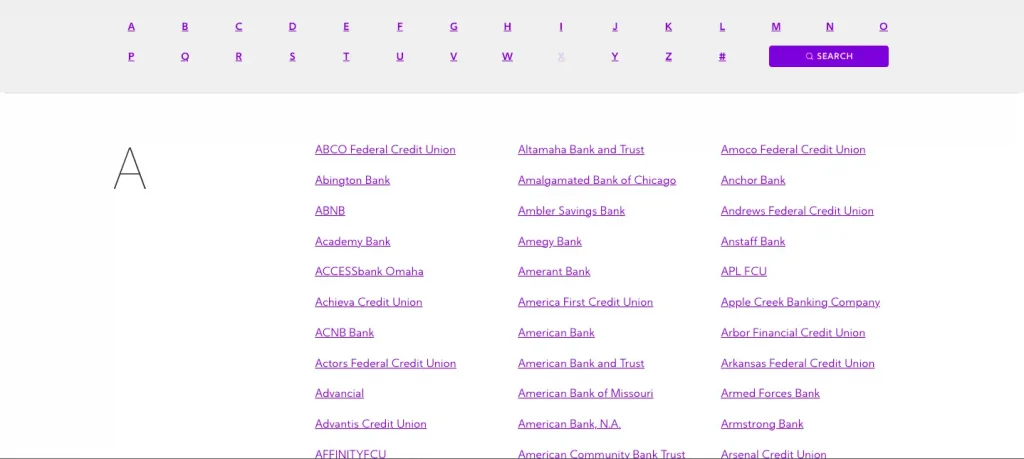 Find the bank you're looking to link to Zelle and tap it. If you cannot find your bank, that means it is not compatible with Zelle yet.
3. Connect your bank to Zelle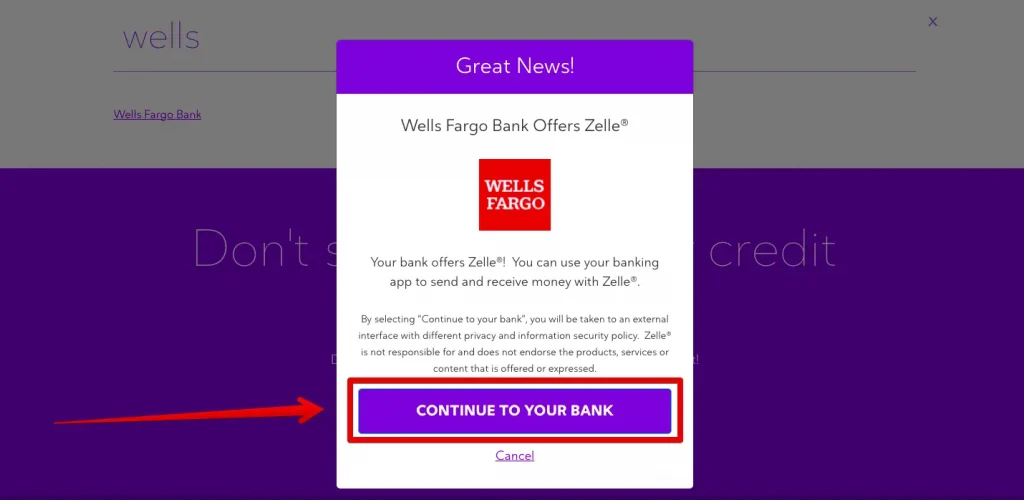 Press "CONTINUE TO YOUR BANK" and follow the steps given.
When you have set the account up, it's time to understand how you'll be transferring money between these two online banking services.
Step 3 – Transfer Money From Zelle to Your Bank Account
The best way to send money between these services is to use Zelle as the recipient account. If anyone needs to send you money using Zelle, then have it sent to the bank account that your Cash App account is also linked to.
Since Zelle works with multiple banks, you can keep transfers separate. Any money coming in that you want to spend on Cash App can be sent to one account. The rest of your money can go to any others that you have.
If you need to send money from the same bank account to Cash App, then you could send it through Zelle to the account that is linked to Cash App balance. By doing this, you can move your own money around instead of waiting for someone to transfer you some money into the correct account.
Step 4 – Spend the Money With Cash App
Can Zelle send money to Cash App? Once the money has come into the bank account from Zelle, you can access it instantly with Cash App. You could spend it using your Cash App card in a store or online. Or you could send the money to another Cash App users, which wouldn't cost you any fees at all.
It's probably not worth depositing the money into your Cash App account unless you do so to create a budget for yourself. Otherwise, the money will be sat to the Cash App users.
At the same time, you can withdraw the money back into your bank account if you need to. It's an unnecessary step unless you know that you need the money in your Cahs App account immediately.
Conclusion
Zelle to Cash App is two online banking apps that don't talk to each other. However, that doesn't mean that you can't make them work together for you. If your bank account works with Zelle, you can easily transfer money to Cash App by linking it there. You'll only run into problems if your bank doesn't work with Zelle.