TurboTax is among the most popular income tax preparation software. Michael A. Chipman developed it in the mid-1980s for online tax planning and filing. It is available in Premier, Deluxe, and Standard versions. However, sometimes, you need help and need to talk to a TurboTax representative. So, if you are wondering, "how do I speak to a live person at TurboTax?" you are not alone.
There are situations when you run into technological difficulties. This is when you want to talk to a TurboTax representative. A serious issue is unlikely. However, you will need help if there are any issues. TurboTax offers several options for contacting the TurboTax live agents in such cases. You can use these services whenever you wish. Therefore, you can quickly speak to a live person at TurboTax by:
Calling 1-800-446-8848 and pressing 1 for live agent support;
Using TurboTax Live Messaging system for an online chat;
Utilizing the "Contact Us" option from your profile;
Using the "Connect Me" option from mobile applications;
Visiting the CD download page and getting the number.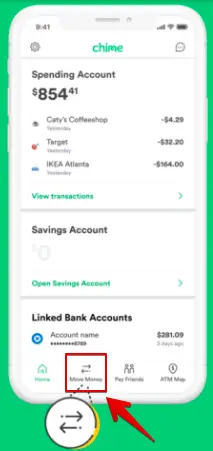 How do I Speak to a Live Person at TurboTax Via Phone?
It doesn't matter if you are in the United States or Canada. You may talk to a TurboTax representative via your phone. There are different procedures to connect to a live agent at TurboTax. Here are the exact details to answer "how do I speak to a live person at TurboTax?"
First, you need to call 1-800-446-8848 to chat with a live customer support professional at TurboTax Customer Service.
You need to press 1 for TurboTax support.
After that, you need to press 1 again for TurboTax help from the US. If you reside outside the USA, you can press other digits as necessary.
Say the phrase "TurboTax Product" and stay online to talk with a live representative.
The average waiting time is about 5-15 minutes.
How do I Speak to a Live Person at TurboTax Via Live Chat?
If you still have a problem with TurboTax customer care, you can use live chat or online chat. TurboTax provides a Live Chat service to assist you in reaching the experts through Live Chat support. They help you contact specialists through the TurboTax Live Messaging system.
Firstly, you have to search TurboTaxhelp.com.
Then, you have to sign in to the TurboTax software.
Go to the "Contact" at the top right of the screen to talk to agents online.
You can contact the TurboTax live agent from here and find solutions for your query.
You can also talk to a TurboTax representative from your mobile applications. Here are the topmost steps to talk to a live customer support professional on your iOS or Android device:
Firstly, launch the TurboTax app and sign in.
Then, select the questions mark in the top right corner.
Tap "Get Live Help" and enter your issue.
Choose "No, I still need live support" if the answer is not helpful.
After this, choose "Connect me." A TurboTax representative will link and guide you to your screen.
How to Contact TurboTax Software Support?
Are you wondering how to speak to a live person at TurboTax about software-related concerns? If yes, you can choose from various options. Therefore, these options include Turbotax Live Chat, TurboTax online chat, Turbotax live person, and so on. Let's look at the topmost ways you can get in touch with the TurboTax team.
TurboTax Online
Follow the instructions below if you need quick and useful assistance with TurboTax Online:
Log in to your TurboTax account with the correct login information.
Click on the pop-up question mark bubble in the upper-right corner of your screen.
Select the "Contact us" option.
Enter your question or problem
Click the "proceed" button.
To contact TurboTax online assistance, follow the on-screen steps.
TurboTax Mobile App
Do you have the TurboTax mobile app on your mobile phone? Follow the instructions below to contact the TurboTax Support Team using mobile applications:
Use the mobile app to access your TurboTax account.
Tap the question mark bubble in the upper-right corner of the screen.
Select the "talk to an expert" option.
Finally, select the "connect me" option
TurboTax CD/Download Software
If you want the TurboTax CD/Download software approach, follow the steps below:
For now, TurboTax has no customer care options for email. However, you can get assistance from all of these approaches. We hope this information is beneficial for you.
Why Do You Require TurboTax Customer Service?
There may be several reasons for contacting TurboTax customer support. However, the following are the most prevalent reasons:
You cannot log into your TurboTax account.
Maybe you need help with billing inquiries.
You do not have a phone number to sign in to the TurboTax account
Your Turbo Visa Debit Card is still not accessible.
You need to replace the lost TurboTax debit card.
The Visa Debit Card for TurboTax is blocked, and you need to unblock it.
You have to check the account balance in your TurboTax account.
Sometimes, you need help to update the PIN of your TurboTax card.
You need to modify or update your bank account information.
You want to know the amount your state and federal taxes will cost you.
Maybe you want to access lost or forgotten login details of your Turbo card.
You want to report robbery or hacking issues on your TurboTax account.
Points to Remember While Contacting TurboTax Customer Service
Before contacting TurboTax customer care, keep the following points in mind:
Make sure you have all of the necessary papers on hand. The information should include your prior year's tax returns, W-2s, billing bills, order confirmation emails, and so on.
If you need technical assistance from a TurboTax live representative, make sure you have the device in front of you. Therefore, you can tackle the issue alongside TurboTax executives.
Take out a pen and a piece of paper to jot down quick notes. It will assist you in writing pointers such as the case ID, and contact number, and so on.
Which Problems Cannot Be Fixed by Contacting TurboTax Support?
TurboTax customer service personnel are neither tax nor legal experts. Therefore, if you talk to a TurboTax representative, they cannot assist you with such matters. Moreover, they are powerless to intervene between you and the IRS, as well as federal and state tax authorities.
They also do not influence your tax return once you have filed with the tax department. So, they are unable to expedite a refund.
Finally, if your equipment is incompatible with TurboTax, a customer care agent can propose solutions. Similarly, they are not responsible for fixing any issues caused by third-party goods.
Tips To Contact TurboTax Through Live and Chat Support
TurboTax provides various ways to file your state or federal taxes. Moreover, they also offer various assistance alternatives for resolving your issues. Therefore, support alternatives, such as Skype and live chat, provide you with a great chance to fix your TurboTax concerns.
1. TurboTax Live Person
You can dial the TurboTax support phone number if you want to know how to talk to a live person at TurboTax. When you dial the phone number, press 1 to inquire about the status of your product order. Press 2 for help with downloading and installing TurboTax products. Finally, you can communicate with the TurboTax professional by pressing 3 and then 2.
2. TurboTax CHAT
The following are the topmost steps for contacting a TurboTax Live Chat expert:
Navigate to the software page to reach support.turbotax.intuit.com/contact/.
Select "Help" from the menu after clicking on the support option.
Choose your platform from the list of alternatives, such as mobile, internet, CD, or download for Mac or Windows PC.
Choose your TurboTax software version.
Pick the issue or question for which you need help.
Click "Submit."
Frequently Asked Questions (FAQs):
TurboTax has answered the most frequently asked tax questions for the 2021 tax season. However, if you continue to have problems, you can contact TurboTax at any time.
How does TurboTax function?
TurboTax is a tax filing solution for tax returns. Therefore, it assists individuals in receiving their maximum tax refund. Similarly, the technology leads users to step-by-step company transactions and bank scans. You can also use it for credit card transactions instantly. In the meantime, the application will find every credit and deduction you receive. It ensures that you keep every hard-earned cash you get.
What is the tax credit gained, and how do I receive it?
The Earned Income Tax is a payroll tax that has pushed millions of poor people out of poverty. However, many still miss it. Many people think they don't earn enough taxes to alter or claim their earnings. However, they don't know that they can become eligible. To claim this worthwhile tax credit, you have to file your taxes, assisting a family with children eligible for credit. Families without kids may be eligible for additional credit.
How does TurboTax online vary from TurboTax CD/Download?
With TurboTax Online, you can prepare and file your taxes from any Internet-connected computer or mobile device. There is no installation program. So, you don't have to store anything sensitive on your PC. The company will store all your information on its secure servers. TurboTax Online offers state and federal e-filing. More than 75% of their clients choose this version.
You will be able to work on taxes with TurboTax CD/Download. This application works even if you don't have an internet connection. You can download and install TurboTax on your personal computer. Moreover, the application will store your data on your hard disk drive. TurboTax has a one-state tax preparation fee (state tax prep is an additional cost with TurboTax Basic and Business).
You can also create and print limitless tax returns and e-file up to five pages for free. CD/Download offers an overall better value for clients that prepare numerous people's tax returns.
No matter which version of TurboTax you use, it will be easier than other options. Therefore, you can easily file all taxes and credits you owe and ensure maximum reimbursement.
What is the cost of TurboTax Online?
We suggest TurboTax Online to the majority of consumers. It contains the following items:
Preparation and electronic filing of a single federal tax return.
A state tax return can prepare for an extra charge (e-filing included).
Online solutions begin with Free Edition for simple tax returns. The pricing package increases based on your requirements. The price also depends on the complexity of your income tax return.
How does TurboTax determine which questions to ask?
TurboTax begins by asking you a series of straightforward questions. Their CPAs keep their goods up to date with the latest tax laws. Therefore, they know what to ask. To help you get every dollar, they ask you to answer your credit and deduction eligibility questions.
Your responses will determine which tax breaks they will pursue next. Then, based on your answers, they will assist you in locating credits and deductions. These will be specific to your situation.
For example, you can tell them that you have children. So, they will seek credits and deductions like the earned income tax credit, child tax care credit, etc.
The Bottom Line
TurboTax is among the most powerful income tax preparation software. Michael A. Chipman is the mastermind behind this amazing application. TurboTax offers several options for contacting the TurboTax live agents. So, you can quickly talk to a TurboTax representative and solve your issues.
Whether you are in the United States or Canada, you can call 1-800-446-8848 to speak to a live person. You must press 1, state "TurboTax product," and stay online to talk with a TurboTax live agent.
If you have a question about TurboTax customer care, you can get in touch with experts through the company's Live Chat service. To talk to a live customer support professional on your iOS or Android device, you can use the "Connect" option. For further help, you can visit their official website.