Regardless of what you've read online, there are still gems in the rough in the market. Stocks with the potential to go 10 – 1000x times in value what they are now. Starting out, an excellent market, to begin with, is the Small-Cap market. (The "Cap" stands for capitalization.) These are stocks whose market cap ( The stock value multiplied by the outstanding shares) falls somewhere between $300m and $2B. Stocks in the small-cap designation are a great place for investment for two reasons: they're priced for the average investor; are usually young companies with phenomenal growth potential.
Before we go any further, let's stop and go over something before I forget. Investment, in any instrument, at any level, is a risk. There is an effort to make 1000% returns, and it is possible to lose your entire investment in one trade. Almvest is providing their views on the information given and is not a financial advisor. Due diligence and research are the keys to this investment game. As I was saying, Small Cap stocks are great for investment and getting in before they take off, potentially returning 10x – 1000x investments. Here's our review of 7 stocks that have a huge potential to 1000x:
Limelight Networks (NYSE: LLNW)

Industry: Software-Infrastructure
Trading Platform: NYSE
Product: Media storage, content delivery, private virtual networks
Limelight Networks is a software company specializing in content delivery services. Limelight offers the service to media and software companies mostly, but also includes video game companies as well as streaming services. Sounds boring? Plain? Here is where it becomes apparent it isn't. LLNW has fine-tuned caching (saving files temporarily) to keep up and even stay ahead of current demands. As 5G speed becomes more available, people will need faster and more consistent streaming capability.
LLNW has prepared for this by being able to move data at 70TBIT/s. For reference, the average speed for streaming on a cell phone is 32.5 Mbps. If it sounds too technical, here is it plain and simple: LLNW can serve up media over 2 million times faster than the average stream speed. When people want to watch, they want to watch right now, without buffering. As long as LLNW keeps on top of delivery and availability, there is a strong chance Limelight's stocks have the potential to give 10x-1000x on returns. Additionally, LLNW offers security services against malware attacks, malicious code attacks, and unauthorized cloud access. With more companies working in the cloud, services like this are invaluable.
Invest in LLNW on Etoro without paying any commission
Adverty (SSE: ADVT)
Industry: Gaming
Trading Platform: SSE
Product: Ad display Technology
Advertisers spend billions on ads, especially on new platforms. I'm pretty sure I don't have to tell you how obvious this is when you're on your phone watching a video or a game. And the advertisers know even more, like how many ads they're paying for are actually being seen. They pay in bulk, but it matters whether or not the users see them. Then ad companies that show the ads can make more by making sure the ads are being seen and helping companies make more sales. I know this all sounds too obvious to you, and you're probably wondering why I'm going over it. Here's why: if you've been paying attention to the videogame field, augmented and virtual reality is up and coming. And with that comes a whole new way to show ads.
Adverty has filed for and been granted a patent for just that. Adverty has managed to produce technology that displays ads in 3D and displays ads in the game itself, naturally. Going forward, companies will want to know how to duplicate it, showing ads on billboards in-game and at bus stops. Adverty has managed to make ads look natural in the gaming experience without intruding on the user. ADVT has also already managed to beta test with major companies, among them: Activision, Subway, Sony, Facebook, Cyberpunk 2077, Disney, and Warner Music. Additionally, Arla and Sportfiske have partnered with ADVT for in-game ads. Here's the clincher: ADVT is still early when it comes to revenue, meaning there is a lot of room for expansion. Figure the major brands doing test campaigns and Adverty's potential; you could definitely see ADVT's stocks going 10x to 1000x.
Invest in ADVT on Etoro without paying any commission
HEXO Corp (NYSE: HEXO)
Industry: Drug manufacturers- Specialty & Generic
Trading Platform: NYSE
Product: Cannabis in dried and Liquid Form, Hash
We all know cannabis is about to take off in a major way. Hexo is involved with cannabis vertically, producing, marketing, and selling cannabis and using subsidiaries, giving them batter reach in the market. Based in Canada, Hexo has the leading edge on the cannabis market since many companies will have a hard time navigating the legal space to start a cannabis company. With experience in the market, Hexo has the potential to lead the way when it comes to cannabis production.
Here's where it becomes obvious HEXO stocks have the potential for 10x -1000x growth: they are the leaders in dried flower and hash product. Hexo has rolled out a "black market" product with the same force and energy as a mainstream product. Hexo has even partnered with Molson Coors, so they are getting in gear for the cannabis beverage market. This is a huge market to be ready for. Cannabis beverages are on the rise, and Molson Coors is a worldwide leader in the beverage market. Be ready for the potential growth explosion.
Invest in HEXO on Etoro without paying any commission
VirnetX Holding Corp (NYSE: VHC)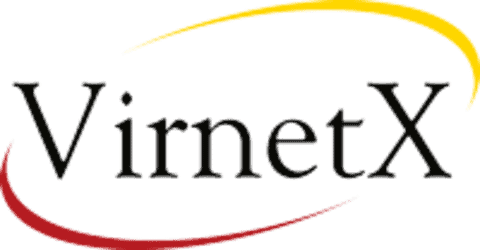 Industry: Software- Infrastructure
Trading Platform: NYSE
Product: Technology
You have to be secure. In your investments, in trades, and especially on the internet. And your trades are only as secure as the platform they're using. VirnetX Holding Corp (VHC) is an internet security and software tech company based in the US. VHC works on a secure domain registry, secure Internet communications, domain security, and secure network community products. Sounds like a lot? Here's what matters: they have patents. Tons of them. They've even beat the big ol' Apple. (AAPL) ( Source: https://www.marketwatch.com/story/virnetx-wins-favorable-ruling-in-patent-case-against-apple-in-which-virnetx-was-awarded-about-440-million-2020-09-02)
Listen to why this matters so much. VirnetX is huge in implementing security across whole platforms, domains, operating systems, and content applications. It all clicks together like this: since COVID19 has hit, companies have had their employees work from home. And when companies expand their network, their security becomes vulnerable, and their network can easily become compromised. So, VirnetX makes it possible for the company to remain secure on their network, but it also gives them the possibility to increase their network, being able to fully replace third party networks. Keep an eye out for VirnetX, and you might see its stocks potentially go 1000x on a return.
Invest in VHC on Etoro without paying any commission
AXOS Financial (NYSE: AX)

Industry: Banks- Regional
Trading Platform: NYSE
Products: Mortgages, online checking and savings bank accounts
Since COVID has hit, online is the way to go. Banking included. AXOS financial is not only a part of the online banking industry, but they're a major player. Founded in 1999, Axos has been a leader in online banking. Not only has Axos pioneered the online banking arena, but they've also perfected it while keeping overhead low. Additionally, instead of being just a checking and savings style bank, they are largely involved in mortgages.
Although the economy is not great now, there is speculation it may headed for an uptick, due to the decrease in unemployment claims. When that happens, home purchases are in demand, and mortgages are approved, increasing the value of Axos. As we speak, Axos currently has over $12B in assets. This is huge for an all-online bank, especially when compared to brick and mortar style banks. Currently, Axos stock is getting beat up, but so is every other bank. Being that it's undervalued, its a great time to invest before Axos shows its full stock potential and possibly anywhere from a 10x- 1000x return.
Invest in AX on Etoro without paying any commission
Innovative Industrial Properties (NYSE: IIPR)

Industry: REIT- Industrial
Trading Platform: NYSE
Products: REIT in Cannabis Manufacturing Facilities
Cannabis, cannabis, cannabis. It's the future. Legally, the future. And Innovative Industrial Properties has a crystal ball for seeing into that future. IIPR has pulled a Ray Kroc and bought medical marijuana properties and leased them back to the owners. If you aren't familiar with who Ray Kroc is or haven't watched the movie The Founder, allow me to bring you up to speed. McDonald's wasn't making a lot of money, just franchising the McDonald's name until one day. The day Ray Kroc, the head of franchising, began buying the properties McDonald's were built on and then leased them back to the franchise owners.
It's a genius business move. And a company, with the foresight to see the potential in the cannabis growth industry has played it and played it well. Like most industries, the cannabis industry has extensive overhead, but unlike most industries, the cannabis industry has massive legal woes to be concerned about and pay for. This means cannabis growers need capital and IIPR provides that by buying the property and then leasing it. IIPR has done this over 60 times so far, and as cannabis becomes more and more legal, their investments take off. In an industry that wasn't legal, IIPR has taken a legal approach and propelled forward, making it a pick for one of the stocks with 1000x potential return.
Invest in IIPR on Etoro without paying any commission
YEXT (NYSE: YEXT)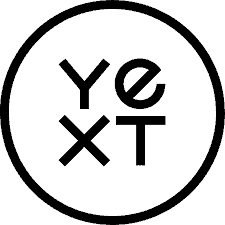 Industry: Software Infrastructure
Trading Platform: NYSE
Product: Search Engine Experience Software
In this world of fake news and misinformation, there are tons of lies and untrue facts. I know this, you know this, we all know this. But importantly, businesses know this. Businesses know that people are likely to Google search before buying something online, so they know their online presence needs to be up to snuff. Being that more reviews are ranking in search results, businesses on all levels need to be sure their facts are straight and being presented to the public properly.
But, how does that happen? When you have so many outlets, who takes all that on? YEXT is a search experience cloud company, meaning they control how businesses want themselves portrayed to the public in the online space. They store facts about companies, then disseminate them to search engines, GPS maps, directories and social media platforms. Instead of having a human constantly monitor all of these outlets, YEXT has made technology to automatically update across the board, ensuring accurate facts are always available. Already available in 6 languages, YEXT has picked up clients such as the U.S. State Department, World Health Organization, Jaguar Land Rover, Kiehl's and BBVA USA, to name a few. Getting in now, when the YEXT stock still has the potential to return 1000x could be a wise move for your portfolio.
Invest in YEXT on Etoro without paying any commission
Going forward, here's what you should know: small cap stocks are a great place to start and have shown exceptional growth in the past. If you're looking to see growth in your stocks, with a potential 10X-1000x return, small caps could be the way to go. As I stated before, Almvest is not a financial advisor, so please realize all investing could be a risk.

(People in the Almvest team may own stock in some of this companies)
Do massive growth investments interest you? Then esports might be interesting to you.