Purchasing beauty products can be a bit of a splurge, so why not earn rewards points each time you shop? The Ulta credit card makes it possible for you to redeem points in exchange for money off your total purchase. There are different Ulta credit cards you can sign up for, but you need to know how to manage these cards.
The Ulta Rewards credit card has two options. One can be used only at Ulta Beauty locations and the other can be spent anywhere MasterCard is accepted. You can pay your bill for both cards through the main login page. Bill payments can be made by logging in or without setting up an account.
For more information on this card and how to pay your bill, this breakdown will give you everything you need to know.
Ulta Rewards Credit Card
If you spend a lot of money on beauty products and services at Ulta, then it might be time to consider signing up for the Ulta Rewards credit card.
There are two different tiers you can sign up for depending on how you intend to use your new card. One can be used only at Ulta locations (excluding Ulta at Target and Target.com). The other can be used anywhere MasterCard is accepted.
The Ultamate Rewards credit card offers you some great benefits at an introductory level. You receive 20 percent off your first purchase at Ulta Beauty. Earn two points for every $1 spent at the store. Perhaps one of the best features is that there is no annual fee.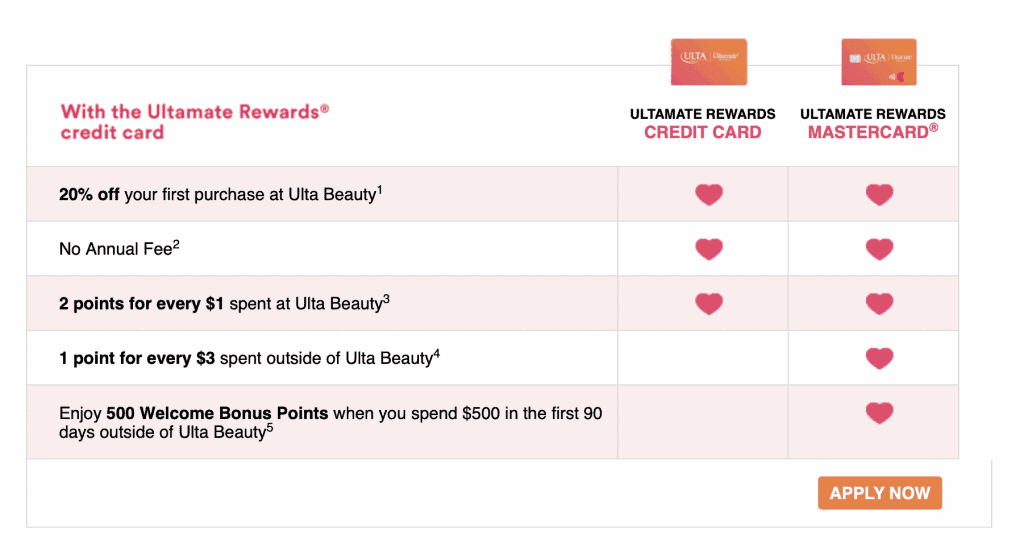 Unfortunately, this card can only be used at Ulta Beauty Stores. It also comes with a high APR of 25.99 percent.
On the other hand, their Ultamate Rewards MasterCard can be used anywhere MasterCard is accepted. You earn the same benefits as the original Ultamate Rewards credit card, but you also have a few additional perks. Instead of only racking up points at Ulta Beauty, you can earn one point for every $3 spent elsewhere.
If you are able to spend $500 in the first 90 days outside of Ulta Beauty, you will earn 500 Welcome Bonus Points.
Depending on your credit, you may qualify for 16.99 percent APR. However, the Ulta MasterCard can also have an APR as high as 25.99 percent if you have a lower credit score.
Ulta Credit Card Login
No matter which of the cards you have, you need to know where to go to pay your bill on time. Paying your bill online is easy, fast, and convenient once you know where to access the Ulta credit card login. Fortunately, the access page for both credit cards is extremely simple to find.
You can head over to their main credit card login page. From here, you can choose whether you have the Ultamate Rewards credit card or the Ultamate Rewards MasterCard. Clicking on the card type you have will redirect you to Comenity's login site for the appropriate card.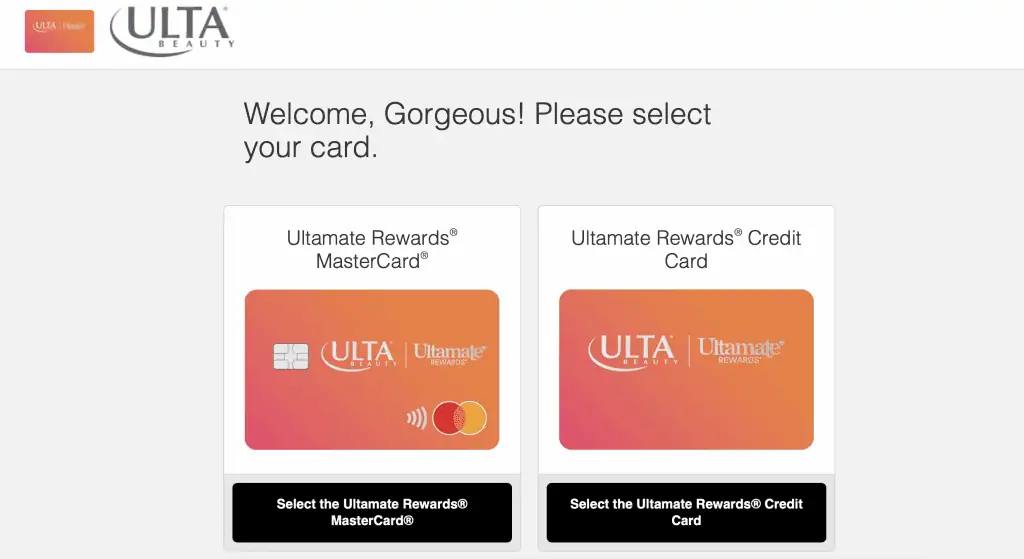 If this is your first time logging in, then you will need to register your account for online access first. You will need a few details handy, so be sure to have your credit card account number available before you begin this process. Under the sign in information, you can click Register for Online Access.
Enter the credit card account number, billing zip code, and the last four digits of your social security number to get started. Follow the prompts to set up a username and password.
Once you are able to log in, paying your bill is simple. You can simply click Manage Account. It will walk you through all of the steps you need to pay your bill on time. There is no charge for making an online payment.
Ulta Payment Without Logging In
If you don't have the time to set up an online account but still need to pay your Ulta bill, then you may want to use the EasyPay feature offered by Comenity. Head over to the same login page and look for the box at the top of the screen that says "Skip Signing In To Pay."
You will click the black box to the right that says "Try It Now."

While you do not need to have an online account set up, you do need your credit card available to you. They will ask you the same questions you will need to set up your account. Comenity needs your credit card account number to access your information, your billing zip code, and the last four digits of your social security number.
From here, they will guide you through all of the prompts to pay your bill without an online account. This is also handy if you have forgotten your login credentials and don't have time to reset your password.
Does Cash App charge to cash out? Learn more in our complete guide!
Paying Ulta Bill by Phone or Mail
If accessing your account and making a payment online isn't for you, there are other options that will still allow you to pay your Ulta bill on time. Because the credit card is offered through Comenity, you will need to contact them directly to make your payment by phone or by mail.
To make a payment over the phone, call 866-257-9195. Keep in mind that you may be charged a small fee for paying your bill this way.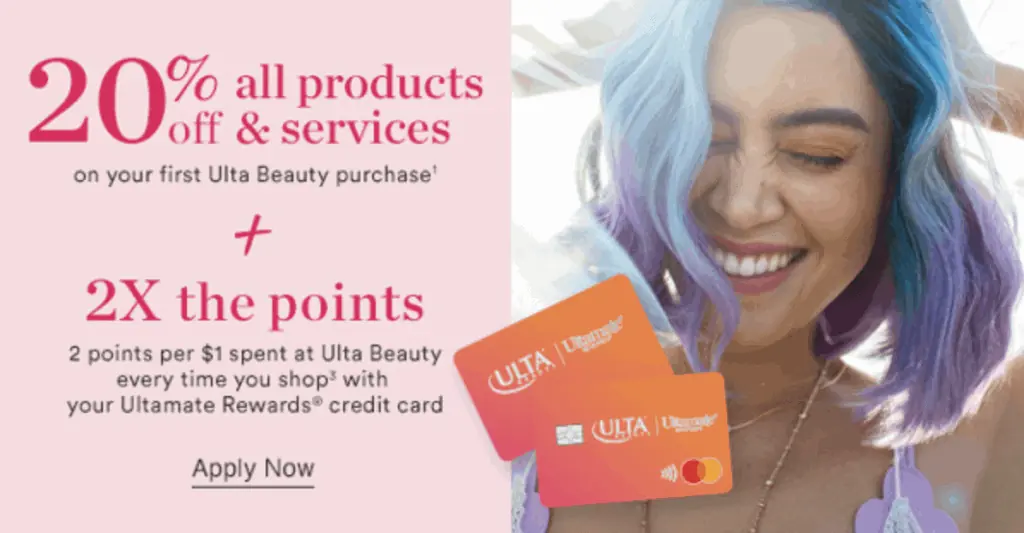 Some people prefer the more traditional way of paying bills by dropping a check in the mail. This is also an option. However, you must remember that you need to send your check long before the bill is due. Most experts recommend sending your check in approximately five to seven business days before the due date.
The address to send payment to is:
Comenity Capital Bank – Ultamate Rewards Mastercard or Ultamate Rewards Credit Card
PO Box 650964
Dallas, TX 75265-0964
Remember that these are the only three ways to pay your bill. At this time, you cannot make a payment in-store.
Ulta Credit Card Payments
If you need to pay your Ulta credit card bill, then you need to know where to find the login online. This is the fastest and most convenient way to make a payment for most people. However, others may prefer to make a payment over the phone or by mail. No matter how you choose to pay your bill, you can take advantage of the great rewards offered with this credit card.