Cash App is a mobile payment service developed by Square, Inc. It has become so popular that many people use it for direct deposit.
One frequent question is, "What is the Cash App bank name?" So who does the app partner with to help provide their excellent services?
Read on to find out.
What Is Cash App Bank Name
First, let's talk about the app and why you might need to know the Cash App bank name.
What Is Cash App and Why Is It So Popular?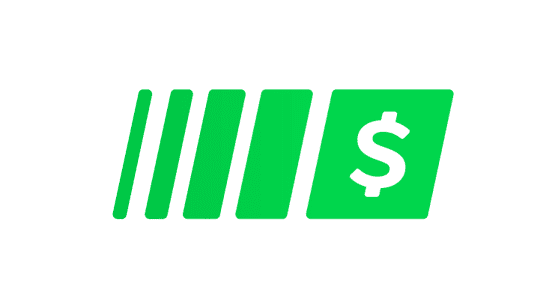 It allows iPhone and Android users to send and receive money electronically. It is available in the United States and the United Kingdom.
The statistics vary as far as the number of users, with reports ranging from 35 million to over 70 million. Either way, that's a lot of people when you think it's only available in two countries.
Cash App is a way to send and receive money using your mobile device. It's similar to Venmo, but there are some key differences.
For one, Cash App offers a debit card that can be used as a regular debit card or linked to your bank account. This allows you to spend your money anywhere your Visa is accepted. Sutton Bank services the card.
You can also use the app to buy and sell Bitcoin. The app has a built-in wallet that stores your Bitcoin.
Finally, you can use Cash App to get a loan. Cash App offers loans of up to $200 with low-interest rates. Lincoln Savings Bank handles this, as well as all non-card-related services.
Cash App VS. Paypal
Paypal also offers a mobile payment service. In many ways, this conversation is like the story of David and Goliath.
For one, Paypal is available in more countries than Cash App. It's available in over 200 different countries and 25 currencies.
Another difference is that you need a bank account to use Paypal. You can't just use a debit or credit card.
Finally, Paypal offers more features than Cash App, though that gap is closing quickly. A significant difference between the two comes with the fees. Cash App is fee-free, while Paypal hits business owners pretty hard in that category.
Venmo VS. Cash App
Venmo is Cash App's main competitor. It's a mobile payment service focusing on peer-to-peer payments. It is owned by Paypal, giving the company a two-pronged attack against its fiercest competition.
How To Find Cash App Bank Name, Routing, and Account Number?
Cash App assigns an account and a routing number to all its users. Once you enable this option, you can copy and paste or physically write down the numbers to give to your employer.
Open your app
Tap "My Cash" next to the green $ sign
Click "Cash"
Select "Direct Deposit"
Tap "Get Account Number"
Choose "Enable Account"
Select "Copy Account Details" and "Copy Routing Number"
Pay attention to the Bank Account Number and Routing Number
Anybody who wants to make a direct deposit into your account may do so as soon as you have your bank account and routing number. To send a user money, the depositor needs to follow these steps:
Open your app
Tap "Banking"
Select "Deposits & Transfers"
Type in the provided Cash App Account Number and Routing Numbers
What is Cash App Bank Name for Direct Deposit?
Lincoln Savings Bank handles the direct deposit side of Cash App. When your employer sends your paycheck to your Cash App account, it will go through Lincoln Savings Bank.
It can take up to two days for the deposit to appear in your account. This is a bit longer than most other apps, but it's still a speedy process. And unlike traditional banks, as soon as your funds hit the app, they're ready for immediate use.
To find out more about how long it will take for your deposit to show up and what time of day it will hit your account, you can check out our post about what time Cash App direct deposit hit.
You can also see the name of the bank handling your direct deposit by following the steps in the above section to find the routing and account numbers.
FAQ
What bank does Cash App use?
There are two different banks that Cash App uses. They are Lincoln Savings Bank and Sutton Bank, depending on what services you want to use. Sutton handles the Cash App card, and LSB directs everything else.
What bank is Square Cash App?
Cash App is a mobile payment service developed by Square, Inc. that allows users to transfer money to one another using a mobile phone app. It is not a bank. The company considers itself a financial platform. However, it has services similar to banks, which is probably the root of this confusion.
How to search Cash App names?
Searching for someone's Cash App name is easy! Open the app, click the "Search" bar, and type in the person's phone number or email address. If they're in your contacts, their name will pop up. You can also search for people by their Cash Tag (which is like a username), but you'll need to know their Cash Tag beforehand.
Can I use Cash App without a bank account?
Yes, you can use Cash App without a bank account. You will need a debit or credit card linked to your account to add or withdraw money.