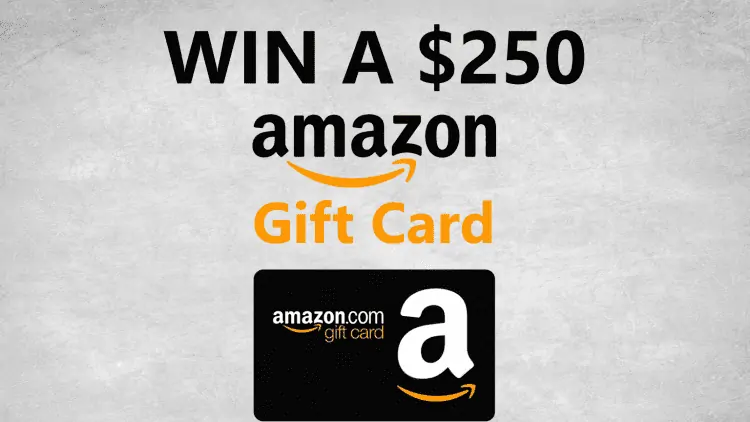 Thanks to you, Wealthy Nickel readers, I am giving away a $250 Amazon gift card free to one lucky winner. Scroll all the way down for full details!
I started doing giveaways on this site about a year ago, and haven't stopped since.
I love sweepstakes because it's a way to give back to you, the readers. I try to do one every month, and have so far given away over $2,000!
$250 Amazon Card Giveaway
This month, we are giving away a $250 Amazon gift card!
Can you believe 2021 is coming to a close? To celebrate the holidays and ring in 2022 right, we are doing our biggest gift card giveaway ever.
Whether you need to do a little post-holiday shopping, or buy supplies for your next side hustle or business, this gift card can help you balance your budget to start the New Year right!
Whether you're a brand new reader or you've been around awhile, I hope this giveaway will inspire you to take control of your finances. And one lucky winner will get a $250 gift card to get a head start!
About Wealthy Nickel – Helping You Make More Money
If you're new here at Wealthy Nickel, I mainly talk about:
side hustles
entrepreneurship
real estate
and other ways to make and save money
My hope is to help you get your side hustle idea off the ground, whether that's a bookkeeping side hustle (my favorite idea for 2021), or making money by flipping on eBay, or one of the many other ways to make money from home.
My own family has been blessed through our own side hustles to make an extra $50k or more per year! You can read more detail in our extra income reports.
While it took us quite awhile to build our income to that level, I think it's possible for ANYONE to make an extra $500 per month or more with skills you already have. Imagine what an extra $500 would do for you or your family:
Pay off debt
Travel more
Save for retirement
Add to your kids' college funds
If you're a regular reader, thank you for your continued support. Every affiliate link you've clicked to try something new, every ad you scroll past, every comment you leave, or Tweet, or share on Facebook lets me bring you more giveaways.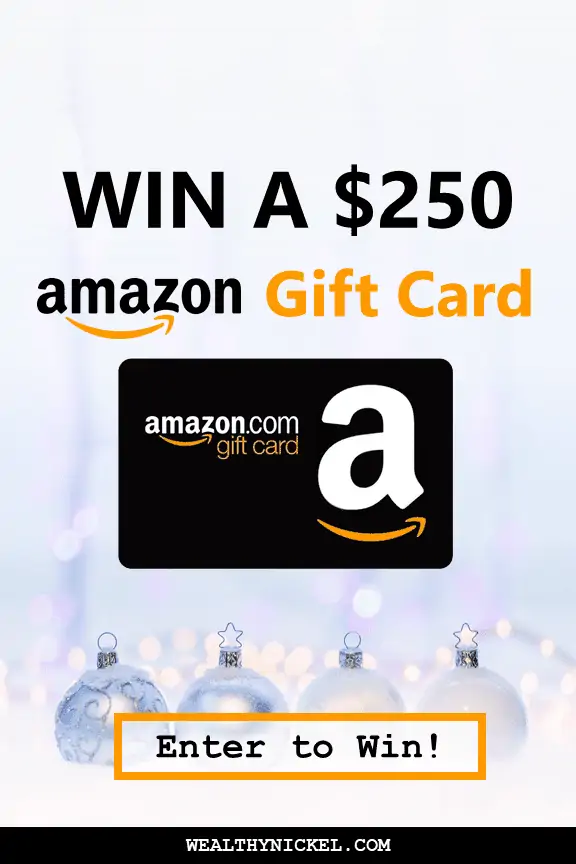 Want to Earn Even More Cash (Up to $1,ooo Sign Up Bonus)?
If you're interested in credit card rewards, one way you can help support our mission (and future giveaways) is by using our referral links when signing up for your next credit card.
We make a small commission, and you get access to the best credit card rewards out there! For more on how our family uses credit card rewards, see how we made over $2,000 from credit card rewards last year.
Here are my top picks (many of which I personally use):
A Few Quick Wins
If you're looking to make a little extra spare money without spending too much time, here are some recommendations:
1. Survey Junkie – Get Paid for Your Opinion
Survey Junkie is my favorite app for making money with online surveys. You won't become a millionaire with surveys, but it's nice to earn a little money while sitting on the couch watching Netflix!
2. Swagbucks ($5 sign up bonus)
Swagbucks is the ultimate "get-paid-to" app. Get paid to take surveys, watch videos, play games, and shop online.
Swagbucks has paid out over $500 million to its members, so they're definitely legit!
3. Check Out 20 Ways to Make $20 Fast
I researched and put together 20 different ways to easily make $20 fast and put it all together. Check it out here!
20 Surprisingly Simple Ways to Make $20 Fast

I hope you'll come back soon and keep up with what is going on in the Wealthy Nickel community. And feel free to leave feedback of what kind of content you'd like to see more of. I am always looking for ways to help you make the best personal finance decisions you can.
Scroll down and enter to win a $250 Amazon gift card. Don't forget to confirm your email, and check back for new ways to earn bonus entries!
---
Andrew Herrig is a finance expert and money nerd and the founder of Wealthy Nickel, where he writes about personal finance, side hustles, and entrepreneurship. As an avid real estate investor and owner of multiple businesses, he has a passion for helping others build wealth and shares his own family's journey on his blog.
Andrew holds a Masters of Science in Economics from the University of Texas at Dallas and a Bachelors of Science in Electrical Engineering from Texas A&M University. He has worked as a financial analyst and accountant in many aspects of the financial world.
Andrew's expert financial advice has been featured on CNBC, Entrepreneur, Fox News, GOBankingRates, MSN, and more.