Looking for some easy ways to make 20 dollars fast?
Good news!
We've got a ton of ideas to earn a quick $20. While there's no free lunch, if you're willing to put in a little bit of work, it's not hard to make 20 bucks or more.
Many of them are online or even on your phone, so you can even make money from home in your pajamas!
How to Make 20 Dollars Fast (Online)
There are lots of ways to make $20 online or on your phone. Here are a few of my favorite (some of them you can even make $20 instantly).
1. Get Paid For Your Opinion With Survey Junkie
Survey Junkie is one of the best and highest-paying ways to make money online taking surveys.
There are a lot of survey apps out there, but Survey Junkie is one of the best. You should have not trouble making $20 quickly.
By sharing your opinion you help brands delivery better products and services, and get paid in the process.
While I don't necessarily recommend survey sites if you're trying to make an extra $500 or more, they are a good way to earn $10 or $20 quickly and easily.
One tip is to take surveys while you're watching TV, standing in line at the grocery store, or killing time waiting to pick up the kids at school.
The little bits of time add up, and you'll be on your way to cashing out in no time!
2. Join Swagbucks (get a $5 sign-up bonus)


Swagbucks is another of the top-rated survey apps online.
But with Swagbucks, you have even more options to earn money such as:
taking surveys
watching videos
playing games
shopping online
and more!
Swagbucks has paid out more than $500 million to its members so far, so it's definitely legit.
Plus, Swagbucks offers a $5 sign-up bonus to get you started.
You can make $20 within a day or a few days, depending how much time you spend on the app.
I always recommend combining it with a few other apps such as Survey Junkie and Inbox Dollars to earn money faster.
3. Inbox Dollars ($5 sign-up bonus)
Another recommended "get paid to" app is Inbox Dollars.
With Inbox Dollars, you can earn cash for your everyday online activities. Combined with the apps above, it's another great way to rack up $20 fast.
How to Make $20 With Inbox Dollars: Earn money for taking paid surveys, watching videos, using free coupons, and even playing games.
Convert your points into free gift cards or Paypal cash.
4. MyPoints ($5 sign-up bonus)
Ok, one more survey/get-paid-to app and we'll move on!
MyPoints is very similar to Swagbucks or Inbox Dollars – get paid for multiple activities like online shopping and taking surveys.
Why so many apps?
Well, most of them limit how much you can make (you can only watch so many videos, or qualify for so many surveys a day).
By having multiple apps at your disposal, you increase the amount you can earn.
As long as you have extra time during the day, more apps = more $$$.
Plus, by collecting the free sign-up bonuses, you'd almost be to your $20 goal by now!
5. Groundfloor ($10 sign-up bonus)
One of my favorite ways to make money is through passive income and real estate.
Groundfloor combines both of these and allows you to invest as little as $10 in short-term real estate loans.
According to their website, Groundfloor has returned an average of 10.5% per year to date.
That tracks pretty well with my own returns. I've been investing with Groundfloor for a few years now and have made a little less than 12% annually on my capital.


If you have a small chunk of money to invest, you could make $20 and much more pretty quickly.
Plus, they have a $10 sign-up bonus just for depositing you first $10 – so you'd be halfway to $20 really fast!
6. Mistplay – Make $20 Fast Playing Games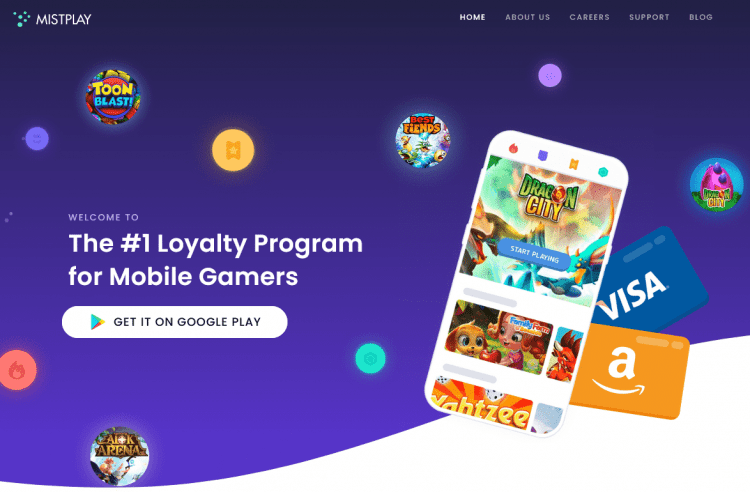 Want to get paid for playing games?
Mistplay is an Android app that lets you install and play games and earn money in return.
How does it work? As you play games, you earn points which can be converted to gift cards to Amazon, iTunes, Google Play, and more.
The idea is you are helping to test and improve the next hit games before others have access.
You won't become a millionaire playing mobile games, but it's a great way to make some extra spending money!
For now, it's only available for Android, but there is an iOS version under development.
7. Earn Cash Rewards With Rakuten ($25 sign-up bonus)
Rakuten is one of the original cash back apps that pays you for shopping online.
Plus, if you're looking for ways to make $20 fast, their $25 sign-up bonus will get you there almost immediately!
The great thing about Rakuten is you can earn cash back for shopping you were going to do anyway. Almost anywhere I shop online provides cash back through Rakuten, such as:
Amazon
Target
Wal-Mart
Kohl's
With Rakuten, you can earn anywhere from 1-20% cash back (usually around 2-5%), which adds up fast. They have paid out over $1 billion to their users via PayPal or check.
The easiest way to earn cash back is to install the Rakuten browser extension and the phone app. The extension will automaticaly remind you how much cash back you can earn when you're browsing a retailer's website.
When you sign up for Rakuten and spend your first $25, you'll get a $25 bonus. Plus, when you refer a friend you will each earn $25 when your friend spends their first $25.
That's one of the best sign-up bonuses available anywhere!
8. Ibotta (up to $20 sign-up bonus)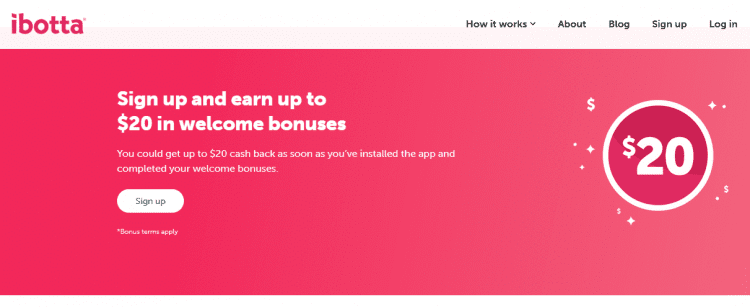 Ibotta is a cash back app similar to Rakuten, but it focuses more on grocery shopping.
With Ibotta, you earn cash back on your everyday grocery shopping by clipping digital "coupons", then scanning your receipt to claim your cash.
One thing I like about Ibotta is it lets you earn money even if you don't buy name brands. For example, you get can 25 cents just for scanning a receipt, 50 cents for buying any brand of milk, etc.
How do I make $20 fast with Ibotta?
Ibotta makes this one pretty easy – just download the app, complete the welcome bonuses, and you'll automatically earn $20 cash back!
Another great way to earn with Ibotta is by referring friends. You'll get a $10 bonus when a friend redeems their first offer on Ibotta.
9. Amazon Mechanical Turk
With Amazon Mechanical Turk, you can get paid quick cash for completing micro-tasks – many of them a minute or less.
Each task doesn't pay a whole lot, but added together you can make a decent hourly wage.
If you are consistent, it's completely possible to make $20 or more every month on Amazon Mechanical Turk.
10. Freelance with Fiverr
Fiverr is an online marketplace for freelancers that allows you to offer almost any virtual service for others to purchase.
You can sign up for free, set up your gig, and offer your work to a global audience.
Some of the many freelance jobs you can do include:
graphic design
freelance writing
video editing
social media marketing
virtual assistant services
and many more…
Browse their gig categories to ideas for potential services you could offer.
You can easily make $20 a day, and potentially much much more depending on your skillset.

Best Ways to Make 20 Dollars a Day or More
11. Earn Cash Locally with TaskRabbit
Looking for something more local?
TaskRabbit is another freelance platform that allows you to make money in your city or neighborhood.
Sign up as a "Tasker", and browse job postings from people looking for help with furniture assembly, moving, event setup, painting, car washing, and other things.
The average hourly rate varies by area, but in my city the average Tasker makes $40/hour.
This is a great way to make some easy money when you have a free afternoon!
12. Sell Your Stuff and Make $20+
If you're like me, you probably have hundreds of dollars worth of stuff lying around you don't use anymore.
In fact, last time I got a new phone, I promised myself I would sell the old one…but I still haven't gotten around to it.
Don't be like me – gather up your unused electronics, clothes, toys, and furniture and turn it into cash!
There are lots of platforms to sell your stuff:
eBay (good for almost everything)
Craigslist and Facebook Marketplace (for furniture or other hard-to-ship items)
Poshmark (clothing)
Decluttr (electronics)
If you've got enough stuff, you can even have a good old-fashioned garage sale.
13. Lawn Mowing and Landscaping

Did you know that lawn care is a $100 billion industry in the U.S.?
If you live in almost any neighborhood, it's easy to make money just by knocking on doors and offering your services.
Just one lawn mowing would make at least $20 in under an hour of work.
Think outside the box and offer different services depending on the season such as gutter cleaning, leaf raking, hedge trimming, etc.
This would also be a great idea to make $20 fast as a kid.
14. Babysit Your Way to Quick Cash
Babysitting has always been a great way to make money as a kid or teenager (or even as an adult!)
As a parent of young children, I can tell you that reliable, responsible babysitters are hard to find.
If you like kids and have evenings/weekends free, offering babysitting services is a good way to make extra money.
You can make $10 or $20 per hour depending on your experience and the number of kids you are watching.
15. Get Paid to Drive
Ever heard of Uber?
Of course you have.
Uber, Lyft, and other similar services can be a great way to make $15-20 per hour if you have a car and some free time.
If you're more of an introvert, maybe being a delivery driver with UberEats or Instacart is more your thing.
Either way, this can be a fun and easy way to make $20 fast, or to make $20 a day if you're consistent.
16. Sell Plasma for $20 to $50
Look up your local plasma donation center to see if you can get paid for donating your plasma.
I have an irrational fear of needles, so this one isn't for me. But if you don't mind it, it can be a great way to get paid $20 to $50 or so per trip!
You can't do this one every day, but it is a good way to regularly make some extra income.
17. Sell Unused Gift Cards
I've got a whole drawer full of gift cards I probably won't get around to using.
If that's you too, you can turn those gift cards into cash by selling them on a site like Raise or Cardpool.
18. Backyard Chickens – Turn Eggs into $$$
Even though we live in the city, we have pet chickens in our back yard.
As I've started teaching our kids about money, one thing we've done is put them in charge of collecting the eggs.
We then sell the eggs (organic, free range) at $5/dozen to friends and neighbors and put that money in their bank accounts.
With 4 chickens, we get about 20-25 eggs per week. You could make $20 pretty quickly by packaging and selling the eggs!
19. Rent out a Spare Room
If you've got a spare room, basement, or guest house, you could make money by renting it out – $20 a day or more for sure.
If you want to do a short term rental, Airbnb is a great platform to try. Or you could rent it long term by advertising on Zillow or your local MLS.
This is how I got started in real estate investing, by renting out rooms in my first home.
20. Grow and Sell Plant Seedlings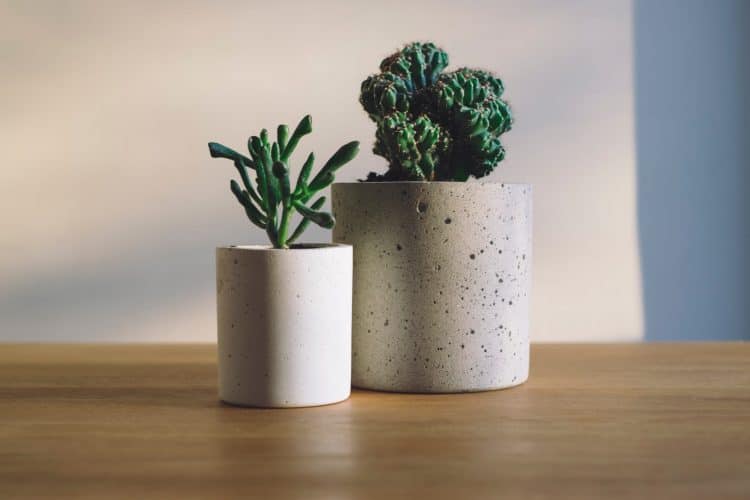 My wife is obsessed with succulents.
She is always bringing home new ones for our garden or as indoor potted plants.
One thing I've noticed is that most succulents are prolific growers and are constantly producing "baby" plants.
You could easily make a small business out of growing and selling these plant seedlings to local neighbors.
At $5 each, you'd make $20 in no time and could definitely grow (pun intended) from there!
Plus if you have kids, this is another great idea to make money fast that they can also help with.
Frequently Asked Questions on Making $20 Fast
How can I get $20 right now?
If you're looking to make $20 right away, there are a few good options. To make $20 instantly online, sign up for a few apps with great sign-up bonuses like Rakuten, Ibotta, or Swagbucks. If you want to make 20 dollars right now offline, selling your unused stuff or offering local services such as lawn mowing or babysitting might be the best place to start.
How can I get $50 ASAP?
Making $50 fast can be done pretty easily through multiple ways such as driving with Uber/Lyft, offering freelance services on Fiverr, selling your unused stuff, or taking paid surveys.
How can I make $20 fast as a kid?
Some of the best ways to make $20 or more quickly as a kid involve offering local services such as lawn mowing, landscaping, babysitting, and pet sitting. If you get creative, there are lots of other ideas such as those we talked about above like raising backyard chickens or growing and selling plant seedlings.
Looking for Other Ways to Make Money?
We've got you covered.
Our mission is to help you learn how to make extra money through side hustles or completely replace your income and work from home.
Check out these other ideas to make money:
11 Ways to Make an Extra $500 a Month
How to Make $200 a Day (13 Unique Ideas)
23 Highest Paying Apps (Make Money Fast Online)
This Former Teacher Quit His Job and Makes $75/Hr with a Bookkeeping Side Hustle