If you have ever either sent or received money from abroad, then you already know that even the best international money transfers do not come for free. In this post we will look at why sending and receiving money abroad can prove so expensive and offer some insights into what you can do about it. We will also suggest a few of the best money transfer service providers who may be able to help you save some bucks on your next transfer.
Why Use International Money Services At All?
In order to fully appreciate the value of international money transfer services, we need to start by looking at the alternative – the banks.
If you need to send or receive money abroad, you may well be tempted to simply rely on your bank to handle the transfer. Afterall, all you need to do is call them up and make it happen.
However, if you do this then your bank (whoever it is) will charge a transaction fee for handling the transfer – in the US these fees range from $2.50 to $15.00. In addition to this, your bank will also get to select the foreign exchange (forex) transfer rate that is applied to the transaction and will use the opportunity to make a further profit by applying a "mark up" against the prevailing, open market forex rate. It is not uncommon for account holders to be charged anywhere between $10 – $20 to send or receive from $100 abroad – understandably very few customers are exactly satisfied with this.
International money services however, are the financial services markets' response to these shockingly high fees and markets. An  international money transfer provider specialises in helping disillusioned bank customers send or receive money from all over the world. They offer lower fees, lower mark-up rates and in most cases are also a lot faster than the banks at actually completing the transfer.
Whilst it may take a bit of initial effort to identify a suitable provider and open an account, using a money transfer service can help to save a lot of money in the long run.
How To Identify The Best International Money Transfer Services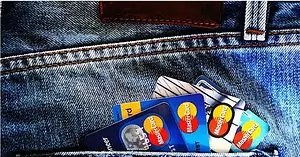 There are now quite a lot of different international money transfer services out there. Identifying  which one is the "best" is largely subjective but there are definitely some things to look out for when choosing a provider.
Firstly, remember that when you use one of these services you are entrusting them with your money. As such, always verify that a provider is properly registered and regulated by the financial services authority in your own country. However, do note that some money transfer service providers may be registered overseas (such as in the UK or the EU) but are still licensed to service foreign customers in the US, Canada or Australia for example.
Next look at the provider's interface and/or customer support. Most of the leading ones now have very fast and user friendly websites and apps so you should not need to waste time phoning them up.
Finally (and most importantly) take the time to examine their fees and typical forex mark ups. With international money transfer services, the fees and markups do tend to vary depending on where you are sending money from, and to, so it is not always easy to conduct an exact side by side comparison but you can nevertheless get a good idea of what they can offer you.
Let's now look at 3 different, well established money transfer services and see what they can offer to customers.
Currencies Direct
Currencies Direct is a well established, UK based forex and money transfer specialist. They can offer transfers in over 40 currencies to 120 different destination countries. Currencies Direct do not charge transfer fees on international money transfers which makes them an excellent option especially for smaller, low value transfers. They do apply a mark-up on currency exchanges but the rates are generally significantly better than those offered by the banks.
Their low fees, competitive mark-ups and excellent app makes them arguably the best for international bank transfers on this list.
Wise
The British/Estonian fin-tech formerly known as Transferwise has come a long way since its initial founding just a decade ago. Wise has long been established as the best money transfer service amongst freelancers, digital nomads and travellers on account of its low transfer fees and bank beating forex rates.
A Wise account is easy to open and its app interface is amongst the best on the market. Wsie also offers multi-currency accounts which are a great offering for customers who wish to keep and store a foregn currency balance.
Western Union
Western Union is one of the oldest and best known money transfer service providers but also one of the most derided. Critics of Western Union point out that both its fees and mark-ups can be just as high as the banks.
However, Western Union does have a vast network of offices, serving otherwise  marginalised markets in Africa and other parts of the developing world. They also handle cash only transfers to recipients and so are the best international money transfer provider for those who do not have bank accounts.
Final Thoughts on Finding The Best Money Transfer Service
So in conclusion, we can see that international money transfers always incur some costs. However, by taking the time to find the best international money transfer provider for your exact needs, the cost of moving money around the globe can be much lower than the banks would have us know.