So you have realized that you have bills to pay this week and your car needs gas and plus the groceries are running out!
And you are like, "I need 400 dollars as soon as possible"
Do you want to know, "How to make 400 dollars fast?"
Well i can't guarantee you, but i think the ways mentioned in this article can help you make 400 dollars within one week or two or maybe faster!
In this article I have listed 12 legitimate ways to make money fast!
Disclaimer: We never guarantee that you would make 400 dollars fast following the methods mentioned in this article just like if we give you a business idea, you might or might not make a successful business out of it. The purpose of this article is just to give you ideas not a blueprint.
So here we go,
How to make 400 dollars fast [12 ways]
1. Join Swagbucks and earn cashback
note: Swagbucks is not a way to make money rather a site to earn cashback and is our sponsor!
You must have bought something online!
Do you shop online and often purchase subscriptions like Netflix and HBO?
Then I have a great news for you!
There is a website called Swagbucks that pays cashback for some of the online stores and services.
Swagbucks is a popular website known mainly for online surveys but according to my opinion those surveys are not worth your time and there is a better option that you should look into that is Cashback!
You can join Swagbucks for free! and it also has a browser extension that notifies you when there is a cashback offer on the retailer or services website you are currently on.
Normally the cashback percentage is 1% to 3% but it goes upto 8% as well.
I recommend you all to join Swagbucks, afterall it's free of cost and has wonderful offers.
If you will join through the following link we will get a small commission that encourages us to create more high quality content for free!
2. Walk Dogs and Pet Sit on Rover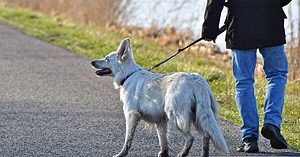 Animal sitting is the dream job of too many people! There are dog lovers in every corner. Cat lovers too.
So yes, if you live in a crowded area, you can easily get about 5-6 people to pay you to take their dogs out for a run!
Smaller cities have good dig walking opportunities too! Some families go on vacations during the summer and would someone to take care of cat and goldfish (and to make sure that the cat doesn't eat the fish)!
You could check up Rover too which is a great platform to scale your sitting business, but make sure to have some experience and testimonials before applying for Rover as they are strict.
There is a huge potential to make money in this area and i believe you can make 400 dollars quite fast if you work hard.
Also read: How to make 200 dollars fast [18+ legit ways]
2. Rent Out Your Car on Getaround
Uber and Lyft are two great options if you want to make money driving, however you may not have enough time to go out and drive around the city.
So what's the solution?
Solution is Getaround! Getaround is a platform that lets you give your car on rent when it car is free either because you have an extra one or you don't use it much.
If this is the case, you can put up your car for rent for a few hours or days on this platform.
The process to place your car on rent with this platform is very easy and literally takes few mintues.
First you have to register on their website, then enter the name of your car and other information, set your location and the availability of the car and finally give a brief description.
Getaround automatically detects the users who need a car near you and connects them to you, so that they can book your car straight from the app! Super easy process indeed. You don't have to hassle with scheduling a meetup and exchanging keys at all.
You can list your car on Getaround for free for the first 30 days as a trial and then you have to pay $20 a month as a subscription fee. Other than that, Getaround also takes $99 to professionally install Getaround Connect in your car but you can choose to uninstall this option in the first 30 days of your free trial.
You are paid on 15th of every month and 40% of your earnings goes to the company. You may think this is too much but afterall Getaround is getting you all the customers which you normally may never get.
You can 400 dollars quickly or slowly with this platform because it is depends upon your car, it's availabilty hours and the need of cars in your area.
Also read: How to make 1000 dollars fast [12 legit ways]
3. Sell old CDs, Tech, and LEGO through Decluttr
Decluttr is one of the best places to sell your old stuff which mainly includes old CDs, DVDs, tech and even LEGO!
It is basically a platform that connects vendors with buyers just like many other platforms out there.
However, Decluttr is particularly for selling tech, so search your home for any old movies or no longer needed phones and put them all up for sale.
In order to start selling, you first have to download their app or open their website, register an account and then scan the barcode of any item you want to sell (through their app) to get an instant price offer. You can also manually enter the barcode if you don't have access to your phone.
After the scanning is done, you can accept the order and soon Decluttr will send you a free shipping label.
And then you can proceed to final step which is to pack up the stuff and ship it off!
Declutte is pretty amazing in terms of payout as they sends it to you the day after your order arrives. They have three payout options available, Paypal, Direct deposit and check.
This is a great way to make 400 dollars fast if you have enough old stuff at your home.
Also read: How to make 300 dollars fast
4. Repair Broken Screens
Broken screens! Broken screens everywhere! No matter where i go, i always see people having broken screens.
A business opportunity rises everytime there is some problem so here is your opportunity!
Although there is already a lot of competition out there, you can still manage to start a screen reapairing business and succeed to a great extent.
The key is networking! If you are in high school, university or work at a place with a good amount of people or you meet with a lot of people daily, you can leverage the power of networking to find your first two to three clients.
Tell all of them about service and their high chances you'll get your first two to three clients quickly. After getting those first clients, you can gradually grow through word of mouth marketing and start a website for your business to take things to the professional level.
In modern era, i believe fixing phones, laptops or any other tech stuff are one of the most lucrative skills anyone can aquire.
These kinds of repairs seem hard to do but aren't that tricky in reality if you are really committed to learn them. First spend a month with a technician learning the stuff and then start practicing on your own to get a stronger grip on your skill.
Just to get a screen repaired, people pay over $100! Imagine the potential!
The rates vary according to the damage done. A common rate though is $50 per repair, so yes, do the math and find enough repairing tasks to meet your $400 goal!
You can put an ad on Craiglist or Facebook; this can help you make $400 in a week or two easily.
Also read: How to make 2000 dollars fast [34 legitimate ways]
5. Sell Clothes on Poshmark
Poshmark also has almost the same business model which Decluttr has, except that it is a platform for buying and selling old clothes instead of old tech accessories.
Poshmark is of the leading online marketplaces to buy and sell old clothes and some other stuff and it has really built a great reputation over the recent years.
It is by far, one of the best places to sell clothes, shoes and even jewelry that you want to dispose of.
If you want to start selling on Poshmark, the process is very simple. All you need to do is go their website or download their app, register your account and then in order to sell a product, take its picture and upload it. Finally add a description and you are done.
You can make 400 dollars fast with this method if you have a collection of old clothes at your home which you wanna sell.
6. Drive for Lyft
Currently, Lyft offers a great bonus for new drivers! A great motivation to start, right? All you'll have to do is to register an account as a driver and complete the milestone of 100 rides. This could be a really fun job if you love spending time traveling and meeting new people!
As a Lyft driver, you make money by getting a percentage of the money received from the customers and the tips and bonuses which you receive from the customers and the company respectively.
Some reports say that the average Lyft driver makes around 18 to 34 dollars an hour. To give you a clearer picture though, independent surveys have found ride sharing drivers in Denver, Houston and Detroit who have earned $10 after expenses (tax included).
There's a wide gap between the profits received between different cities. For this reason, we recommend doing some research on how well one can earn in your area before you start. Check out this informative piece of content by TurboTax to learn more about tax tips for Uber and Lyft drivers.
Join Lyft today to start making a good amount of money every month and definitely some quick cash or your needs. However If driving people around doesn't interest you, check out Doordash, which will pay you to deliver food.
7. Sell on Craigslist
Although its reach isn't as vast as other sites, Craiglist is a great platform to sell your old stuff.
No restrictions with this one; it has a wide range of product categories you can select from.
So yeah, you can sell almost anything here, even you servies!
If you have a popular skillset, offer it on Craiglist! By popular, I mean those skills that are in demand like data entry or graphic designing.
You can also offer on-site services like house cleaning or laundry washing.
You can choose something a bit more exciting too like dog walking or pet care!
Another exciting way to make money through Craiglist is to go check out the FREE section of craiglist to some good stuff, repair it (if needed) and then resell at a good price.
Reaching $400 under a week with Craiglist is totally possible, depends on how valuable the stuff you put for sale are.
If you sell furniture or electronics, then the job will probably be done in a week!
8. Sell on Facebook
Social media pages have become saturated marketplaces! You can sell anything their and people from across the globe can buy (do keep in mind the shipping costs though).
Selling is not easy! It takes a lot of practice and tests to check what sells and what not!
Due to recent changes in Facebook algorithm, it has become more difficult to reach your target audience organically, so in order to speed up the process, you have to go the paid way.
Facebook ads are not something to play with (without any training). Get a good training of facebook ads online and then kickstart your business.
9. Teach English to international kids on VIPKID
VIPKID is a website or a portal made for international students to learn English from the teachers who are either native English speakers or have a strong command on the language.
Usually students from China and nearby countries learn through it. So, if you have teaching experience, or are confident in your linguistic skills, then this is a pretty safe earning option.
It is completely authentic opportunity to make money if you have strong command on English.
VIPKID requires you to have atleast a bachelor degree in any subject to join them as a teacher, plus you also have to pass a demo class interview.
Teachers are normally paid between 14 to 22 dollars an hour depending upon their experience and their performance in the demo class interview.
It won't make you 400 bucks in one day, however you can practically make $400 in a week or less.
Teaching offline and online are two different things and have a totally different kind of atmosphere.
VIPKID requires you to have a personal computer (very obvious!), a mic, headphones and a good internet connection to start, however you can the session more interesting for the kids by bringing some toys and props.
Now let's talk about how quickly can you make 400 dollars through this platform. Usually each class lasts for about 30 minutes, so if you rate is $20 an hour, you would make $10 per class and ultimately in order to make 400 dollars you would need to take 40 classes.
10. Become a Gigwalker
I hope you are familiar with the word "Gig", Gig is some kind of task or a service you offer to your client.
Gigwalker is a tool that helps business owners study the consumer behaviour, real life events, unbiased reviews and much more.
Now how can you make money on Gigwalker?
On Gigwalker you have to join and complete the tasks as explained to you, these tasks are given by the business owners and other online companies seeking consumer behaviour and changing in the surroundings.
Normally the tasks include reviewing an item, making a video of an event, going to store and scanning the barcode of a specific item, taking pictures of menu of a specific restaurant and much more.
The price of each task is stated alongwith it and when you complete the task you are instantly paid through Paypal.
11. Offer lawn mowing or ice removing services
Lawn mowing and ice removing are the two services that have huge demand almost all over the world. Either you have lawn and you don't have time to mow it or you have a roof covered with snow and you want someone to remove it for you!
Lawn mowing however requires a lawn mover which is quite expensive so i recommend you to first deal with 3 to 4 clients at a time, decide a day and then rent a lawn mover to mow all of the lawns on that day to make sure you have minimum rent expense.
On the other hand, ice removing does not require any machine, it just require a raker and you are good to go.
Best way to find clients is to look around and ask your neighborhoods and nearby areas.
12. Perform Small Tasks with TaskRabbit
Taskrabbit is a little different as compared to Fiverr,
Unlike Fiverr, where are the services are digital, Taskrabbit is a platform which connects experts of every field to their respective clients looking for some tasks to be done, like fixing a water tap, fixing AC, Computer repair, etc.
Taskrabbit has solved the problems of a common man and increased the work opportunities for skilled workers.
If you want to make money on Taskrabbit, you have to be skillful in one field or the other so that you can provide the best of your service to your clients.
Joining Taskrabbit is easy, you just have to complete the registration and then wait for their invitation email for the information session, after receiving the invitation, you have to attend an info session in your area and then download the app to start the proceedings.
Some of the tasks that are common on Task Rabbit are,
1. Delivering services
2. Cleaning in general
3. Furniture assembling
4. Moving something
5. Lifting heavy stuff
6. Personal assistance
Check out this video by Jonathan C Whitney in which he shares his experience on Taskrabbit and discusses the top 8 tasks on Taskrabbit,
Conclusion
This comes to the end the article on how to make 400 dollars fast.
All the ways mentioned in this article are legitimate, however one can't say how much money would you make using these ways.
My advice is to pick one way and master it, this way you'll have high chances of making good amount of money.
Frequently Answered Questions (FAQs)
How to make 400 dollars a day?
You can make 400 dollars a day through a lot of ways. If you want to work online, you can start a blog around a niche, promote niche related products or services on your blog and make money. This method takes a lot of time and efforts but it is definitely worth it. You can start by learning a skill, providing freelance services to your clients and start the blog on side. Check out this step by step guide to starting a blog.
How to make 400 dollars in a week?
You can make 400 dollars in a week by buying and selling stuff with a profit margin on Craiglist or eBay, starting a YouTube channel and promoting affiliate products/services, designing custom t shirts on Teespring and selling them through Facebook ads and babysitting or pet sitting.
How to make 400 dollars a month?
You can make 400 dollars a month through a lot of ways. Online ways include blogging, freelancing, consulting, dropshipping, selling your own products, CPA marketing, domains/websites flipping and Amazon FBA etc.
How to make 400 dollars fast as a kid?
You can make 400 dollars fast as a kid through a lot of ways like selling lemonade or candies outside schools, baby sitting, pet sitting and mowing lawns etc. Check out this article to learn about more ways to make money as a kid.