Are you looking for the best weekend jobs?
Not everyone wants to work on weekends.
BUT!
If you're looking to earn extra income, you can add working on weekends in your 9-to-5 job routine or your study schedule in case you're still in school or college.
There can be many options but finding the best weekend job is quite challenging.
It has to be:
Easy to Find
Easy to Get Hired
Should pay you good $$$$
But the question can be all about "HOW" to do that.
That's where my today's article comes into the picture. I've converted my 9 to 5 job into a full-time online career.
It wasn't an easy journey as I had to go through different stages of managing my expenses, learning a lot of online skills, shifting to part time online field work and then finally quitting my job.
Walking that way, I was able to explore different jobs -both online and offline- to consider doing on weekends.
The money I was making wasn't the same for all the work types I did.
And to know better, let's explore our today's list.
Weekend Jobs (10 options to consider)
1. Drive Your Way To Earn on Weekends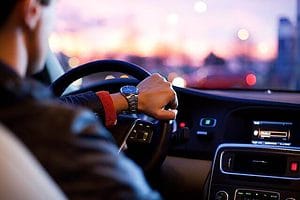 Weekends are best suited for driving kinds of jobs.
WHY?
Many of us look for a ride to our favorite entertainment places such as cinemas, parks, restaurants. Not to forget the shopping malls and super stores for groceries and what not.
If you have a car that isn't usually in use on weekends, you can take these potential customers on weekends to their destinations.
Not only on weekends, but the flexibility of driving your car to earn money is valid even during weekdays -after you've completed your time at your day job-.
Some of the top-rated apps, to register yourself as a driver, are Uber and Lyft. The payout is decent enough to make $8 to $12 an hour.
If you're not up for driving people to wherever they want, you can still drive to earn.
Delivering the stuff such as groceries and food is yet another cool option. Many students are usually into this job as they can even manage to deliver stuff on their bikes.
You can choose any of the below apps and start driving instantly.
Uber Eat
Grubhub
Postmates
DoorDash, Instacart, Roadie
From these apps, Roadie is a bit different in their working sense. You can look for opportunities to deliver people's goods while on your way to somewhere on the weekend.
At the end; it's the money, you're making, which matters.
Also Read: Is Doordash a good job? (An indepth review 2022)
2. Give Your Opinion and Earn Money: Paid Focus Groups and Surveys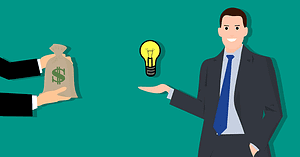 It might not look usual, but it's a great weekend hustle. You get paid for free.
-Almost Doing Nothing is Required-
It was only my childhood when my opinions didn't matter much.
YES!
As soon as i got to know about making money from my opinion, i got serious about giving them after doing research and experiments.
If you've not heard about Swagbucks, it's a website which pays for completing online surveys and a lot of other small tasks.
These are simply like watching a video, playing an online game and getting cashback on shopping.
But in this section, I'll mainly talk about surveys and focus groups that pay.
Not only Swagbucks, but Survey Junkies and a lot of other websites/apps pay their users for giving their honest feedback about a product or services listed on these websites.
it's more like giving a review about a brand's product as a consumer. That review isn't open ended while you need to answer very specific questions.
Moving from completing these kinds of surveys to joining online and in person focus groups is the big step.
To make it purely weekend hustle which can pay anything from $50 to more than $500 for an hour, you must get into paid focus groups that are planned on weekends.
Explore our full-length review about focus groups that pay well.
3. Freelance Writing and Editing Content on Weekends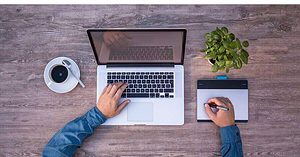 OKAY!
I've been into freelancing writing since long and got a chance to work with many clients.
I've been writing a lot of business relevant emails to blog posts to website content and earning some fat cash.
But that can't be the case for people who're considering "writing", a by default skillset.
I started earning a serious amount after I got to work on improving my writing skills.
That happens when you're practicing with a goal to improve your skill set and produce the best content for your client.
You can also go hand in hand with freelance writing and editing jobs to earn on weekends.
What's recommended here?
Every experienced freelance writer would suggest you choose this if you've good command on English and are willing to learn and explore different niches.
With more time spent into the writing field, you'll get a grip on specific niches. That will add to your earning potential through that skill.
Where can you find such jobs?
Like most of the options in our today's list, freelance writing can also be adopted as a full-time career.
And to find such jobs online, you can explore:
Direct Clients from Social Media: I get so many clients from social media. and the trick or technique i am using is called "selling without selling". if you're active on social media and participating in groups related to freelance writing, chances are you'll get approached by people to write for them.
Freelancing Websites: You can join and hunt for writing gigs on multiple freelancing websites as Freelacner.com, Fiverr and Upwork etc. Sign up and start the hustle to land clients. Better is to fill up your portfolio with sample content which clients are looking for on these websites.
Content Mines: While freelancing websites have a wide range of job categories, you can explore "content mines". These are freelancing websites but for writing services only. Earning potential from these websites can be relatively better as compared to the first two resources. Some of the top rated are BloggingPro, ProBlogger and Contena.
Personal Website and Out-Reaching: This is by far the most lucrative category to find high paying clients related to content writing and proofreading. it comes under personal branding and digital marketing (outreach your potential Clients) category.
IMPORTANT: I've listed ways to find writing gigs in the above section. Earning potential is lower to highest from top to bottom in above bullets. So, make your way up to learn and earn on weekends through writing.
If you are a complete beginner and want to start content writing check out this video by Location Rebel,
Also read: Online Proofreading jobs | 36 websites to join in 2021
4. Web and Graphic Designer

My younger brother has just started as a graphic designer along with a web developer (his friend). both are yet into their graduation and doing designing part time. They usually do the most on weekends as it's their free time.
Many of my friends have also converted their hobby to a weekend money making skill. Art and design are the hobbies which people are using to make $$$ during weekends.
They're doing designing related tasks both online and offline.
A lot of businesses -from both categories as online and offline- need graphics designers to market their brand's product and services. They're always looking for attractive ad posters for their Instagram and Pinterest. You can search for such clients if you've developed relevant skills.
Best way to get started is marketing yourself online and start bidding on freelancing websites. You may find permanent clients from such freelancing websites and can schedule to work on weekends only.
the same way leads to a web designing job. But there is a catch, as you may need to collaborate with web developers, content writers and other designers as well.
In web design, you'll be more into creating web pages, featured graphics for blog posts, and design for a sales page.
Such jobs can easily help you earn anything from $20 to $50 an hour depending on the level of your skill set and marketing efforts to find better paying clients.
Also read: How to make 10000 a month | 10 legitimate ways
5. Become A Blogger: Work on Weekends and Earn Everyday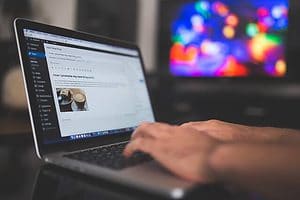 You can earn money by blogging if you know what you're passionate to write about.
Else stuff, you can learn all the ways to market your blog and monetize it in different ways.
Blogging doesn't bound you to the location and you can start writing from any corner of the world you're living in.
This makes working on your blog, one of the best weekend hustles.
Some people are blogging for a living as well and few of them have even managed to scale their blog for six figures income.
Companies who have websites (which of course every company has these days), attach a blog with their website to help their customers gain better insight about the niche. they help out people to solve their problems through blog posts.
A lot are into niche blogging and have planned to earn from their blogs.
Blogging might not make you a quick buck when you're just starting. So, you must be patient for like the first 10 months to get better results. (While some may start getting results within three months, -a lot depends on how they plan to market their blog and research their niche-)
I started my freelance writing career through my first blog. It helped me to learn a lot about self-branding, marketing and monetization of blogs with different techniques. My blog was constantly bringing me new content writing clients.
As I had a job as well, I was only blogging on weekends.
Also read: Stay At Home Jobs For Moms | 17 legitimate options in 2021
6. Become A Part Time Tour Guide
It's an ideal job for people who love to travel and explore the beauty of nature as well as amazing human constructions.
If you're in love with your city and people from outside usually look forward to your advice before visiting your city.
You can work as a tour guide and earn up to $70 an hour. And it can perfectly fit as a -weekend only- gig.
Tour guides usually help outsiders to find best eateries, natural landscapes, art galleries, and farms etc.
A source of entertainment for others turns into an opportunity to earn for the guides.
an easy way to find such opportunities is to visit ToursByLocals or Airbnb Experiences. While you can also use social media to find tourists from your neighboring cities.
On social media, you can either update your personal profile accordingly or in another case (if you can spend some budget), you can also run paid ads and let people contact you.
Some of my fellows, who started as a weekend tour guide, have turned their side hustle into full time touring and travel agencies.
Also read: 10 ways to get free Steam codes
7. Get into Customer Services JOB
A lot of businesses look for remote customer services representatives (CSRs). These CSRs can either be working online or can join a center selected by the company.
If you're good with communications and solving problems of people, you can be a CSR and can work on weekends easily.
You can easily earn up to $20 an hour by just talking over the phone with the consumers telling them how to use the product effectively or simply referring to a solution to their problems.
To be a good CRS, there aren't any such certificates required. You've just got to be good with listening, verbal communication, and staying patient.
Some companies -which normally look for technical support services- may ask you for a relevant education background as their customers might need to be educated accordingly.
one such platform, where you can find opportunities, is LiveOps. You can explore this website to check flexibility to work on weekends and may set your own working hours as well.
It also offers rewards based on your performance.
Lastly, you must also know that not all the companies provide the same level of flexibility. So, better to check before you apply for the opportunity.
Also read: How to make 300 dollars fast | 17 legitimate ways
8. Become A Tutor
Mostly students and stay-at-home moms choose to be a tutor and set their working hours on weekends only.
You can find similar opportunities to teach any subject online or live in your area.
while if you've to ask specifically, teaching English online has some seriously high demand.
A lot of people around the world don't speak English. To get a competitive edge in the worldwide business market, they wanna learn English and are willing to pay a handsome amount.
Even the Chinese and kids from some similar countries want to learn English online from natives.
If you're good with such an opportunity, you can find a tuition job through different websites/apps.
I've listed high rated apps below:
VIPKID
Landi
SayABC
QKids
EF (Education First)
VIPKID is on top of the list as the flexibility offered is great and there isn't any experience required to join.
You can simply sign up if you have a bachelor's degree and start teaching English to Chinese kids mostly.
Course Hero is yet another teaching platform where you can also upload guides and write Questions and Answers. You can also work as a live tutor and get rewarded based on your performance.
9. Work as a Virtual Assistant
This category of weekend job covers a big chunk of skills. You may do anything and anytime (mostly) to earn online.
If you're handy with doing small tasks and trying to add a few in your list -in return of $$$- you can work as a virtual assistant.
Skill categories which are covered for such jobs can include admin work, appointment setting, email management, content creation, data entry and the list can be endless.
Better to explore them at Boldly or Fancy Hands. These websites list such tasks.
Once you've found your fit, you can look to manage your work schedule on weekends. Mostly the clients will be flexible for your working routine.
Nowadays, social media is also on the roll. Everybody's there, spending a lot of their time daily on Facebook, Instagram, or Twitter etc.
Most of the businesses who have online appearance targeting to promote their services and products on social media.
These businesses are always on the hunt to find best social media managers and assistants.
Mostly virtual assistants are also working for social media assistance for such businesses. You can also cash these kinds of opportunities.
Check out this video to learn how to become a virtual assistant in 30 days,
10. Work as A Search Engine Evaluator
Google and other search engines usually need human to check what's being shown on page one, when someone searches something.
Although these search engines have ranking algorithms that work to display search results, evaluation of these results by human beings is somewhat necessary to keep a manual check on these results.
Google does this to improve the quality of their search results and for betterment of their algorithms.
These evaluators can make $12 to $15 an hour and there are companies who hire them and work with google.
Top of the list from these companies are Lionbridge and Appen.
You can sign up on these and set your schedule to work on weekends.
Also read: 11 ways to make money online for free in 2021
Let's now move to find out where you can land weekend jobs easily.
How to Find Best Weekend JOBs: Online as well as Near Me
So far, I have shared a list of top doable jobs -both online and offline- to make your weekend time pay you, you might have guessed the place to find these as well.
In the case of online categories, I've tried to share websites and apps to find these while when offline or trying to find "near me" you can visit craigslist.
From internet, you may check below list:
Simplyhired
Ziprecruiter
Indeed
Craigslist
LinkedIn
Still, let's explore some resources a bit more in-detail:
Craigslist:
Most common and easily doable weekend jobs are normally listed on craigslist. These aren't only easy, but the ones near you.
You may find opportunities to serve as weekend only waiter/waitress, delivery guy/gal, and anything like retail position.
Although these might not be high paying, craigslist isn't limited.
Chances are, if your skillset is matching with the one, you may get hired as a sales assistant for an automobile or an agency which deals with the property. These and a lot other such jobs will probably pay you decent money.
Where there are jobs, craigslist isn't free of scam.
SCAM is everywhere when you're online. So, not to worry about, instead, you may use some quick tips I am going to share -to avoid scam on craigslist-.
Avoid Identity Theft: If any employer is asking to share pictures of your identification cards such as your passport or identity card number or driver's license, that's a clear RED FLAG. Don't even follow such instructions as it might be the case for identity theft.
Don't Pay Money to Get Hired: No authentic job or employer requires you to get paid for giving you the opportunity to work with them. If you're finding anybody doing that, it's time to ignore. I'd even love to report such options if that would've been possible.
Too many same kinds of posts (That are identical) means SPAM: Although this can't be the last form of SCAM on craigslist, it's a big one to avoid. So, if at any point, you find identical job posts, you should run away even though they're offering good returns. I mean, sure there is no point in thinking about "how much money" if the job posting is completely FAKE.
INDEED:
OKAY, that's a big online American platform where you can find all sorts of jobs -from small to large scale, all in one place-.
There might be less needed to explore further options after you've gone through job listing Indeed. People are applying for the posts of company's CEO (Chief Executive Officer)
Not only that, you can set to look for a range of salary or the type of job you're on the hunt for.
Just set your priorities and run the filter search.
You can join the website for free and start getting notifications for your desired jobs.
Lastly, you can always apply for any job by uploading your resume, right from the description page.
Freelancing Platforms:
Every job which falls in ONLINE category can be found through freelancing platforms.
As far as you're into weekend jobs only, you've got to look at which platform can provide flexible timing for working with the clients.
You can explore different websites (most famous, Freelancer.com, Upwork, Fiverr) and check how they work.
In case of Freelancer.com -or other similar websites on the internet- you have to bid on the projects/jobs to get any kind of work. Means, you're free and can bid for the jobs only suitable to your weekly schedule.
Somewhat the same approach applies to Upwork.com.  You can check the job description completely before submitting a proposal. So, just sort your job applications to manage working on weekends only and you'll be good to go.
Another approach to limit working on weekends only is to build connection with your clients. You can deliver quality work and try to make your clients RETURNING/PERMANENT.
That happens when you keep on working with the same clients for a long duration and your communication skills are good enough to keep them engaged.
You can also use SOCIAL MEDIA PLATFORMs (Facebook, Twitter etc.) as DIRECT freelancing platforms.
I still get clients directly from Facebook. Social media falls in direct platforms to get freelancing clients as you're mostly in contact with the clients without any involvement of third parties.
This can be a bit risky as well, as compared to traditional freelancing websites. BUT again, if you can find trusted clients, you can save platform fee.
You can also:
GET FREELANCING CLIENTs THROUGH DIGITAL MARKETING:
This option can be a bit uncommon. But as it still works and produces great results, so i thought to share my relevant experience here.
I work on my personal blog on weekends only.
Now that blog is making me passive money as well as bringing me new clients consistently.
Working on a blog is itself a job and it also gives you work.
Conclusion:
let's talk about the action plan you should make to find your ideal weekend job.
I can't simply tell which job you should do.
It's a kind of exercise to analyze your skills first.
The job you wanna do is dependent on which skill set and resources you have. Let's say if you want to earn money working as a driver, you must own a vehicle and should be a certified driver.
So, I am sure, after reading our today's article, you've decided what you want to do.
If so, you can share this post with your friends who're looking for the same kind of opportunity.
And I'd love to know if you're already doing any weekend jobs and your experience.