Did you know that you can earn some pretty good money by playing your favorite games? For gamers, this more or less sounds like a dream, no?
Do you want to know how to make money on Steam?
Numerous steam games give people earning opportunities by selling their trading cards, steam items and cosmetics. Yes, these all are valuable enough to get you some extra money every month.
I'm pretty sure that this list will prove useful for you as not too many sites have covered this topic yet.
How to make money on Steam (6 legit ways)
Here are 6 ways to make money on Steam,
1. Getting items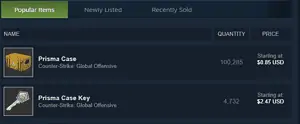 Okay, so the first way is to get hold some super cool items that most players would love to get their hands on. Now the question is, how can you get hold of these value added steam items?
You can play games and collect dropped items and trading cards but those are usually limited. Like in Dota 2 there are constant item drops which provide you with a stream of items but same point; you need loads of luck to get the rare drops.
Secondly, you'll need to monitor the marketplace and stay in wait for an item's price to drop. This usually happens when drops increase in number as a result of a larger player base.
Furthermore, you can earn some fast cash through trading. Let's say that you have hit the jackpot and found a priceless item in Dota 2. And then this random person comes to you and offers to pay ten keys for it. A wise gamer would double check the market values of both sides' items and then strike a deal.
There are also a lot of gamers who are willing to pay a premium for something they really want to have!
You can regularly check the items you own by clicking on your username next to community and this will cause the inventory selection to pop up.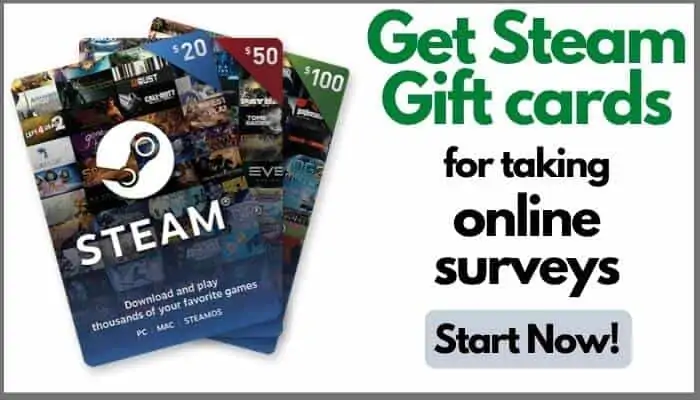 Also read: Free Steam codes (10 legitimate ways to get them in 2020)
Also read: 10 legit online jobs for teens in 2020
2. Sell for a higher price (at the right time)
When we talk about trading cards, foils cards hold more value than the regular ones. Hence, you charge wayyy more for them!
As the natural rule goes, the rarer an item the more expensive it is in the market. You can easily charge for one hundred Dollars and more per item!
The timing matters. There are two situations where "regular" items may sell for a premium price:
A game just launched its trading card system. First cards sell for a lot more than cards on the following days.
Cards or items that are not available anymore are more valuable.
You can observe this even now going on in the Community Market if you search for summer trading cards. Noticeably, the foil cards of summer sale can be seen increasing in price again.
This is valid for foil cards presently, however customary cards will turn out to be increasingly costly after some time too.
Why?
Since certain collectors need the Summer Sale identification, which they possibly get when they gather all cards and combine them into the badge.
Others may predict that the cost will go up at a higher rate more as time goes by and store cards due to this.
Also read: 14 legit ways to make money in high school
3. Save Up Your Trading Cards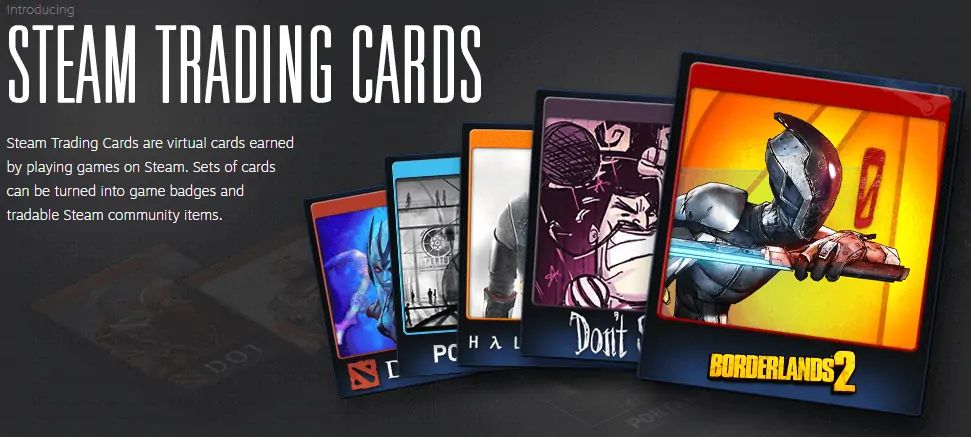 As hinted out already, there will be a majority of games that will provide you with steam trading cards as a reward for playing them.
They usually are worth a few pennies each but you can usually get 2-3 of them per game. And if you are REALLY LUCKY, you'll be given a card that's worth a couple of dollars.
There is no real pattern that you can master to make sure you can get the valuable game cards.
However, there are certain rules that help out in the long run. Going through them makes the basis for you getting them in the first place.
It seems that you will get your first card after the first 15 minutes of gameplay. The second card will then drop after 2 hours of gameplay.
The best way to get cards is to not think about it. Simply enjoy playing the games that you do have, and over time your trading card collection will go up.
You usually get your first trading card just after the first 15 minutes of gameplay. The second one will arrive soon too, after 2 hours to be exact!
Personally, I believe that the best way to collect the cards is to not obsess over them. You'll keep getting them when you passionately the game! So yeah, focus on enjoying.
If you really need the trading cards efficiently as possible, you should use Steam Idle Master to automate the process.
Also read: 19+ legit ways to make money without a job
4. Hold Onto Pre-release Items

Sometimes, developers will drop exclusive pre-order or early access crates or items.
You may want to hold onto these items if they can be sold on the Steam market. These items can often end up being worth hundreds, if not thousands of dollars after the game goes into full release.
One great example of this would be the Playerunknown cosmetic set which was given to all players that pre-ordered PUBG. The game cost just $30 and the set came with it for free at the time.
Currently, the cosmetic set sells for $1,400 on Steam.
Also read: 17 legit ways to make money as a kid
5. Distributing an Original Game on Steam Direct
This is the only way you can generate real cash on Steam. You can develop your own games or outsource them to some developer and then sell those games through Steam Direct. The money earned through selling these games or through in-app purchases is real money which you can withdraw.
But, this comes with a lot hard work and investment also, because developing a game of your own or getting it developed from a developer is not easy in terms of efforts and investment needed.
Guidelines and rules for distributing a game through Steam have changed recently. Steam now has stricter rules for satisfactory content.
The game you develop has to be really interesting and according to the guidelines and rules of Steam which have become very strict lately.
Nonetheless, if you think that you can make a game that people will simply love there is a possibility to earn some genuine cash!
Amidst all this, you should not forget one thing that 30% of all your earnings from the game sales goes to Steam. 30% is a lot but afterall they are letting you sell your game to huge community of gamers and at the end of the day it is one the way Steam makes money.
The $100 which you submit at the start is refunded back to you when you cross a total of 1000 dollars in your payout.
If you want your game release to be succesful, keep in mind some important tips,
Make sure that your game is actually interesting and fun to play.
The screenshots of the game and it's trailer must be dope so that the people become eager and curious for the release of your game.
You can quickly analyze whether your game would be a great success or not from the first few reviews from the players, if they are good, it means the game is good and vice versa.
Try to integrate some features of Steam into your game to make it more interesting and relatable like you can add Steam trading cards or acheivements.
Other than all this, you should also remain active in the Steam community after your game is released so that you can interact with anyone needing any info.
Also read: 30+ legit ways to make money fast
6. Look Out For Item Drops In Your Favorite Games
A few games drop something other than exchanging cards. You can see which games drop important things by visiting the Steam Market and utilizing the "browse by game" section on the right side of the Steam program.
You'd be amazed at how many items are available to be purchased on this market.
A fascinating example would be the things in Golf  With Your Friends.
A game that costs just $6 will drop things that can offer for up to $8. You must be fortunate to get these things, yet they drop routinely while you play the game.
Well here is an amazing video by Anomaly that goes into depth of making money on Steam, Do watch this video!
Also read: Best jobs that pay under the table
Don't Fall Into Buying And Opening Crates
One pitfall to avoid is actually buying and opening crates with your hard earned Steam money. Whilst the attraction of potentially getting a rare item may be appealing, just remember that it's very hard to get the high value items.
For example, the Biker crate for Playerunknown's Battlegrounds can be purchased for about $0.50, but you only have a 0.01% chance to get the $150 cloth mask.
This means that on average, for every $5000 that's spent on these crates, a single $150 cloth mask is unboxed.
It makes far more sense to save up the money you make from crates. Eventually, you'll have enough money to buy a cosmetic item, or you can even buy a new game entirely.
Also read: Swagbucks Review 2020 | Is swagbucks legit?
The Right way to buy
 You might need to use the browser to purchase on the community market, as it is much quicker than the Steam program. You also have the option to utilize a script like Steam Market Helper which mechanizes a portion of the procedure for you:
Opens the least expensive product naturally.
Improves the readability of the cost.
Agrees to the understanding for you with the goal that you spare a single tick.
Despite everything you need to get yourself except if you utilize the contents auto-reload, auto-purchase and rehash alternatives (which may get you restricted from Steam as bots are not permitted).
Anyway, utilizing a program is quicker than utilizing the Steam program. It has a strong comprehension of a things cost before you begin getting it.
Other ways to make money on Steam
There are two other ways you can make money on Steam apart from the the ones mentioned above,
1. Gifted designers and coders regularly offer their services to independent game developers.
1. There are some talented graphic artists, designers and coders that regularly offer their services to the game developers who work independently on Steam.
Developers once in a while need to employ specialists to finish a great deal of the work. You can scan for these open doors by participating in chats and hanging out at the steam gatherings.
Other than developing, you may discover bad-to-the-bone gamers who are happy to commission fine art. These people are regularly ready to burn through cash on the making of unique craftsmanship for their steam profiles and in-game content.
Other than that, you can also find some hard-core gamers on Steam that have money in their pockets and are ready to pay designers to design the artwork for their Steam profiles and other content in their games.
Be Patient
Keep in mind that using the Steam market to make cash won't make you rich in a day. Truth be told, by and large, you'll just be pulling in pennies all over.
After some time, in any case, your Steam wallet balance will keep on going up. In the event that you continue selling things as you get given them, in the long run you'll have enough cash to purchase another diversion.
Numerous people have been following the means in this guide for various years now and we have all figured out how to purchase various full estimated $30-60 amusements just by selling the things people have gotten from playing the likes of CS:GO, H1Z1, Team Fortress 2, and Playerunknown's Battlegrounds.
Last Thoughts on Making Money on Steam
Lastly, i would say if you really want to make money on Steam, you should stick this thing to your mind that making money on Steam is not much profitable and it really requires a lot of work (very hard work!!)
And one of the bad things is that when you sell some stuff in the Steam market, the money that comes from that sale goes to your Steam Wallet and NOT YOUR BANK ACCOUNT! Yes! You can't withdraw that money to your bank account! You can only use that money to buy games or other items present in the Steam market.
In this scenario the only way that you can utilize to make REAL money is to first develop a game and then sell it in the Steam community which is highly unlikely unless you are a developer yourself or you have enough money to hire one.
There are people who hire small development agencies and get their games developed to sell further on. Sometimes these games generate thousands of dollars for them but at the end there is no guarantee that you will make money.
With this comes the end of this guide on, "How to make money on Steam".
I wish you best of luck!
Also read: How to make 1000 dollars fast without a job (12 legitimate ways)
Frequently Asked Questions (FAQs)
How do you get money on steam fast?
You can get money fast on Steam by following the ways mentioned in this article.
How much money can you make on Steam?
There is no exact figure, It all depends on your efforts, expertise and luck. If you are a good game developer, you have a higher chance of making good money from Steam.
Can you make money on Steam through steam trading cards?
Yes! You can make money on Steam through Steam trading cards. You can sell these cards in the community market for Steam Wallet credit.